Ultimate 240SX LS Swap Kit Guide
Looking to get more out of your Nissan 240SX than the underpowered KA24 has to offer? A 240SX LS swap could provide the perfect solution to your power needs.
---
Although the 240SX is an excellent chassis in the handling department, it's somewhat let down by the rather unimpressive KA24 engine, which is usually the first component to be removed from the car when building a competitive 240SX.
Despite being a disappointment, with a significant amount of work, the KA24DE can achieve power figures in the 600 horsepower range with a KA24DE-T upgrade.
On the other hand, the early-model KA24E isn't capable of much more than potentially making an attractive centerpiece table in your house. Sorry for delivering the facts, single slammer fans!
Jokes aside, KA24E owners should consider swapping out the engine, as trying to squeeze power potential out of these engines is likely to become an underwhelming money pit soon.
Of course, the logical swap for a 240SX is to keep things in the true JDM spirit with an SR20DET swap, as Nissan intended.
Although we're sure that most of you are aware – Nissan 180SX S13/200SX S14's (the JDM equivalent to a 240SX in America) received two naturally-aspirated engines - the SR20DE and CA18DE.
However, the turbocharged variants – the CA18DET and the SR20DET, were the far more popular drifting choices.
The much-loved, high-revving SR20DET is often the perfect choice for an engine swap to take the car back to its original non-US heritage, but SR's aren't always the ideal solution, either.
With the first SR20DET engines reaching the market in 1989, they're certainly not getting younger, and the chances are they would've had a hard life in the meantime.
Sure, production continued until 2002, where the final revision of the SR20DET found in the Nissan Silvia S15's left the factory with a stock output of 247 hp. However, you'll undoubtedly pay an obscene amount of scene tax to get your hands on a "newer" SR20DET.
With that said, we've got no doubt that if you've got the budget for a well-maintained SR engine, it'll make the perfect companion for your 240SX, and you'll still be able to yell 'JDM yo!' at the local meet.
On the other hand, what if you're not too bothered about the JDM scene, and you're more interested in unlocking some truly insane bang-for-your-buck power potential while screaming 'LS SWAP EVERYTHING!'?
If that's the case, then we're going to guess that an LS-swap will probably be the ideal solution for you. Otherwise, let's face it, you'll probably end up quite rightly receiving some strange looks.
At this point, you might want to get used to the jokes, as you're likely to become the arch-enemy of the local JDM fanboys.
---
240SX LS Swap Considerations
First up, it's worth considering whether an LS swap is an ideal match for your needs.
As you've probably guessed, placing an American 5.7L engine into a car initially built with either a JDM 1.8L CA18 or a 2L SR20 in mind isn't quite a straightforward plug-and-play solution.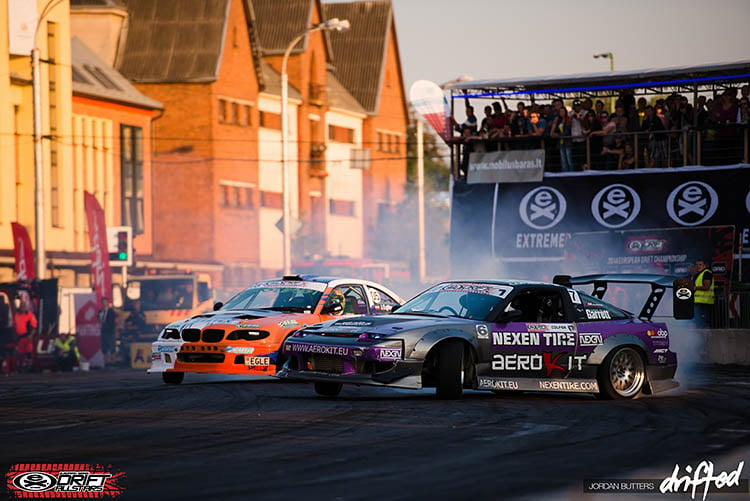 With this in mind, to get the most out of an LS swap, you will have to carry out more alterations than you would do if you were to go down the SR20DET route, which is worth thinking about.
Thankfully, the parts in this guide will make the popular tried-and-tested LS swap as convenient as possible. But let's also consider some of the JDM options.
JDM Alternatives
When fully built, an SR20DET will be capable of over 2.2L with a stroker kit, and going beyond 500 hp is certainly achievable.
There are also other options, such as the 1JZ, 1.5JZ, and 2JZ, for those thinking about keeping their S-Chassis JDM. We've even seen several 240's with RB swaps over the years.
With that said, the LS1 is lighter than the 2JZ engine, and with the later variants, LS1's have over 400 hp in stock form, with the potential to reach 500 hp with minimal work.
Big Power Goals
If you want to go beyond 500 hp, the LS will also be under far less stress and strain than the equivalent-powered SR22DET.
Add a turbo kit into the equation, and you're laughing.
Also, an LS is capable of fourth-gear burnouts – 'nuff said.
Sourcing/Prices
Thankfully, 'Merica has plenty of LS engines, so they're far easier sourced than the highly-sought-after JDM-taxed Nissan performance engines, so finding one on the market shouldn't be too much of a struggle. There's also the option of a crate engine if you're feeling fancy.
For those that reside outside of the US, however, it may well be a different story.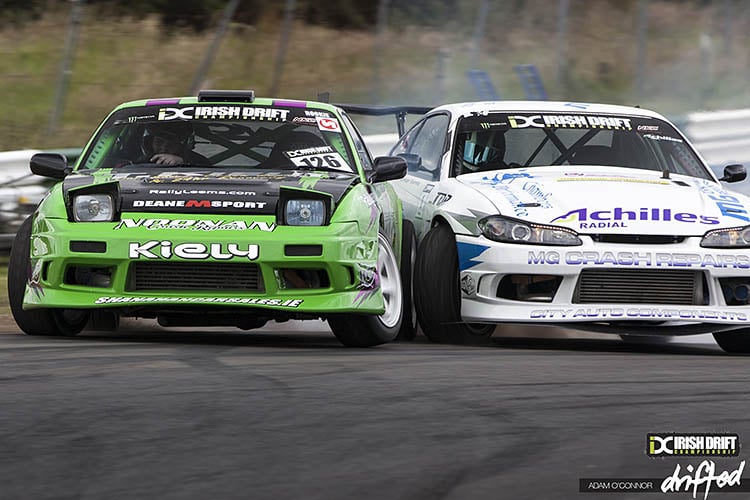 When it comes to choosing the best LS-swap, the LS1 is typically the favored option. With most swap kits focusing on the LS1, it's likely to be the most convenient choice.
If you're planning colossal power gains with your 240SX swap, then you're (obviously) going to need to consider upgrading more than just the engine, clutch, and gearbox.
This video is useful to learn what you're likely to need to reach your LS1 power goals:
With the S13 and S14 chassis' designed with a four-cylinder in mind, a high-horsepower V8 will push the differential and axles way beyond their limits.
Thankfully, the 240SX LS swap is a popular choice, so there's a whole wealth of information out there to help you find the perfect parts for the route you choose.
Which cars came with the LS1 from the factory?
General Motors' LS1 engines were produced between 1997 and 2004 model years in the US and continued until 2005 for the international market.
If you're looking to go down the most convenient route with an LS1 engine, then these are the cars you're going to need to be hunting down.
Chevrolet Corvette C5
Chevrolet Camaro
Pontiac Firebird
Pontiac GTO
---
Nissan 240SX LS Swap Parts
While the LS-engines came in various cars that weren't deserving of such an incredible engine, we feel that the 240SX deserved far more than the KA24.
For that reason, it's the perfect opportunity to match this epic chassis with an insane engine to make the ultimate combination.
In this section, we're going to be showing you the perfect off-the-shelf parts to source the missing pieces of the puzzle for your 240SX LS build.
Our comment: ISR Performance offers this fantastic, reasonably priced mount kit that allows you to mount the LS engine along with an F-Body T56 6-speed (Cadillac CTSV TR6060) to both the S13 and S14 240SX chassis.
The engine and transmission mounts in this kit both feature urethane bushings to help dampen the engine vibrations without being too stiff, making these mounts suitable for daily drivers or track-bound drift cars.
This kit also has the option to add headers and a Canton Racing sump oil pan to your order, making an excellent setup for the price.
Enjuku Racing can also provide cross members, U-brackets, and driveshafts for this setup. Further information can be found on the product page.
If the ISR Performance kit isn't ideal for your needs, then there are also Holley / Hooker LSx engine/transmission mount model-specific alternatives for both the S13 and the S14.
Manufacturer description: "The ISR Performance LS swap mounts are designed to be your one stop solution for all RWD LSx based motors with F body T56 6 speed to fit in both S13 and S14 chassis."
"By utilizing a small base mount pedestal and separate mount bracket the ISR Performance mounts can pivot to accommodate for the slightly different width and pitch between the two different chassis subframes. Where other manufacturers require you to purchase either S13 or S14 mounts, or do not fit ideally in each chassis, the ISR Performance mounts will work flawlessly in both chassis, allowing you to transfer parts from one chassis to another if needed!"
---
Our comment: ISR Performance comes through with the goods once again when it comes to finding the perfect headers for your 240SX LS Swap.
These 1 ¾ " piping diameter LS1 headers have been crafted from high-quality 304 stainless steel and are the perfect match for the ISR LS swap mounts above.
This kit's main benefit is that it's a newly revised "HGC" design, featuring higher ground clearance than the Hooker Super Comp header alternative.
You can also complete the package by opting for the matching ISR Performance Y-Pipe.
Installing the ISR Performance mounts, headers and Y-pipe will provide the perfect fitment for your 240SX LS swap.
Manufacturer description: "ISR Performance HGC LS1 S13/14 swap headers are built out of high quality 304 Stainless Steel and designed to pair with our own LS1 Swap mounts to allow for a simple and easy installation into your S-chassis!"
---
Our comment: If you're looking to go down the popular route with the highly-regarded Nissan 350Z/370Z CD009 gearbox-route with your LS swap, then this bargain-priced transmission tunnel clearance kit will provide the space you'll need.
You will, of course, require some welding to fit this kit, but it'll be far more pleasant than endlessly hammering away at the stock metal, only to be rewarded with a terrible-looking and weakened transmission tunnel to show for your hard work!
Manufacturer description: "The hammering method will cause the mounting points to bend and distort from their original locations and therefore the transmission crossmember will not line up and install correctly, offsetting the entire driveline."
"This ISR Weld in Transmission tunnel clearance kit comes with thicker metal reinforcement plates that allows you to also remove the upper brace, allowing ISR swap kits to sit the Transmissions higher up for better drive line angle and ground clearance than any other kits on the market. This kit will give over 1/2″ of additional clearance around your transmission tunnel."
---
Our comment: If you're looking for a shallow oil sump kit, Canton Racing has got what you're after.
With a diamond-shaped baffle with four trap doors and a removable windage/anti-slosh baffle to provide the best oil control, this is a highly recommended upgrade for drifting and racing.
The kit also includes provisions for a pan-mounted dipstick, a 20mm oil temperature sensor, and a 6.5-quart system oil capacity.
There are also optional additions for a GTO oil pick-up and an oil filter relocation block to go with the kit.
If the Canton Racing kit doesn't suit your requirements, then the Moroso oil pan is a great alternative.
Manufacturer description: "This product measures 5 5/8 deep by 6 ¾ long by 14" wide front sump. Your order includes the 240SX oil pan, the LS1 remote filter adapter, and the Universal DipStrick Kit 1/4 NPT fitting, and Oil Pan Stud Kit."
"We recommend also adding on the LS1 pan mounted spin-on filter mount, billet aluminum remote spin-on filter mount, and a 20mm plug if you're not using a low oil warning sender unit."
---
Manufacturer: Wiring Specialties
Fitment: Nissan 240SX S13 & S14 '89-'98
Our comment: Wiring Specialties provide the ultimate harnesses to the market, ensuring a convenient and reliable solution to the potential wiring headaches that come with engine swaps.
Using their 'tucked' approach, this provides the perfect clean solution for your bay and will fit both the USDM LHD S13 and the GM LS1 drive-by cable throttle perfectly.
There's a wide selection of options available on the Enjuku Racing product pages to ensure that you get the perfect solution for your wiring needs.
Manufacturer description: "Looking for the best in aesthetics, weight savings and reliability out of your harness? Our Pro Series harness completely replaces your old OEM harness so you can forget about those electrical gremlins."
"This Wiring Specialties PRO Series harness was designed from the ground-up to exceed OEM specifications for wire quality, power/ground routing. With our optimized and 'tucked' approach the end result will be a clean and worry free installation with a guaranteed start up."
Product features:
Main Engine and Transmission one-piece tucked harness
Alternator charge cable built into the main harness
Knock sensor sub-harness connector
MAFS connector (3-pin or 5-pin)
MAP sensor connector
Intake Air Temp connector
TPS connector
8x Injector connectors
Bank 1 and Bank 2 Coil interface connectors (coil harnesses are optional)
Oil Pressure gauge connector
Wiring for 2 PCM-controlled electric cooling fans
Cam sensor connector
Crank sensor connector
Bank 1 and Bank 2 FRONT Oxygen sensor connectors (High Temp shielding)
1 x Ground ring terminal
Idle air connector
ECT sensor connector and cluster coolant temp switch connector
Reverse lights sensor connector
Speed sensor connector
Reverse Lockout connector
Skip Shift connector
LS1 Alternator connector
Starter signal/start connector
A/C Wiring is available as an option. Please note that adding A/C to an LS1 S13 is not easy and will require custom lines and sensor installation. Wiring Specialties will provide a wiring sub-harness needed for operating the A/C system ONLY.
OBD2 Communication connector
Printable install instructions with pictures
Turn Key ENGINE START Guarantee
---
Our comment: Chase Bays offers this power steering kit to eliminate the common factory power steering leaks, fluid spillover, and overheating issues.
With a dual-baffled power steering reservoir, a genuine KOYO power steering cooler, and all of the required hoses and adapters, this is the answer to all of your 240SX LS-swap power steering needs.
If you're only looking for a power steering line, then there are offerings from both Sikky and Deft Motion to choose from.
Manufacturer description: "With improved aesthetics, durability, and stealthy design, this is is a full 100% upgraded A.N. fitting replacement of the stock reservoir and hoses. From the reservoir to pump to rack. Our over-engineered Dual-Baffled Power Steering Reservoir (aeration and spillover proof) is at the core of this kit."
"Chase Bays only uses the highest quality components available. Our reservoir is constructed of 6061 aluminum and is anodized black with a laser etched cap. The reservoir itself uses our own bracket design to bolt in easily to factory Nissan."
---
Our comment: ISR Performance returns to our list with more 240SX LS swap goodness, and this time it's their master cylinder conversion kit.
When opting for the LS engine alongside the T56 transmission, the stock clutch master cylinder will no longer be up to the task of handling the added pressure, which is where this kit provides a required solution.
The kit's additional benefit is that it includes a remote clutch bleeder to make bleeding the internal slave/release bearing far more convenient.
Alternatively, if you're not looking for the full kit, Chase Bays sells a separate clutch line, which is also suitable for the T56 Gearbox.
Manufacturer description: "When swapping your S Chassis with the LS engine and T56 transmission the factory clutch master cylinder is too weak for operating the internal slave of larger and heavier pressure plate on the LS's. Running an upgraded clutch master cylinder is absolutely required when doing the LSX Swap."
"the ISR kits are a complete kit and includes a brand new clevis unlike other kits on the market that require you to disassemble and remove the rod and clevis end from your factory master cylinder and use it on the Wilwood."
Kit includes:
Wilwood Master cylinder
Master cylinder adapter plate
Clevis with Pin
T56 Conversion Line with Fittings
T56 remote speed bleeder Kit
---
Our comment: Now that we've covered the main components of your LSx swap, it's time to consider the finishing touches.
This Mishimoto silicone hose kit is a simple yet effective kit for the S14 240SX owners out there that are looking to keep their KA24DE radiator.
Manufacturer description: "This kit will only be direct fit in conjunction with a KA24DE style radiator. Will not be direct fit with SR20 style radiators."
Product features:
Direct fit for 1995-1998 Nissan 240SX S14 with LSx Swap
Max temperature of 330°F
Made of high grade silicone and heat-resistant embedded fibres
Efficiently reduces heat
Increases pressure tolerance
OEM replacement fit
Mishimoto Lifetime Warranty
---
Our comment: When swapping out your 240SX engine for anything other than the SR20DET, you'll run into issues with sway bar clearance.
Although spacer blocks can be used to move the bar forward, this drastically affects the dynamics of the bar's suspension and stiffness, which is why Sikky has produced this bolt-on replacement kit.
Product features:
32mm tubular sway bar
Perfect fitment for S14 with engine swap (LSx, RB, 1JZ, 2JZ, VQ35DE, etc.)
3-way adjustable for fine tuning
Added clearance when at full lock
Tire rubbing on the bar is no longer an issue even with extreme angle spindles
No longer need adapter brackets, spacer blocks to run front sway bar
High quality design and construction that rivals any bar for the 240sx that is currently available
---
Our comment: If you're looking for the piece de resistance for your 240SX LSx swap, then the 102mm intake manifold is going to be the perfect step on your way to your big power goals.
These manifolds have been quoted to provide a 20 horsepower increase on an LS1 engine, and if you're aiming for huge figures, then the 'big mouth' 102mm intake is going to be the perfect way to get your LS breathing efficiently.
Make this the perfect finishing touch for added wow-factor in your 240SX bay!
Manufacturer description: "Constructed from the same advanced polymer material as the LSX™ 92mm Intake Manifold, the LSXR™ offers a host of benefits over aluminum aftermarket intakes, including lighter weight, increased strength and improved heat dissipating characteristics."
"While the LSXR™ features a 102mm air inlet that is perfectly suited to the FAST™ Big Mouth 102mm Throttle Body™, it can also be used with stock or aftermarket 90mm or 92mm throttle bodies. Other features include integrated nitrous bungs and perfect bolt-on fitment that allows the use of factory accessories without modification or clearance concerns."
---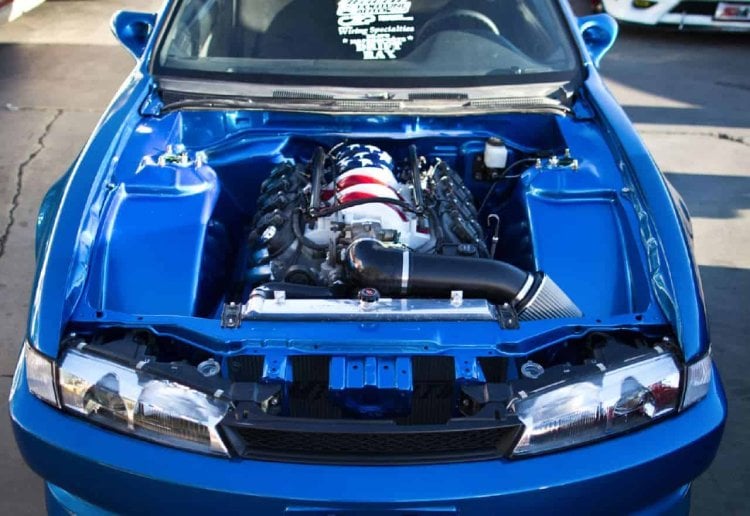 Our comment: For owners that want a full, complete 240SX LS swap kit, look no further than what SIKKY offers.
The SIKKY Stage 1 "Starter" Kit provides the essential components required for your S13/S14 240SX LS swap.
With motor and trans mounts, a remote mount filter kit, an oil pan, and a driveshaft included, you'll still need to source or fabricate your wiring, intake, fuel lines, power steering lines, and much more for this to be complete.
The SIKKY Stage 2 Kit includes much more, including power steering lines.
However, for the ultimate off-the-shelf LS swap kit, their Stage 3 Kit will be the answer you've been looking for.
The Stage 3 kit is designed for those looking to fit an LS1 straight into their 240SX. You still need to purchase a fuel kit, intake, radiator, and fans, but other than that, you're good to go.
The SIKKY kits are the most comprehensive LS swap kits on the market.
With SIKKY's knowledge and R&D behind it, there's no doubt it will provide a perfect solution for those wanting a simple, convenient 240SX LS swap option.
Manufacturer description: "Sikky Stage 3 packages are a master swap kit that includes a brand new wiring harness made by Wiring Specialties. This kit is ideal for those who want to buy an LS1 and drop it into their chassis with little left to do. The only pieces left to assembled are a fuel kit, intake, radiator and fans"
---
Thank you for reading our 240SX LS Swap Kit guide
If you enjoyed this article, then please share it with the buttons at the side and bottom of your screen. Find this information useful? Please post a link to it with other Nissan and LS fans. We appreciate your support.