Kody's Parking Lot Built 240SX
You know you've made it big when you see pictures of your car in tuner magazines and on globally recognised websites. It seems the media mostly captures the professionals; the best drifters with sponsor backing, or the enthusiasts with big-budget builds.
Don't get me wrong, these people deserve the limelight; in most cases they are hard working individuals who spent countless hours working their way up the ladder. However, it's always refreshing to recognise the builds that are a bit closer to home base. Kody Geiger is the perfect example of a regular grassroots drifter. Like many drifters, he spends most of his paycheck on his car, doesn't own a garage, and does all his wrenching out in the parking lot!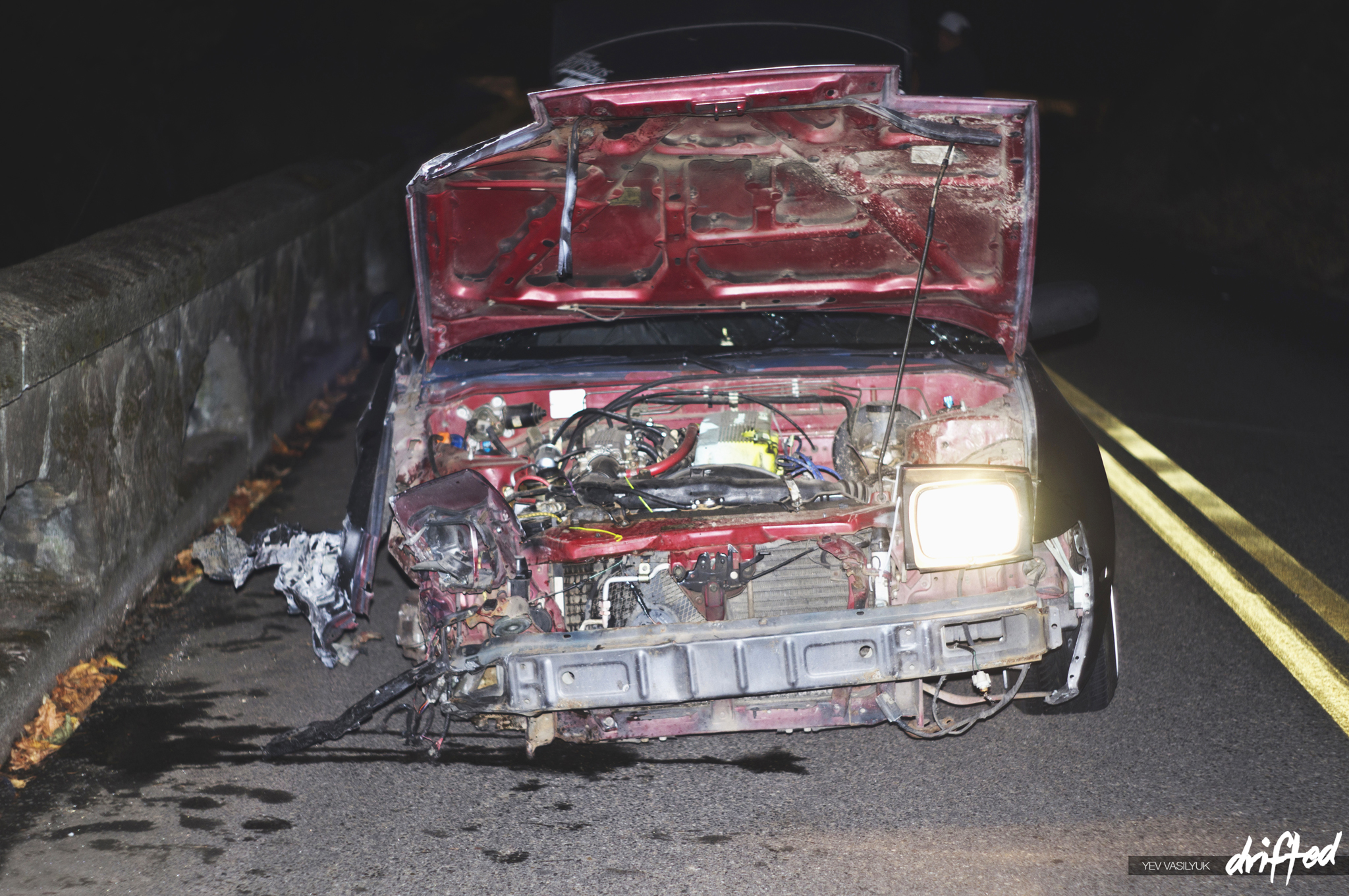 Last year Kody got into a wreck. His front wheel flew off (due to a slip on spacer and faulty studs) going around a corner. "BAM!", there went the car that got him through his senior year of high school. To be honest, I didn't think Kody was going to get another 240sx after that wreck. His life savings had gone in to the car, and at that point he was basically back at ground zero.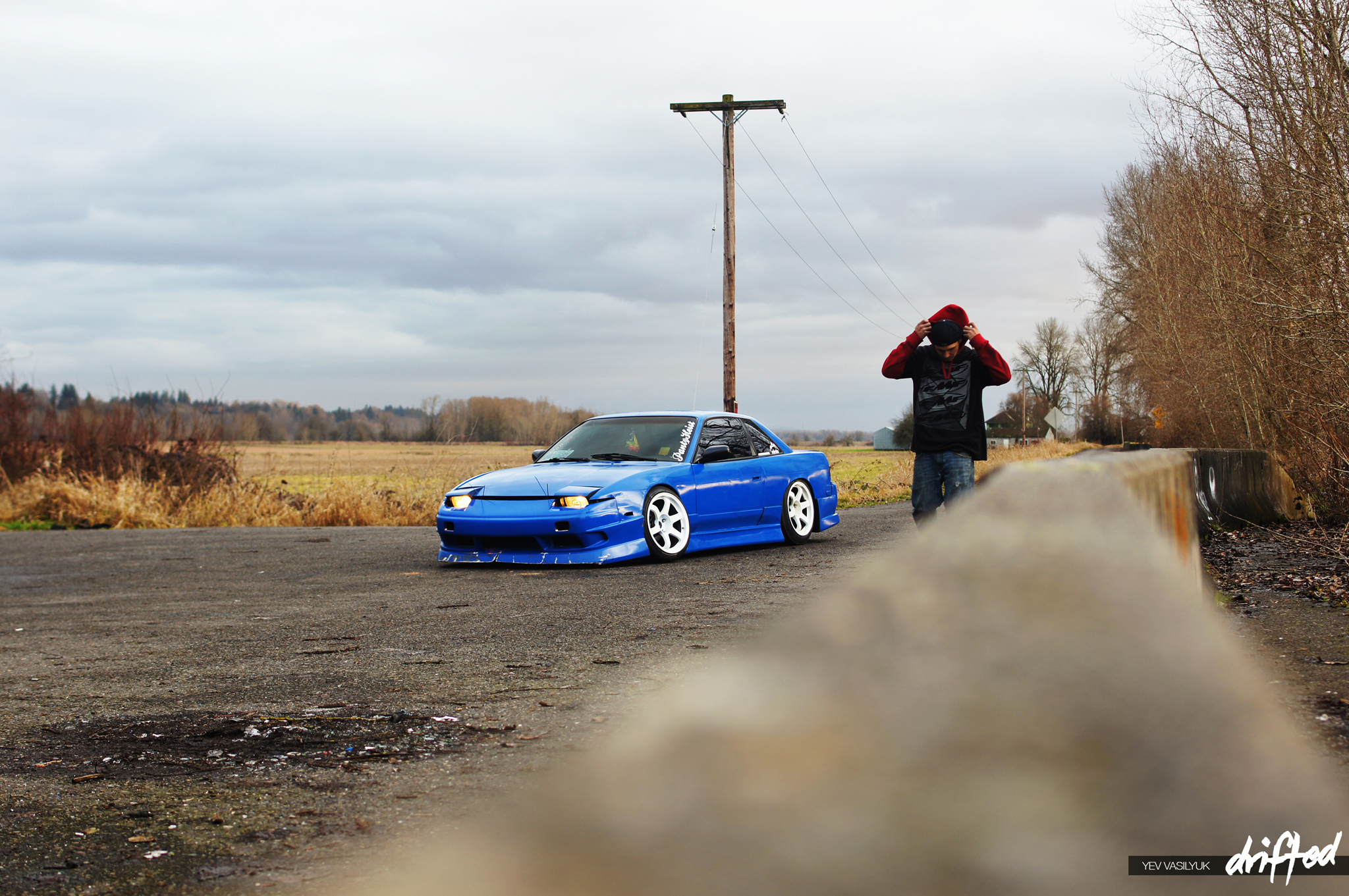 However, a couple of months later I got a text message from Kody, stating that he'd got himself another s13, except this time it was a coupe. The new car was in poor condition. It was in desperate need of a paint job and bodywork. On top of that, it was as tall as a bulldozer! But hey, at least the engine ran well.
Surprisingly, it didn't take Kody long before he addressed the car's aesthetics. He kept the rota grids that survived the crash and slapped on an agressive body kit.
The 17×9.5[F] and 17×9[R] Grids work well for the budget build.
And just like all drift cars, this car has camber; a lot of it! 15 degrees in the front and 3 degrees in the back. The car sits on coilovers with extended lower control arms and modified knuckles. For additional angle, he used inner tie rods salvaged from a Nissan Maxima and outers from an s14.
New tension rods and an aluminum steering spacer were installed so that Kody could maximise steering response. In the end, the 240sx had so much angle that it kept blowing the hoses for the power steering. This became a problem Kody had to face; reduce the car's lock or ditch the power steering… No power steering won!
For some reason, the car's previous owner swapped in an older single cam KA24e engine. Yes, they swapped out the original twin cam and put in a single. Kody is thankfully experienced with the KA24e. His old car was running the same engine; thankfully, this one runs a lot better.
Kody's love for drifting started with video games. He figured everything out in Forza Motorsports before trying out the real deal in his car. All his motivation came from local drifters and friends.
Kody gets much of his experience on the streets, although this is understandably a risky way to drive.
Last February, Kody attended his very first drift event at Pats Acers Racing Complex in Canby Oregon; his performance was impressive. PARC's track is made for go karts, although every month they host a drift event. This being said, the track is extremely narrow and takes an experienced drifter to drift around the whole track without spinning. You can read about PARC HERE.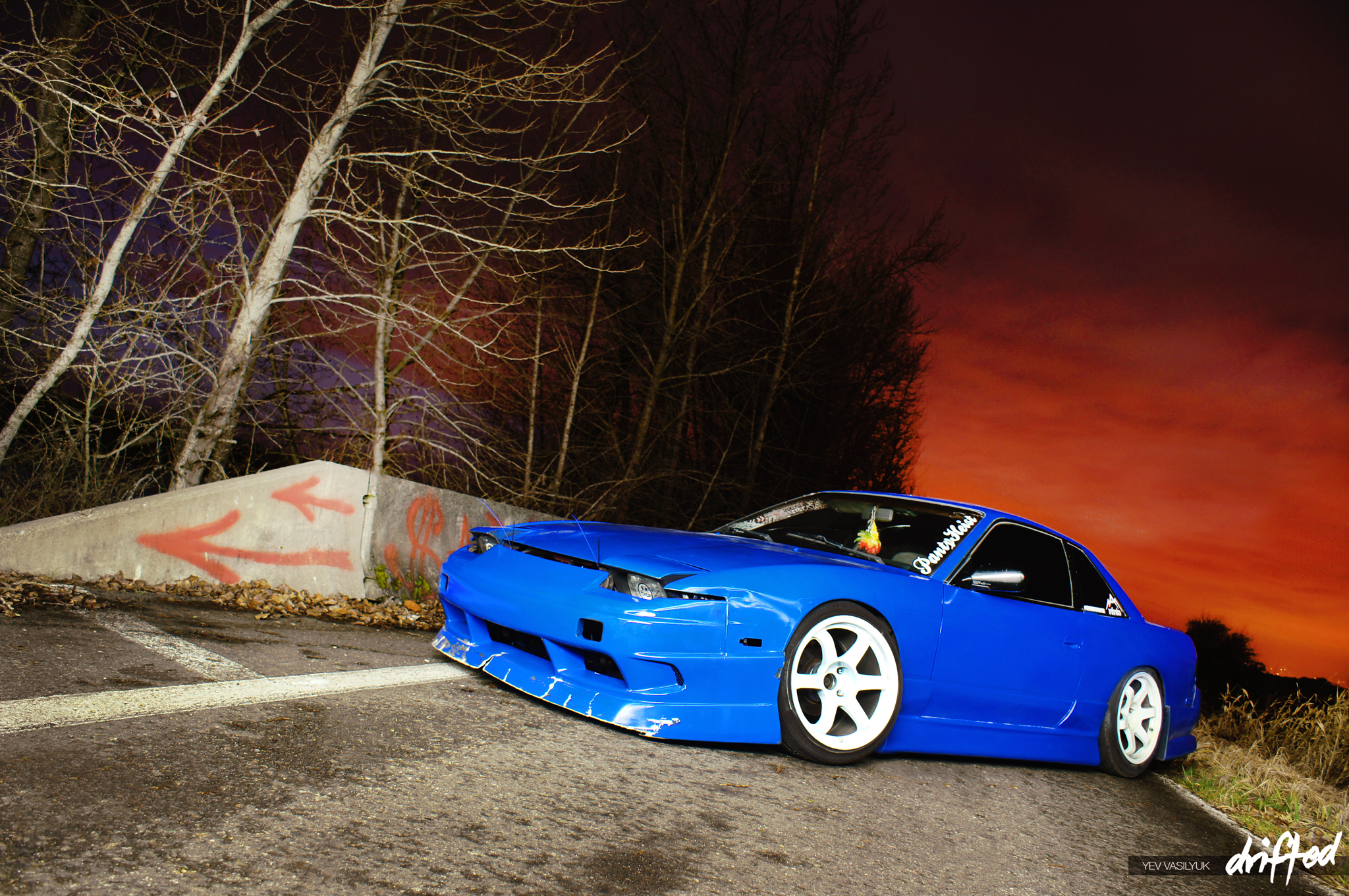 I'm happy for Kody for not giving up on what he loves. He'd like to thank the many people who helped him along the way, including Bryce May, "the dude that got me hooked from my first ride along", and Austin Slagle, a friend of Kody's who motivates and pushes him in the right direction. Kody says he has learned a hell of a lot from these two drifters.