Ultimate LT1 Engine Guide
Whether you're looking for a budget Gen II, or the modern-day Gen V masterpiece, this guide takes an in-depth look into GM's popular LT1 engines.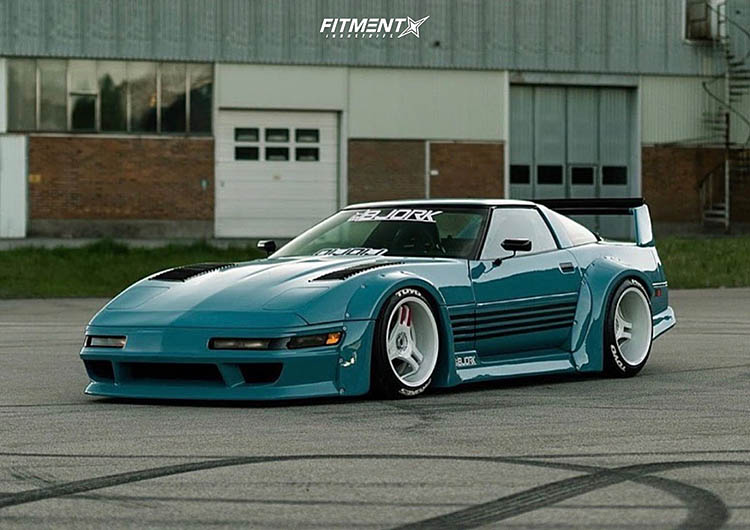 ---
Introduction
For many years, GM's Gen II LT1 has offered the perfect solution for tuners on a budget looking for a cost-effective V8.
With the 1992-97 5.7L considered to be one of the last "true" small block Chevy engines, the newer Gen V has instantly become a modern-day masterpiece, which will undoubtedly soar in popularity as time progresses.
Although the earlier LT1 was overshadowed by the immensely popular LS1, it'll undoubtedly appeal to those looking for a bargain swap or build.
Easily sourced from wrecking yards across the US, the Gen II LT1 provides a reasonable amount of power in stock form and has excellent power potential lying in wait for those willing to spend a few bucks unlocking its potential.
With LS prices continuing to climb, the Gen II LT1 provides an excellent, conveniently sourced alternative.
For those with a larger budget, the latest 6.2-liter Gen V LT1 is understandably going to be a real temptation, providing the highest output to date in the base-level Corvette models.
With tuners beginning to push the boundaries and more parts than ever flooding the market, the LT1's future continues to look exciting.
In this guide, we'll take a look at everything you could need to know about these two modern V8's, and we'll also take a look at the first generation in the LT family – the LT-1.
---
LT1 Engine History & Specs
Things can get a little bit confusing when planning an LT1 build, as GM provided three engines designated as the 'LT1'.
Gen I LT-1
For its time, GM's 'Mighty Mouse' small-block V8 was revolutionary, immediately capturing motorsports enthusiasts' attention when it arrived in 1955, featuring in the bay of the Chevy Corvette and Bel Air.
The Mighty Mouse crammed a tremendous amount of power into a small package for the first time, making it the perfect solution for a wide variety of purposes, and became the ideal candidate for a dragster engine swap.
After receiving raving success on the market, GM opted to release a newly-revised Gen II of their small-block range in 1970 - the LT-1.
Engine Specs – 1970-72 - LT-1 Gen I, 5.7L small-block
Displacement: 5.7 L (5,733 cc)
Compression ratio: 11:1:1 and 9.0:1
Horsepower: 353 hp at 5,600 rpm
Torque: 392 lb/ft at 4,100 rpm
There are several different claims regarding power, but after reading many 'gross hp' arguments online, we decided to settle with the Super Chevy dyno test of the two engines.
With the initial 1970-72 engines, power output was supposedly 370 hp for the Corvette and 360 hp for the Camaro, although there are no listed differences between them.
In 1971, the LT1's compression ratio decreased to 9.01: with an output of 330 hp for the Corvette and Camaro, with a net horsepower rating of 275 hp.
Once again, in 1972, this decreased, to a net horsepower of 255 hp, with no gross horsepower stated.
Other sites will claim 370 hp and 380 lb/ft torque, so the power figures seem to be a bit up in the air. Regardless, we're sure that these 40-year-old engines would've lost a few horses along the way!
Regardless of precise numbers, pushing out around 350 hp from a small-block in the 1970s was an awe-inspiring feat.
Thankfully, they made life a little easier for the first-gen model in the lineup by naming this the 'LT-1', which helps differentiate the original block from its successors.
Gen II LT1
Chevrolet unveiled their brand new Corvette in 1991, paying testament to the former LT-1 engine with the LT1.
Engine Specs - 1991-97 - LT1 Gen II, 5.7L small-block
Displacement: 5.7 L, 350 CI (5,733cc)
Compression ratio: 10.4:1
Horsepower: 350 hp
Torque: 379 lb/ft
Further confusion surrounds the LT1 figures, but the Super Chevy dyno records showed that when put against the old-school LT-1, the newer revision fell very slightly short of its predecessor.
Many online sources claim various power figures, ranging from 275-350 hp from the multiple revisions and 325-379 lb/ft.
Although this may seem disappointing at an initial glance, it's the potential that lies in wait that makes the LT1 350 the superior choice.
The newly-released engine used a reverse-flow cooling system, cooling the cylinder heads first. This change provided lower combustion chamber temperatures and significantly improved spark. These changes allowed the engine to run higher compression than the previous variant.
Several variations with different power outputs would later reach the market, all of which came with a cast-iron block.
Although most LT1 models came with cast-iron heads, the Corvette and Camaro LT1 engines used aluminium.
Corvette blocks also received four-bolt main caps, but others had two-bolt, which often makes the Corvette engines the most desirable for those significant power gains from their LT1, unsurprisingly making it the most challenging to source.
When the LT1 hit the market, GM went back to the drawing board for the next engine in their small-block range, as they prepared to cause shockwaves once again with the release of the LS1 engine.
Gen V LT1
Chevy's Gen V LT1 is a modern-day masterpiece and the worthy successor to the highly-acclaimed LS engine.
Engine Specs - 2014-Present - LT1 Gen V, 6.2L small-block
Displacement: 6.2 L, 376 CI
Compression ratio: 11.5:1
Horsepower: 460 hp
Torque: 465 lb/ft
V8 fans worldwide rejoiced when GM announced another new small-block to the V8 lineup, which arrived in the 2014 C7 Chevy Corvette.
You'd think they may have had a new name for yet another groundbreaking method, but nope - they opted for the tried-and-tested LT1!
Despite borrowing the name of its small-block predecessors, that's where the similarities end with this brand-new direct fuel injection design, which shoots fuel directly into the combustion chamber instead of the intake runner.
There are claims that GM had over 6-million hours of testing before the release of the Gen V LT1 to ensure that the engine met their various strict requirements.
Unlike the previous LT1's, the Gen V was the first to use a lightweight aluminium block alongside a forged crankshaft and a six-bolt main and aluminium cylinder heads.
The LT1 had GM's variable valve timing, known as Dual Equal Cam Phasing, which automatically advanced the camshaft timing, providing a smooth idle from the engine (assuming you don't go fitting wild cams!) With the engine under load, the cam phasers adjust to optimize the valve timing for maximum output.
With 450 hp on tap in stock form, we feel that the latest LT1 is a worthy successor of the small-blocks that it replaced and an incredible feat of modern engineering.
Although many will be sad to see the end of the LS, the LT lives on to provide exciting prospects for the future of GM's small-block V8 lineup.
The Gen V LT may not have achieved the same regard as the LS when tuning, but it's still early days for this complex, modern design.
Even though big-power Gen V builds have are quickly surfacing online, you'll need to have deep pockets if you're looking to build one in the present day, which is why many tuners are still opting for either the Gen II LT1 or the LS.
For those you've got big bucks to splash on building a Gen V LS1, it's worth noting that some Corvette versions came with a dry-sump system and that there's also a crate engine available, both of which are worth considering.
If you're interested to know more about the Gen V LT1, make sure you check out this fascinating video:
For those keen to see how GM built the Gen V – this fascinating insight will also be of interest:
We feel that the future is exciting for the LT1 once the initial tuning limitations have been resolved, and we can't wait to see tuning houses pushing it to (and beyond) its limits!
As you can see, the two earlier engines had many similarities, but the Gen V is in a whole different league.
---
Which Cars Have The LT1 Engine?
The LT-1 and LT1 engines feature in various applications, from cop cars to high-performance sports cars.
If you're looking to purchase an LT1, you'll need to be looking for the following models:
Gen I LT-1 Applications:
1970-1972 Chevrolet Corvette
1970-1972 Chevrolet Camaro
1970 Chevrolet Nova Yenko Deuc
Gen II LT1 Applications:
1992-1996 Chevrolet Corvette C4
1993-1997 Chevrolet Camaro Z28, B4C, and SS
1993-1997 Pontiac Firebird Formula and Trans Am
1994-1996 Buick Roadmaster
1994-1996 Chevrolet Caprice
1994-1996 Chevrolet Caprice Police Package
1994-1996 Chevrolet Impala SS
1994-1996 Chevrolet Caprice Wagon
1994-1996 Buick Roadmaster Wagon
1994-1996 Cadillac Fleetwood
Gen V LT1 Applications:
2016-present Chevrolet Camaro SS
2014-present Chevrolet Corvette Stingray
2017-present Chevrolet Corvette Grand Sport
---
LT1 Tuning & Upgrade Potential
When it comes to big-power tuning, many opt for the LS series, thanks to the impressive range of upgrades available on the market, but that certainly doesn't mean that the LT1 doesn't have a respectable amount of tuning potential.
If you're considering tuning the old-school Gen I LT-1 engine; then you're likely to have your work cut out, as parts will be hard to come by.
Gen V tuning could undoubtedly surpass the LS-series in the long run, but its eventual power boundaries are yet to be discovered.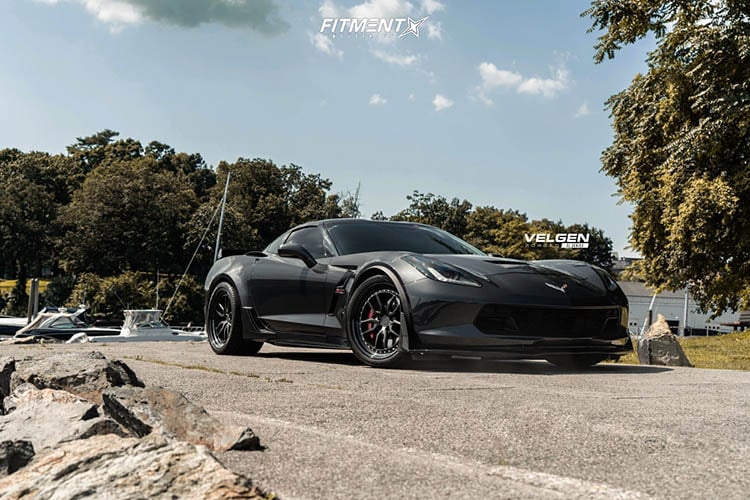 With the convenience of enormous power gains from a turbo-powered LS1, it remains the most convenient bang-for-your-buck option for significant power gains at present.
Despite this, the LT1 Gen II remains the most viable choice for excellent gains on a budget and is often easily sourced in a yard with a bargain price tag.
If you're hunting down a Gen II engine for power gains, then the Corvette variants are going to be your best bet, featuring aluminium heads alongside the four-bolt main bearing caps.
Once you've got your hands on an LT1, there's a variety of options to consider.
LT1 Gen II Tuning
Depending on how much power you're planning for your build, these stages will give a basic guideline of which upgrade you'll need.
Stage 1 (additional 20-30 hp)
Cold air intake
Cat-back exhaust
Fresh plugs & wires
Electric water pump
Underdrive pulleys
Tune
Stage 2 (around 325 hp) – Alongside Stage 1 mods
58 mm throttle body
MAF sensor
Headers
Rockers
Stage 3 (around 400 hp) – Alongside previous mods
Ported LT1/LT4/aftermarket heads
Manifold
Cam
Stage 4 (around 500 hp) – Alongside previous mods
Forged rods & crankshaft/stroker kit
Nitrous/forced induction considerations
Stage 5 (500+ hp) – Alongside previous mods
Fully forged & 383 stroker
Nitrous/turbocharger
If you're feeling brave enough to go to 500 hp and beyond, you will, of course, need to ensure you've got a healthy engine to start with, especially when you begin spraying nitrous and turbocharging.
Many have achieved 700 hp from the stock bottom end on the Gen II engines, but correct fueling is essential, with many blowing up in the 600 hp range due to incorrect fueling.
Adding the 383ci stroker kit alongside a turbocharger has been proven to provide 800 hp at around 14 lbs of boost.
Although supercharging is also a consideration, a turbocharged setup would undoubtedly be more exciting and provide more significant gains. If you're thinking about a supercharger, we recommend taking a look at this video:
If you're keen to see what can be achieved with a big enough budget on an LT1, make sure you check out this 7-second monster:
LT1 Gen V Tuning
Tuning options for Gen V engines are limited currently, but we're expecting to see some drastic changes soon.
We've already seen some four-figure builds surfacing, and with crate engines available for around $8,000, we can't wait to see what the future has in store.
We can't wait to see this 1,400+ hp Gen V LT1 Pro Street engine running down the strip.
---
LT1 Reliability & Common Issues
Although the Gen V LT1's haven't had much of a chance to be put to the test when it comes to long-term reliability, if it's anything like the Gen II in that regard, then it's sure to be impressive.
Many Gen II LT1's have lasted beyond 300,000 miles with the correct maintenance and service.
Typical minor wear-and-tear items to consider are likely to be the water pump, coolant sensor, and gaskets that could be deteriorating with age.
With that said, the LT1 does have one common flaw, which is often the most considerable inconvenience for Gen II owners.
Optispark Issues
Optispark may well have worked perfectly during the testing procedures at GM's convenient short-term test facilities, but when it came to long-term, real-world testing, it wasn't as straightforward for the LT1.
Mounted low down on the front of the engine, the Opti gets exposed to the elements you'll encounter daily. Whether it's salt, mud, water, or general road grime, you can count on it to suck it up nicely.
Over time, combined with inadequate ventilation holes, a build-up of these elements leads to trapped moisture, followed by corrosion, which eventually becomes engine misfires and other nasties.
Alternatively, should you be unfortunate enough to experience a leak from the radiator hose, this could drench the Opti with coolant due to its inconvenient location.
With the Opti located behind the water pump, service and maintenance are far more inconvenient than a conventional distributor.
Not only is it inconvenient, but should you decide to go for a new Opti, you're likely to have to fork out a substantial amount and then have to spend time getting to it. Chances are, if you're looking to go OEM, the issue will reoccur eventually.
The most cost-effective solution is to avoid the dealership and opt for uprated aftermarket parts, which are readily available on the market.
There are DIY 'quick fixes', but as always, with difficult-to-reach places, we highly advise splashing the cash a little to ensure that the job gets done correctly, and you don't have to frequently correct the same issue.
There's no question that this was a significant design flaw on the LT1, which could have been avoided.
With the LS1, GM upgraded this system to coil packs to avoid these issues entirely, and the dreaded Optispark problems were eliminated.
---
LT1 Engine Swaps
Are you looking for some inspiration for your LT1 build? Here are some of our favorite LT1 swaps!
We've fallen in love with this twin-turbo LT1 1962 C2 Corvette that leaves some of the world's finest supercars for dust.
Check out this unlikely battle of an LT1-powered S12 Silvia up against a 1UZ-powered AE86!
It's not your everyday swap, but we can understand the appeal of swapping out a rotary for a V8.
Controversial! Check out this Nissan 240SX drift car throwing it down sideways.
The ultimate sleeper- we LOVE this unsuspecting Volvo 262C LT1 swap.
460 hp Gen V LT1 into a 1971 C10 truck? Check!
That's not the only classic truck to get a Gen V swap. You'll want to turn your speakers up for this one!
---
Conclusion
GM may have made things a little confusing by giving three engines more or less the same name, but whichever one you're considering going for, we're sure you won't regret it.
With the Gen II being the most commonly-found engine of the three, it often finds itself compared to the LS, which is understandable.
Admittedly, the LSx engines are going to be the better all-rounder when compared to the Gen II LT1, but with the ever-increasing price, you're likely to have to fork out big bucks for a well-maintained LS.
On the other hand, Gen II LT1's are easily sourced and exceptionally reasonably priced, which is why they're the perfect solution for budget builds.
The downside with the LT1 is that the aftermarket tuning scene isn't as sought-after as the LS, which can make finding spares and off-the-shelves upgrades a little more challenging, so that would be one of our primary considerations.
On the other hand, the Gen V LT1 is probably the fairer comparison to the LSx, and putting the two engines head-to-head in stock form, the Gen V LT1 would be a clear winner for us.
With that said, the LSx would be the clear winner when it comes to aftermarket support once again, with tuners still looking to conquer the Gen V LT1's eventual possibilities.
As builds of 1,400 hp and beyond begin to surface, who knows what the future has in store for the Gen V engine?
With several cars rolling out of the factory with the Gen V under the hood, as well as crate engines available from GM, we hope to see an abundance of Gen V engines hitting the marketplace and for tuners to unleash the true potential!
If you're not sold on the LT1, why not check out some of the other bargain powerplant alternatives that we've explored?
We've taken a look at the 2UZFE, 2AZFE, 7M-GTE, and the 1MZ-FE.
If immense power is your goal, don't forget about JDM options such as the 2JZ-GTE and RB26DETT!
So, there we have it! We hope that we've covered everything you could want to know about GM's small-block LT1 V8 in this guide.
Thank you for reading our LT1 engine guide.
If you enjoyed this article, please share it with the buttons at the bottom of your screen. If you've found this information useful, then please take a moment to share it with other LT1 and V8 enthusiasts. We appreciate your support.
---
Photography credits
We thank the following entities for the use of their photography in this article: