Ultimate Turbo Timer Guide
Turbo timers are a simple, affordable gadget that ensure the optimal life span from your turbocharger. Here are our personal favorites.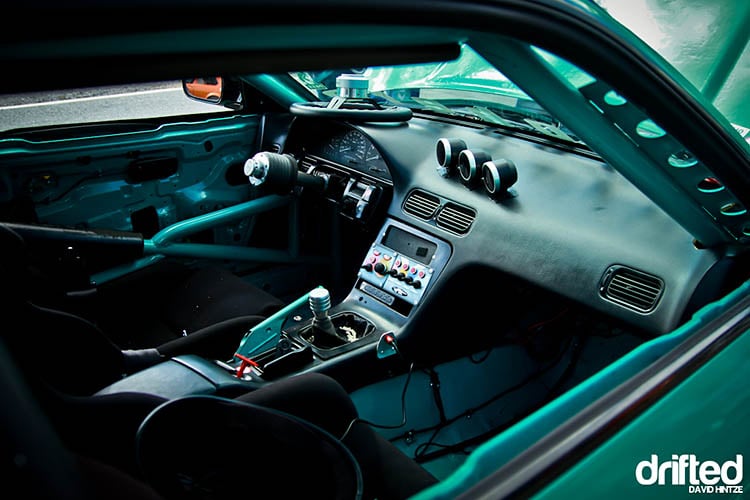 ---
In a hurry? Here are our favorite Turbo Timers:
| Budget Choice | Drifted Choice | Premium Choice |
| --- | --- | --- |
| | | |
| D1 Spec V2 Turbo Timer | Apexi Clear Turbo Timer | HKS Turbo Timer Type-0 |
| 🔥🔥🔥🔥🔥 | 🔥🔥🔥🔥🔥 | 🔥🔥🔥🔥🔥 |
| Buy Now | Buy Now | Buy Now |
---
Introduction & Turbo Timer FAQ's
During their peak, JDM tuning legends HKS launched the first-ever turbo timer to the market way back in 1982 to ensure maximum longevity from their turbocharged racecars.
This simple device prevents "oil coking" from occurring within the center-bearing cartridge assembly.
Oil coking happens when a turbocharger isn't correctly cooled down, with the oil typically lubricates the center cartridge heating up and forms solidified oil deposits.
As we're sure you're aware, solidified carbon deposits are the last thing we want to mix with our precious internal components!
Failure to follow the correct cool-down procedures on a turbocharged car can lead to blown seals or eventual failure of the entire turbo unit.
What is a turbo timer?
Once you've installed the turbo timer into your vehicle, it will keep your engine running for a preset amount of time to ensure optimal cooling after you would typically turn off the engine.
When you've finished your race or journey, you can take the key out of the ignition, and even without the key, the engine will continue running on idle for the desired time before shutting itself down.
Some turbo timers will allow you to preset a manual time, where other options automatically calculate a time based on your driving.
In this example, if you've had a chilled drive without boosting near the end of your journey, it may only require 30 seconds to cool down.
On the other hand, if you've been bouncing off the redline at full boost right before the end of your journey, it may assign several minutes before switching off to ensure enough time to reach the correct temperatures to avoid oil coking.
You'll have to deal with the look of sheer confusion from bystanders when you're happy to walk away from your pride and joy with the engine still running. Word of warning – some will feel the need to remind you, despite the rather obvious noise coming from the exhaust!
Is a turbo timer necessary?
A turbo timer definitely isn't an essential requirement.
While there's nothing extraordinary about a turbo timer; it provides added convenience and often additional features, especially for those of you that are likely to forget to let your engine cool down after each trip.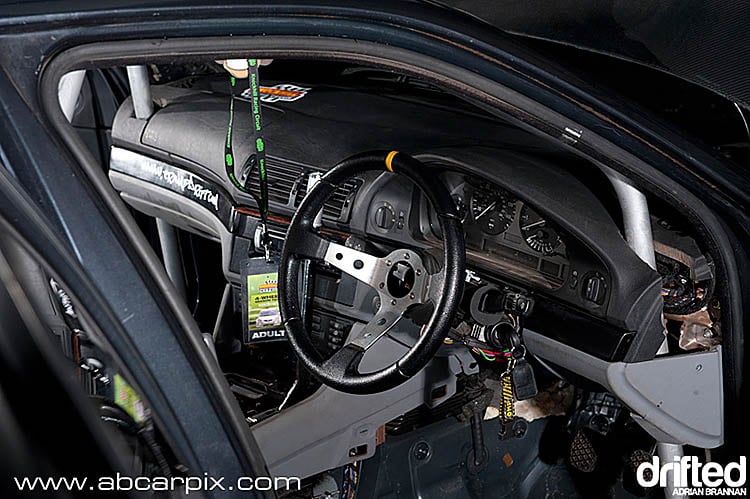 We often find ourselves taking the key out of the ignition, removing our snap-off steering wheel, and perhaps getting some luggage out of the car while it cools down.
Alternatively, it also enables you to take a few steps back and admire the beauty of your creation as it cools down without needing to head back into the car once the allocated time is finished.
If you're known for being clumsy or impatient, a turbo timer provides a simple, affordable solution to ensure your car gets the care it deserves.
Is your turbocharger going to explode the second you forget to leave your engine running? No.
However, over time, it will undoubtedly create build-up, which will eventually cause problems that we'd all much prefer to avoid with a simple solution.
Plus, they often look pretty awesome, and another electronic gizmo that'll make your interior look impressive, providing additional illumination when cruising the streets at night.
We've noticed that for those who aren't aware of a turbo timer, it can often create an excellent talking point while you wait for your car to cool down, as others look on in confusion.
Cooling your turbocharger without a turbo timer
If you do not want to invest in a turbo timer, the best thing to do at the end of a drive where you've been pushing your turbocharger is to drive as sensibly as possible for the final leg of the run, allowing the car to cool naturally before parking up.
Depending on how hard you've pushed the turbo during the journey, we would typically expect to wait around 30-120 seconds for the temperatures to drop.
Those of you with temperature gauges can manually observe the correct temperatures, which vary between makes, models, and tuning setups.
If you're impatient or forgetful, this is when we highly recommend opting for a turbo timer to make this an automated process, as it will prevent premature wear and damage to your turbocharger.
Installing a turbo timer
When you purchase a turbo timer, it will come with a guide and wiring circuit diagram for installation. Wiring diagrams can also help for reference if your turbo timer has stopped working.
While installation is relatively straightforward, those that aren't too familiar with car electronics may wish to opt for a more convenient plug-and-play method.
There are plenty of plug-and-play turbo timer harnesses available on the market, mainly for the HKS offerings.
For example, if you have Nissan 240SX, you can opt for this HKS 240SX plug-and-play harness. For other vehicles, we recommend checking out the full selection at Enjuku Racing.
Can I fit a turbo timer on my non-turbo/NA car?
If you have a non-turbo, naturally aspirated, or perhaps a supercharged car, then you won't need to let it cool down in the same way that you would with a turbocharged application.
Requiring a turbo timer on a turbocharged setup is due to the excessive heat generated in the boosting process.
While we'd still recommend letting these cool down appropriately after a hard drive, it's not as frequently required as it would be on a turbo-powered vehicle.
As much as it might provide an unconvincing opportunity to look like you've got a turbo on your Civic, it's a no from us. Sorry, Honda fans!
Note: If you happen to have a turbocharged Honda, we happily take that back!
Fake turbo timers
As much as it disappoints us to warn you of fakes once again, it's unfortunately widespread in the turbo-timer world!
Given the simplicity of their design, we've seen many Chinese rip-offs with tempting price tags sporting an HKS logo, but that certainly doesn't mean it's a genuine product.
We have faith in the suppliers we've recommended in this guide to bring you the real deal. A turbo timer will be one of the most affordable additions you'll purchase your modified ride, so we certainly wouldn't want to risk saving a few bucks on a potential fake.
With that out of the way, let's take a look at our favorite turbo timers that are available on the market. From budget to premium, we've got something for everyone in this guide.
---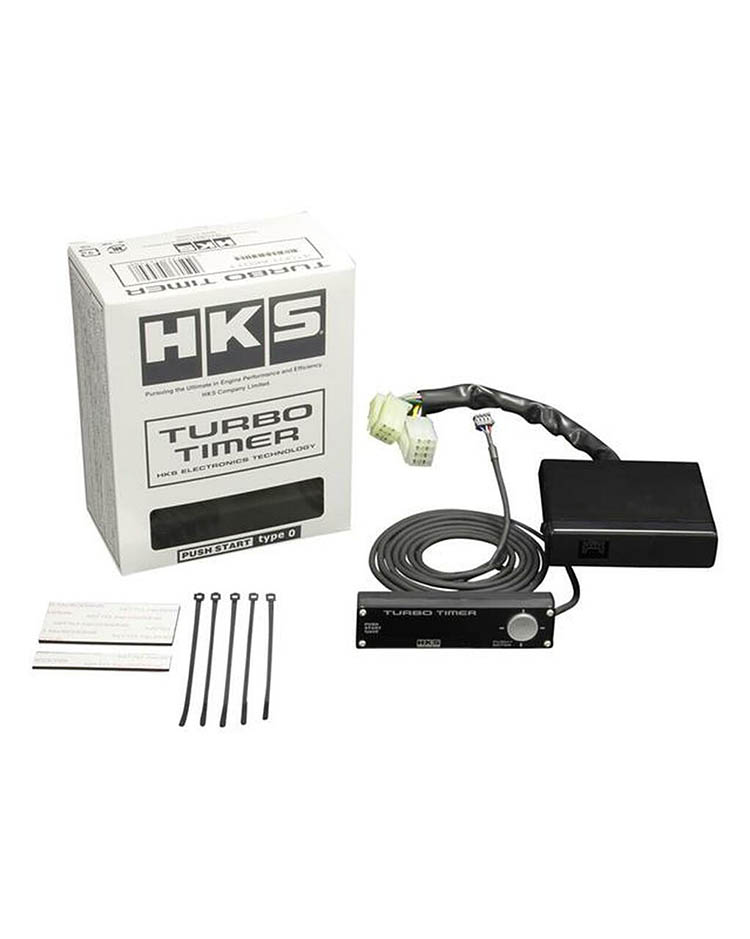 Our comment: Although the HKS Type-0 is quite possibly the best turbo timer on the market, it's unfortunately only designed for vehicles with push-start ignition systems.
If you're lucky to have one of those, we feel that this could be the ultimate choice for your needs.
The HKS Type-0 detects your driving style throughout your journey with an 'Auto Mode', whether it's at the track road, analyzing how hard you've pushed your turbocharger.
If you've been pushing your car hard, the necessary cool-down time will increase. On the other hand, if you've been driving calmly, it'll provide the minimum recommendation. If you wish, 'Auto Mode' can be manually overridden.
This unit also provides additional functions such as a 0-60 time log, audible alarms, and a volt-meter on the easy-to-read backlit digital LCD display alongside the typical turbo timer functions.
Manufacturer description: "Compact and high efficiency turbocharger" rotates approximately at 160,000rpm, and the exhaust air temperature sometimes reaches approximately 800℃ under the high-speed rotation."
"After-idling is a must for a sport car and/or tuned car. "Compact and high efficiency turbocharger" is also exposed to severe environment like a boost-up tuned turbocharged vehicle."
"HKS Turbo Timer Push Start Type-0 is different from a conventional turbo timer; controlling CPU managing Body CPU enables this product available for those vehicles equipped with compact and high efficiency turbochargers and push-start ignition."
---
Our comment: The HKS Type-X turbo timer has stood the test of time, and with this being the tenth generation of their Type-X line, you can guarantee they've ironed out any issues.
Unlike the Type-0, this is a manual device with a simple LCD screen alongside buttons that allow you to choose the length of time you wish your engine to continue idling after removing the key from the ignition.
Using the buttons on the device, you can choose between five cool-down periods on the turbo timer - 1, 3,5, 10, or 30 minutes.
A simple yet effective and affordable turbo timer that provides an old-school-cool look to your interior.
Manufacturer description: "Protect your turbos with the 10th generation turbo timer from HKS! The originators of the turbo timer are back with a revised model of their already popular units. Turbo timers are known throughout the industry to be crucial components in turbo applications."
"The HKS turbo timer allows the vehicle to remain idling after the driver removes the key for a predetermined amount of time. This allows cool oil to be flushed through the turbocharger and prevent oil coking in the cooling passages. Pick yours up today to give your performance vehicle the added protection it needs!"
---
Our comment: If you're looking for something a little different from the usual HKS/Apexi options, then this choice from Buddy Club is a great alternative.
Also known as the "Secu Timer", the unique aspect of this turbo timer is that it has a built-in security lock, which requires a correct password before starting the vehicle.
Alongside the 0-99 second turbo timer and security functions, it also provides the voltage of the car's battery, along with an indicator for min/max voltage warnings.
Although it may seem a little more expensive, this turbo timer could be the perfect product for those of you that could do with a little extra security on your ride and is available in both Black and Silver color options from the retailer.
Manufacturer description: "The Buddy Club Security Timer has all the normal functions of the turbo timer and a very special new function security lock. When the security lock is enabled, the correct password must be entered before the engine can be started. The timer will not only protect the engine, but also reduce the risk of the car being stolen."
"The Buddy Club Security Timer time display, displays time and will flash when security funtion is enabled. The voltage display displays battery voltage, with min/max voltage warning indication. Turbo timer function is adjustable between 10 seconeds to 99 minutes 99 seconds."
---
Our comment: The Apexi Turbo Timer adapts to how you've driven throughout the journey, like some of the more expensive options, to provide the correct duration of engine cooling required, which can be manually overridden.
Alongside the automatic turbo timer function, this can also provide air/fuel ratio alongside o2 sensor data and battery voltage.
Being 'pen-shaped', this is one of the most convenient and compact-sized options on the market if you wish for it to be a little more discreet or hidden from view.
As well as all these additional functions, it's also 'theft proof', meaning that it'll cut the engine if the handbrake/hydro/e-brake is released with the engine running.
With its compact size, many useful functions, and bargain price tag, it's easy to see why this is such a popular option.
Although this limited edition 'clear' model may not be to everyone's taste, it also comes in black, if you're looking for it to blend with the interior.
Manufacturer description: "The Apex Auto Timer allows the vehicle to idle for a preset amount of time after the ignition key has been removed. In turbocharged vehicles this prevents hot oil in the engine from coking up in the lines. Hard driving can raise engine oil temperatures to dangerously high levels."
"Proper cool down is essential for a healthy turbo and engine. The Auto Timer stands as a technological marvel. The pen shaped, compact size makes the Auto Timer one of the smallest turbo timers on the market. This allows a clean and stylish installation virtually anywhere inside the car. The unique multi angle joystick button allows easy navigation through the many feature menus."
"Upgraded in every way from the previous model, the new Auto Timer can automatically determine the necessary amount of after idling time. A Manual Mode allows the user to preset desired idling times from 0 sec.~10 minutes in 16 increments. By inputting O2 sensor voltage, the Timer can also display theoretical air fuel ratio."
---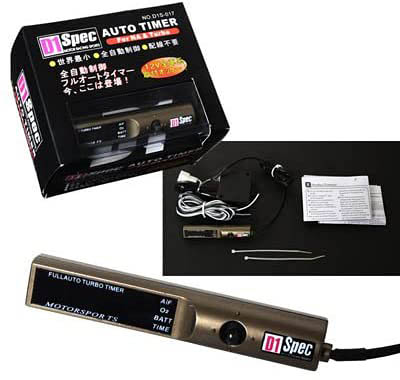 Our comment: Although it has by far the most impressive price tag in our guide, this bargain-priced D1 Spec still provides fantastic features.
There's no doubt this product has 'replicated' the Apexi option above and comes with the same benefits at a fraction of the price.
Much like the Apexi, this has an automatic turbo timer function and can also provide air/fuel ratio alongside o2 sensor data and battery voltage.
It also features a similarly compact size if you wish to hide it from view.
Sure, it won't score you the same JDM points as the Apexi option, but if you're looking for function over form, look no further.
Manufacturer description: "This turbo timer is to allow the vehicle to idle the engine, for the timed period, with the ignition key removed."
"Auto Mode – Precise calculation of cool down period to ensure proper cool down of turbocharged engine. Digital display – Allowing you to see during day & night time."
---
Our winners
---
Our Drifted Choice goes to the Apexi Turbo Timer
Our Drifted Choice is the Apexi Turbo Timer.
Apexi proves that size doesn't always matter with this fantastic, reasonably priced, compact turbo timer option.
Alongside its handy automatic timer function, this turbo timer can also provide air/fuel ratio, o2 sensor data, and battery voltage. For these reasons, we feel that it's a worthy winner of our Drifted Choice award.
If you're not a fan of the limited edition clear model, there's also a black alternative available.
---
Our Premium Turbo Timer Choice
Our Premium Choice is the HKS Turbo Timer Type-0.
Although some enthusiasts may prefer the features of this device to the Apexi, the HKS Turbo Timer Type-0 is unfortunately only available for push-start ignition systems.
It may come with a hefty price tag compared to some alternatives. However, if you're looking for a stylish turbo timer to match your push-start vehicle, then the additional functions such as a 0-60 time log, audible alarms, and a volt-meter may well make this a perfect solution.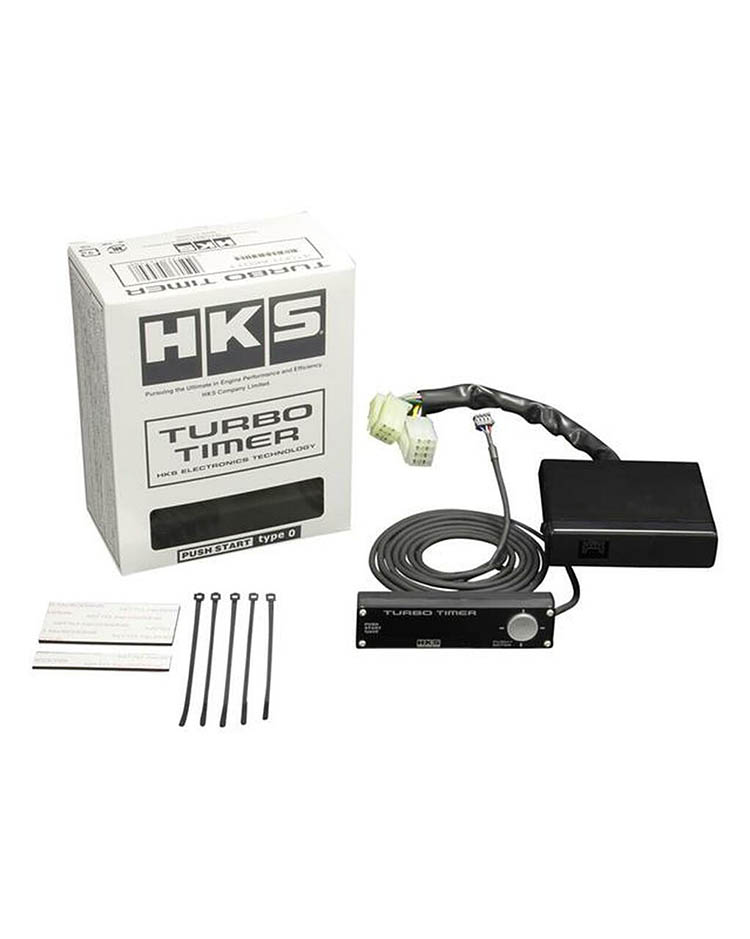 ---
Our Budget Turbo Timer Choice
Our Budget Choice is the D1 Spec Turbo Timer.
For those of you that aren't too bothered about having premium products in your car, there's no doubt that this provides a fantastic solution.
Although it has been 'based' the design on the Apexi, also using the same features in the process, it represents incredible value for money.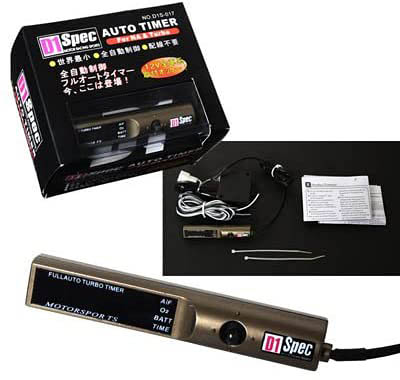 Thank you for reading our Turbo Timer guide.
We feel an excellent selection of turbo timers available on the market, whether you're looking for something simple or looking to make the most of the additional functions.
The best part is, we've proven that you don't need to break the bank to get premium products.
Now that you know what a turbo timer is, it's time to learn about Turbo Flutter.
---
Photography credits
We would like to thank the following sources for the use of their images:
If you enjoyed this article, then please share it with the buttons at the side and bottom of your screen. Find this information useful? Please post a link to it on your owners clubs. We appreciate your support.