Ultimate 7M-GTE Engine Guide
Whether you're already an owner or considering opting for the 7M-GTE engine, we're covering everything you could ever need to know about Toyota's underrated powerplant in this guide.
---
Introduction
When you begin your research on the 7M-GTE engine online, you're likely to be met with mixed responses from enthusiasts.
Although it isn't likely to feature at the top of the dream engine list for many, it's certainly got far more potential than many will claim.
You're most likely to find the 7M-GTE under the hood of the Toyota Supra MK3, which in itself is a quirky oddity when it comes to performance motoring.
With its younger sibling, the MK4 Supra, hogging the limelight over the years, we feel that the MK3 is hugely underrated in comparison.
However, with prices climbing for the MK4 and MK3 prices dropping over the years, it's provided an excellent, bargain-priced platform for enthusiasts that are keen to dive into tuning this unique sports coupe.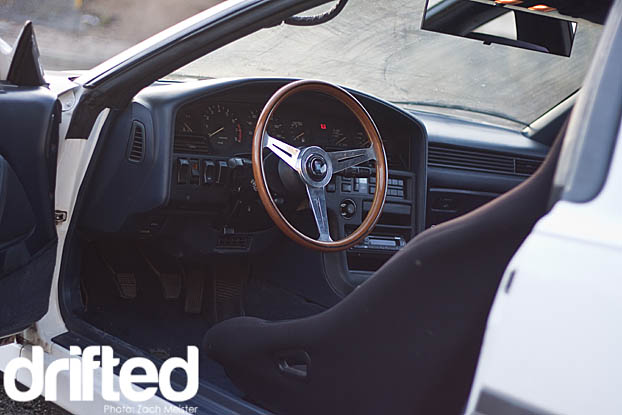 Although it may not be as lightweight or agile as some of the alternatives on the market, its love/hate styling certainly stands out from the crowd.
When you tell you're friends you've copped yourself a Supra, the initial reaction might not go quite as planned, but we love the design of the MK3 Supra, and from the uneducated, you may even come across 'Nice Ferrari' compliments at the gas station.
With the straight-six engine, clean lines, and its rear-wheel-drive platform, the 'Best Corvette that Japan ever made' certainly gets the thumbs up from us.
When it comes to the 7M-GTE, it's stood the test of time now, and with 232hp in stock form, it has enough power to get you sideways.
It also has a lot of untapped potential in the tuning department, which we'll look at later.
Despite the 7M-GTE being an incredible engine, it's been given some less-desirable rep over the years, mainly due to leaving the factory with a fundamental flaw.
But, with its significant flaw easily rectified, it certainly shouldn't put you off considering this engine.
Keen to know more? Let's take a more in-depth look into what the 7M-GTE has to offer.
---
What Is A 7M-GTE?
The inline-six 3.0-liter 7M-GTE engine was produced by Toyota in the late eighties and early nineties and pushed out 232 horsepower and 240 lb/ft torque with the assistance of its CT26 turbocharger running at 6 PSI.
Although they may not sound like huge numbers in the present day, it was more than capable of stacking up with the best of the eighties.
Toyota built the 'M' engine-series for over thirty years, from 1965, and the 7M-GTE was the final, and most popular, offering in the range.
Although the earlier engines in the series used a single overhead camshaft, Toyota opted for a dual-overhead-camshaft design this time around, and it was also one of the first cars to feature electronic fuel injection.
With a cast-iron block and aluminium head, the tuning scene didn't hesitate to see what power the 7M-GTE was capable of pushing out, and it soon became apparent that it was capable of much more than Toyota had intended.
7M-GTE Specs
Production years: 1986-1992
Displacement: 2,954 cc (3.0L)
Valvetrain: Dual Over Head Cams (Four valves per cylinder)
Peak horsepower: 232 hp (5,600rpm)
Peak torque: 240 lb/ft (4,000 rpm)
Bore x stroke: 83 mm x 91 mm
Compression ratio: 8.4:1
Weight: 463 lbs (210 kg)
Block: Cast iron
Head: Aluminium
7M-GTE Engine Code Breakdown
7 – 7th Generation
M - Block designation (engine code)
G - DOHC (wide angle)
T - Turbocharged
E - Electronic fuel injection
---
Which Cars Have The 7M-GTE Engine?
Performance cars weren't Toyota's primary consideration in the eighties (thankfully, that changed quite a bit in the nineties!), so the 7M-GTE only ever found its way into two cars.
1986-1992 – Toyota Supra (MA70)
1986-1991 – Toyota Soarer (MZ20/MZ21)
Despite this, mainly thanks to the Supra's popularity, the 7M still presents a desirable engine option in the present day.
---
7M-GTE Tuning & Upgrades
One of the main advantages of the 7M-GTE engine is the strength of the block, which provides hugely impressive potential in the tuning department.
Although it was once common to see the engine swapped out for the 1JZ-GTE, we feel that the tables have turned a little in this regard, and we'll take a more in-depth look at that shortly.
Truth be told, if you can source a reasonably-priced 7M-GTE with some relatively significant power figures in mind, it's likely to offer incredible value for money.
With simple breathing mods, you can expect the 7M-GTE to provide nearer to 300 HP.
Providing you have a healthy lump which hasn't bounced off the limiter every day for the past thirty-plus years, the conveniently-sourced gains continue.
With the usual breathing mods, an uprated intercooler and fuel pump, bigger injectors, a metal head gasket, and an improved air-flow meter, with proper tuning, we would expect to achieve around 400 HP.
A healthy 7M-GTE is easily capable of providing a reliable, daily-driven 450 HP set up with the right tuning. However, you'll reach the limits of the stock CT26 turbocharger at around 14 PSI.
At this point, it's time to consider an uprated turbocharger, and many owners have opted for 500-550 HP with their daily driven setups on a stock motor with 28 PSI. Some even claim to have achieved 800 HP.
However, we feel it's better to be cautious to preserve the life of the engine, so we would consider upgrading the internals, and the head gasket and studs before chasing huge numbers.
Once you've improved the internals, you can expect to achieve over 700 HP with the stock bottom-end reliably.
Thankfully, there's a wide range of internal components readily available on the market to assist with unleashing the 7M-GTE's full power potential.
We're sure you'll agree that the gains for the price are pretty incredible here, especially considering that a used 7M-GTE typically comes with a much smaller price tag than the likes of the 1JZ and 2JZ alternatives that the JDM-fanboys will be fighting over.
Although the 7M-GTE doesn't provide colossal power increases with simple bolt-on mods, it's undoubtedly going to be a lot cheaper than the JZ for those of you that are planning to go further beyond.
The current record power from a 7M-GTE is 1,750 HP, achieved in a drag car. So, the potential is certainly there if you're willing to empty your pockets!
---
7M-GTE vs. 1JZ & 2JZ
Ah, the never-ending debate.
It's hard to explore information regarding the 7M-GTE without someone deciding to remind you about how Toyota's 1JZ and 2JZ engines are the best things since sliced bread.
Don't get us wrong. Both engines are incredible; however, the 7M-GTE still earns its place alongside them.
Once upon a time, it was common practice for owners to swap out their trusty 7M-GTE for 1JZ engines in the quest for significant power gains.
Although this may have made sense in the past, prices of 1JZ and 2JZ powerplants are continuously shooting up, and they're rapidly becoming less justifiable than ever for the price.
If you're on the quest for 800+ HP, then the 1JZ/2JZ may well make sense, but if you're planning on staying below 700 HP, especially if your goals are below 500 HP, we don't recommend ruling out the 7M just yet.
With the internet, prominent power figures have almost become "normal" to chase these days but believe us, 400-500 HP will be more than enough power for the streets and most tracks.
The 1J and 2J's have earned a strong cult following over the years, and if you want to get your hands on one, you'll have to fight with the JDM fanboys that are willing to pay the scene tax for bragging rights at the local meet.
Meanwhile, the affordable, unloved 7M-GTE is likely lying in wait down the local junkyard, desperate to have its potential power unleashed.
Although the 7M may need a little more love initially, spending a little cash on a rebuild and rectifying Toyota's factory errors (yes, head gasket, we're looking at you) will essentially give you a near-new engine with a bulletproof bottom-end.
If you can pick up a bargain, you might be able to build what would essentially be a zero-mile 7M-GTE for the price of a 150,000-mile 1J or 2JZ.
We're not saying you shouldn't opt for the alternatives by any means, but we would certainly recommend that you crunch some numbers before putting the cash on the table, to decide which will be the better choice for reaching your goals.
These aren't the only considerations either. There are some excellent Toyota options available, such as the 1UZ-FE, or even the 1MZ-FE and 2GR-FE.
If you're willing to go against the grain, it's also worth considering the LS engines, but be prepared for disappointed buddies!
---
7M-GTE Reliability & Common Issues
If you know anything about the 7M-GTE, then you probably know where we're going to begin, as the engine often gets a bad rep due to some unfortunate circumstances shortly before production, which resulted in many owners opting for the 1JZ-GTE.
Despite the 7M-GTE being an exceptionally robust platform, there was a universal head gasket problem on the turbo models, which put a dark cloud over the success of the powerplant.
Shortly before the 7M-GTE launch, there was a strict ban on asbestos products in the motor manufacturing industry, and Toyota at the time had opted for using the material in their head gaskets.
Due to this, Toyota had to carry out a last-minute change to an asbestos-free equivalent, and they didn't have time to carry out the proper research and development for testing the new head gaskets' long-term durability under stress.
The issue led to many head gasket failures, and despite most owners simply re-torquing the head bolts or upgrading to ARP bolts to resolve the situation, it was already too late for many.
These issues also led many to believe that the engines suffered from rod-knock.
However, the real reason was caused by the mix of oil and coolant/water from the head gasket failure, damaging the bearing.
Unfortunately, since this was such a common issue, we recommend decking the head and block mating surfaces, and then running a metal head gasket along with ARP head bolts to ensure a long lifespan from your 7M, especially for big power goals.
Despite this significant oversight from Toyota, the 7M-GTE competes with the best for big-power reliability once the fix has been carried out, alongside correct maintenance.
There are many cases where the 7M-GTE's have lasted over 300K miles with daily use, proving that proper maintenance goes a long way!
---
Conclusion
So, there we have it! We hope that we've covered everything you could want to know about Toyota's 7M-GTE engine in this guide.
As you've probably guessed by now, we're big fans of the 7M-GTE engine.
Although it's managed to earn itself a borderline junkyard-engine reputation over the years, no thanks to the factory head gasket issues, we feel that it's seriously underrated.
We've witnessed so many owners swapping out their 7M-GTE's for 1JZ's over the years, and although it may have made sense for some goals at one point, with prices changing so drastically in recent years, the 7M-GTE is beginning to shine.
It's far from being one of the most popular options out there, and probably won't earn you many scene points, but if you've found a cheap 7M-GTE engine, and you're looking for a tremendous bang-for-your-buck setup, few engines will provide up to 500 HP so reasonably.
If you're considering the 7M-GTE route, it may be worth refreshing the internals with a rebuild, alongside decking the head and block mating surfaces before installing a metal head gasket and ARP head bolts.
Doing so would provide you with a fully-refurbished 7M-GTE, which would hopefully be as efficient as a new engine, and you're still likely to have some spare change over a high-mileage 1JZ or 2JZ.
Although it has its flaws, if you're willing to give the 7M-GTE a little initial loving, we do not doubt that it'll reward you with impressive power potential alongside long-term reliability.
At this point, we genuinely believe that it's capable of holding its own against some of the best engines out there.
Thank you for reading our 7M-GTE guide.
If you enjoyed this article, then please share it with the buttons at the side and bottom of your screen. If you've found this information useful, then please take a moment to share it with other Toyota and 7M enthusiasts. We appreciate your support.
---
Photography credits
We thank the following entities for the use of their photography in this article:
---
7M-GTE Bonus Content
We know you guys love some additional bonus content, so we've added some of our favorite 7M-GTE videos, which should explain a little more about why we have so much love for the 7M!
If you've got any videos you'd like to share with us to be featured on Drifted, then feel free to drop us a message.
We've got a whole lot of love for this sleeper Supratruck. It's clean, and unsuspecting - just how we like it!
Turn up your speakers and enjoy this insane 1990 Supra MKIII with 855 WHP being pushed to its limits on the dyno.
Cargo box? Check. 1,036 HP? Check. We LOVE this!
Check out this incredible-sounding 7M-GTE throwin' it down sideways at the track.
Here's a dose of old-school JDM cool to finish our guide. It's a shame it's lacking in sound, but this is one of our favorite ever 7M-GTE builds from tuning legends HKS.