LT1 Vs LS1 – What's Best?
Struggling to decide whether to go for an LT1 or an LS1? We have put the popular small-block V8's up against each other in this ultimate LT1 vs LS1 guide.
Here, you can click on a particular section within this article, otherwise, continue scrolling as we take a look at these awesome powerplants.
---
Introduction
Two of General Motors' most popular small-block V8's going up against each other can surely make for some challenging decisions, and potentially some heated debates from both sides.
Since you've found your way here, we're guessing that you've already checked out our LS1 vs. LS2 article and decided that the LS1 could well suit your needs.
There's no question that the LS1 has secured its place in the history books, but why not consider the LT1 too?
With the constant rise in popularity of the LS series also brings the ever-increasing price tag. However, LT's can often still be sourced far more reasonably, particularly in the US markets.
In this guide, we'll be comparing the Gen II LT1, which was produced during the 1992-97 model years. We also take a look at how the modern-day LS fares against the Gen V LT1 later in our guide.
It may be an old video, but it's certainly a classic. Get some early inspiration with this ridiculous twin-turbo LS1 in an R34 Skyline! If you want to build something similar, you can check out our LS1 turbo kit guide.
Needless to say, if you've got your hands on the 2013-onwards LT1, then the decision should be pretty clean-cut here – this would be a whole different ball game!
We've created this guide to explain the differences between these two GM legends and see which small-block V8 ticks the most boxes for your needs as we put them up against each other.
---
GM's Small-Block History
General Motors haven't stopped fulfilling automotive enthusiasts dreams since they first launched their first Chevrolet small-block V8 into an unsuspecting market way back in 1955, which featured in the Corvette and Bel Air.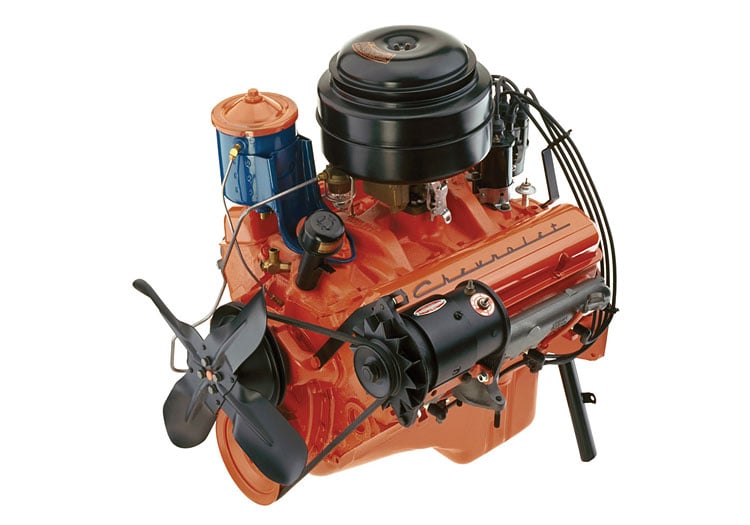 This infamous small-block became known as the "Mighty Mouse", and GM continued to improve it over the years to delighted car enthusiasts. Capable of throwing out some incredible horsepower figures for its size, it understandably gained huge popularity in the drag racing and tuning scenes.
LT1 History
The first ever LT-1 branded engine was produced between the model years 1970 and 1972. However, it was the first ever Gen II Chevy small-block to hit the market that really caught the attention of enthusiasts, as the LT1 made its debut inside the bay of the new Chevrolet Corvette in 1992.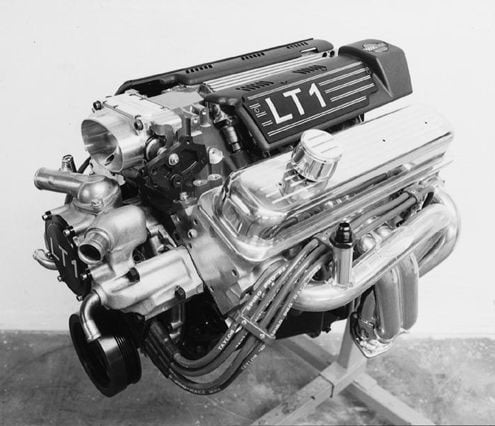 This Gen II LT1, named in tribute to the original LT-1, was a significant improvement over its older brother.
With features such as its revolutionary 'reverse cooling' mechanism, which kept the heads cooler to allow for greater power, a higher compression ratio, and significantly improved spark. This, in turn, allowed for higher and more consistent cylinder temperatures.
Several variations of the LT1 engine subsequently followed, all of which consisted of a cast iron block. Corvettes and Camaro's were given aluminum heads with all other models using cast iron.
One thing that made Corvette blocks superior was their use of four-bolt main bearing caps, while other LT1's on the market had just two-bolt main caps. This provided them with far more appeal in the marketplace.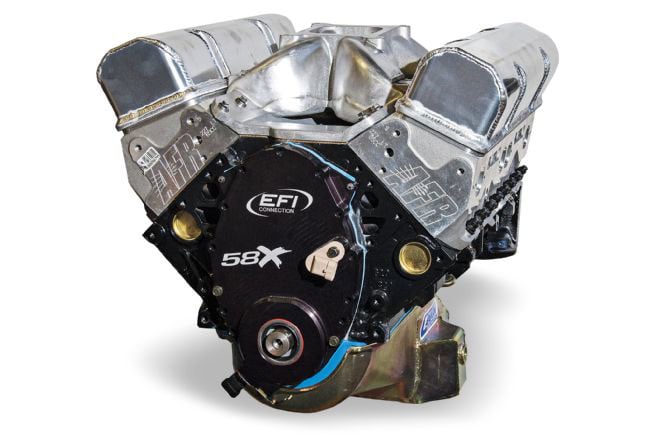 If you're seeking power, you'll definitely want to invest in the four-bolt Corvette variation.
As soon as the LT1 hit the market, GM had several ideas when it came to improving their cast-iron small-block, and they immediately set to work on its predecessor – the LS1.
---
LS1 History
With the LT1 enjoying its popularity, GM was hard at work behind the scenes on a brand new blueprint, their intentions were clearly to create something which would change the face of automotive history forever.
As the winter of 1993 arrived, GM had already begun working on the cast iron Gen III engines that would later be found in GM trucks.
However, it was the all-aluminum LS1 that was raising eyebrows, and in 1995 GM had finally produced the engine which would officially be unveiled to the world in 1997.
As well as being incredibly lightweight, the LS1 ticked just about every box going. For such a compact powerplant, its breathing efficiency was a game changer which allowed it to produce insane amounts of power within a small and efficient package.
Needless to say, it immediately took the tuning world by storm and the LS-frenzy had arrived.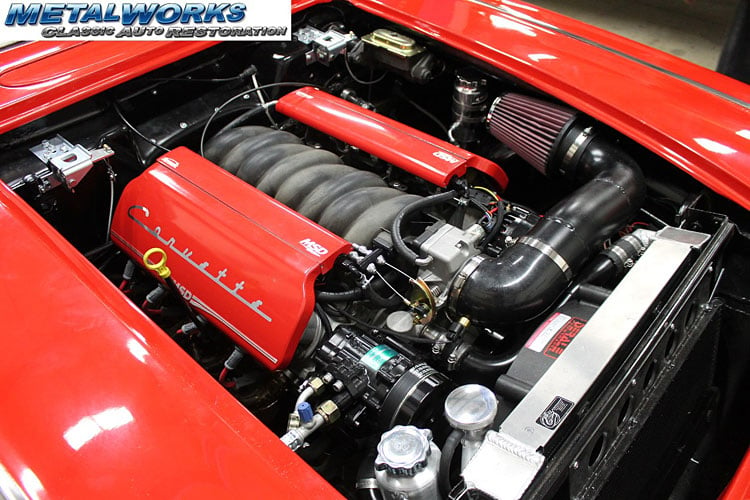 The LS1 was not only completely redesigned from the ground up, but it was also now significantly lighter thanks to its all-aluminum features, it also gained higher compression, better cooling and pushed out even more power.
Power Figures
The highest power figures achieved from the LT1 were around 300hp in the later models, along with 340 ft/lb torque. With the earliest model LS1 in the C5, GM initially provided 345hp and 350ft/lb torque.
After upgrades to the LS1 post-2000, the capabilities were increased to 350hp and 365ft/lb torque. This was certainly a rather substantial gain over the LT1.
Some of the main benefits of GM choosing the aluminum block, besides its obvious weight advantages allowing for improved performance, were its capabilities of warming up and cooling down far quicker than cast iron.
Planning to push your LS1 to the limits at the track? Check out this awesome swapped E36 in Europe:
Or, how about this crazy Subaru Forester with an LS1 built to be a burnout machine?
Given that the aluminum block is far better at dissipating heat, this allows the engine to achieve higher compression without worrying about overheating which is one of the main factors which allows the LS1 to provide more power straight out of the box.
Cast iron may well be stronger as a material, but don't be fooled into thinking that the all-aluminum LS1 isn't still capable of monster power figures!
With its impressive new features, the notorious LS1 would immediately become a huge hit, combining affordability, reliability, and fantastic performance. From then on, until the present day, it's become one of the most popular engines in just about all forms of motorsport, but mostly in the drifting and drag racing scenes.
---
LT1 vs LS1 - What are the differences?
Let's face the facts, everyone wants to see the power figures put head-to-head, so this is how the two powerplants stack up against each other.
The original 1992 Corvette LT1 left the factory with 300hp (220 kW) and 330ft/lb torque (447Nm), it later reached its peak power when the torque was later increased to 340ft/lb (461Nm).
As for the modern aluminum Corvette LS1, it initially rolled out of the factory with 345hp (257kW) and 350 ft/lb (470Nm) torque, before later being upgraded to 350hp (260 kW) and 365 ft/lb (495Nm) torque.
It doesn't take long to see that there is a clear power advantage in the LS1's favor here, in terms of both torque and horsepower.
With a completely clean-sheet design for the Gen III LS1, there were barely any similarities between the two engines.
The most substantial upgrades for the LS1 were its cylinder block improvements. After years of research and development, this was GM's first effort at a mass-produced aluminum block.
This new lightweight material helped gain huge weight advantages, but also provided substantial heat dissipation which in turn allowed for higher compression, therefore creating more power.
Despite its additional power advantages, at 5.7L (350 cubic inches) in the LT1, it actually has a bigger engine capacity than the 5.665L (345.7 cubic inch) LS1.
LS1's feature a 6-bolt main, with LT1 featuring either 2 or 4-bolt. This refers to the total number of bolts that attach the main bearing caps to the block. Unsurprisingly, the more bolts the better, and this helped give the LS additional strength despite its aluminum construction.
One of the main complaints with LT1 owners is the unfortunately notorious Optispark distributor issues, which is an extremely common and inconvenient problem. We'll discuss that in more detail below.
---
LT1's Optispark Issues
Optispark may well have worked perfectly during the testing procedures at GM's convenient short-term test facilities, but when it came to long-term, real-world testing it wasn't quite so straightforward for the LT1.
Mounted low down on the front of the engine, the Opti was exposed to all of the worst elements you'll encounter on a daily basis. Whether it's salt, mud, water or general road grime, you can count on it to suck it up nicely.
Over time, combined with inadequate ventilation holes, a build-up of these elements would eventually lead to trapped moisture and therefore corrosion, which eventually led to engine misfires and other problems.
Alternatively, should you be unfortunate enough to experience a leak from the radiator hose, this could drench the Opti with coolant due to its inconvenient location.
Being based behind the water pump, service, and maintenance are far more inconvenient than a conventional distributor.
Not only is it inconvenient, but should you decide to go for a new Opti, you're likely to have to fork out a substantial amount and then have to spend time getting to it. Chances are if you're looking to go OEM, the issue will just reoccur eventually.
The most cost-effective solution is to avoid the dealership and opt for superior aftermarket parts, which are readily available on the market.
There are DIY 'quick fixes', but as always with difficult-to-reach places, we highly advise splashing the cash a little to ensure that the job is done properly, and you don't have to frequently correct the same issue.
There's no question that this was the major design flaw on the LT1 which could have been easily avoided. Thankfully, with the LS1, they upgraded this system to coil packs to avoid these issues entirely and the dreaded Optispark was never seen again.
---
LT1 vs LS1 - Power Upgrades
When it comes to upgrades, you're probably going to be able to guess which engine takes the win here.
With a huge range of aftermarket support as well as popularity and interchangeable parts between the various engines of the LS series, the LS1 certainly has the upper hand.
Many LT1 owners have achieved around 400hp with upgrades, but it will undoubtedly be easier and cheaper with the LS1, and you'll also have the convenience of a far more available selection.
Despite GM ceasing production of both the LS and LT engines, there is undoubtedly going to be continued support for the LS1 and its interchangeable spares for far longer than the LT1 going forward.
Mods are likely to be cheaper at the moment due to them being less sought-after, but as time goes on we expect that the availability is likely to reduce drastically, which is far from ideal if you drive the car frequently and need replacement parts.
If you do already have an LT1 and you're wondering which parts are going to provide the most benefit, we highly recommend taking a look at headers, a cam, intake, gears, and a tune. This will most likely be able to give you the upper hand against a near-stock LS1.
If you're feeling brave, (or desperate), then there's always NOS. However, we'd strongly reconsider taking a look at the supporting mods required if you are tempted to approach that route.
Upgrade Costs
With the LS1, getting to 400hp is likely to be far easier and cheaper. After fitting the popular interchangeable LS6 intake, add headers, breathing mods such as a free-flowing exhaust and intake, and a cam and you're most likely going to be hitting the 400-range.
Everything you need to know about getting the most out of your LS1 is explained in this informative video:
Should you wish to carry out further upgrades to your LS1, there's a huge variety of aftermarket support that is conveniently obtained. It's always worth checking the interchangeable parts first to see if you can grab a bargain!
In summary, if you can grab a cheap LT and some bargain upgrades, you could end up having the opportunity to build yourself a great engine at a bargain price that is likely to compete with an LS performance-wise.
However, you could also be stuck searching for required parts for quite some time and eventually have to fork out above-average through desperation. This is likely to get worse over time.
With the LS, upgrade prices are likely to be higher, but the convenience of them would most likely make them far easier to obtain. You'd also need to source far fewer parts to achieve substantial power figures.
Either way, we always strongly advise checking the health of an engine before throwing money at it with power upgrades. An unhealthy engine is likely to cause you far more heartache further down the line. Given their age, the chances are either engine would've seen a few canyon runs in their lifetime!
If you're feeling brave, there's always the forced induction route. In this video, AndysAutoSportTV shows you how to install a supercharger to your LT1 engine:
---
Which cars left the factory with LT1/LS1 engines?
LT1
LT1's came in a wider variety of cars, and you'll certainly be able to pick some of these up for a bargain price.
Don't forget that some LT1's will provide just 260hp (mainly the Buick and Cadillac variations), so you'll ideally want to be on the lookout for a Chevrolet or Pontiac variants for the highest possible power output.
1992-1996 Chevrolet Corvette C4
1993-1997 Chevrolet Camaro Z28, B4C, and SS
1993-1997 Pontiac Firebird Formula and Trans Am
1994-1996 Buick Roadmaster
1994-1996 Chevrolet Caprice
1994-1996 Chevrolet Caprice Police Package
1994-1996 Chevrolet Impala SS
1994-1996 Chevrolet Caprice Wagon
1994-1996 Buick Roadmaster Wagon
1994-1996 Cadillac Fleetwood
LS1
These LS1 engines were produced between the 1997 and '04 model years in the United States, and into '05 on the international market.
If you're looking to pick up an LS1, they can be found in the following cars:
Chevrolet Corvette C5
Chevrolet Camaro SS / Z28
Pontiac Firebird
Pontiac GTO
Holden Statesman
Holden Monaro
---
LS Series vs LS1 – The Modern Day
As you're most likely aware, assuming that you're a V8 enthusiast, you've undoubtedly heard about the new Gen V small-block, conveniently (once again) named the LT1!
As sad as it is that the arrival of this brand-new masterpiece has killed off the entire LS series, we have to admit that this entirely new clean-sheet design from GM is an insanely exciting prospect for the future.
With 450hp on tap straight from the factory, the variable valve timed 6.2L beast features direct fuel injection and it's 11.5:1 compression once again makes it an incredible feat of modern engineering.
Despite the exciting possibilities for the future, we believe that the LS-series is still the better go-to option. The LS has the advantage of not only having huge aftermarket support but with parts also being readily available and extremely widespread. It's the tried and tested method, which works insanely well.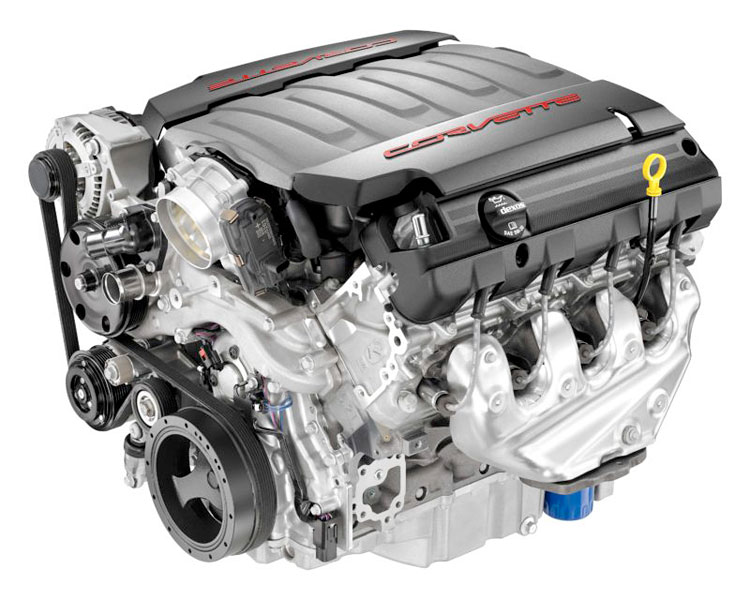 You'd have to be both brave and have extremely heavy pockets if you were willing to build a highly-tuned Gen V LT1 at the current moment in time.
From what has been gathered so far, the potential power goals are similar, and with the Gen V having some fuel system concerns, it is likely to be some time until it manages to fully compete with the huge LS market.
Interested to know more about the Gen V LT1? GM Powertrain engineer John Rydzewski gives the low-down in this video:
Expect to see the LT1 making a name for itself in the very near future as tuning companies test the limits of what this exciting new prospect has to offer.
Who knows, maybe one day we'll even end up doing a comparison guide for the Gen V LT1 once a competitor arises!
---
LT1 or LS1?
With the original LT-1 engine, the Gen II LT1 which we've reviewed here, and the latest Gen V LT1, it's easy to see why researching this subject isn't the easiest online - you can thank GM for that!
For its time, the LT1 changed the game and its reverse-cooling mechanism which allowed the coolant to reach the cylinder heads first was a huge achievement in its time. Given its age, we have a lot of respect for the fact it is even still a consideration for many enthusiasts in the present day.
As we put the Gen II LT1 up against its younger brother, the LS1, there is a clear winner this time around.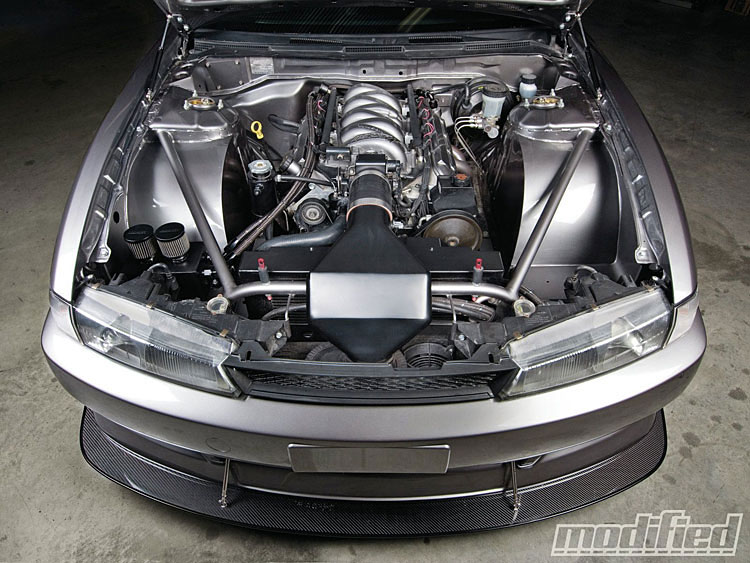 Given that the LS1 was the LT1's well-refined predecessor, this result will come as no real surprise since GM had the opportunity to resolve the major issues, such as the Optispark, before launching its revolutionary clean-sheet Gen III LS1 onto the market.
From there, it took the automotive world by storm and birthed what could quite possibly be the most well-known series of V8 engines in the modern world today.
Some will most likely say that this has been an unfair comparison, however, we still maintain that the LT1 is an excellent engine, and if we had one already fitted we certainly wouldn't advise forking out for an LS1 engine swap.
You're most likely to see far more benefits getting the most out of your current LT1 setup with the amount of money you'll be spending, and you'll have something a little different.
However, if you've seen an LT1 and an LS1 for sale and you're not sure which one to fit in your drift car or project car, we'd be opting for the LS1 every time.
---
Conclusion
The LS1 has comfortably stood the test of time, and although the LS2 is going to be an even better option, it's likely to be an even bigger expense.
And if money is no object, you can go hog wild and grab the latest ZZ632 crate engine.
With its lightweight block, excellent cooling ability, breathability, reliability, and affordability, the LS1 really is a fantastic base for your next project car.
Not only was the LS an epic out-of-the-box package, but its interchangeability with other engines was something that certainly offered owners various additional benefits. This is what makes it more popular than any other V8 swap.
Aftermarket LS parts continue to be produced on a far larger scale, which in turn makes them far easier to source.
With that being said, the LS1 certainly isn't the best engine out there today, and since the LS1 has since been superseded, we'd highly recommend taking a look at our LS1 vs. LS2 comparison guide for a much fairer face-off, where the LS1 certainly has its work cut out!
---
Thank you for reading our LT1 vs LS1 comparison guide
We hope that we've helped you make the difficult decisions when it comes to choosing which V8 is going to be right for your needs.
The LS1 was the clear winner this time around, but how do you think it fares in our LS1 vs LS2 head-to-head battle? We highly recommend you check out our article, especially if you may be able to source an LS2 within your budget!
If you enjoyed this article then please share it with the buttons at the side and bottom of your screen. Find this information useful? Please post a link to it on your cars owners club. We really appreciate your support.
Decided that a GM V8 may not be the route for you? Why not consider joining the JDM gang? We have a guide comparing two of the very best choices in our 1JZ vs 2JZ guide!
---
Additional LT1/LS1 Content
We've spent some time enjoying LT1 and LS1 videos whilst researching for our article and we've provided you with some of our favorite videos:
Watch this turbocharged LT1 go up against a supercharged LS1, featuring an unwelcome guest!
You've just got to check out the sound of this LT1 383 stroker!
LT1's proving they're useful for some crazy swaps!
LS1 into an S2000? Check it out!
Are you interested to see how the new LT1 Camaro lights up the rear tires? We've got you covered.
Let's be real, no guide of this kind will be complete without an LS-swapped RX7.
Where better to end than with a 700 hp S13 letting rip in the Hoonigan burnyard?
If you are interested in V8's you might want to check out our article on GM's big block Vortec 8100.
Photography credits
Drifted would like to extend thanks to the following sources for use of their images: