Ultimate Honda S2000 Mods Guide
Are you looking to upgrade your Honda S2000? Say no more. In this guide, we're checking out the ultimate mods for Honda's epic RWD roadster.
---
Introduction
The years between the 90s and early 2000s were undeniably the pinnacle of Japanese automotive engineering – the Japanese couldn't miss even if they wanted to.
One of the most notable cars to ever come out of Japan was the Honda S2000 – arguably one of The Best Japanese Sports Cars of All Time.
While the motoring public might know Honda for their reliable front-wheel-drive econoboxes and their sportier derivatives in the Civic Type R and Integra Type R, in reality, Honda started by producing two-door sports roadsters in the classic Honda S360 and S500 – two roadsters that would eventually serve as the inspiration for the Honda S2000.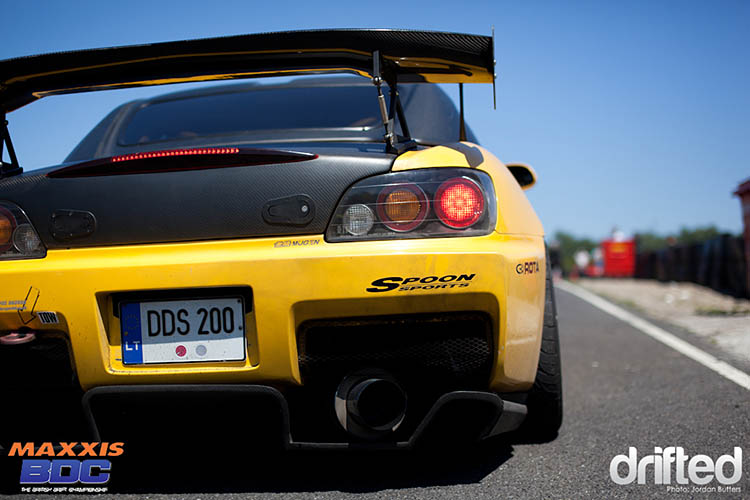 After nearly thirty years since their last production "S" car, Honda would eventually unveil their SSM (Sports Study Model) Concept at the 1995 Tokyo Auto Show. Just a short few years after its Tokyo Auto Show debut, Honda's highly anticipated spots roadster would be launched in April of 1999 in AP1 guise – the Honda S2000 was born.
Since 1999 was still technically the 90s and early 2000s, Honda, expectedly, still couldn't miss when it came to producing jawdropping JDM sports cars.
What Honda really didn't want to miss, though, was the opportunity to show the world that they are the small displacement inline-four-cylinder maestros, and they did that in the S2000.
The Honda S2000 AP1 featured the all-new F20C 2.0-liter inline-four-cylinder engine with Honda's patented variable valve timing technology – VTEC. The result? A whopping 240-horsepower at 8300 RPM from a 2.0-liter naturally aspirated engine – that's 120-horsepower per liter. Absurd.
Even crazier is the fact that 8300 RPM isn't even the F20C's fuel cut redline as the S2000's F20C powerplant will continue to sing to an ear-piercing 9000 RPM – truly astonishing stuff from a small displacement four-cylinder Honda engine.
Honda would later release an updated version of the S2000 called the AP2. Mandatory updates to aesthetics aside, the most notable changes would be the now stroked 2.2-liter F22C engine that sacrificed the screaming 9000 RPM redline for more torque at lower RPMs
Throughout its lifetime and up until today, the S2000 continues to be a popular JDM project car for track days, time attacks, auto-cross, and drifting. The S2000's lightweight rear-wheel-drive platform gives it very precise handling and reliability synonymous with Honda engineering.
Whatever your goals are for your Honda S2000, we have compiled the best upgrades and mods that will bring out the legendary Honda roadster's full potential.
---
Best S2000 Coilovers
To this day, the Honda S2000 continues to be a very competitive chassis in just about any motorsport event.
In stock form, the S2000 already boasts fun and competitive handling characteristics. However, swapping out its stock suspenders should immediately yield a sharper and more direct handling feel.
As one of the most legendary roadsters ever made, the S2000 deserves nothing less than a reliable set of Coilevers from only the most reputable brands. These Coilovers should help you dial in the exact suspension settings that you want from the S2000.
Whether you want to take your S2000 to the track or simply want a lower ride height for an aggressive-looking stance, these Coilover options should provide a ton of adjustability settings to suit you and your preferences.
Drifted S2000 Coilover Choice
KW V3 Coilovers for Honda S2000
Manufacturer: KW
Levels of Damping Adjustment: 14
Construction Type:Construction Type: Monotube
Spring Rate Front: Progressive Spring (listed as 515lb/inch)
Spring Rate Rear: Progressive Spring (listed as 515lb/inch)
Fitment: Honda S2000 AP1 & AP2
Value for money:
Purchase Link: KW V3 Coilovers for Honda S2000
The KW Variant 3 S2000 Coilover is one of the best (and most expensive) Coilover kits that you can buy for both the AP1 and AP2 S2000.
Rarely will you ever find a great balance between top-notch track performance and ride comfort in a single package. Usually, you're going to have to sacrifice one for the other depending on your ride priorities.
However, the KW Variant 3 Coilovers for the S2000 should have no problems providing you with both the time-shattering performance you need on track and the ride comfort for the cruise home.
The KW Variant 3 for the S2000 can get a bit pricey, so if you're looking for a more affordable yet still competitive Coilover option for your S2000, check out our Honda S2000 Coilover Guide where we have outlined a ton of Coilover options for the S2000.
---
Best Honda S2000 Lowering Springs
For track duty, you're going to want to opt for a Coilover Kit since you can dial in an almost infinite number of adjustability combinations for your ride height and damping needs on track.
On the other hand, if you're simply looking to improve the look and stance of your S2000, then swapping out the stock springs to Lowering Springs is probably your best bet.
Lowering springs are just that – they are shorter springs that reduce the overall ride height of your car (in this case, the S2000) The reduced ride height generally improves cornering behavior significantly by reducing overall body roll.
Since only the springs are swapped out, changing to lowering springs shouldn't affect ride quality too much since you're probably still going to keep the stock shock absorbers anyway.
With that said, lowering springs are the easiest and most cost-effective way of improving your S2000's looks and handling.
Drifted S2000 Lowering Springs Winner
TEIN S.Tech Honda S2000 Lowering Springs
Manufacturer: TEIN
Fitment: 1999-2009 Honda S2000 (AP1 & AP2)
Front Height Reduction: 1.5 inches
Rear Height Reduction: 1.5 inches
Spring Rate Front: 5.3kg/mm
Spring Rate Rear: 6.5kg/mm
Value for money:
The TEIN S.Tech Lowering Springs is widely regarded as one of the best Lowering Springs for the Honda S2000.
Compared to TEIN's High.Tech kit, the TEIN S.Tech Lowering Springs provides a more significant drop of up to 1.5-inches for both the front and rear, which should immediately make the S2000 feel sharper and more agile.
The improved handling is probably just a desirable side-effect for most enthusiasts, though, since most owners are probably after the more aggressive stance anyway.
These Lowering Springs are designed to be used with OEM or OEM replacement shocks as well, so you should have no problems popping these into your S2000 and calling it a day.
---
Best Honda S2000 Seats
The S2000's competitive chassis, suspension, and engine make it a driver's car through and through. It is one of those cars that will egg you to brake later and take the next corner even faster than you did the last time.
While the Honda S2000's stock seats are already drop-dead gorgeous and comfortable, on more spirited drives, they will not be able to provide you with the support that you need to keep your booty from sliding over left to right inside the cabin.
The stock S2000 seats are not bad by any means. However, the moment you start swapping out the stock S2000 springs for lowering springs or Coilovers, your S2000's newfound cornering prowess will have you wanting more bolstering support from your seat.
For that, you're going to want an aftermarket racing seat.
Aftermarket seats do not only look cool, but they also generally weigh less and provide much more lateral support than the stock S2000 seats.
While there are a ton of options in terms of aftermarket seats that feature an incline function, the S2000's limited cabin space will still be a limiting factor to keep in mind when shopping for aftermarket seats.
You might also want to consider opting for FIA-approved seats if you plan on joining FIA-sanctioned racing events in the future.
With that out of the way, here's our pick for the best aftermarket seats for the Honda S2000.
Drifted S2000 Racing Seats Winner
You can't go wrong with the Sparco Sprint Bucket seats for the S2000 – these are the best-selling Sparco seats in Europe for a good reason.
Coming in at just $400, the Sparco Sprint Bucket Seats offer great value for money. Its tubular steel construction weighs just 8.74kg – much lighter than the stock S2000 seats.
The Sparco Sprint also allows for a 6-point harness for added protection when you're out on track. Oh, and the Sparco Sprint is FIA approved as well.
There are three color choices for the Sparco Sprint – Black, Red, and Blue. Whichever color you end up with, the Sparco Sprint Bucket Seat is an awesome bang-for-the-buck aftermarket seat for the S2000 that you can lean on. Literally!
---
Best Honda S2000 Intake
The S2000's F20C/F22C already boasts one of the highest horsepower numbers for a naturally aspirated engine ever created. The sound it makes when VTEC kicks in (yo) is truly breathtaking and is something that not a lot of four-cylinder cars, even those released in 2022, can match.
Intake upgrades are a popular cost-effective mod that can help your car breathe better. For non-turbocharged engines such as F20C/F22C found in the S2000, intake upgrades usually don't amount to any additional horsepower, even though the stock airbox might seem restrictive.
However, don't write off intake mods for the S2000 just yet.
A well-designed Cold Air Intake or CAI might not improve outright power numbers significantly but they can make your car a tad lighter (thanks to the removal of the bulky and heavy stock airbox) and produce an exhilarating intake noise that adds to the mechanical symphony that the F20C/F22C plays at high RPM.
The improved intake noise might not be as audible as in other cars such as sedans and coupes, but not in the S2000 – the S2000 is a drop-top roadster! With a CAI, you'll have front-row seats to the F20C/F22C orchestra while you're driving around town or your favorite back roads.
The improved air filter design that comes with aftermarket CAI kits also filters air more efficiently compared to the stock airbox, so that's a plus.
No engine mod is complete without an aftermarket Cold Air Intake mod. Trust us. A CAI is probably one of the first upgrades you're going to want to do to any car and the S2000 is no exception.
Drifted S2000 Cold Air Intake Winner
K&N FIPK Cold Air Intake System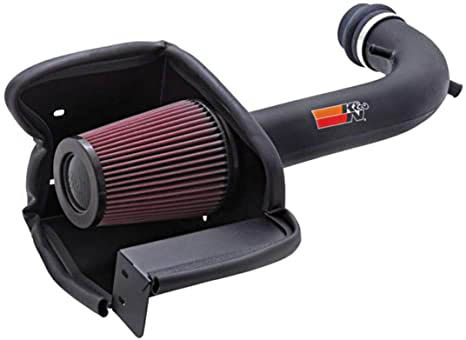 Most aftermarket Cold Air Intake kits opt to reach down into the engine bay where colder air potentially resides. However, these designs run the risk of sucking in water in unexpected situations, such as in a sudden downpour.
K&N completely avoids this risk and opted to keep the air filter within the engine bay. A carefully crafted heat shield complete with a special coating ensures the F20C/F22C inhales only the coldest air coming into the engine bay.
The K&N FIPK Cold Air Intake System is a highly regarded CAI kit among S2000 owners, and it's not hard to see why. The K&N FIPK Cold Air Intake System comes in at a very competitive price, promises one of the highest power gains in a CAI kit for the S2000, and produces an exotic intake noise. What more could you ask for?
---
Best Honda S2000 Supercharger
Purists who swear by the VTEC gods will immediately cry foul when they find out that you've added forced induction to an S2000's legendary F20C/F22C.
Unfortunately, there's only so much you can do to add power to an already highly-strung inline-four-cylinder engine like the F20C/F22C. 120-horsepower per liter in a naturally aspirated engine is already an absurd number to think about – you're going to need Arnold's muscles to massage even a bit more power to the screaming inline-four engine.
In stock trim, the S2000's high-revving 2.0/2.2-liter engine should have enough power to keep things fun and exciting while driving on your favorite back roads. However, if you plan on taking the S2000 to more serious track days, you're going to start to feel the need for more straight-line power sooner than later.
On a technical track with a ton of flat-out corners such as Thunderhill, the S2000's stock power levels should feel fine as long as you're able to carry speed through the turns. On tracks with long straights following a hairpin, such as at the Circuit of the Americas, you're going to be left wanting more power down the main straight.
Adding a Supercharger kit to your S2000 is the fastest and most cost-effective way of adding outright power to the F20C/F22C.
Compared to a turbocharger, superchargers deliver power more linearly – power comes in consistently without lag. On the S2000, a supercharger will simply accentuate the stock power curve of the F20C/F22C, improving outright power while keeping the power delivery smooth and linear.
Drifted S2000 Supercharger Kit Winner
Science of Speed Stage 2 S2000 Supercharger Kit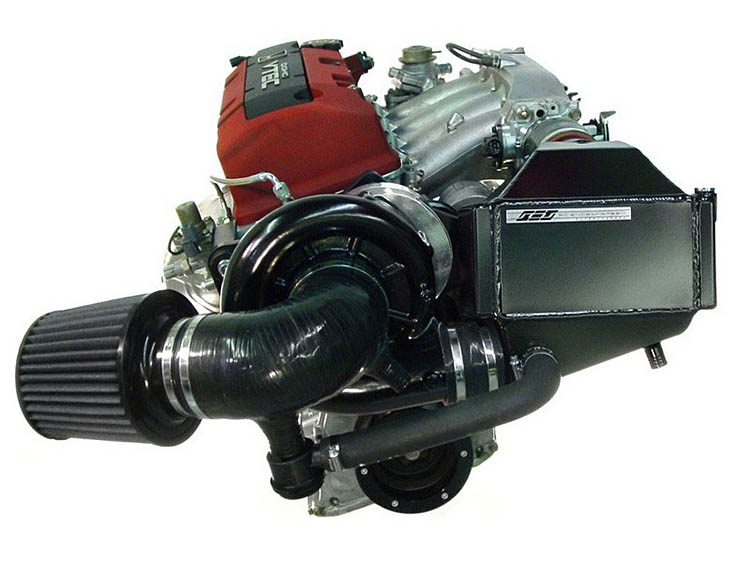 Thanks to the overwhelming aftermarket support for the S2000, owners will have a couple of awesome supercharger kits to choose from.
Our pick for the S2000 is the Science of Speed Stage 2 S2000 Supercharger Kit – the most popular and sought-after supercharger kit around S2000 circles.
Science of Speed's supercharger kit for the S2000 is capable of up to 500-horsepower with supporting mods – that is an impressive power figure to have in a relatively tiny 2.0/2.2-liter four-cylinder engine.
The kit comes with everything you need to get it up and running in the S2000 – the SOS Supercharger, Engine management systems, high-capacity fuel injectors, mounting adapters, and a high-capacity fuel pressure regulator.
The build quality for the Science of Speed Stage 2 S2000 Supercharger Kit is undoubtedly top-notch. However, it's the company's aftermarket and customer support that makes it a truly world-class product.
The unbeatable build quality, awesome customer service, and reliability make the SOS Stage 2 S2000 Supercharger Kit our pick for the best supercharger kit for the Honda S2000.
---
Best Honda S2000 Turbo Kit
On a chassis that was built with having a balanced and predictable handling characteristic in mind, adding power through the use of a supercharger might be the better route for the S2000.
A supercharger kit will give the S2000 the power boost it needs but in a smoother and more manageable power curve that will help keep the S-chassis' handling predictable.
However, if you're keen on squeezing out the maximum amount of horsepower from the F20C/F22C, there's really only one option – turbocharging.
These days, the question isn't really about how much power a turbocharger can make, but how much the engine in question can take.
If you scour the S2000 forums for answers, most owners will report that their F20C/F22C makes up to 400 wheel-horsepower safely on 93 octane gas. Any more than that, and the S2000 will need a methanol injection to run additional power reliably.
Turbo kits are a popular upgrade for the S2000 since the F20C/F22C already have forged internals (pistons and connecting rods) as stock – which is rather impressive for a sporty roadster built in the late 90s.
If you're keen on increasing the outright power of your S2000's F20C/F22C, here's our pick for the best turbocharger kit for the S2000.
Drifted Turbocharger Kit Winner
Full Blown Stage 2 S2000 Turbo Kit
The Full Blown Stage 2 S2000 Turbo Kit is our pick for the best turbocharger kit for the Honda S2000. Here's why:
This turbocharger system is one of the more popular turbocharger kits for the S2000, and it's not difficult to see why honestly – the Full Blown Stage 2 S2000 Turbo Kit features solid build quality and a full bolt-on installation. Full Blown also offers a couple of other turbine options for this kit if you have other brand and model preferences in mind.
Full Blown's Stage 2 S2000 Turbo Kit is highly configurable with two ECU options, four injector options, the option to add a boost controller, and a ceramic coating option.
You can't go wrong with Full Blown's Stage 2 S2000 Turbo Kit. The flexible turbine and supporting mods options give you the flexibility you need to build the Ultimate Turbocharged S2000.
---
Best Honda S2000 Exhaust
No mods list is complete without the most popular mod in the car world – the exhaust upgrade.
A vehicle's stock exhaust system plays an important role in keeping cars within the emissions and noise regulations that a country requires. Because of this, the stock exhaust system in just about every production car is generally restrictive and not to mention quiet.
For the S2000, swapping out the stock exhaust for a free-flowing exhaust system can help the F20C/F22C breathe even better, which can lead to a significant power improvement when coupled with a good tune.
An exhaust upgrade is especially important when you start adding a supercharger or turbo kit to your S2000. The faster the F20C/F22C can expel the additional air being force-fed by a supercharger/turbo kit, the more power your S2000 will end up with.
However, the additional power is not always the allure of the humble exhaust upgrade – we all know it's always going to be about the sound!
In terms of sound reproduction, not all exhaust systems are created equally. Depending on the type of material used to manufacture a specific aftermarket exhaust system, your S2000 could end up sounding tinny and unpleasant. So, it's important that you pick and choose an exhaust upgrade that not only adds power but fits your sound preferences as well.
Drifted S2000 Exhaust Winner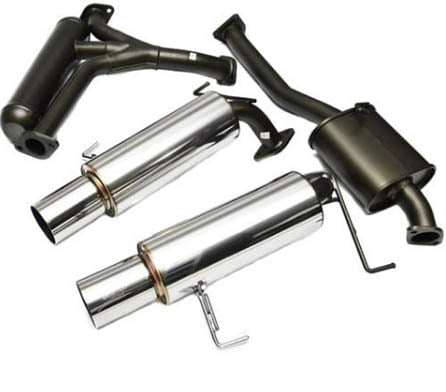 Manufacturer: HKS
Fitment: Honda S2000 (AP1 & AP2)
Internal Pipe Diameter: 60mm (2.4") (75mm on single exit)
Tailpipe Configuration: 96mm (3.7") dual tips
Primary Exhaust System Material: Stainless Steel
Value for money:
HKS has been around since the 1970s and is undoubtedly a house name in the JDM tuning scene by now.
With a rich history and race-proven track record that few other companies can match, HKS brings their Hi-Power line to the S2000 in the HKS Hi-Power S2000 Exhaust.
According to HKS, the Hi-Power line was inspired by race-derived products that have seen extensive use in endurance and GT racing in Japan. The HKS Hi-Power Exhaust improves overall airflow and increases top-end power due to a less restrictive design.
Let's be real here, though, we know you're more interested in the type of sound the HKS Hi-Power makes, so here's a quick video clip of the HKS Hi-Power Exhaust on the Honda S2000 in action.
At lower speeds, the HKS Hi-Power delivers a deep burble that quickly turns into an angry growl at higher RPMS – a sound that definitely will turn heads wherever you go.
Thanks to its awesome build quality, reasonable price point, and utterly delicious sound, the HKS Hi-Power Exhaust gets our pick for the best exhaust for the Honda S2000.
---
Conclusion
We have zero doubts that the Honda S2000 will be going down as one of the best roadsters to ever come out of the Land of the Rising Sun. Honda's build quality and racing heritage can be seen, heard, and felt in how the S2000 rides and drives through your favorite back roads or race track.
The performance potential of the S2000 platform as a whole is so high that a few simple mods are all it takes to unveil the full potential of this legendary roadster.
We hope that through our top mod picks for the Honda S2000. With this guide, you can be rest assured that you'll be able to find the best off-the-shelf products and upgrades to build the ultimate Honda S2000.
Are you looking for alternatives to the products we have featured here today? Feel free to browse our standalone mod guides for the Honda S2000. In these, we feature a selection of coilovers, lowering springs, seats, intakes, superchargers, turbo kits, and exhausts so you can choose the perfect product for your needs.
So, there we have it! We hope that we've covered everything you could want to know about modding your Honda S2000 in this guide.
Thank you for reading our Honda S2000 Mods Guide.
If you enjoyed this article, please share it with the buttons at the bottom of your screen. If you've found this information useful, then please take a moment to share it with other Honda, drifting, and roadster enthusiasts. We appreciate your support.
---
Photography credits
We thank the following entities for the use of their photography in this article: