Ultimate S2000 Intake Guide
We list and review the most popular Honda S2000 intakes on the market to help you choose which one is best for your needs. This is the ultimate S2000 intake guide.
---
In a hurry? Here is our S2000 intake summary
| Budget Choice | Drifted Choice | Premium Choice |
| --- | --- | --- |
| | | |
| Injen Honda S2000 Intake | K&N FIPK Honda S2000 Intake | GruppeM Carbon Fiber Honda S2000 Intake |
| 🔥🔥🔥🔥 | 🔥🔥🔥🔥🔥 | 🔥🔥🔥🔥 |
| Buy Now | Buy Now | Buy Now |
It's not hard to see why the Honda S2000 has stolen the hearts of so many, combining stunning looks with a raw two-seater driving feel and a 9,000rpm redline. The Mazda MX5 was popular, and when Honda released their 50th Anniversary gift, it unleashed a similar car with an added dose of steroids.
There's no doubt that the S2K has a decent amount of power considering its weight and high-revving engine, but what if we told you that it has more to offer in terms of power, throttle response, and sound?
Since we've already covered coilovers, exhausts, turbochargers, and superchargers in our previous guides, we'd hope you've got a little more of an idea of what route you'd like to go down with unleashing what this legendary roadster has to offer.
If you've already fitted a turbocharger or a supercharger, or plan to go down that route eventually, it's worth considering that these kits are no longer going to be suitable, so don't go forking out for an intake just to sell it in a few months.
For those of you that are happy with your naturally-aspirated VTEC power, we've gone through the most popular options on the market to find the perfect choice to suit your needs, whatever they may be.
We've also given each intake a Drifted score from one to five, five stars being the best.
---
Honda S2000 intake selection
Now that you know what you're looking for, let's take a look at our Honda S2000 intake selection!
Our comment: Injen use a common design for the air intake, which routes itself in the lower part of the bumper to get the fresh, cold air as far away from the engine as possible.
Not the prettiest, but offers an identical experience to some of the more expensive alternatives. Owners have reported small gains throughout the entire rev range and improved throttle response. Offers a deep growl with the foot planted and can also be heard slightly during traditional driving.
This does come with two small negatives. Firstly, you'll need to do some small cutting to the lower plastics for it to fit, and secondly, due to its location, there have been some reports of it sucking up water and causing hydrolocking. Many owners will argue that they drove their car through a deep puddle rather than a typical scenario to cause this.
We wouldn't be worried about the hydrolocking rumors, if you are, you can search for preventive measures, there's plenty online. This is certainly a great setup for the money which gets the freshest air possible into your engine. A fantastic choice at a great price.
Manufacturer description: "This Cold Air Intake is a high-tech, fine-tuned oxygen delivery system. The aerospace-grade T-6061 aluminum tubing is CNC mandrel bent and the TIG welded brackets are perfectly positioned for a balanced fit inside your exact year, make and model. In addition, everything from the composite flanges to the urethane air filter is meticulously tested and tuned on Injen's in-house Dynojet."
"Its unique rubber vibra-mounts, stainless steel clamps, and silicone hoses ensure a secure, shift-free installation. Best of all, this intake is backed by Injen Technology's limited lifetime warranty."
---
Our comment: K&N's FIPK kit takes a different approach, which has earned them the popular vote in the S2K community. Instead of going down and potentially having hydrolock issues, K&N have kept things simple by keeping their kit within the bay.
Sheltered off away from the hot air under the hood with a special heat shield and protective coating, this is extremely effective in blocking out the unwanted heat whilst sucking in the much-needed cold air that enters.
This is one of the highest regarded kits, especially for the price, among owners. As well as being a bargain, it also has the highest power claims and provides an awesome sound.
Manufacturer description: "The K&N FIPK air intake system replaces the restrictive factory air filter and air intake housing in some Honda S2000 models. K&N air intakes are designed to dramatically reduce intake restriction as they smooth and straighten air flow. This allows your S2000's engine to inhale a larger amount of air than the factory air filter assembly."
"More air means more usable power and acceleration throughout the engine's RPM range. The FIPK comes with a K&N high-flow air filter and a heat shield that installs into the previous air box space. Air is directed through an aerodynamically engineered intake tube into the engine's throttle body for a guaranteed power gain."
---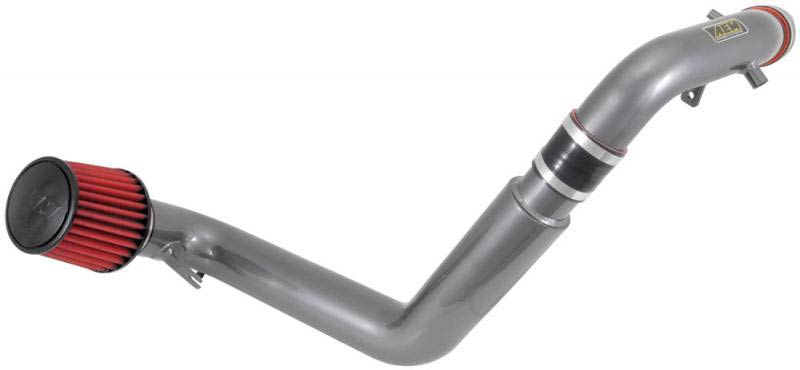 Our comment: AEM's V2 dual chamber system is the second most popular offering on the market behind the K&N. With a similar design to the Injen, this again travels downwards behind the front bumper to make the most of the cold air flow. This, again, ignites the hydrolocking rumors.
If you live in a particularly wet region, perhaps the K&N will be a safer bet to be sure, but many owners have run these for thousands of miles in any weather with no issues at all. Again, if it is a concern, you can make some small modifications to restrict the potential problems. Like the Injen, this also requires some cutting to the lower plastics.
Some owners have reported impressive power gains and a unique deep growl which some owners think is the best sound out there. This is a well-made kit at a reasonable price which ticks all the right boxes for us, we wouldn't hesitate to run it.
Manufacturer description: "The AEM Dual Chamber Air Intake System is engineered to maximize horsepower and torque gains for specific Honda S2000 models by utilizing a patented dual chamber design. The restrictive factory air filter and air intake housing are replaced with this AEM dual chamber air intake system."
"Air enters the system through an oversized AEM Dryflow synthetic washable air filter for outstanding air flow, filtration and performance. The sound your engine makes when accelerating is also modified to a fuller, more aggressive resonance allowing you to hear and feel the horsepower upgrade."
---
Our comment: aFe Power are the most recent entrants to the S2000 intake market and they bring a simple yet effectively designed kit which is most similar to K&N's FIPK. We personally think that this could arguably be better looking than the K&N, but it comes at a higher price, too.
We've only heard good things about this system and aFe claim some impressive gains. With a similar sound to OEM when cruising, there's then a deep growl which kicks in around 4K RPM which then roars its way to the redline.
This should undoubtedly be a consideration for those of you that are looking for a clean and tidy intake and don't mind spending a little extra money.
Manufacturer description: "This system uses a large 360 degree high flow Pro DRY S air filter for maximum flow, filtration and convenience."
"The Pro DRY S air filter requires no oils and cleans with simple soap and water. Also included is a wrinkle black rotomolded intake tube designed to increase airflow for maximum torque."
---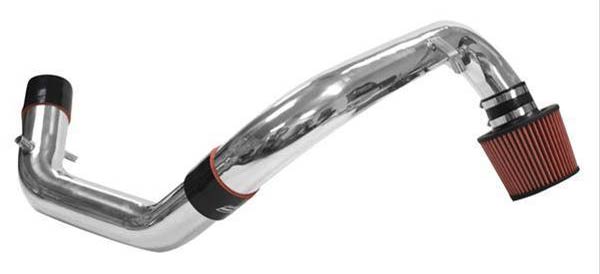 Our comment: DC Sports are most commonly known for their exhaust components, but they've also entered the intake game with the best budget choice on our list.
It may well be a great price, but it's not one of the most common choices out there. It's a similar design to the Injen and AEM kits, but for the little extra money, we would personally choose to go with those.
Expect this to require the same cutting and have the same hydrolocking fears as the Injen/AEM kits. For those of you looking for a budget kit, this could well tick the right boxes for you.
Manufacturer description: "DC Sports Air Intake Systems provides improved breathability for your engines needs. Each kit comes with an air filter that requires no oil, therefore no chance in contaminating the mass air flow sensor which can result in power loss and higher fuel consumption."
---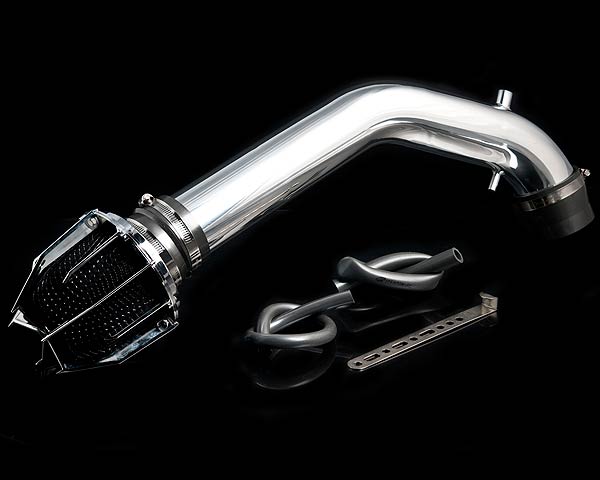 Our comment: There's no doubt that the Weapon-R intake is the cheapest on our list, but it, unfortunately, hasn't earned itself the best reputation, with owners reporting that's made of cheap materials with a questionable filter.
Expect a slight improvement to throttle response and an improved noise, but we would personally be opting for the DC Sports or saving a little more cash. It most often is a case of you really do get what you pay for, even with the simpler products.
Manufacturer description: "Weapon-R Dragon Intake Systems are one of the mostly highly rated intake systems in the world. Used in many countries in many different forms of racing. Also recently rated "Best Overall Performer", outperforming Cold Air & Short Ram Intake systems, in the 2003 Tuner Performance Reports, Intake system Battle."
"Dragon Intake Systems are matched with the World Famous Dragon Filter, which provides maximum airflow with the protection of high quality dense Poly Urethane Foam. Many studies have shown Flow rates of up to 80% more Air and Better Dirt Filtration with Foam Filter than the conventional cotton filter."
---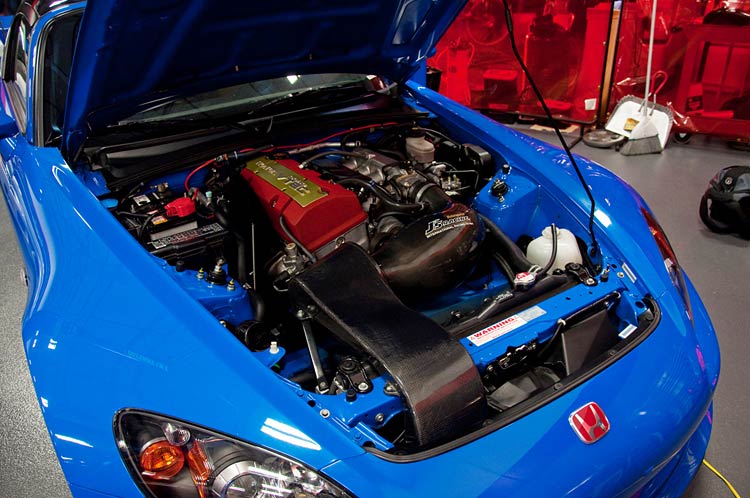 Our comment: We go from the cheapest to the most expensive so far, with our mention of 'you get what you pay for', J's Racing brings an impressive premium setup to the market.
There's no question that this looks stunning under the hood, and the lightweight carbon construction weighs far less than some of the other options. The cleverly designed stomach of the system provides improved response and we love the tactic they've used to get the cold air.
As with any enclosed system, you're not going to hear much improvement when it comes to sound, so if it's noises you're looking for then you may want to look elsewhere. As far as quality, design, and looks go, this is a perfect choice.
Manufacturer description: "Js Racing Tsuchinoko Intake System is the ultimate air intake system for the S2000. It aids in the flow of cooler fresh air from the front bumper area and increases the throttle response by making full use of the air reservoir structure. The intake duct is installed at the lower part of the front bumper which allows fresh air to go through the high-efficient air filter & box. The system can provide much colder and dense air to the engine than a stock intake system."
---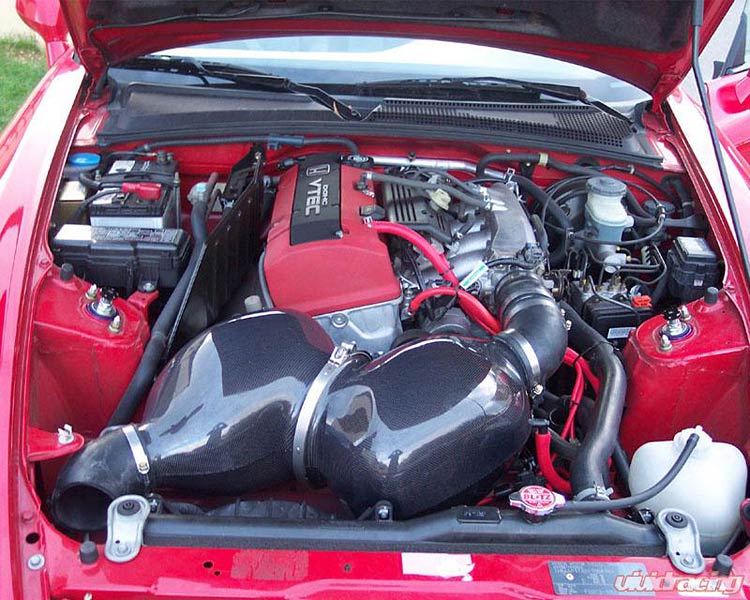 Our comment: If you thought the J's racing kit was expensive, think again! GruppeM bring their hand with another stunning carbon fiber design. For those of you where money is no issue, it may well be a tempting alternative for the ultimate engine bay bling.
As this is again an enclosed filter system, it sounds pretty much the same as OEM and will provide you with some small power gains and improved throttle response. It'll undoubtedly look great when you pop the hood though.
It's a great kit, and the typical awesome quality that we've come to expect fom GruppeM. With that being said, unless you've got too much money to know what to do with, we'd prefer to opt for one of the cheaper kits which offer improved sound, and put the additional money towards another upgrade.
Manufacturer description: "The GruppeM RAM Cold Air Intake (CAI) is GruppeM's top-of-the-line high-performance intake system. The intake features a racing K&N cone filter, which permits maximum air flow while retaining proper filtering capabilities. The filter housing is designed to provide optimal channeling of fresh cold air into the extremely efficient modified K&N racing cone filter."
---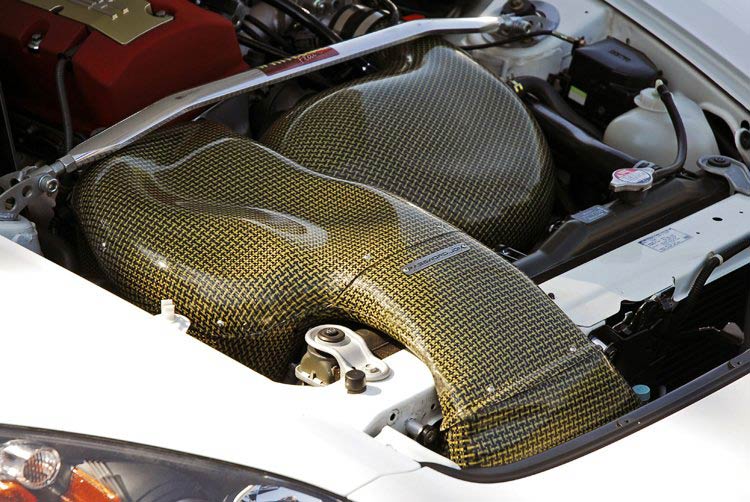 Our comment: It almost seems cheap in comparison to the GruppeM above, but this stunning kevlar system, which we think is the best looking one in our guide, certainly still comes at a price.
There's no doubt that there's a lot of happy owners with this kit, however it has had more fitment issues than any others in our guide. Some people have managed to spend some time adjusting it and eventually managed to make it just fit, but they've then reported someone else slamming their hood to be left with destroyed kevlar. FAR from ideal!
Fitment issues aside, it's fantastic quality and certainly looks the part under the hood. If you're looking for something a little different, the kevlar certainly stands out.
Manufacturer description: "Introducing the PWJDM S2K Dry Carbon/Kevlar PowerChamber/ColdAirChamber/RamAir Intake system. Us fellas here at PasswordJDM rolled up our sleeves and went to work for days and months designing this thing, and now, its just about perfect."
"The entire system only weighs 1.8kgs/3.9lbs(stock air box weighs 4.4kg/9.7lbs) making this the lightest and strongest carbon / kevlar intake system on the market. Designed to ram/force feed colder atmospheric air into your engine at all speeds, the PWJDM S2K Dry Carbon/Kevlar PowerChamber/ColdAirChamber/RamAir Intake system has it all when it comes to what he/she wants from an intake system."
---
Our winner
There are some great choices out there, but we're siding with the masses this time and opting for the K&N FIPK kit.
It's discreet, simple, fantastic value for money, produces an epic sound and also adds a little bit of power and throttle response. What more could we ask for?!
K&N are one of the legends of the intake game, and they've ticked all the right boxes yet again with this simple, yet effective kit.
Runner-up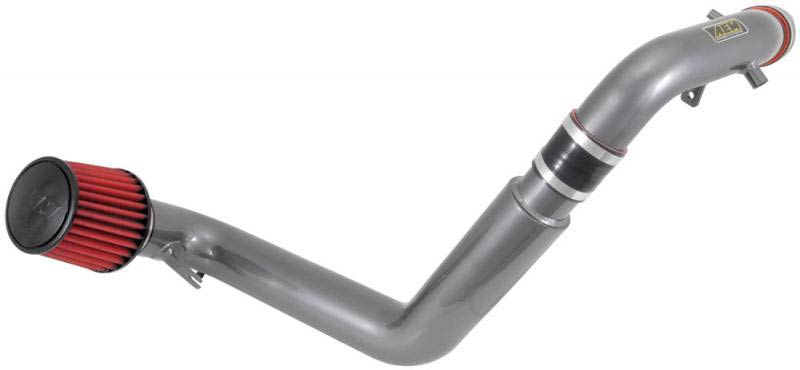 Despite the hydrolocking concerns, which is always a common topic in the S2K community, the AEM V2 is a great choice for those of you that don't mind doing a small amount of cutting to make it fit. Alternatively, if you're looking to spend a little less money, the Injen alternative is impressive value for money.
On the other hand, if money is no object, there are some awesome opportunities up for grabs at the end of our list, these will undoubtedly become a talking point when you pop the hood just about anywhere!
Thank you for reading our Honda S2000 Intake guide
Want to upgrade your seats? Try our S2000 seat guide. You can also check out our comprehensive S2000 mods guide if you want to carry out additional upgrades to your S2K. If you enjoyed this article then please share it with the sharing buttons at the side and the bottom of your screen.
Photography credits
We would like to thank the following sources for use of their photography: