Desert Meihan 2 Event Coverage
Stars, crashes and smoke.. this is Desert Meihan 2! Kris Szczepaniec reports from sizzling Desert Meihan 2 event, Arizona's last drift event in 2018.
Second edition of Desert Meihan at Wild Horse Pass Motorsport Park is already in the books.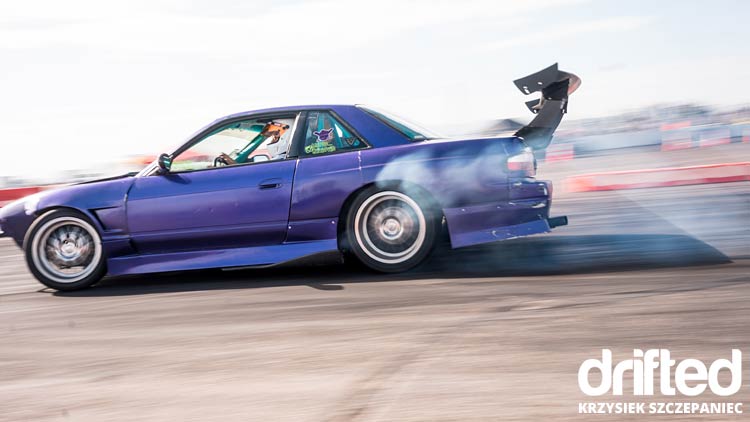 The biggest and the last drifting event in Arizona gathered a group of great drivers, The Track Society is really pushing hard to promote drifting in the desert. The 2 day drift fest brought few pros to the desert.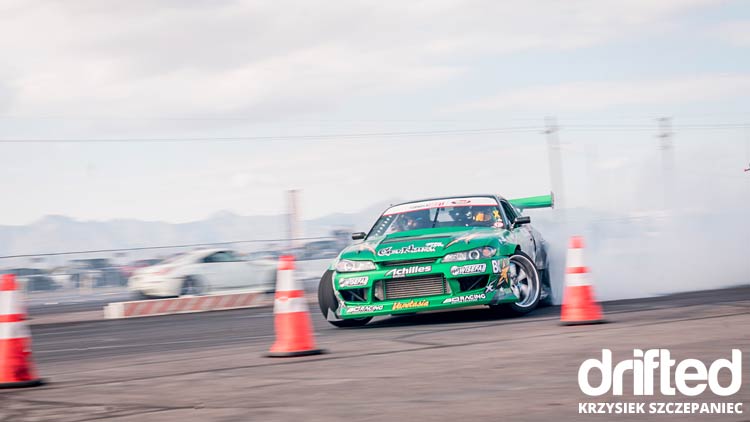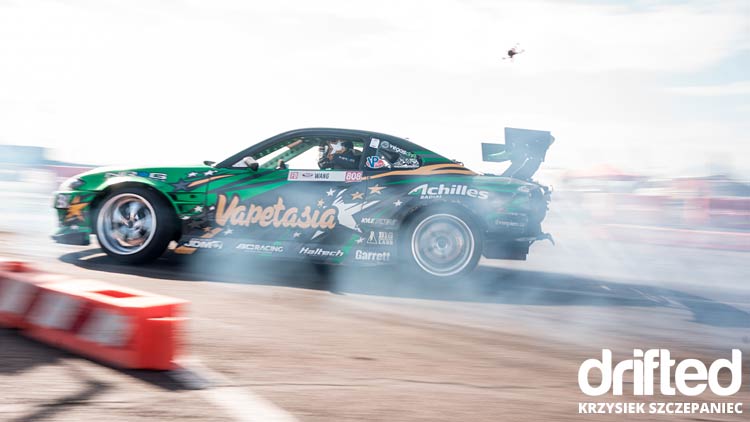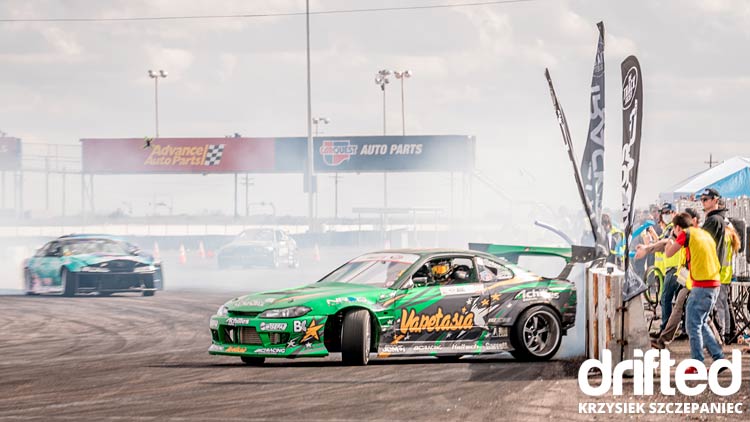 We saw Forest Wang with his Nissan Silvia s15 and mkIV Supra, Soronsen Motorsport team and theirs two LS swapped BMW e46, Team Overstyle from Las Vegas, few drivers from California and bunch of local drivers, lead by Corey Hosford with his well know Nissan 240SX Boss.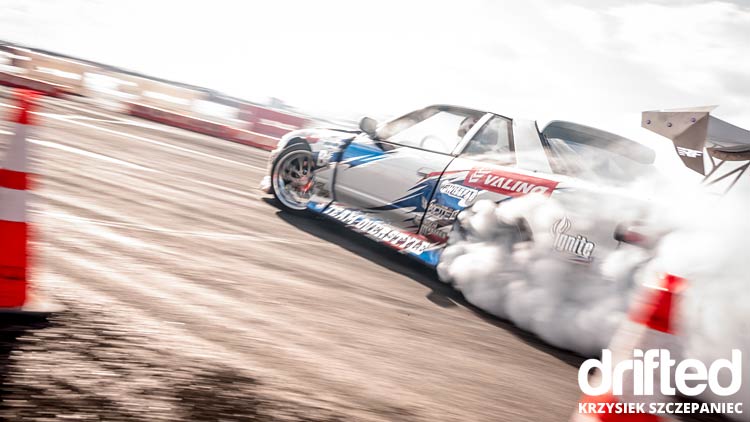 The track is of course an exact copy of the famous Meihan Sportsland from Nara, Japan.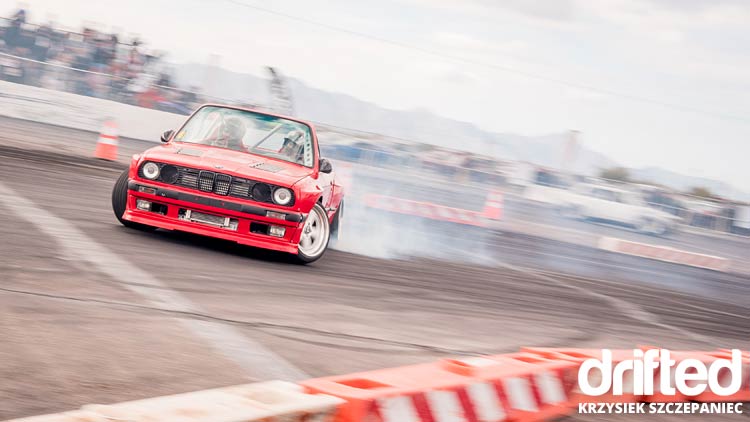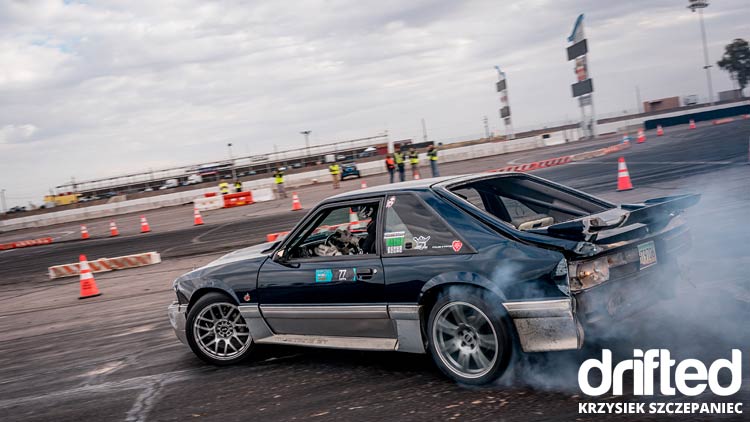 The first day started at 8:30am with the drivers and media meetings. Sleepy morning quickly ended when all beasts woke up with loud revs and drifting started around 10am.
Drivers were divided in 4 groups and they had hot laps until 5pm.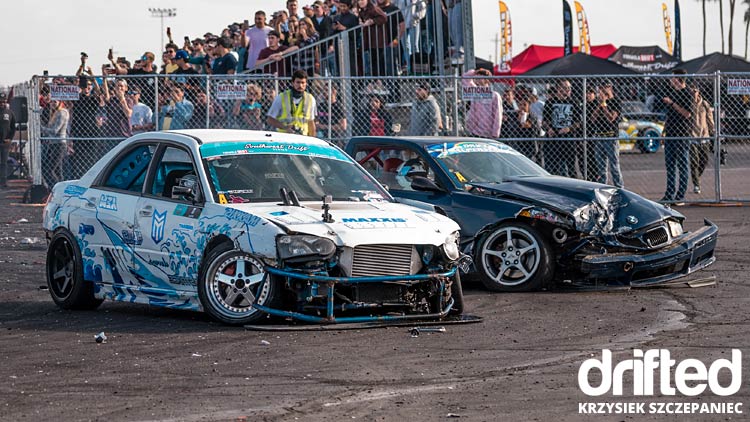 At the end of the day we saw the biggest crash of the event. Chris Soehren in his Scion FRS spun at the wall causing a collision with Branden Sorensen's e46, DJ Lloyd's Subaru Impreza and a famous BMW e36 pickup (Dustin Latimer).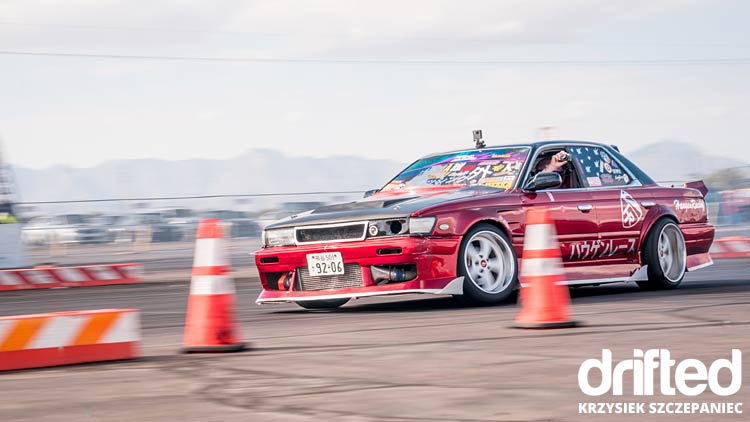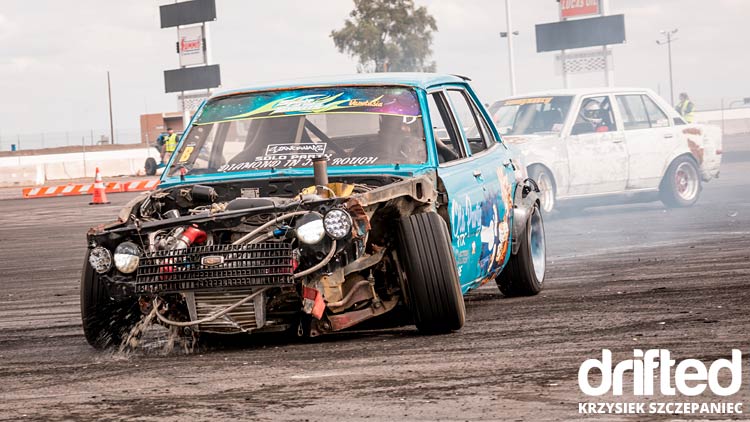 Second day was more mellow but we still had couple of crashes.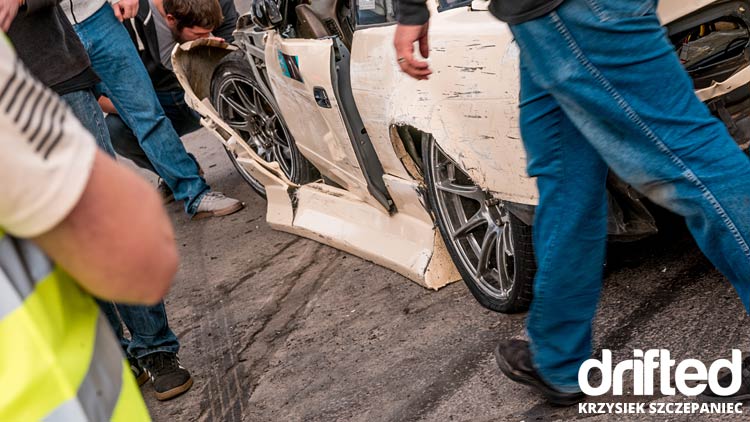 Andrew Schulte's s13 hit the tire wall after his brake booster died and couple of old school Toyotas from California crashed.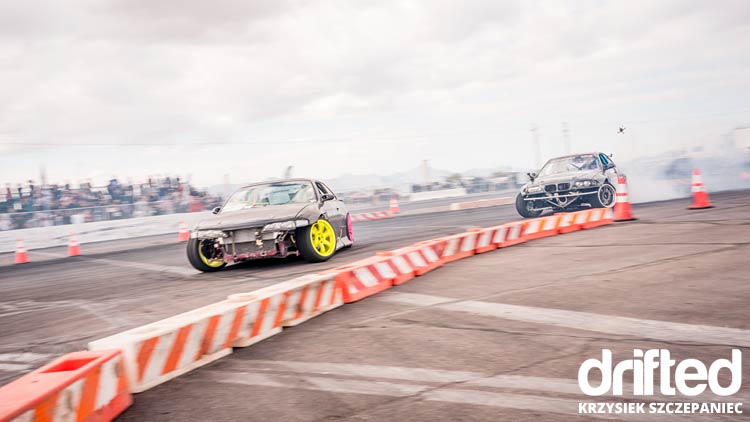 After all it was a solid event, bunch of spectators showed up, bunch of tires were destroyed, everyone had fun. If I had to describe it in one word it would be 'carnage'!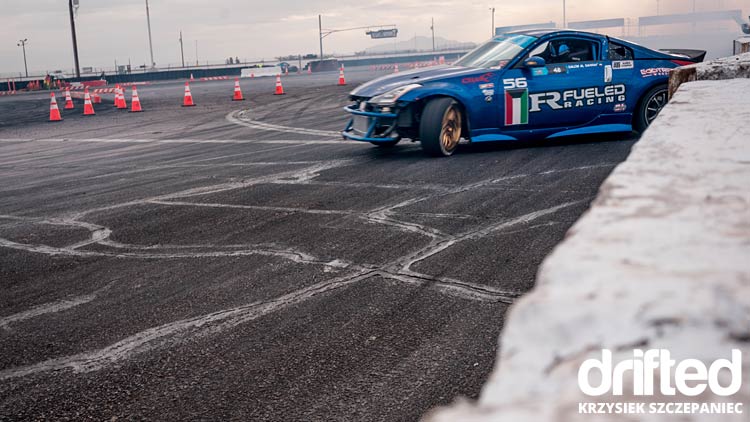 Desert Meihan 3 was already confirmed for next year and it's expected to be even bigger.
Photos and editorial by Kris Szczepaniec.