Top Drifting and Driving Games to Play on Steam
When you can't make your need for high speeds and reckless drifting a reality on the highway, turning to video games can give you every ounce of the exhilaration without a shred of the danger. Whether you're into high-end sports cars or 18-wheeler trucks, competition or combat, there is a game for every drifter and driver in the Steam marketplace. We've curated the best games available for play on Steam. Strap in, gear up, and read on!
Wreckfest
Car collisions have never looked so good or felt so satisfying. With a motto like "Drive hard. Die last," Wreckfest is easily one of our top picks for drifters that like to take their driving to the extreme. Lovers of 2005's FlatOut are bound to love this demolition derby created by the same developers. Take your driving into the modern age with refined graphics and tweaked gameplay that enhances overall user experience.
CarX Drift Racing Online – Power Drift
Enter a world of extreme drifting without consequence. CarX Drift Racing has been dedicated to developing gamescapes for devout drifters. From CarX Police to CarX Halloween, CarX developers keep drifters like you in mind by offering a number of available themed options. Power Drift tops our list because of its stunning graphics, affordable price, and exclusive skins. If you're big on online multiplayer games, CarX Drift Power Drift is a massively multiplayer online game with thousands playing all around the world!
Distance
Drive yourself thousands of years into the future with this radical futuristic game. Distance delivers atmospheric graphics that are slightly reminiscent of Tron. Mixing arcade racing with parkour, your best racing tactics are put the test by including jumping, rotating, and flying through this dark world. Play alone or with friends locally or online. Scale the leaderboards each time you power Distance up and hone your year 3000 driving skills. Connect your VR headset for a fully immersive racing experience. Distance offers integrated support for Oculus Rift CV1 and the HTC Vive.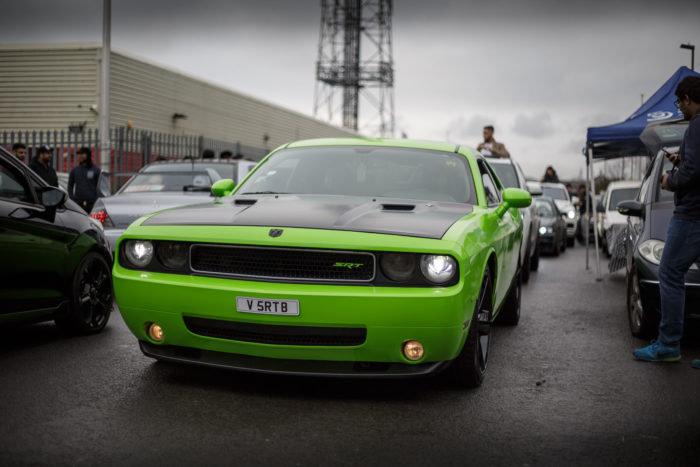 DiRT Rally
Blaze through off-road terrain in style with DiRT Rally. Engineered by Codemasters, this simulation racing game perfectly captures the rapture felt whipping through mountainside dirt roads and tarmac racetracks. Beginners beware, this game is tricky to handle for novices to the genre. With overwhelmingly positive reviews from users within the DiRT community, Rally was an instant hit. Graphically this game is astounding, but nothing stands out more than it's truly authentic feel behind the wheel.
Assetto Corsa
The odds that you'll ever get behind the wheel of a Maserati or Lamborghini are probably pretty slim. The odds that you'll get to recklessly race one around a racetrack aren't even worth considering! Bring your racing dreams to life with Assetto Corso while sitting behind the virtual wheel of your dream car. From a McLaren P1 to an Alfa Romeo Giulia Quadifoglio, Assetto Corsa's car list is one of the best Steam has to offer. The advanced DirectX 11 graphics engine delivers precisely detailed environments and dynamic lighting, making this game an easy choice for the best of the best.
Project CARS 2
Known as the ultimate racing game, Project CARS returns with a second instalment that features more technically advanced racing than ever. Compatible with VR headsets and online multiplayer formats, Project Cars 2 offers the same beautifully authentic racing users loved before, with all-new motorsports, loose terrains, and weather physics in full 12K resolution. Handle your cars like a pro with the improved vehicle handling. Whether you're racing through career more or blazing the competition in multiplayer mode, this game looks and feels like the real deal.
FURIDASHI: Drift Cyber Sport
Rev up your engines and get drifting with FURIDASH: Drift Cyber Sport. This real-time online multiplayer simulator left users in awe of its realistic authenticity. With three available modes, you can race with ghosts, race other players, or practice your drift game. Whether you prefer Japanese, German, Russian, or American cars, there is a drift vehicle in FURIDASH for all devotees. Take control of your drift by adjusting suspension, tuning the engine, rotating the wheels, and customizing your car's parts. To take realism just a step further, developers included 12 real-life tracks that exist all around the world!