Honda S2000 Supercharger Guide
We review the most popular Honda S2000 supercharger kits available on the market today. This is the ultimate S2K supercharger guide.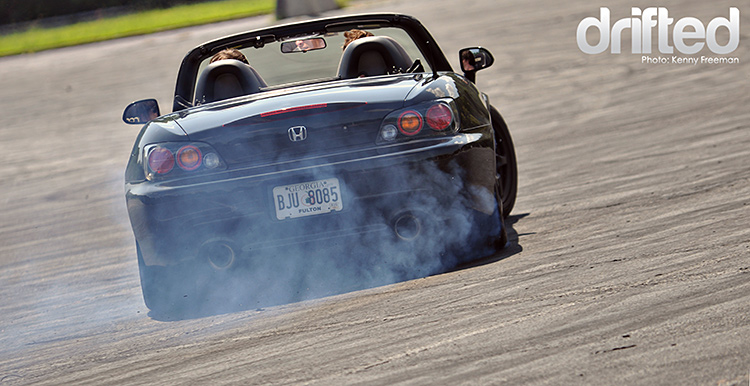 ---
In a hurry? Here is our S2000 Supercharger summary
| Budget Choice | Drifted Choice | Premium Choice |
| --- | --- | --- |
| | | |
| HKS GT Pro Kit S2000 Supercharger | Science of Speed S2000 Supercharger | TTS S2000 Supercharger |
| 🔥🔥🔥🔥 | 🔥🔥🔥🔥🔥 | 🔥🔥🔥🔥🔥 |
| Buy Now | Buy Now | Buy Now |
Honda's legendary two-seater roadster, which was released to mark their 50th anniversary, has certainly stood the test of time. It's sleek, unique styling still looks incredible today and it's an impressive all-around package straight out of the factory.
There's no question that the car was built with performance in mind. With an engine capable of revving to 9,000rpm in the earlier models and hitting 237hp in the older models, Honda did a great job with providing a sufficient amount of power for the road.
Looking an air intake to compliment your supercharger? Our S2000 Intake guide was written just for you.
However, we don't really do 'sufficient' here at Drifted, and we're guessing that you found us because you probably don't either. If you've decided it's time to release the full potential of what your S2000 has to offer, then you've come to the right place!
Forced induction
There's always going to be 'that' debate amongst owners as to which FI option is the better choice.
Whether you're searching for huge power figures or intending to do straight line racing, a turbocharger may well be the better option for your needs.
However, if you're intending to have a usable power-band where you can plant your foot in the twisties without the fear of doing an unexpected 180, then a supercharger is most likely the choice for you.
Superchargers provide a far more consistent power delivery with zero lag, providing a satisfyingly broad and predictable torque curve. If you're looking to stick with the power curve that Honda intended, but with a much-needed kick up the butt, the supercharger is the choice for you.
Please note that we highly recommend further research for any various additional modifications which are required to run these supercharger kits.
Not convinced by a supercharger but still want serious power? Try our S2000 turbo kit guide. Still not sure on the differences between turbochargers and superchargers? Our turbocharger vs supercharger guide was written just for you.
---
Let's take a look at our S2000 supercharger kits
To read more about any of these products simply click on the supercharger name or photo.
Our comment: UK-based TTS might not seem like the obvious choice for the international market, however, this fantastic kit offers exceptional quality and a fantastic driving experience. This has made it extremely popular even in the US and further afield.
Opting for a Rotrex C38 supercharger in their kit, this is undoubtedly one of the best offerings out there. TTS offers fantastic customer service and have rectified any issues that owners have had over the years.
With several offerings such as a sensible daily kit, all the way up to 500bhp and 300ft/lb torque monster offering throughout a variety of selections, TTS certainly has something for everyone!
Manufacturer description: "TTS PERFORMANCE have developed this superb supercharger conversion to give awesome power gains yet better drivability than the standard car. This conversion enables the car to pull hard through its entire power band with no glitches, no fuss, no throttle lag, just seamless power."
"This conversion requires very little maintenance. The front-mounted intercooler optimizes the performance by keeping the intake charge temperature down. This conversion out-performs all other commercially available supercharger conversions on the market*."
"The conversion is available for air-conditioned and non-air-conditioned cars. Left or right-hand drive. Although the F20/22 engine and transmission are extremely durable, it may be necessary to replace the clutch."
Features (SUPERSPORT model):
Rotrex C38-81 Supercharger
Supercharger pulley
Alloy main support bracket
Mounting brackets and bolts
4x idler pulleys with mounts
1560mm DPK 7 rib belt
Lightweight alloy crank 125mm 7PK pulley
TTS auto belt tensioner
TTS custom front mounted intercooler
TTS air filter induction kit
All alloy connecting pipes
All silicon hoses and clamps
Deatsch werks injectors and adapter plugs
Walbro 255 fuel pump
Fitting instructions
---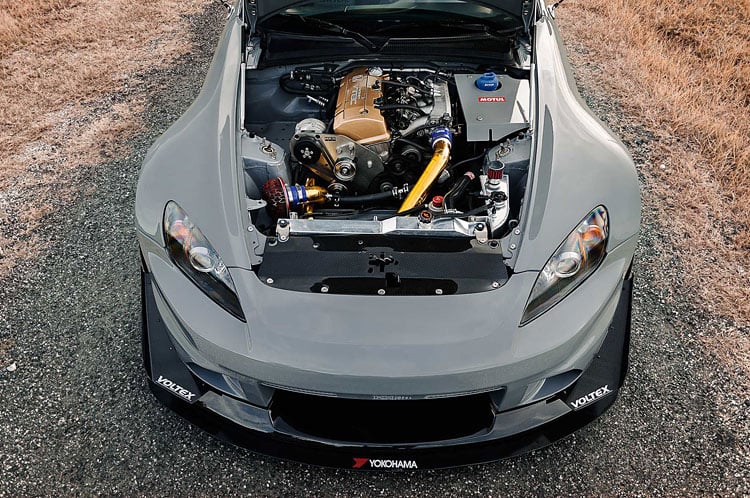 Our comment: Japanese tuning legends HKS step into the game with their highly reputable supercharger. This certainly isn't the craziest kit out there. Hoever, if you're looking for a good-looking, reliable SC that maintains the JDM feel then this is always a great alternative.
With over 300hp being achieved from this kit out of the box, other owners have reliably managed over 400hp with daily driving. Our main issue with this kit is the potential difficulty of sourcing spares from HKS if the issue ever arose.
Manufacturer description: "The HKS Supercharger Pro Kit has been designed to maximize the performance of naturally aspirated engines by adding a HKS supercharger."
"Smooth torque delivery leads to ease of use which makes the HKS GT Supercharger a great match for the engine."
"We would like those who want more power but feel resistance to forced induction to experience this setup which has acceleration feel reminiscent of a tuned NA engine."
Features:
GTS7040 Supercharger Unit capable of 300hp
Traction Fluid Filter, Tank & Cooler
Idler Pulley (x2), Crank Pulley
Supercharger Crank Pulley
Supercharger Unit 120mm Pulley & Belt
Relieve Valve Assembly
Air Filter with Suction Pipe
Intercooler with Piping
All hardware and hosing required for installation
---
Manufacturer: Science Of Speed (SOS)
Fitment: Honda S2000
Value for money:

🔥🔥🔥🔥🔥
Our comment: If you look online, it doesn't take long to see that the SOS kit undoubtedly has the biggest following on our list. Known as 'The King' of S2000 superchargers, this most frequently gets the vote as the best all-round S2000 offering on the market.
With SOS receiving huge praise for both their customer service and quality, their kits which are capable of providing over 500whp tick every box on our list with impressive power figures, reliability and customer service.
SOS opt for the highly-recommended Novi 1200 or 1220 supercharger depending on your power preference. Although the most expensive version of the hugely-popular Stage 2 kit can potentially cost up to $6,400, there's no doubt that it's worth the money.
Manufacturer description: "This system uses a higher boost pulley for a wheel horsepower gain of 140-150 horsepower with 91/93 octane, and over 200+ wheel horsepower gain with race gas or E85."
"The ScienceofSpeed Stage 2 system includes upgraded engine management and fuel system. For the 2000-05 applications, we include the AEM EMS Series 2. For the 2006-2009 applications, we include the K-Tuner Flash (can be upgraded to the K-Tuner Touch for an additional $200.00,"
"The system includes the reliable Novi 1220 supercharger which produces a 140-150 wheel horsepower gain at 9 PSI (a higher capacity supercharger, the Novi 1200 is available as an upgrade, suited for applications over 9 PSI), a complete machined billet aluminum bracket & belt tension system that is mounted with aerospace vibration isolation mounts, a liquid charge intercooler system, and intake system."
Features:
S2000, 2000-05
ScienceofSpeed Supercharger System
AEM Series 2 Engine Management System
ID 1050cc Injectors
Injector Plug and Play Adapters
ScienceofSpeed Injector Fitting Kit
Walbro 255 LPH HP Fuel Pump
S2000, 2006-09
ScienceofSpeed Supercharger System
K-Tuner Flash (can be upgraded to a K-Tuner Touch)
ID 1050cc Injectors
Injector Plug and Play Adapters
ScienceofSpeed Injector Fitting Kit
ScienceofSpeed High Fuel Pressure Regulator
---
Manufacturer: Comptech/CT Engineering
Fitment: Honda S2000
Value for money:

🔥🔥🔥

Purchase link: No longer available due to CT Engineering having ceased trading.
Our comment: This once-popular option is often spoken about in the S2000 supercharging world and was initially designed by Comptech. After business issues, Comptech later split and CT Engineering began selling these highly sought after SC kits.
However, recently, CT Engineering has also ceased trading and we therefore can't give the product a higher than a 3* rating due to potential lack of support should you have any issues or need spares. If this kit pops up cheap used, it may well be a bargain choice as it once had a great reputation.
Manufacturer description: "This CT Engineering (formerly Comptech USA) Supercharger Kit is one of the best power modifications you can make to your performance Honda S2000. This product was designed from the ground up with quality, reliability, and durability in mind, and the installation is simple and completely bolt-on (no extra modifications or engine upgrades are required). "
"Not only that, but CT Engineering Supercharger Kits come complete with a tuning solution, which will ensure that your ECU is tuned perfectly for your new supercharger right out of the box."
---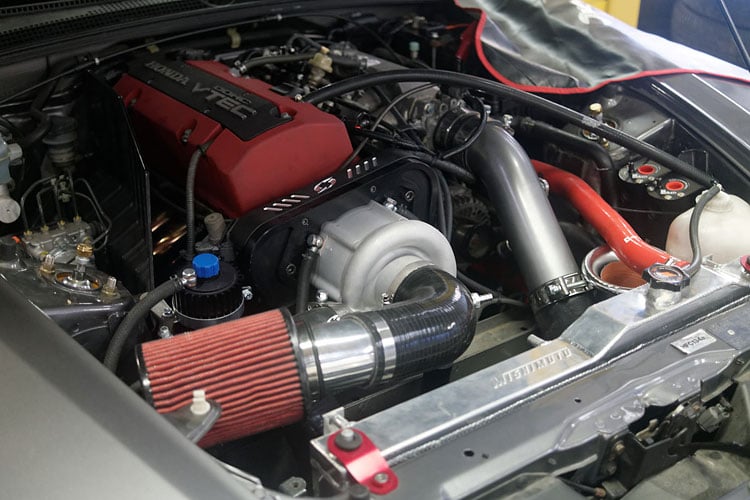 Our comment: When Kraftwerks initially launched their S2000 supercharger kit, it was a popular offering but issues soon started arriving, therefore we recommend steering clear of the older Rotrex C30 kit. Thankfully, Kraftwerks listened to the people and released a brand-new updated package which features the same Rotrex C38 supercharger that's also found in the TTS setup.
Kraftwerks not only improved the supercharger during the update, but also the intercooler, providing more power with an improved design. We feel that the TTS kit still has the edge in their design, alongside numerous people mentioning that they have had missing or wrong parts in their Kraftwerks package. That being said, this is still a fantastic kit which comes highly recommended.
Manufacturer description: "Kraftwerks is pleased to introduce the newly redesigned supercharger system for the 2006-2009 Honda S2000. Centered around the highly efficient Rotrex C38-81 supercharger, the Kraftwerks 2006-2009 Honda S2000 kit produces impressive results throughout the entire power band. And, unlike any other forced induction system, the Kraftwerks supercharger system provides a linear power curve, torque on demand, cooler operating temperatures, and total driveability."
"The 2006-2009 S2000 supercharger system provides instant throttle response and a progressive power curve that increases all the way to redline without the typical 'spiking' or 'surging' associated with turbochargers. This unique, more useable power curve results in reduced cylinder pressures, less strain on engine components, and increased reliability. Rotrex superchargers also operate much cooler when compared to turbochargers and other supercharger systems, which reduces the engine's intake air temperature as well as its risk of detonation."
"Rotrex superchargers are renowned for their compact size, high adiabatic efficiency, low vibration, and quiet operation. Their unique traction drive technology is what makes all of this possible, which, unlike other superchargers, transmits power through frictional forces between its rolling elements. Each Rotrex unit features its own self-contained oiling system that remains independent of the engine. Its dual-action oil pump supplies traction fluid to the supercharger while the supplied cooler ensures proper fluid temperatures at all times."
Features:
Rotrex C38-81 Supercharger w/ 70mm Pulley (11.2 psi)
Grams Performance 1,000cc/min. High Impedance Fuel Injectors w/ Plug-and-Play Connectors
Grams Performance 320lph High Flow Fuel Pump
Front Mount Intercooler (27 x 12 x 3 Inch)
Aluminum Intercooler Piping
Oil Cooler - for supercharger
High-Quality CNC-machined Brackets, Idler Pulley, and Tensioner
High-Quality Fasteners and Hardware
Recirculating Bypass Valve
---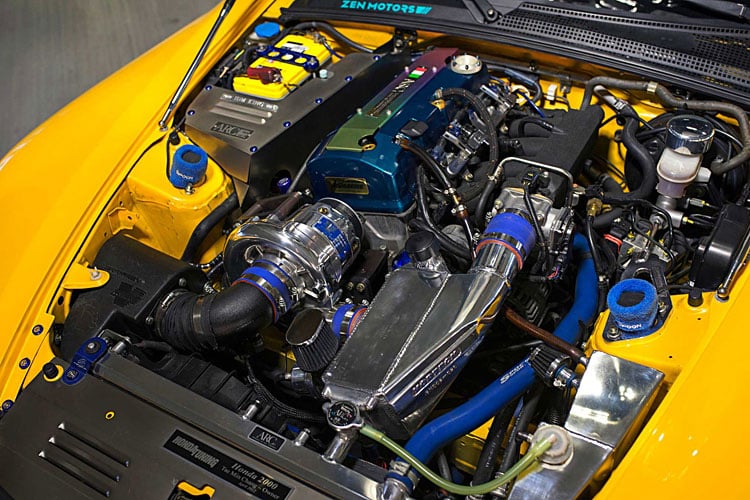 Our comment: We were surprised to see that yet another popular offering appears to have been discontinued, this time the well-known Vortech setup.
Although Vortech typically has a hugely popular reputation in the supercharging scene, it seems as though they may have given up on supercharging the S2000. Given the fact that they no longer support the S2K and combined with mixed reports from various owners, we wouldn't recommend going with the Vortech on this occasion.
Manufacturer description: "This system bolts on 49% horsepower to give your S2000 358 tire shreddin' horsepower. Torque improves from 153 lb./ft. to 214 lb./ft. on the 2.0L and from 162 lb./ft. to 219 lb./ft. on the 2.2L."
"Vortech's gear driven supercharger with SQ technology provides quiet operation and unmatched reliability."
---
Our winner
Our winner is the SpeedofScience (S0S) Stage 2 S2000 Supercharger kit
To pick our winner from this choice of S2000 supercharger kits we looked at a number of criteria; popularity, power levels, upgrade potential and also long-term reliability.
Based on these criteria we have chosen the SpeedofScience (S0S) Stage 2 S2000 Supercharger kit to be our winner.
As an all-rounder, we undoubtedly feel that the SpeedofScience setup was the best option available for your S2K. Despite already being a great kit, the sheer amount of people that have reliably stacked up the miles on their setups over the years, whilst receiving fantastic support from SOS goes a long way.
With lots of upgrade potential, SOS will safely see you achieve over 500whp if your pockets are deep enough!
Our runner-up is undoubtedly the TTS kit. However, we can understand that some people may be put off by the fact that sourcing from the UK may be more challenging than sticking with US-based SOS.
Thank you for reading our S2000 supercharger guide
Forced induction all sorted? Great. Do you need a performance exhaust system? Our S2000 exhaust guide is written just for you. Want to upgrade your seats? Try our S2000 seat guide.
If you enjoyed this article then please share it with the sharing buttons at the side and the bottom of your screen.
Photography credits