Formula DRIFT: 2018 Title Fight
All good things must come to an end, so did Formula DRIFT 2018 season. After 7 exciting events the tour stopped at Irwindale Speedway in sunny California for it's final show, Round 8: Title Fight.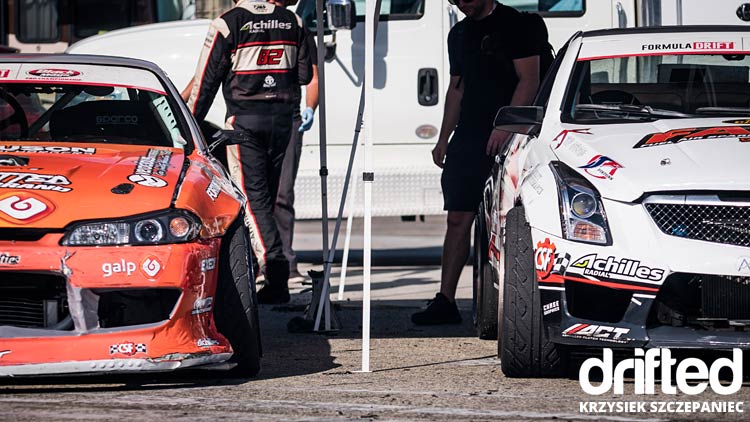 THE BACK-TO-BACK CHAMPION
IRWINDALE, California (October 10, 2018)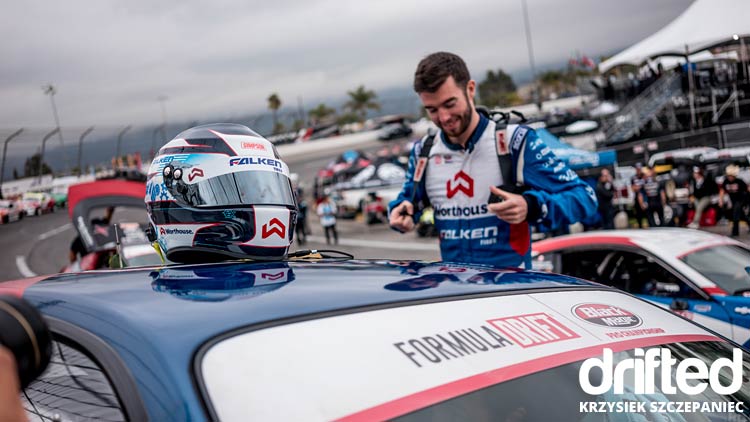 The defending champion James Deane and his Nissan Silvia S15 (Worthouse Drift Team) is in the lead of Pro Championship but Fredric Aasbo in 1000HP Toyota Corolla (Rockstar Energy Drink) is lurking right behind him with mathematical chances to snag the trophy last minute.
FRIDAY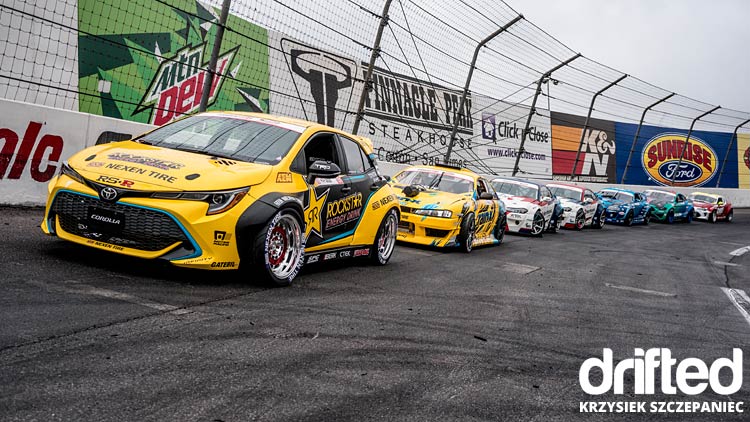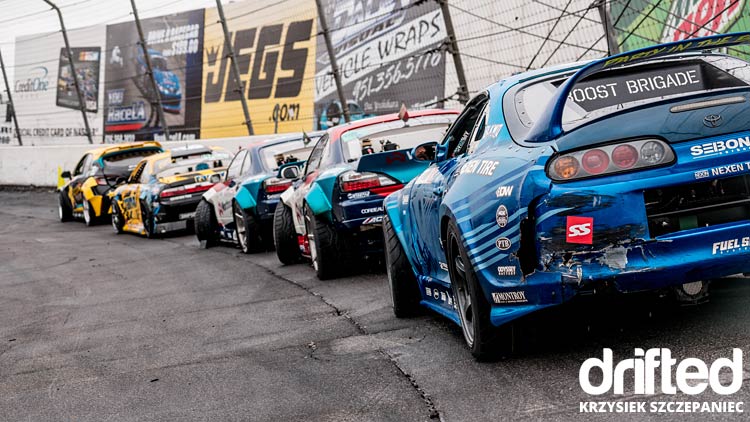 Friday started early with refreshing and sunny morning. Drivers meeting and media briefing went by quick. All drivers were looking good on the track and got their runs with no major issues. Few minutes after noon the qualifying started.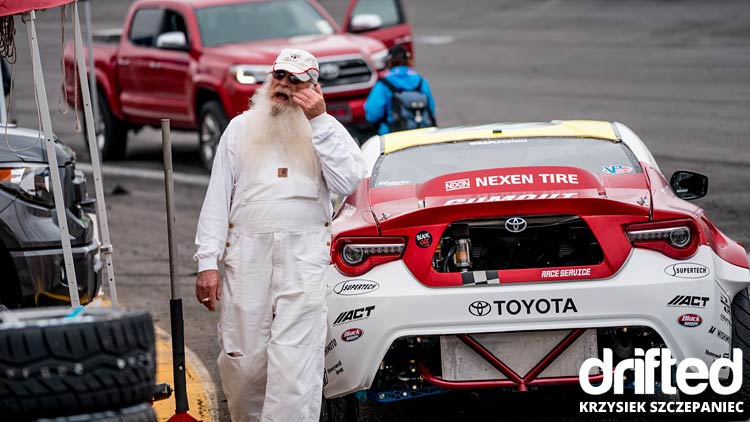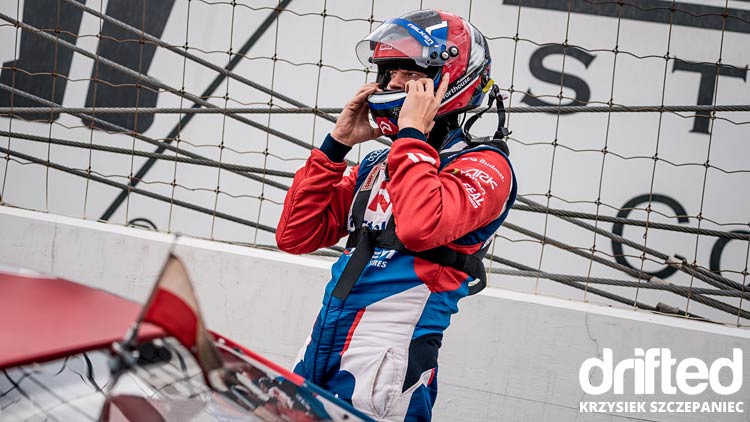 The Dynamic Duo, Deane x Wiecek, ended up at the top with monstrous scores of 99 and 98 points! Aasbo wasn't going to give up just like that as he aimed at the victory. Solid run placed him at 4th position, behind Daijiro Yoshihara (Team DAI).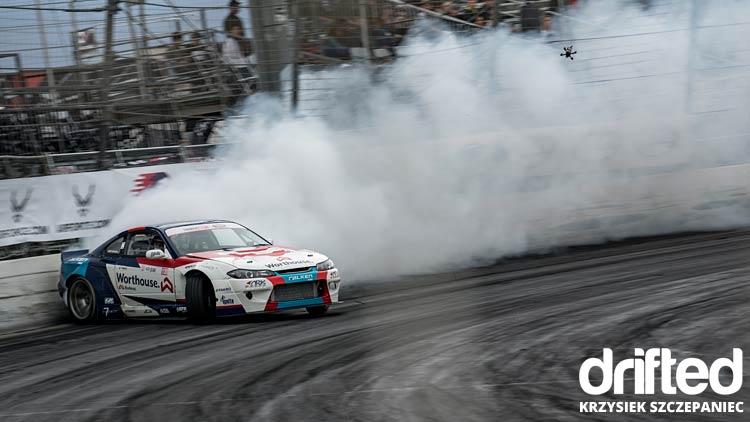 SATURDAY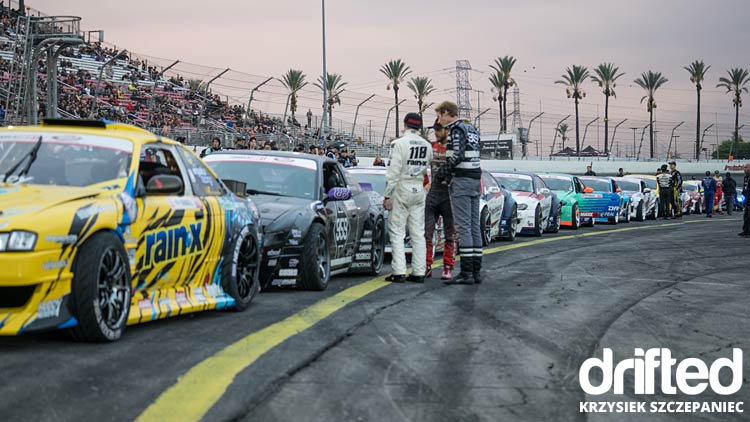 On Saturday we woke up to a rainy morning but the weather forecast was optimistic for the afternoon. Gray skies did not discouraged spectators as they started showing up shortly after 10AM.
The official Pro Practice #2 started just a little after 12PM and it was clear that no one will be lifting their right foot today. You could feel the excitement in the air. Dark clouds were still hanging over our heads, occasionally showering the track and FormulaD fans.
James Deane opened the TOP 32 with his BYE run as he won the qualifiers the day before. He got the crowd warmed up and we all knew this is going to be a big night! The smell of burnt rubber and smoke was hanging over The House of Drift giving us more hope for no rain.
TOP 16 went nuts! Worthouse's "Dynamic Duo" got eliminated right away. James Deane lost to Forrest Wang and Piotrek Wiecek got beaten by Odi Bakchis. That made the whole event even more exciting because Deane losing in 1/16 gave Fredric Aasbo a chance to win the Pro Championship. All he had to do was win every battle tonight. And he started well by beating his teammate Jhonnattan Castro who was having a great day so far.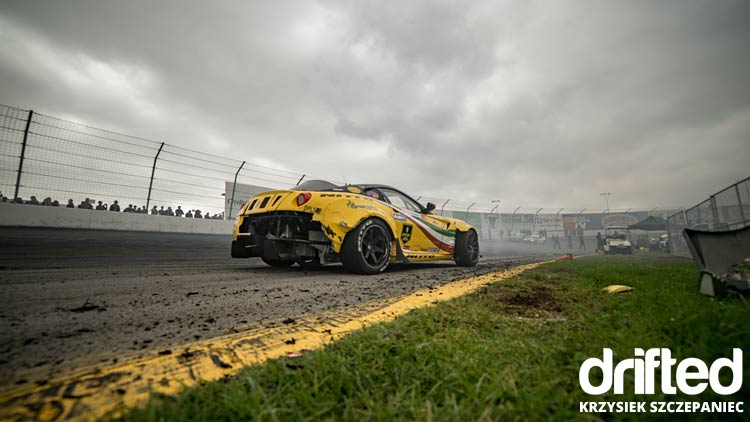 Not a single driver was going to back up.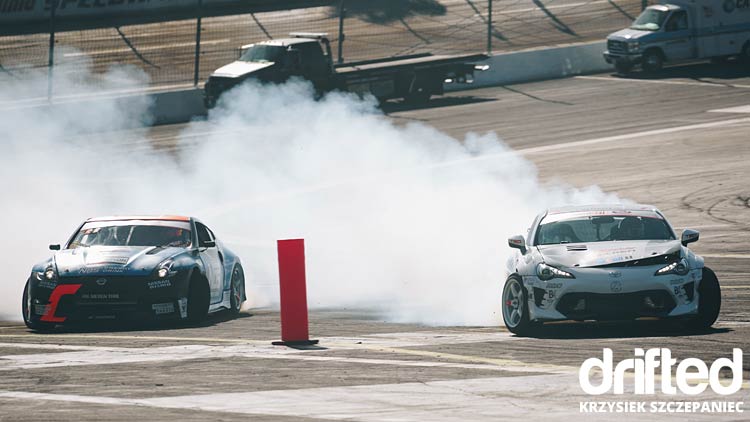 The Great 8 got us even more fired up. Aasbo got another win against Dean Kearney and his Dodge Viper, Wang rolled over Ken Gushi and both drivers of RTR Motorsports team advanced to TOP 4. Vaughn Gittin Jr beat Bakchis and Chelsea DeNofa won a great battle with Micheal Essa (BMW M3 e46).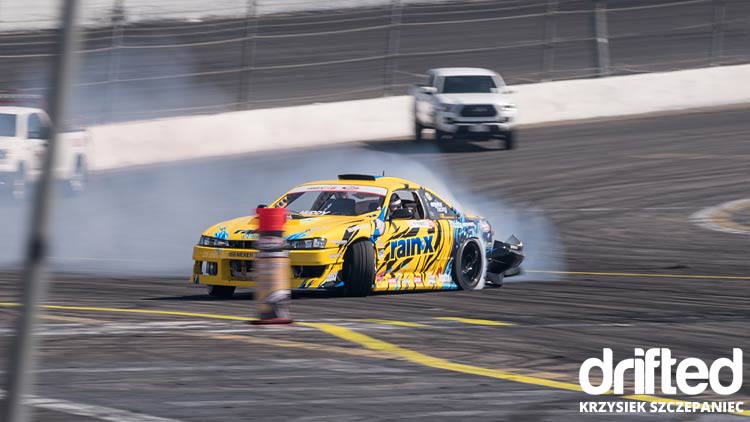 In the battle of RTR Motorsport's Mustangs Gittin Jr clinched the victory against DeNofa and Aasbo again prove how good of a driver he is and after very close runs with Wang, advanced to the Final Battle. Meanwhile James Deane and the entire Worthouse team were anxiously watching all action from the paddock. Aasbo was only one win away from the championship.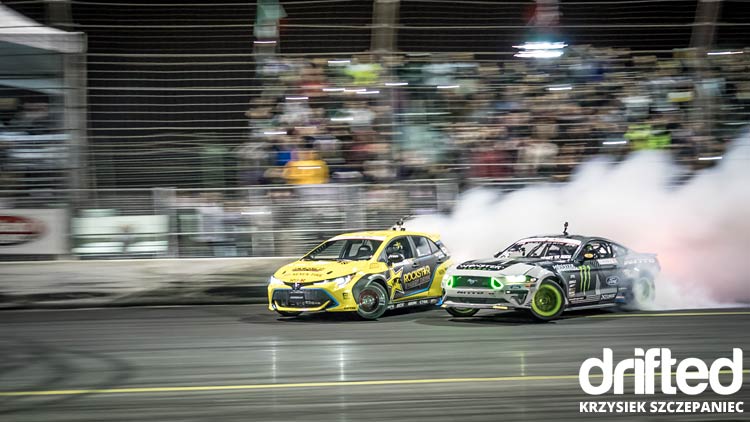 The crowd was seriously fired up! Aasbo vs Gittin Jr, two amazing drifters in the last battle of the 2018 season! First battle – OMT!! Second one – OMT again! I'm pretty sure Deane was close to a nervous breakdown.
Here we go again… Another very close battle but Aasbo made one small mistake and Gittin Jr takes the win and James Deane (595 points) is our back to back FormulaDIRT Pro Champion with only 4 points ahead of Fredric Aasbo (591 points)!

Source: Formula DRIFT
Toyota won the Auto Cup with almost 200 points over Ford and Falken got Tire Cup trophy.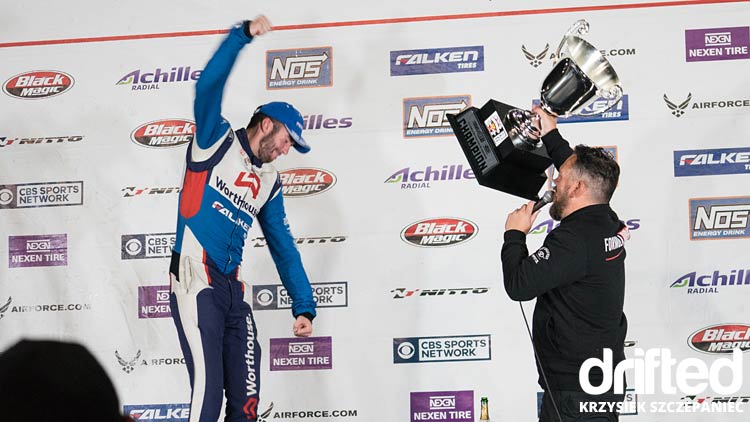 What a great way to end another amazing season of FD. Irwindale Speedway delivered big time as always!
Fancy yourself as the next James Deane? You had better get practising!
Photos: Krzysiek Szczepaniec