Ultimate S2000 Seats Guide
There's no doubt that the S2000 is an incredible car, but the stock seats certainly aren't up to the task. Our S2000 seats guide will show you the best alternatives on the market.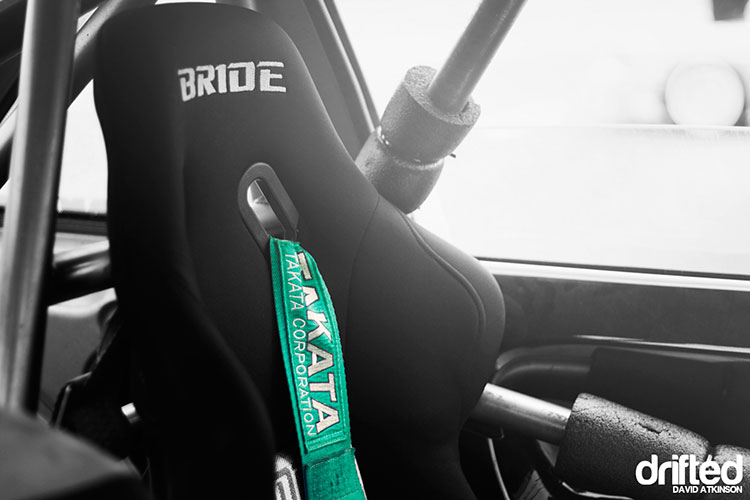 ---
In a hurry? Here is our best Honda S2000 seat summary
| Budget Choice | Drifted Choice | Premium Choice |
| --- | --- | --- |
| | | |
| Corbeau Forza | Seibon Carbon Kevlar Type-FC | Sparco SPX |
| 🔥🔥🔥🔥🔥 | 🔥🔥🔥🔥🔥 | 🔥🔥🔥🔥 |
| Buy Now | Buy Now | Buy Now |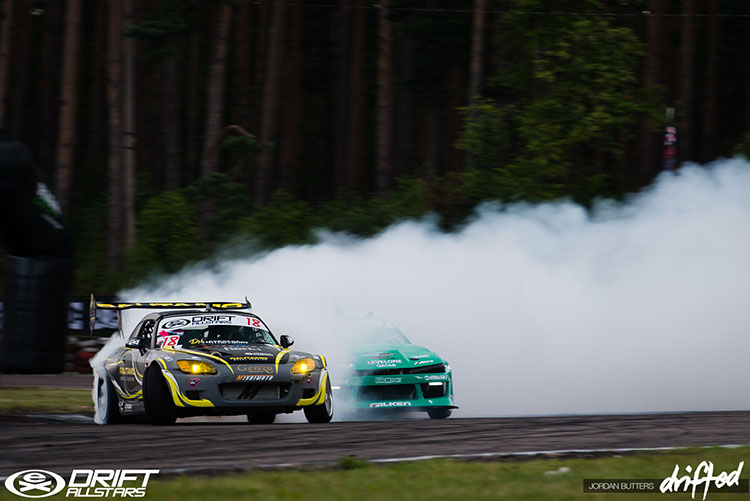 We're always keeping an eye out from feedback from our customers, and we've had a lot of positive feedback on our previous S2000 tuning guides, which will provide essential information to help you build the ultimate S2000.
It's been mentioned by our fellow enthusiasts that the stock seats let the S2000 down, especially if you're into pushing the limits of this awesome machine whether it's at the track, or on the canyon run.
For that reason, we've dedicated this guide to help you find the perfect seats for your ride and provide you with the confidence to shred tires without sliding your way over to the passenger side of the car!
There are plenty of other reasons why a seat upgrade makes sense, perhaps you find yourself a bit tall for the S2000? Maybe you're lacking in legroom? Or perhaps you just want to sit a little lower, whilst also being provided with far superior support in the twisties.
Whatever the reason, we've covered a huge amount of variety in this guide to ensure that we've covered your needs, whatever they may be. Whether you're planning to do autocross, drifting, or simply freshen up your daily, we've got your back!
For those of you that are looking to achieve additional legroom, you'll undoubtedly benefit from some of the slimmer frame seats in our selection to allow for maximum adjustment.
Alternatively, if you're looking for extra headroom, there are seats which sit far lower, but you'll also want to strongly consider your rail choices for this one. Cheap rails are often known for sitting much higher than some of the premium brands, so we highly recommend choosing carefully.
You'll also want to think about whether you're planning to wear a helmet now, or in the future, as this will mean you're going to need additional headroom further down the line. We've also got you covered for this, as we recently covered the best choices on the market in our Ultimate Racing Helmet guide.
If you're planning to compete eventually, you'll want to make sure that the seats meet the required levels of the competition. For example, if you intend to compete internationally further down the line, we'd highly recommend going for an FIA-spec choice.
Given that the S2000 is a lightweight car, you'll want to choose wisely when it comes to considering the weight of your seats. Cheaper seats are often known for being heavier, but at the other end of the spectrum, the Carbon Fiber options will provide you with the greatest weight saving.
One of the final choices will be whether you're looking for a fixed back bucket seat or a recliner. If you're intending to hit the track, a fixed-back seat will always be our recommendation.
However, if you're just intending to refine your daily driver, a reclining seat is likely to be far more comfortable on an everyday basis.
Finally, it goes without saying that seats are one of the most important factors when it comes to tuning.
Sure, you can buy some fake Bride seats and impress the guys at the local meet with your JDM points, but these fakes are not built to the same specifications, and we've seen some horrific outcomes from people rocking fake seats in the event of an accident.
If you're looking to save a few bucks, that's fine, we completely understand the appeal of budget builds, but we never recommend purchasing fake safety equipment.
We have some great options in our guide that will be even cheaper than the fakes.
If you're looking to carry out more mods to your S2000, make sure you check out our Ultimate Honda S2000 Mods Guide!
---
S2000 Tuning guides
Don't have an S2000? Then check out our universal best racing seats guide.
---
Let's take a look at our aftermarket S2000 seat selection
To find out more about any of these products just click on the product name or photo.
Bride Gias II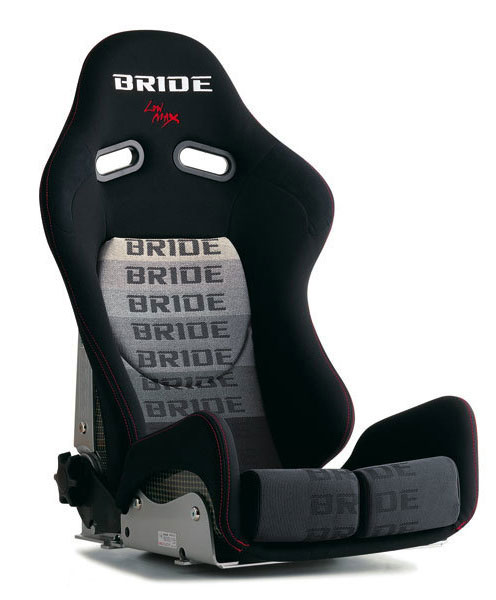 Manufacturer: Bride
Fitment: Honda S2000
Value for money:
Purchase link: Discontinued
Updated March 25th 2021: Discontinued. We recommend taking a look at the latest seats in the Bride range, the Bride Euroster.
Our comment: These are quite possibly the most stunning seats in the Bride range, and we absolutely love them so you might be wondering why they only achieved four flames for 'Value for money'.
Although they're quite possibly the best-looking seats in the Bride line-up, they're also one of the most expensive. If you're after value for money but still want Bride seats, their fixed-back Zeta range which we'll be reviewing shortly is exceptional.
Don't get us wrong though, the Gias are as comfy as they are pretty, and if you're looking for reclining seats for daily comforts, these are up there with the very best. However, for competition use, we would always opt for fixed back seats.
These are more similar to a bucket seat in the thigh region than the Stadia seats as they offer increased support.
Manufacturer description: "By adopting a super monocoque shell structure and an all-aluminum frame, GIAS series is a sporty reclining sports seat which realizes both lightweight and rigidity. The design deeply envelops the driver and realizes high holdability."
"For the GIAS backrest we utilize a monocoque structure shell for decreased weight and reinforced rigidity. The shell materials we provide are 3 types including the lightweight and strong carbon aramid, the super aramid black shells which have superior tensile strength the same as carbon aramid which is only used by BRIDE, and FRP."
---
Our comment: The Sparco Pro 2000 seat has certainly stood the test of time and is still one of the most popular seats on the market.
This great-looking racing seat is FIA homologated and is also suitable for use with a HANS device.
Weighing in at just 7.7kg, it should certainly be a consideration for those of you that are looking to go down the more serious motorsport route.
Manufacturer description: "The Sparco Pro 2000 is our most popular competition seat. It combines comfort and ergonomics with safety and performance. The non-slip fabric on the shoulder and cushion area and two lumbar support pads improve cockpit comfort."
"Made from a light fiberglass composite shell and wrapped in a fire retardant fabric, the Sparco Pro 2000 features a seat design that cradles the body for greater performance. The Sparco Pro 2000 is FIA approved."
---
Our comment: The Corbeau FX1 is a very similar design to the original Sparco Evo seat but at a fraction of the price. Don't get us wrong though, the quality isn't quite as good as the Sparco, nor are they FIA approved.
Corbeau has a good reputation within the budget scene, and if you're looking to run bucket seats in your daily driver or for light track use, these will be ideal. For serious racing, we always recommend FIA-approved seats in case it becomes a requirement further down the line.
This 'Pro' range is the cheapest, which features narrower shoulders with racing in mind. There's also the wider-shoulder FX1 and the large FX1 seats available.
Manufacturer description: "The FX1 Pro racing seat features composite fiberglass technology. The FX1 Pro combines comfort, performance, and safety at an absolutely unbeatable price. Designed with an emphasis on comfort, this seat is one of the most comfortable race seats you will ever sit in."
"If you enjoy racing and want a practical and affordable shell seat, the FX1 Pro is a hard one to pass on. As a rule of thumb, the FX1 Pro racing seat will fit up to a 36 inch waist, the FX1 will fit up to a 38 inch waist and the FX1 Wide (black only) will fit up to a 42 inch waist."
---
Bride Vios III
Manufacturer: Bride
Fitment: Honda S2000
Value for money:
Purchase link: Discontinued
Updated 1st June 2021: Discontinued. We recommend taking a look at the latest seats in the Bride range, the Bride Euroster.
Our comment: If you're looking for the ultimate low seat, Bride has once again come through with the goods on this awesome fixed-back seat.
This is almost identical to the Zeta, with the exception of the lower fitment, so it all depends on what you're looking for.
The Zeta does have more variety when it comes to sizing, so if you're looking for a larger seat, that may well be the better option.
Manufacturer description: "Our VIOS line-up includes a total of 5 seats: VIOS III standard model. the premium "Japan" model which uses high-class faux suede for its surface material. the basic SPORT-C model. the REIMS model featuring a full cover extending to the back surface and a one-point accent color. and TYPE-R with a high holdability in its thigh section. It is an active fixed bucket seat which can meet a variety of customers' needs from sports-oriented to luxury-oriented and fashion-oriented."
"Because VIOS utilizes BRIDE's patented Lomax System technology, it enables a low position even in a tight seat space. Even if offsets between the steering and seat centers occur, with the Lomax System it is possible to set the offset to zero*. (In some cases certain models may not reach zero)."
---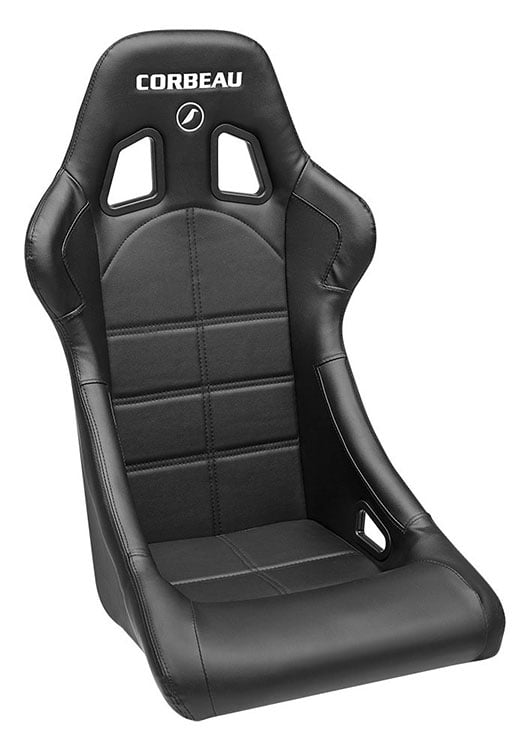 Our comment: Branded as a 'competition seat with a price tag for the weekend racer', the Corbeau Forza is certainly excellent value.
The Forza features five harness slots for your race harness along with integrated shoulder support. Corbeau recommends this for those of you with a 36-38″ waist. They also have a wide alternative if you require a bigger size, which is for up to 44″.
These really are impressive value for money, and although they may not be the most exciting seat, they're certainly worth considering for the price.
If black doesn't tickle your fancy, you may want to consider the 'Red' variation.
Manufacturer description: "The Forza is the perfect entry level racing seat. The Forza racing seat combines comfort, performance, and safety at an absolutely unbeatable price."
"If you enjoy racing and want a practical and affordable seat, the Forza is the seat for you."
---
Our comment: Sparco's Sprint seats are their entry-level competition seat, which comes in at a reasonable price for the quality. At just $400, these FIA Approved seats should definitely be a consideration for those of you on a budget.
With a steel tubular frame and 6-point harness slots, these are ideal for both competition and daily driving use. Weighing in at 8.74kg, they're going to be far lighter than the stock seats.
Sparco says that these are the best-selling seats in Europe, and we can see why. Excellent seats at an even better price point.
They offer three color variations to choose from with these seats – Black, Red, and Blue.
Manufacturer description: "The Sprint is our entry level competition seat, perfect for weekend racers. It carefully balances safety, styling and value. The fastenings for side or bottom attachments on the tubular frame are better positioned on the shell while the holes for fifth and sixth seatbelt points provide improved safety. "
"This seat is made from fire retardant fabric and features contrasting quilting. Available in black, blue and red. FIA approved. "
---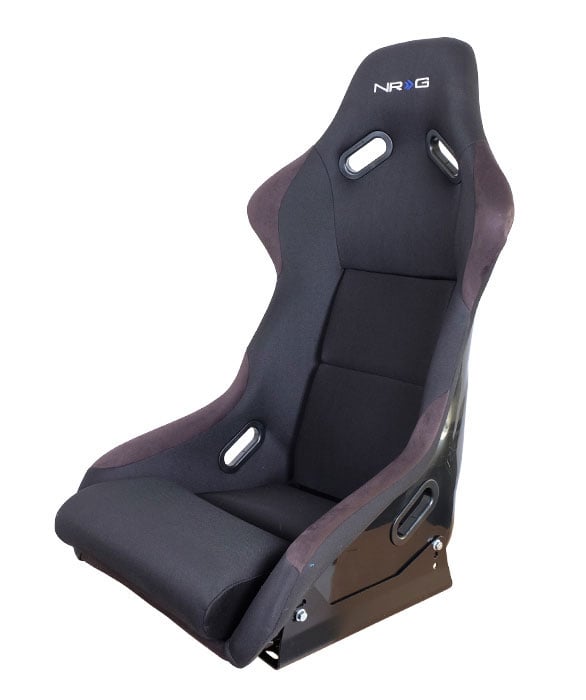 Our comment: NRG is known for bringing some great-looking budget parts to the market, and these seats are no exception with the impressive $200 price tag.
These may be ideal for a budget track build, but with car parts, we know that you often get what you pay for, and it looks like it's the case this time around too.
We've heard several reports of the quality being to a low standard with fiberglass and issues with the mounting holes.
These have been included in our list as they're an exceptional price, but we'd personally look elsewhere for something higher quality.
If you are interested in purchasing these, then this is the large variation and you can find the medium one here.
Manufacturer description: "NRG Innovations racing seats are designed with the best of comfort and style to improve the look and performance in any vehicle. Great lumbar support and holding feel as opposed to the stock seats. NRG seats are designed differently to accommodate different harness styles."
---
Bride Zeta III
Manufacturer: Bride
Fitment: Honda S2000
Value for money:
Purchase link: Discontinued
Updated June 1st 2021: Product discontinued. We recommend taking a look at the latest seats in the Bride range, the Bride Euroster.
Our comment: Bride certainly needs no introduction when it comes to aftermarket seats. These are undoubtedly the most popular seats in Japan and are the seat of choice for some of the best drivers such as Daigo Saito and Naoki Nakamura.
Bride's Zeta III is quite possibly their most popular seat and there's certainly no question that they're one of the best looking!
The base of the seat features a two-piece polyurethane which distributes the body pressure for maximum pedal operability.
Bride seats are notoriously 'Japan-sized', which means that for those of you on the larger size of, well, stick-thin, you may want to consider the large or extra-large options. Alternatively, they also have a small, which we'd expect is insanely small!
You can always count on a great selection of variety with Bride seats, so we'd imagine they'll have your needs covered. Whether you're after a red carbon-fiber or the HANS device friendly FIA seat there's something for everyone in their selection.
These will undoubtedly provide the typically incredible quality that we've come to expect from Bride, and although they're not the cheapest, you'll earn back the extra money in JDM scene points anyway!
Manufacturer description: "The ZETA Series comes in 4 types to fit various heights and body types. Its design characteristics are the narrowed-down waistline and small needlepoint design of the shoulder support part. We also offer models which support car models with tight interiors to meet the needs of a broad range of users."
"BRIDE's fixed bucket seat ZETA has won in countless races while always keeping drivers safe. The racing comfort model, which has been tuned with consideration for all Motorsports settings, ZETA series"
---
Our comment: Buddy Club's seats are another popular choice on the Japanese market and are well known for being extremely light (5kg) and well built, with a high-quality standard to match.
This is a performance seat for fast road use, ideal for use with a 4-point harness, however, they aren't recommended for serious track use due to not having FIA approval.
There are Black and Red color options available and also a 'Wide' variation if required.
Manufacturer description: "Buddy club Racing Spec Seats have been tested and used in competition on various racing circuits around the world. This extensive "real world" testing was instrumental in the development of our one of a kind seat bolsters which offer the user support and grip while cornering and has proven extremely effective at even the most severe lateral g conditions."
---
Sparco Evo II US
Manufacturer: Sparco
Fitment: Honda S2000
Value for money:
Purchase link: Discontinued
Updated June 1st 2021: Product discontinued. We recommend taking a look at the latest seats in the Sparco range, such as the Sparco EVO L QRT.
Our comment: Given the number of orders for their larger seats from the US market for the original Evo, Sparco opted to make their Evo II in a larger size in this 'US' model.
Featuring an ultra-light fiberglass composite shell, this is an extremely popular seat priced at the higher end of the market.
This has been designed with extensive input from some of the finest racing drivers and is FIA approved and HANS device compatible. An excellent choice for those of you that are intending to race or drift at the track or competitively.
Manufacturer description: "Sparco's EVO II US Racing Seat offer racing drivers both quality and value you can only expect from the Sparco Evo seat line. Features includes a unique shell shape and fiberglass construction that increases rigidity without adding excess weight. The EVO US II Racing Seat offers re-engineered seat proportions, which provide greater ergonomics."
"This results in a seat that is both taller and slightly wider than the regular Evo and Evo II seat, making it perfect for taller/larger drivers. The seat belt slots featured on the EVO II US Racing Seat are also repositioned to sit more level with the driver's shoulders. The Evo II US Racing seat can also accommodate a Hans device for even more added safety."
---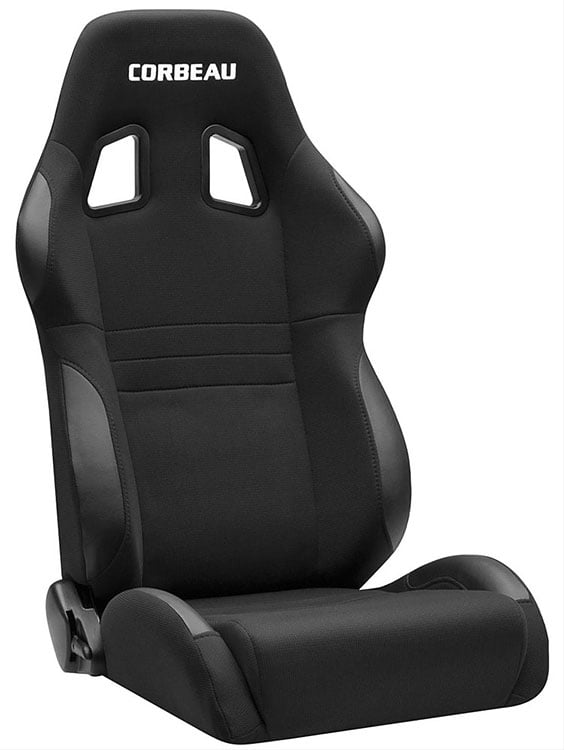 Our comment: Corbeau enter the higher end of the market with their extremely popular A4 seat.
This is another reclining option but this time aimed at the more reasonable side of the market than the Bride variants.
These are a great all-rounder for daily and perhaps occasional basic light track use. If you are looking to get seriously involved with motorsports or drifting, we'd definitely recommend the fixed-back seats.
These come in a wide variety of colors, with Black, Blue, Red, Black Suede and Grey/Black Suede to choose from.
A reasonably priced all-rounder for those of you looking for a simple reclining seat for daily use.
Manufacturer description: "The Corbeau A4 seat is a snug fitting touring seat with a fully reclining back. This seat has excellent lateral support with low side bolsters and a low profile design."
"As a rule of thumb, the A4 will fit up to a 34-36 inch waist while the A4 Wide will fit up to a 38-40 inch waist."
---
Takata Race LE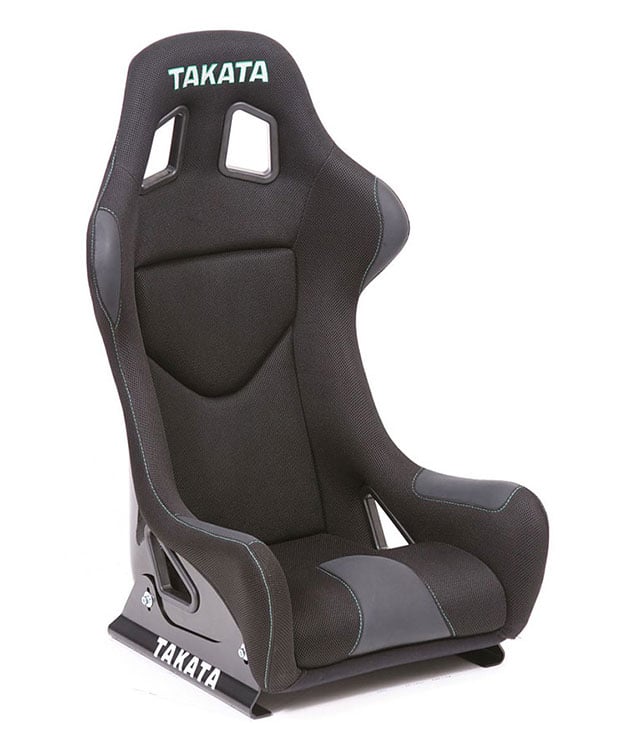 Manufacturer: Takata
Fitment: Honda S2000
Value for money:
Purchase link: Discontinued
Our comment: Best known for their signature JDM-style green harnesses, Takata has also entered the seat market with this clean and simple alternative.
There's no doubt that Takata knows a thing or two about safety, and these seats would look awesome alongside their harnesses.
These are FIA-homologated and are designed for use with 6-point harnesses and also HANS compatible, so they are an excellent all-rounder for those of you looking to get serious at the track.
Given that these are only a Limited Edition, we highly recommend that you grab yourself a set before they all sell out if they're the choice for you.
Manufacturer description: "The limited edition TAKATA Race LE Competition Bucket Seat is an incredibly safe, deep sided and extremely rigid seat that still allows freedom of movement for all disciplines."
"The black Spacer Fabric, stitched in subtle TAKATA Green, keeps you cool. High backed, fully HANS® compatible with increased kidney protection, but relieved below the shoulders for lateral arm movement, this seat allows you to really get over the wheel and take control without any compromise on what is known as one of the most comfortable seats in the industry."
---
Bride Stradia II
Manufacturer: Bride
Fitment: Honda S2000
Value for money:
Purchase link: Discontinued
Updated March 25th 2021: Discontinued. We recommend taking a look at the latest seats in the Bride range, the Bride Euroster.
Our comment: The Bride Stradia features a near-identical design to the previously reviewed Gias, with the exception of a shallower thigh area. This makes it perfect for daily driving, but for us, it has priced itself out of the typical daily driver price-range.
Combined with the reclining function, which isn't vital for S2K's unless you're using it as a daily, this only earns itself a four-? rating from us despite once again being a fantastic and incredible-looking seat.
Manufacturer description: "STRADIA series's shape features a lower knee support section compared to GIAS to enable easier boarding and exiting. The backrest deeply envelops the driver the same as GIAS, maintaining the high holdability. Because it utilizes a super monocoque shell structure and an aluminum frame, it achieves both light weight and high rigidity. This model is perfect for those who do not want to sacrifice holdability but are also concerned about ease of boarding/exiting."
"With the STRADIA, the backrest has an enveloping form that enables high holdability, but the height of the thigh part is just enough to prioritize ease of boarding/exiting while maintaining holdability. This makes for a reclining sports seat which achieves both a suitable holdability and ease of use. In addition, wide-size is available for part of STRADIA lineup."
---
Our comment: We can almost hear the cheers from here! Yes, that's right – Mugen. Honda fanboys, rejoice!
As you'll most definitely already know, Mugen is one of the highest-regarded companies within the Honda tuning scene, and these seats certainly live up to the hype.
If you're looking for a reclining seat, the much-loved MS-Z is undoubtedly one of the strongest competitors on our list. Sure, they're not cheap, but they're one of the best all-rounders out there, and since they're made by RECARO on behalf of Mugen, you can guarantee that they'll be exceptional.
This semi-bucket design provides almost the same amount of support as a bucket seat with additional comfort but also enables the convenience of the reclining features, which makes it a strong rival for the Gias II.
If you love this seat, but you were hoping for a fixed-back option, then make sure you check out the rest of our guide!
Manufacturer description: "Semi bucket seat featuring high driver-support performance, with fatigue reduction effect, and easy-access integrated in harmony within the design. When developing a semi bucket seat two contradictory requirements need to be addressed - that of ergonomic driver support while at the same time providing driver comfort, including easy-access."
"By drawing on the experience and technologies acquired through many years of top level motorsports and parts sales activities MUGEN has designed MS-Z to satisfy both requirements. MS-Z will reduce driver fatigue and improve your driving."
---
Our comment: Carbon fiber wizards, Seibon, have launched a stunning carbon kevlar seat to the market with their Type-FC, which could quite possibly be the most insane looking seat in our list!
These hand-crafted carbon seats will undoubtedly attract a fair amount of attention, and it's easy to see why!
As you can imagine, being carbon fiber, it's extremely strong and lightweight. Its design allows for the ultimate bolster support to prevent unnecessary body movement even when you're pushing the car hard.
These seats were designed for racing use and allow for a multi-point harness to be fitted. An exceptional product which is undoubtedly a contender for our favorite seat on the market right now.
If the red color doesn't suit your personal preference, then they are also available in black.
Manufacturer description: "Creating performance-oriented products that help shed unnecessary weight without sacrificing style is Seibon's specialty. This Seibon Carbon Kevlar Bucket Racing Seat Type FC is the perfect answer to enhance and maintain that superior look of carbon fiber to your car. The supportive shape will keep you in an upright driving position so you can stay in control during high performance driving."
---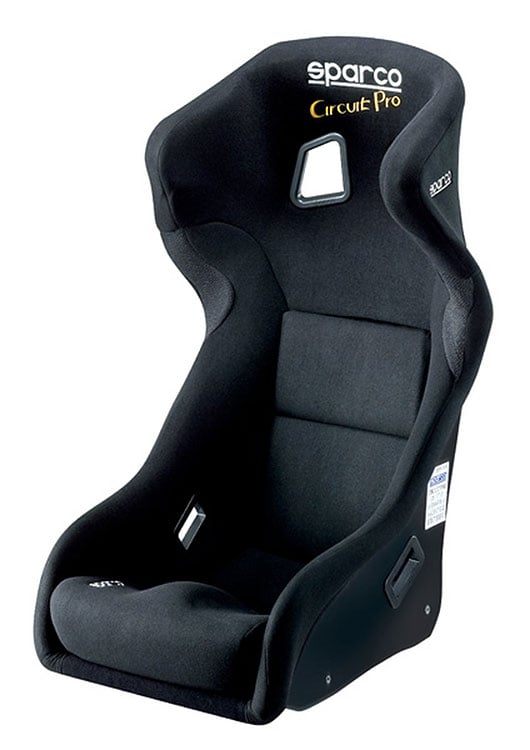 Our comment: As the name suggests, the Sparco Circuit seat is made for those of you that are spending quite a lot of time at the track.
Although these are hugely popular seats, they're not recommended for those of you that are a larger build, but for small or medium builds, it's a fantastic choice.
Bucket seats aren't the most convenient things to use on a daily basis, and those with head restraints become even more challenging. On the other hand, it provides great support at the track and also comes with FIA-approval and HANS device compatibility.
An excellent, ultra-light seat for the track at a very reasonable price, but not something that we'd be opting for if we drive the car on a daily basis.
Manufacturer description: "The Circuit is an ultra-light competition seat specifically designed for circuit use. Made from aramadic fibers-reinforced fiberglass, the Circuit has an ultra-light shell."
"The Circuit includes integrated bolsters to protect the head and a unique seat design that helps separate the driver's leg. This seat can be used with a Hans device for even greater protection."
---
Our comment: BridgeMoto has been increasing in popularity in recent times, and it's easy to see why with this insanely-priced carbon fiber option which they say "weighs less than your flywheel"!
Not only is this an impressive price, it weighs in at just 9lbs, has HANS compatibility AND FIA homologation!
With flame-retardant materials that also provides a breathable mesh design for those 'warmer' days at the track, this provides the coolest temperatures possible.
They've also opted for a memory foam padding for superior comfort, and although the sides would certainly hold you in place, they don't look like as much of a struggle as some of the other options to get in and out of.
With all things considered, these seats have blown us away, and that's before you even begin to look at their color and material selection. They may not be too comfy for long journeys, but we'd certainly consider them for both daily and track use.
Now, if only they could get working on improving their product photos!
Manufacturer description: "Record Shattering 9lb. Driver Seat. Cut weight to the max and in style with these revolutionary buckets! Flame retardant, Breathable, antiperspirant Mesh Design for keeping drivers at optimal low temperatures."
"One piece Monolithic Carbon Fiber shell construction for superior protection, weight reduction, and durability. Impact absorbing material on head and side rests for collision protection."
---
Our comment: You know when we said we had something for everyone in our guide? Well, we weren't lying! The B6 Screamer certainly isn't for everyone, but if you're building a lightweight track car and just want the basic essentials, this is a great choice.
It probably won't come as a huge surprise, but we don't recommend this one for daily use!
If you're struggling for space in your car due to being tall, or needing to sit lower, there are very few better choices out there to maximize the space inside the S2K. These seats are FIA approved, capable of running 6-point harnesses and weigh in at just 6kg.
For those of you that like them, but the thought of sitting in them for a long track session is making your eyes water, they've also got optional padding to make the day more tolerable.
Like the idea of the B6 Screamer but have a little more money to spare to achieve the ultimate weight-saving? You'll definitely want to check out the Tillett B7!
Manufacturer description: "The new B6 Screamer is FIA approved to the 8855-1999 standard and replaces the popular B6F. Importantly, the weight is now 20% lighter than the B6F as this seat uses a new moulding system which creates lighter seats with superior strength."
"These fit the seats rigidly down to a flat floor giving the lowest possible driving position. The Lotus Elise/Exige specific EBF1 brackets are also usable on a dropped floor or when sited on top of runners."
---
Our comment: We absolutely love the look of these Sparco SPX seats, but quality comes at a price and these are no exception! However, if you're looking for what Sparco states to be the lightest carbon fiber (mixed with advanced composites) reclining seat on the market, look no further!
Sparco created the first-ever adjustable carbon fiber seat for the Lamborghini Diablo back in 1998, and they've continued to make some of the finest seats in the world ever since.
This work of art mixes Alcantara suede with perforated Italian leather for the ultimate touch. It's certainly not a seat we'd be heading to the track in, but if it's a stylish modern look that you're after for your daily driver, then these seats are hard to beat!
Weighing in at 28lbs, these are an exceptionally comfortable seat which also provides for maximum height and legroom clearance. They're also an ideal fit for up to 42″ waists, so they'll be the ideal choice even for our huggable fans!
Manufacturer description: "The SPX is handcrafted in Italy using the same technology and materials used for OEM super cars. In fact the SPX is the first Carbon Fiber reclining seat available to the public that meets the same specifications required by the OEM manufacturers. What this means is that the attention to detail and quality cannot be matched by any other seat manufacturer on the market today."
"The Sparco SPX seat represents the ultimate evolution of the sport seat. The SPX uses a combination of carbon fiber and advanced composites that give the driver both comfort and performance in a lightweight package. With the ergonomic shape of the carbon fiber backrest and the seating position of the RTM composite lower, the SPX holds the driver during extreme lateral forces and is comfortable for long road trips."
---
Our comment: We already unleashed the exceptional 'Tsukuba' seat further up in our guide, and BridgeMoto has provided an alternative for those of you that aren't after a thin, lightweight seat and would rather save some bucks in the process.
This Takachi seat once again comes with FIA homologation and HANS compatibility at an incredible price, and this time also features head support and additional padding.
This once again uses memory foam for padding, which makes it extremely comfortable, it's also easily capable of fitting those of you with larger builds, but will most likely be a bit on the big side for smaller or thinner drivers.
Another fantastic option from BridgeMoto, with their usual wide range of materials and colors to choose from to create the perfect seat for your needs.
Manufacturer description: "Low seating position with high rib and hip sides. Wide-designed tube frame seat for mid to larger size drivers. Wide shoulder area engineered for greater freedom of movement. Adjustable and removable 2-split thigh support. 5 harness slots for use on all point harnesses."
---
Our comment: The final seat in our selection is the second option from the collaboration between legendary seat manufacturer Recaro, and JDM legends Mugen!
We reviewed the MS-Z earlier in our guide, which is the ultimate reclining seat for daily use, but they've also created another stunning carbon fiber option, this time with a fixed back, for those of you that want to head to the track in style.
Weighing in at just 6.5kg, it's certainly one of the lightest seats out there, and with FIA homologation, it could well be the perfect option for those of you that intend to compete internationally.
If you have the cash to splash, you really can't go wrong with this collaboration seat from two of the highest-regarded companies in the aftermarket world!
Manufacturer description: "Carbon fiber shell Belt holes for 3 inches full harness. Lumbar support pad insertion type Deep side support. Divided seat cushion Non-slip seat cushion Alcantara®. Shoulder grip MUGEN Logo (embroidered). Lumbar support pad insertion type Belt holes for safety harness."
---
Our winner
Our winner for this guide is the Seibon Carbon Kevlar Type-FC seat.
To pick our winner from this choice of S2000 seats, we looked at a number of criteria; performance, quality, popularity, and design.
Based on these criteria we have chosen the Seibon Carbon Kevlar Type-FC's to be our winner.
There's certainly no shortage of ridiculously good seats in this guide, and it definitely wasn't one of the easiest decisions we've had to make! Bride's seats are always incredible, and BridgeMoto's Tsukuba seats provide incredible value for money. However, the winning all-rounder for us this time around goes to Seibon.
Bringing a unique style with impeccable quality and an insanely good price point and the stunning carbon kevlar, the Type-FC is impossible to ignore!
For those of you that are looking for a budget seat, the Corbeau Forza provides excellent value for money, and if you're after a reasonable reclining seat, the Corbeau A4 is also a bargain!
---
Thank you for reading our Honda S2000 seat guide
We hope that you're now confident in choosing the right product for your needs, whether it's cruising on the street or tearing it up at the track!
Enjoyed this article? Make sure you check out more of our S2000 tuning guides!
---
Photography credits
We would like to thank the following sources for the use of their images:
If you enjoyed this article then please share it with the buttons at the side and bottom of your screen. Find this information useful? Please post a link to it on your cars owners club. We really appreciate your support.