Ultimate Honda K20 Guide – Everything You Need To Know
Love it or hate it, the impressive Honda K20 engine has certainly stood the test of time. With its fantastic reliability and huge tuning potential, it's easy to see why it's a popular choice for tuners.
---
Introduction
You may want to take a seat before we announce this one as it may come as a shock, but today we're going to look at the heart of the evil archenemy of most drifters.
That's right, whether you love them or hate them, it's time to give a little appreciation to the notorious engine which has handed Honda fans across the world bragging rights since 2001.
Jokes aside, as much as we love drifting, we knew as soon as we made the decision to create our engine spotlight guides that we'd give the fans what they wanted, and would you believe it, some Honda fans like drifting too!
This video explains why the K-series is one of the finest engines Honda ever produced:
Honda is undoubtedly one of the biggest names in the JDM community, and certainly one of the largest when it comes to the aftermarket tuning scene. Owners may well find themselves at the end of a few too many jokes when it comes to hanging with drifters, but often their cars are certainly not to be laughed at, or underestimated.
Honda has undoubtedly created some of the most impressive four-cylinder engines to ever go into mass production, and although the initial reaction from the hardcore B18 owners wasn't the greatest, the K20 has transformed itself over its history and can now confidently take its spot with some of the best.
That transformation certainly didn't happen overnight, nor was it simple to comprehend, so we've decided to make this guide to show you how the K20 has evolved to the present day, before explaining how you can go on to unleash its full potential.
Looking to venture into the world of motorsports and get noticed with your K20-powered weapon? You'll want to check out our So, You Want To Take Up Extreme Motorsports? guide.
---
Honda K-Series History
It's been almost two decades since Honda initially introduced its K-series engine family, and a lot has changed along the way. There certainly hasn't been a lack of revisions and updates which can become a little challenging to follow, so we've conveniently broken them down in our history section.
If you've made it this far, you'll already know that not each and every K20 engine is the same. If you opt for the wrong one, you may well have been better off sticking with the B-series.
A lot has changed over the near-two decades since the K20's launch, and with the world now focusing on greener emissions and fuel consumption over performance and tuning potential, opting for the latest powerplant isn't always the best decision.
It all began for the K-series at the end of 2000, as the world realized that the planet wasn't coming to an end following the 'millennium bug', Honda had a trick up their sleeve that they were almost ready to launch to the world.
The first car to reach the market with the K20A engine was the JDM-only model Honda Stream station wagon. This engine would become the predecessor of several much-loved powerplants, such as the B16, B18, B20, D16, H22, and F20. Whether Honda enthusiasts loved or hated it, it was the start of a new era.
During its twelve-year production run, the B-series had garnered a cult-like following, which would soon flare up in e-wars as the K and B series owners fought it out behind their keyboards to argue which was the more impressive.
That's right, drifters, you'll be glad that Honda owners aren't purely argumentative towards us!
As time progressed and the K20 evolved, things seemed to settle down, and although most owners have a clear favorite, that's completely understandable as they both have their advantages and disadvantages.
Most K20 owners will argue that there's "No replacement for displacement", and they have a valid point, especially if you're looking at naturally aspirated builds. However, let's not forget that B18 race engines are capable of producing over 1,000hp.
But, don't get your hopes up just yet. Your stock K20 probably isn't going to be too much of a match there, unfortunately!
Today we're here to focus on the K-series, which is a four-cylinder, four-stroke engine which opted to move away from the old standard timings in favor of computerized ignition timings. With an overall better design quality which included a more refined valvetrain and improved build quality, it certainly had some positives over its predecessors.
Up until the K20, Honda had become famous for their counter-clockwise-rotation engine architecture, but the K20 flipped that around and opted for clockwise to position the engine's exhaust side toward the rear of the vehicle.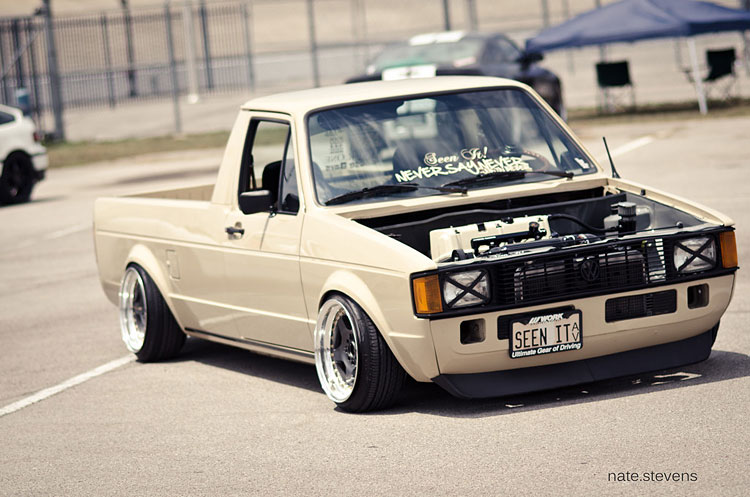 The K20 initially hit the U.S. market with the Civic SI, CR-V, and RSX in 2002. Honda's aim would be to produce an engine that would meet modern-day emission standards whilst also improving build quality and reliability.
Although you'll soon see that there are a huge variety of K-series engine designations, most of them closely relate to the K20A2 and K20A3 engines. Both are extremely similar, featuring Variable Valve Timing and Lift Electronic Control (i-VTEC), but the main differences lie within the valvetrains and VTEC implementation.
It's time to take a closer look at the various K-series models to help you decide which one is best for your needs, whether you're looking to buy a Honda, or looking to take advantage of the K20 in a different platform.
K20A
This engine was produced specifically for the JDM (Japanese Domestic Market) and was the first K-series to hit the market in for the 2001 model year.
Initially capable of producing 217 hp at 8,000rpm in stock form, with up to 152 lb ft torque at 6,100 rpm and an impressive redline of 8,400rpm in the Honda Integra Type R, a later revision saw it reach 221hp and 159 lb ft torque in the 2007-2001 Civic Type R FD2.
Head porting is made for this engine at the factory and it used a 62mm throttle body. It featured balancer shafts, a more rigid crankshaft and high-compression pistons (CR = 11.5).
Reinforced connecting rods are installed into the cylinder block, dual valve springs, dynamic camshafts, a lightened flywheel, a PRC intake manifold, improved 4-2-1 header, and a 54mm exhaust system were used alongside 310cc injectors.
For the 2007 model year, the K20A received an updated version. This included an RRC short intake manifold, 64mm throttle body, improved intake and exhaust head ports, reinforced connecting rods and a compression ratio of 11.7. As for the VTEC, this kicked in earlier, at 5,800rpm opposed to the 6,000rpm of the previous version.
This engine was only available on the JDM Civic Type R FD2 and made it capable of achieving 221 hp at 8,000rpm with 159 lb ft torque at 6,100, the rev limiter was now triggered at 8,600rpm.
K20A1
This engine was only ever featured in the JDM-model Honda Stream for the 2001-2006 model years, in both FWD and AWD applications. It produced between 156-158hp at 6,500rpm with 139-140lb/ft torque at 4,000rpm and a redline of 6,800rpm.
Needless to say, it certainly wasn't the most impressive K20 to hit the market!
K20A2
This is the most established of K-series engines and is based off an all-aluminum block and DOHC with a 16-valve cylinder head. Unlike the economy-focused K20A1, this added an uprated intake camshaft and exhaust cam, a PRB intake manifold, alongside larger intake and exhaust ports.
Its compression ratio was slightly lower at 11.0:1 and the i-VTEC system comes into play at 5,800rpm. This produced 200 hp at 7,400rpm with 142 lb ft torque using 310cc OEM injectors.
K20A3
You may be expecting this to be an upgrade over the A2, but you'd be very wrong! Despite looking almost identical to the K20A2, the changes were mostly internal in favor of improved economy figures.
This model was capable of producing just 160hp (or even less in the 2.0 Civic, at 155hp) and 141lb/ft torque from 270cc injectors. Compression was down to 9.8:1. A PPA intake manifold was used which was triggered at 4,600rpm and i-VTEC (Intelligent variable timing control and lift electronic control) kicked in at 2,200rpm.
K20A4
This model is based on the K20A3 for the USDM 2003-2007 Honda Accord and 2002-2006 Honda CR-V. The K20A3 roots are made more evident by the performance figures too, as the A4 has the same compression ratio of 9.8:1.
However, it produced even less power, making only 150 horsepower at 6,500 RPM and 140 lb-ft of torque at 4,000 RPM. Furthermore, this four-cylinder hit the redline at just 6,800 rpm, which is a far cry from what Honda engines are known for.
K20A6
This model is based on the K20A3 for the European and Australian 2003-2006 Honda Accord. It had similar specifications to the North America-bound K20A4.
K20Z1
With Acura performing a mid-model update on its RSX, the updated K20Z1 was chosen for the final two years of production.
There is very little difference between this engine and the K20A2 other than slightly improved camshafts, a higher-flowing catalytic converter, larger intake, and exhaust. This provides an additional 10hp.
K20Z2
This engine was a replacement for the economy K20A1, featuring a new longer-runner intake manifold, restyled camshafts, and drive-by-wire mechanism. This was capable of just 153hp at 6,000rpm and 139lb/ft torque.
K20Z3
Based on the K20Z1, but with different camshafts and an RRB intake manifold. This achieved 197hp at 7,800rpm and at 139lb/ft torque at 6,200rpm.
K20Z4
Based on the K20Z3, except with an RSP intake manifold upgrade this time. This increased the power to 201hp at 7,800rpm and 142lb/ft torque.
K20C1
After Honda ceased production of the original K20 engine in 2011, production was put on hold for some time until its rebirth with the newly-designed K20C1 engine in 2015. Despite being built in Ohio, this turbocharged variant was only available on the European market and enabled Honda to produce a far more powerful engine.
With a compression ratio of 9.8:1 and 306hp at 6,500rpm and 295lb/ft torque at 2,500rpm, it certainly packed a punch.
This power was also achieved by adding a new lightweight crankshaft, forged connecting rods, and modified pistons. It also gained a new cylinder head with a direct injection system and an i-VTEC system is integrated for the intake and exhaust valves.
After improving the intake and exhaust head ports, a single-scroll MHI TD04 turbocharger was added and produced 1.58 bar of boost (23.2PSI).
K20C2
After the impressive output of the K20C1, Honda returned to their economy range with this naturally aspirated version of the K20C.
This time an i-VTEC head with a direct injection system and improved combustion chambers was used. It used the same lightweight crankshaft from the K20C1 with modified pistons, providing a compression ratio of 10.8:1.
This produced 158hp at 6,500rpm and 138lb/ft torque.
K20C3
Based on the K20C1, but with a 10.8:1 compression ratio and an MHI TD03 turbocharger. This produced 272hp at 6,500rpm and 273lb/ft torque. This engine was produced for the Chinese domestic market and is very rarely found.
K20C4
This was again based on the K20C1 for the U.S. and Canadian markets, but with a 9.8:1 compression ratio using an MHI TD03 turbocharger with the boost pressure set at 1.43 bar (20.8psi) and generating 252hp and 273lb/ft torque at 1,500-4000rpm.
From 2015 onwards, Honda has continued to extend the K20's legacy with their modern-day K20C-series after the K20A was initially replaced with the R20A.
---
How much horsepower does a Honda K20 have?
Next, let's move on to every gearhead's favorite topic – horsepower!
As we covered in our K20 history section above, which we highly recommend checking out if you're looking for a specific model, the horsepower figures within the K20 range varied hugely.
For the K20A series, the highest horsepower rating was 215hp at 8,000RPM with a peak torque of 149lb/ft at 7,000rpm.
With some models producing 155hp (K20A6), others were capable a far more impressive 306hp at 6,500rpm in its stock turbocharged form (K20C1.) This was classed as a "square engine" due to the bore and stroke measuring an identical 86mm.
Interested in the history of other cars? Make sure you head over to our 11 Best JDM Cars Of The Nineties guide!
---
Which cars have the Honda K20 engine?
K20A
2001-2006 Honda Civic Type R (JDM)
2001-2006 Honda Integra Type R (JDM)
2002-2008 Honda Accord Euro R (JDM)
2007-2011 Honda Civic Type R (JDM)
K20A1
2001-2006 Honda Stream (RN3, FWD)
2001-2006 Honda Stream (RN4, AWD)
K20A2
2001-2006 Honda Civic Type R (EDM)
2002-2004 Acura RSX Type S
2002-2004 Honda Integra Type R (AUDM/NZDM)
K20A3
2002-2006 Acura RSX
2002-2005 Honda Civic Si
2002-2005 Honda Civic SiR
2002-2005 Honda Civic Type S
2003-2006 Honda Civic 2.0 i-VTEC (SEA)
K20A6
2003-2006 Honda Accord (EDM)
2003-2006 Honda Accord (ADM)
K20C1
2015-present Honda Civic Type R (EDM)
K20C2
2016-present Honda Civic LX (USDM)
2016-present United States Formula 4 Championship
K20C3
2016-present Honda Avancier (China)
K20C4
2018-present Honda Accord
---
Honda K20 Modifications & Tuning
You already know that the team here at Drifted.com are massive geeks when it comes to tuning cars. The same applies here.
Honda's history of creating engines with heaps of tuning potential is certainly up there with the best, and similarly to the previous generations, most models of the K20 are no exception.
However, we will state that if you either own or are considering the economic engines such as the K20A1, K20A3, K20A4, K20A6, or K20Z2, we'd highly recommend not investing time and money into trying to squeeze additional performance out of these engines.
They weren't made with power figures in mind and you're likely to invest a lot of time and money for minimal rewards.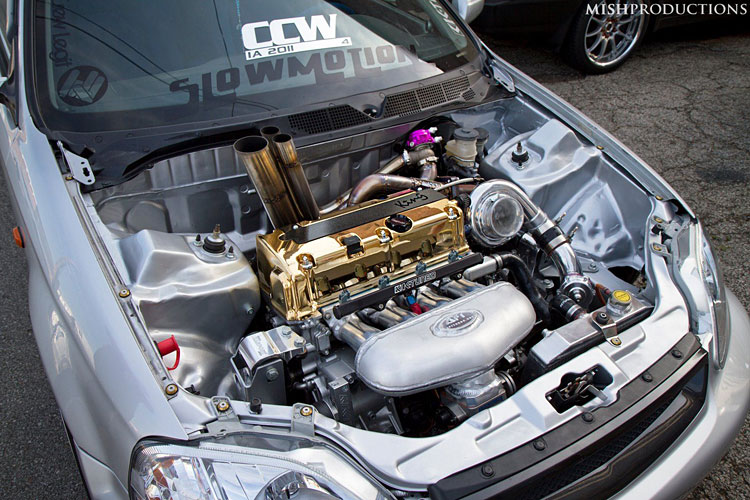 With your typical breathing upgrades such as a decent intake and a free-flowing exhaust, you're likely to see around 200whp from a K20A2. This is far easier to achieve in the K20 than it is in the B18, which requires more extensive mods to hit the 200whp ballpark.
For those of you with JDM K20A, K20A2, K20Z1 or K20Z4, you've hit the jackpot when it comes to easily achievable power gains. By simply fitting bolt-on mods such as an RRC intake manifold, an FD2 throttle body, a cold air intake system, 4-2-1 header, a 2.5" exhaust and a Hondata K-ProECU you're likely to see 230whp, making for a great setup, especially for street use.
If you're looking to go further, larger throttle bodies, intake manifolds, cams, cam gears, valve springs and retainers, a larger exhaust, lightweight flywheel, and larger injectors will give you even more power. With even further mods you can also achieve over 9,000rpm.
There's also the option to use the K24A2 cylinder block with the JDM K20A or K20A2 head to build a 'K20/K24 Frankenstein'. This will give you 2.4-liters of displacement. With larger pistons, the compression ratio is then capable of being increased to 12-13.0:1.
With extensive modifications, you can expect to hit 300hp from an N/A engine and if you're willing to go all the way with throwing money at it, you can eventually achieve a 10,000rpm redline, but be warned, this doesn't come cheap!
K20A Forced Induction
Forced induction is the go-to solution for most gearheads when it comes to eking out some extra horses.
Once you've added all the costs involved in the Frankenstein build above, it may well make more sense to go with a K20 Supercharger Kit. There are several models available off-the-shelf which can provide over 300hp.
If you're looking to make further supporting mods, 400whp can be achieved with a supercharger.
If a supercharger isn't exciting enough, there's always the turbo option! With a Garrett GT3076R, stage 2 cams, valve springs, and retainers you could well be looking at even more power.
Not sure whether a turbo or supercharger is best for your needs? Check out our Turbocharger Vs Supercharger - What's Best? guide!
Although the stock internals on a healthy engine are capable of handling over 400hp, we'd highly recommend considering transmission upgrades at this point due to the stock trans tending to explode around these power figures.
If you're looking to go all-out, a built bottom-end with aftermarket sleeves could well go all the way to 1,000hp.
K20C Upgrades
With some simple bolt-on mods such as a cold air intake system, a front-mount intercooler, a full exhaust system with downpipe, and Stage 2 ECU tuning, you can be looking at 380hp with the stock turbocharger (around 280hp for the Accord X.)
---
Honda K20 Engine Swap
We've seen some insane K20 swaps over the years, from Lotus through to Mini, and just about everything in-between! Given its lightweight nature with impressive power figures from natural aspiration along with the potential for forced induction, it's easy to see why so many people make it their weapon of choice.
When we said insane, we weren't exaggerating. How does a 1,000hp K20-powered NSX tickle your fancy?
But, an engine swap is not as simple as Forza makes it seem. If you're considering a swap, here are some of the essentials that you'll need to consider.
Engine
Not only will you need the engine, but you'll also need all the components that go with it, such as fuel lines, wiring harnesses, and a complete transmission to match.
If you're breaking a car, you can easily pull all of this yourself. However, if you've sourced an engine block it may be a little trickier.
Accessories
Next up are all the accessories you need to make the engine function as intended.
You'll need the starter, alternator, and power steering pump (if equipped.) It's also worth remembering that you'll need replacement pulleys if you're replacing air conditioning and things too.
Engine Management
You'll need the ECU from the original car, which should be provided with the wiring harness. You may well be upgrading or tuning this, but it always makes life far easier if you have the original ECU to hand.
Mounting
It should go without saying if you've got this far, but you're going to need to consider how you'll be mounting the engine. For some cars, there are simple off-the-shelf mounts, but if you're going for something more extreme then you'll most likely need to consider having custom mounts fabricated.
Extras
It's worth refreshing or upgrading additional parts of the engine before you fit the engine in the bay while it's convenient. It can sometimes be worth holding out a little longer and extending your budget for some worthwhile upgrades.
Things like an upgraded throttle body can provide decent power upgrade potential for minimal cost.
---
Honda K20 Reliability & Common Issues
Honda is a brand known for its reliability, and the K20 is an extremely reliable engine that has often been known to achieve 'moon mile' status, there are some potential issues that could arise, so it's well worth maintaining it as best you can.
Besides the obvious routine servicing, typical maintenance can include valve adjustment every 24,000 miles. Valve clearances for a cold engine are 0.21-0.25mm on the intake and 0.28-0.32mm on the exhaust.
Camshafts on the K20 are rotated by a timing chain that has a service life longer than 120,000 miles. It's worth checking if maintenance or replacement is required after this.
As for the problems you may well encounter during your ownership, and which are well worth looking out for when it comes to buying.
If you're hearing a knocking sound from the engine, it's often not a good sign, however, it can sometimes mean that the valves simply need adjusting. However, if this hasn't been done for some time it can increase wear on the exhaust camshaft. This may mean that you'll need to replace the camshaft.
Oil leaks, as with all engines, can sometimes occur. It's most likely to be coming from the crankshaft's front seal and is a common problem that simply needs a replacement part.
If you've got a rough idle, it's most likely going to need a simple clean-up of the throttle body or idle air control valve.
If you've got vibrations coming from the front of the car, the mounts are going to be the first port of call. With highly worn engines, after checking the mounts, it issue may lie with an elongated timing chain.
Engines produced between the 2000-2003 model years can sometimes suffer from the fourth cylinder overheating.
---
Conclusion
Although it took some convincing for the die-hard B-series owners, the K20 certainly turned into yet another powerplant that Honda can deservedly be proud of and in many ways was a large leap from the legendary B18.
You'll need to be careful with your choice among the many variations that were eventually made, if you go with one of the solid contenders then we have no doubt it'll serve you well.
With its i-VTEC technology, it enabled significantly improved airflow and also added coil-on-plug technology.
Its tuning potential makes it a fantastic choice for either upgrading your existing engine or using it for a swap to create a whole different animal. With up to 350hp achievable with the later engines, they can eventually be pushed to 1,000hp with extensive modifications.
---
Additional Honda K20 Related Content
We've selected some of our favorite K20 YouTube picks for your viewing pleasure!
If you've not seen the Z Cars Mini's before, you've gotta check this out. Could this be the perfect combination?
Adam LZ takes a K20-powered Miata for a spin.
This Lotus Exige has fitted a supercharged K20 which is capable of hitting 9,000rpm!
Think it's just FWD cars that opt for the K20? You'd be wrong! Check out this AWD Acura RSX with a K20 under the hood!
Another K20-powered Mini, this time pulling off a 2.83 second 0-60mph!
How could we not complete our guide with a sound compilation video?!
If you're also interested in the other engines that Honda has to offer, make sure you check out our comprehensive Honda B-Series guide.
Photography credits
Drifted would like to extend thanks to the following sources for use of their images: