Forza Horizon 4 vs 5 – All You Need to Know
Already own Forza Horizon 4, and wondering how the latest installment in the series stacks up against its predecessor? We've got the answers.
One of the most remarkable ways to pass the time on any video game from this genre is driving (surprise face). Therefore, when we load our favorite competitive option, we want to hit the road as quickly as possible. You get this option when you load a racer with open-world features.
Instead of navigating through multiple menu options, you'll hit the road and later check what's new. Furthermore, you can use an entire gaming session exploring different parts of the map and making random objectives as you move around.
Most noteworthy, all the racing events take place inside sectioned parts of the virtual world. Hence, you can practice difficult sections as you drive between objectives.
This article will explore why the Forza Horizon series has great potential. We'll also compare the Forza Horizon 4 and Forza Horizon 5 to see the best.
Playground Games Adds More "Salt" to the Genre
Even though the Open-World part is the highlight of the Forza Horizon franchise, more things have increased its popularity.
First, we can never have an excellent racing video game without a good Carlist. Many options that you'll see in Forza Horizon look and sound identical to their real-world counterparts. This likeness means that a casual or a car fanatic will like the Driving options.
Secondly, we can explore different regions and discover how the driving changes on each part of the planet. We can use a Porsche around a living volcano thanks to the arcade-ish approach from Playground Games.
Last but not least, every racing event or random task blends and allows you to find enjoyment in every little thing you accomplish. From Seasonal events to custom-made tracks, you earn rewards that will help you in the long run.
Microsoft Exclusivity
It is now common to see both Forza Horizon and Xbox logos together when you see any ad on the Internet. Above all, the Xbox community welcomed the genre and saw the great potential of Playground Games from the start.
Indeed, since Sony is the direct competitor, many players also match Forza with Gran Turismo. Both franchises are in the same genre, but their approach tends to change slightly. In other words, you always find something new when you try the other option.
Above all, thanks to the constant success of all the versions of these driving video games, it seems that we'll get more elements in the future.
The Horizon PC Experience
Since the big company (Microsoft) is paying the bills, you could first only play the Forza Horizon franchise inside their consoles. Many new players can test and enjoy this racing video game thanks to their PC platform expansion.
A usual difference that becomes relevant when any video game gets a "port" into the PC is with graphical enhancements. Depending on your computer, you might get the option to play at a 4K resolution and with more than 60 fps (frames per second).
Furthermore, you get to pick the controller you want (even Driving Wheels or a Keyboard) and unique setups that could change the sound from the engine. Moreover, you can reduce the "response time" and increase your reaction time when you're in a middle of a racing event.
As you can already tell, playing on PC unlocks even more potential for Forza Horizon. Even though everyone gets the same content, you have more freedom to play your way.
Forza Horizon 4 vs 5 – The Differences
Now that you have a clear idea about what brings players to the podium with each new version. Let's discuss the differences between the recent racing video games of the franchise.
Even though both come with exemplary and "not-so-good" gameplay mechanics, some players tend to form a preference after a couple of hours. Hence, even if Forza Horizon 5 is the last element of the franchise, FH4 still has strong arguments.
UK vs New Mexico
Let's begin with the region that each racing video game takes as an inspiration for the open-world map. Both places allow the player to explore and drive through different biomes. Additionally, each option comes packed with many activities and challenges that will put your driving skills to the test.
On the one hand, you have the UK and that European vibe that catapults you into mysticism and human history. Overall, since you're driving on the "island," you'll need to navigate on different sides of the road. Furthermore, you'll see how the seasons impact the map.
In contrast, New Mexico and its expansive jungles seem to make each road more "alive." As you explore deeper, you might see the ancient temples filled with mythology and tradition. Since humankind hasn't messed too much with the place, you'll see wildlife and dangerous roads.
As you can already tell, each place comes with its powerful essence. To some extent, you can travel worldwide in a matter of minutes as you exit one Forza and run the other.
Gameplay Differences
In this part of the article, we'll discuss "nitpicked" factors that change according to the game version. As we stated before, "different" doesn't always mean a bad thing. Instead, we get to experience the Forza Horizon Festival in multiple ways.
Forza Horizon 4 vs 5 – Drifting
One of those essential elements (at least for us) is how the drifting mechanics change from one game to the other. Even though the premise is the same, the handling plays a considerable part as you perform this trick.
Inside Forza Horizon 4, drifting gets a little tricky and sometimes inconsistent. Furthermore, the handling becomes chaotic when driving in heavy rain or snow. If you add the way seasons change the entire map, you'll soon discover how this trick tends to work differently each time you log in.
In contrast, drifting works like a charm in Forza Horizon 5. Thanks to the improvements in how you control any vehicle, sliding across New Mexico never felt better. Above all, you'll get used to the FH5 driving changes faster since it lacks the impact of different seasons.
Follow the Forza Horizon 5 Drift Tune for better results.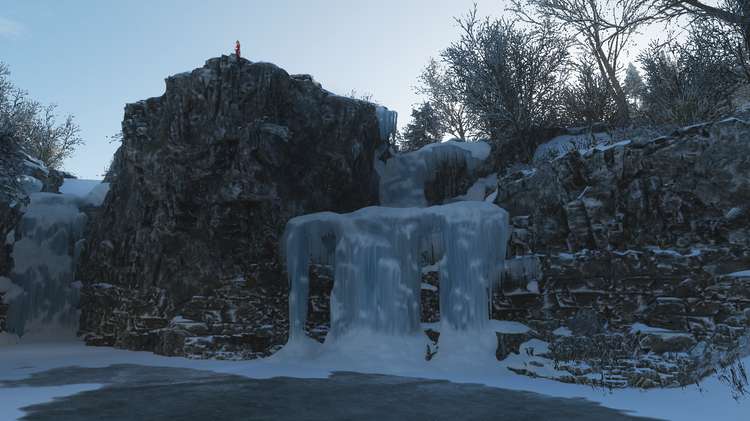 Expeditions and Unique Missions
Although both games have much different racing events where you can test your driving skill, it is fantastic to take a little break and learn more about Horizon events or the region's backstory.
When you load any of these missions, you'll usually get someone talking important stuff about the event or the setting as you drive from one point to the other. You might see a couple of missions in Forza Horizon 4, but they lack objectives.
It seems that Playground Games keep improving on this gameplay mechanic, and you'll see better things in Forza Horizon 5. Instead of moving between points as fast as possible, you could get other objectives inside a specific zone.
Barn Finds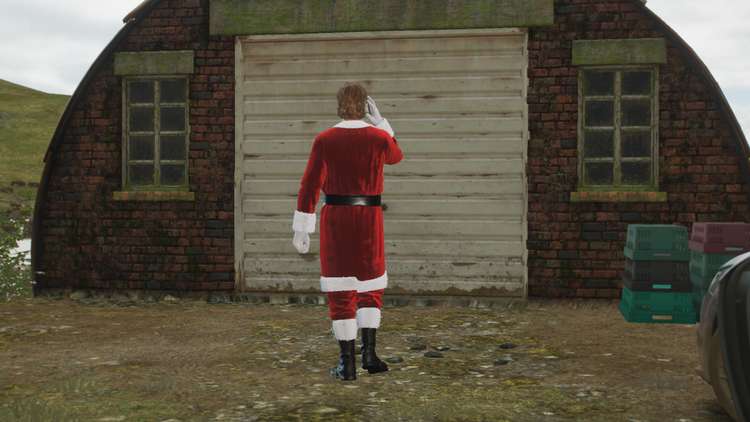 In Barn Finds, you'll acquire some of the rarest cars from the Forza Horizon Festival in both racing video games. You'll get a rumor that someone has seen a vehicle in a "barn," and you'll have to investigate the area until you discover the building.
In both games, this feature works the same way. However, finding the barns in Forza Horizon 4 becomes a little more tedious. Overall, the area sometimes is more comprehensive, and the building itself looks too small.
If you're a person who likes to spend a lot of time investigating until you finally discover the "clue," Barn Finds in FH4 will look more appealing.
Check more info about this subject in Forza Horizon 4 Barn Finds and  Forza Horizon 5 Barn Finds
Offroad Attribute
One of the innovative elements of Forza Horizon 5 is integrating the off-road part into the game. Even though driving in the "dirt" isn't that new in the driving video game genre, before, it was more like additional content.
You could build the car you want and add some offroad tires, and you were almost good to go. But with FH5, you now see why some cars have better control outside the pavement while other "rally cars" seem to have issues.
Moreover, since we are visiting New Mexico, the place gives many options to place multiple nature obstacles along the way. You can start a racing event in a town and finish in a middle of a dangerous jungle.
Vehicle Diversity
Even though Forza Horizon 5 got a recent release date and has a chance to add more popular vehicles to the roster, they both have their good and not-so-good. Playground Games seems to take the region first and set the Carlist later.
As a result, when you play in Forza Horizon 4, you'll see different cars that "feel" more related to the European environment. Also, the developers added some interconnected DLCs (for example, the James Bond-themed vehicles) that play a significant role in the United Kingdom.
On the other hand, you'll see multiple vehicles that inhabit the New Mexico region. For example, this version will show famous Off-road cars with unique attributes. Additionally, Forza Horizon 5 adds more elements and keeps increasing the Carlist monthly.
Refined Car Upgrade Options
It is necessary to have an upgrading system on any racing video game. The Forza Horizon series always has different ways to customize your garage and play with other attributes and critical features.
Although it is a great implementation (compared to many other options in this genre), the developers seem to keep refining this gameplay mechanic for the better. Hence, with each version, you'll get access to more parts and more ways to become creative.
Within Forza Horizon 5, you'll see more options that will add more playstyle changes to any vehicle in the past and present roster.
Technical Changes
Besides many differences around the gameplay, there are also other elements you might consider. Here you'll find things that work differently within each racing video game.
Visuals
Thanks to the evolving ways we see improvements in the graphics on each video game, the vehicles never looked better (for the time being).
Since Forza Horizon 5 is more recent and gets the latest enhancements, you'll see more creative ways to check the environment and add different effects on any car.
Multiplayer Features
Both games have the crossplay feature that lets you play with your friend, no matter the Xbox console or even if they are playing on PC. Due to the lack of new stuff, the community from Forza Horizon 4 seems to take a hit.
Furthermore, you'll see more new players in the last part of the franchise that come here to try some races.
Don't get us wrong, you'll find people if you want to play Forza Horizon 4 online, but they might have more time to play than you.
Is Forza Horizon 5 Cross Platform? Check the link to learn more.
Driving Wheels
Another innovative feature allows you to use more ways to play the racing video game. Hence, you'll see more compatible Driving Wheels with Forza Horizon 5.
Additional Features
Last but not least, you have substantial elements that need to change with each game in the Forza Horizon series.
DLCs
As you likely guessed, the downloadable content changes with each version. With FH4, you can play with Legos, while the Forza Horizon 5 allows you to play with Hot Wheels.
You can grab all the additional content from Forza Horizon 4 and try it out. On the other hand, we still haven't seen it all from FH5.
Discover detailed info about this subject in Forza Horizon 4 DLC and Forza Horizon 5 DLC
Seasonal Events
The rewards from each version change a little bit, but you might see similar tasks on both. This feature gives you more ways to play the Forza Horizon series.
Followers are No Longer Needed
Due to the massive burst in many Social Media websites, Playground Games added that "followers" thing as an impulse for a better Foza Horizon Festival. Inside FH4, you earn popularity when you complete events or pass through PR stunts.
Although it sticks to the world, we live in today, more often than it felt unnecessary. Thankfully, we returned to the usual "experience bar." In Forza Horizon 5, we get levels after completing any task.
Moreover, in FH5, you'll need "Accolades," or what we often know as achievements, to unlock more Forza Horizon Festival outposts and continue with the story.
Wrapping Up
As you can already tell, both games have a good and a wrong side. If you're willing to acquire a single one of the series, you should check if you feel connected to the region and if you see the offroad as something fun.
Both games are fun and can give you many challenging gaming sessions. Most noteworthy, if you don't want to miss the Forza Horizon 4 action, you might want to get this racing video game before it leaves the market.
Now that you've seen a laid out comparison between the Forza Horizon 4 vs Horizon 5, you should definitely read our take on Forza Motorsport vs Horizon!