Drift Hunters MAX Competition – FREE ENTRY
Think you've got what it takes to beat our lap in Drift Hunters MAX? Show us your skills for the chance to win one of three Amazon gift cards!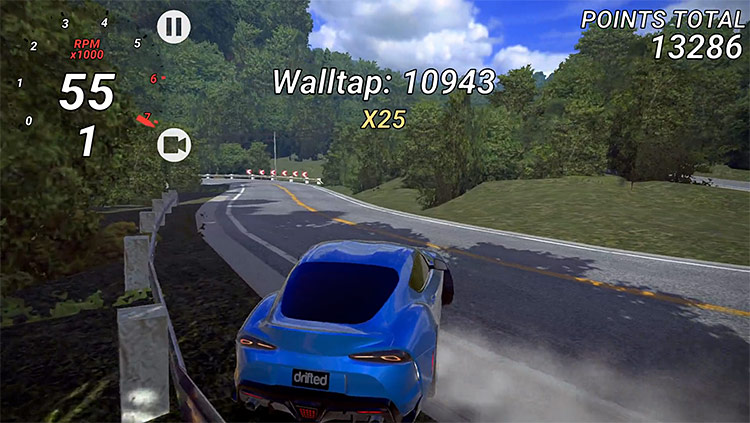 ---
Drift Hunters MAX FREE ENTRY Competition
We're delighted to announce our first-ever Drift Hunters MAX competition, with the TOP THREE highest scores receiving a total of $100 in Amazon gift cards - all you need to do is show off your drifting skills in the latest Drifted.com exclusive game!
Winning Prizes
1st place – $50 Amazon US gift card
2nd place – $30 Amazon US gift card
3rd place – $20 Amazon US gift card
To be in with a chance of winning the vouchers up for grabs, you simply need to set your best score and upload your lap to YouTube following the 'Competition Entry Rules' below.
DEADLINE: April 29 2022 (23:59 EST)
---
The Score To Beat
Here's a video of us throwing down a lap on Akagi. As you can see, we get a little up-close-and-personal with the barriers a few times, as well as getting over-excited and spinning out.
We have no doubt that you guys are going to do a far better job, so our score of 33,303 should be easy enough to beat!
---
Competition Entry Rules
For your chance to show us off tire-shredding skills and be in with a chance of winning one of THREE AMAZON GIFT CARDS up for grabs, you'll need to meet a few simple requirements.
Using the following criteria, the top three Drifted.com fans that achieve the highest score above 33,303 before the April 29, 2022 (23:59 EST), deadline will each receive an Amazon gift card.
You'll need to select the 'Akagi' track in the game menu, and drive from the start to the finish of the course, with no driving backward at any point
If you spin out during the lap, you will need to stop the car until your combo has reset to zero
Cheating is not allowed. Submissions will be verified to ensure the winner has completed a legit run
You can use any car of your choice, with any upgrades
Entries are limited to two per player – upload the videos, and re-submit your entry in the 'Entry Submission' below if you beat your initial score
Your video will need to be uploaded to YouTube as 'Public' with the following hashtags in the description: #drifthuntersmax #drifthunters #drifted
You will need to record your lap using a screen recorder. We recommend the free OBS Studio software (tutorial here)
Please note that entries which have not met the above criteria will not be eligible for the prize.
This competition is only available to US residents, with gift vouchers for use at Amazon.com.
On April 30, 2022, we will officially review all entries that have met the criteria, before awarding the top three winners with their prizes, and showcasing their tire-shredding skills to the Drifted fanbase.
Now that you're familiar with the rules, it's time to hit up the touge and throw down your ultimate lap – but don't forget to hit the record button first.
Good luck, and most importantly – have fun!
---
Submit Your Score
Think you can do even better? Don't forget that you're allowed two entries for this competition, so make sure you continue smoking out the touge before the deadline!