Let me introduce you to Luke's clean, white and well modified MK3 Supra.
Luke resides in the Inland Empire of sunny Southern California, he's an avid skater and car enthusiast.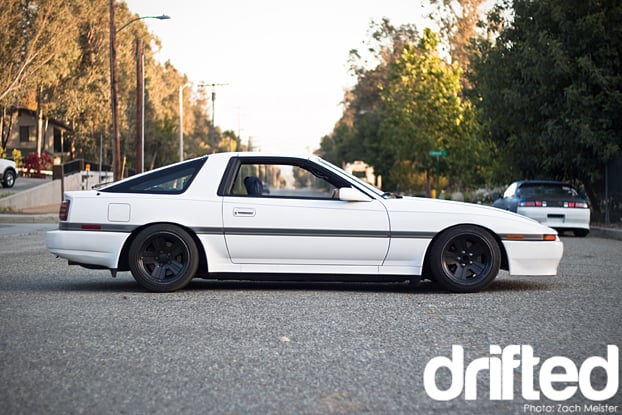 Luke has a very nice, simple taste when it comes to building cars. He enjoys simple, he enjoys the clean styling, and his car definitely shows this!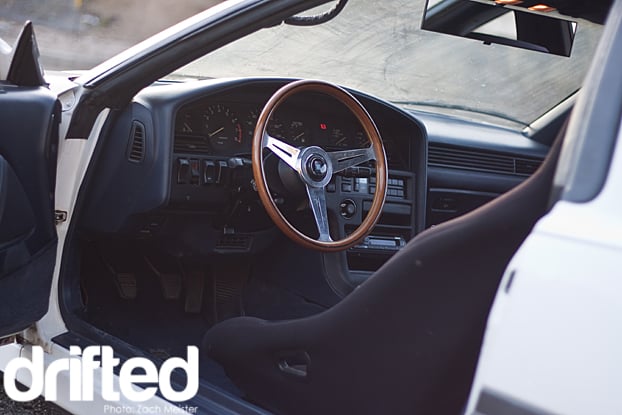 This cars interior looks like it came straight off the Toyota dealership in 1989, aside from the Corbeau Clubman Bucket seat, Nardi Classic steering wheel, and Broadway mirror.
Classy, ain't it?
Stick rocking a OEM shift knob, with a brown paisley shift boot. Luke's collection of Spitfire wheel stickers on his center console show his dedication and love for skateboarding.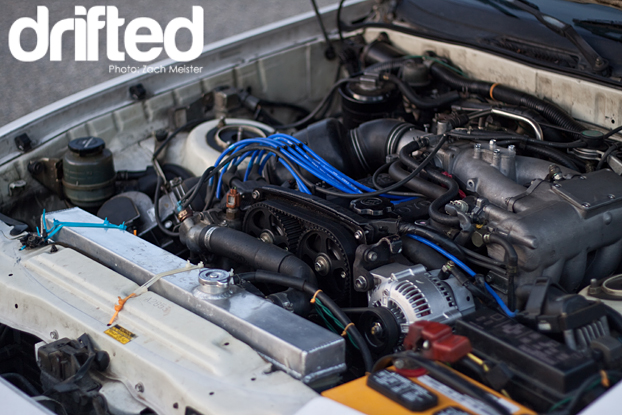 …it's even got a freshly rebuilt N/A 7MGE mated to a Megan MDT exhaust.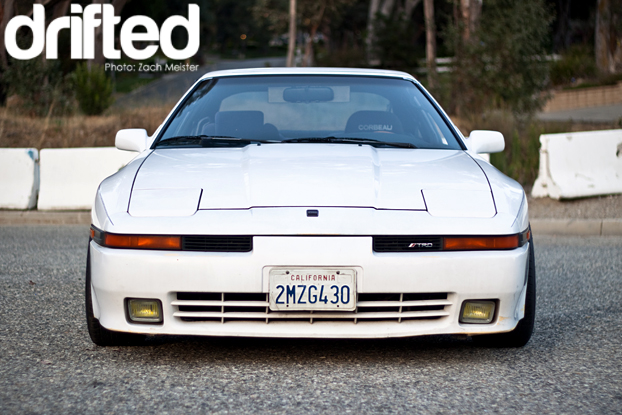 The Supra's lovely stance is brought to you by a set of Tein Super Street coilovers, with Mitsubishi Starion wheels in 16×8 mounted up!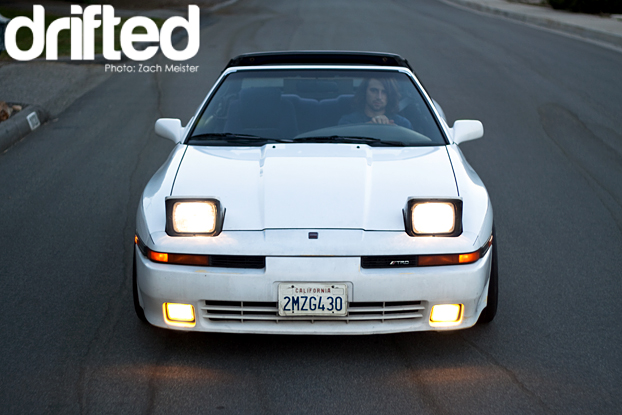 This car is drifted, it is driven, and has been built with blood, sweat, and passion.

Great job Luke, keep up the good work!
So you dig Luke's MK3 Supra, do you like the MK4? Check out our awesome Toyota Supra car game.
Spec List:
Motor:
Freshly rebuilt JDM 7MGE
ARP Headstuds
OEM Gasket
NGK Spark Plugs and Wires
Intake
Megan MDT Exhaust
Megan Aluminum Radiator
Taurus EFAN
Interior:
Nardi Classic
Corbeau Clubman
Exterior:
TRD Badge
JZA70 Fog Lights
Footworks:
TEIN Super Street Coilovers
Mitsubishi Starion wheels ( 16×8 )
Learn more about the mighty 7M-GTE engine with our 7M-GTE guide.