Are you looking for the maximum fun of RWD without the insane price tags? Here are our ultimate tire-shredding bargains for cheap sideways thrills.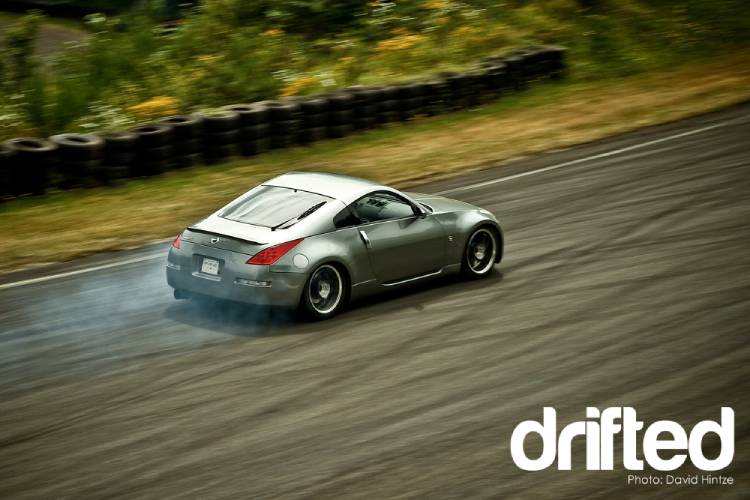 We're almost entering 2023, and engineering has come a long way. Power delivery is calculated with utmost precision.
With the introduction of modern-day AWD systems capable of splitting torque to both the front and the rear axle, an inevitable question arises – are RWD cars still the ultimate choice, and is this the perfect time to bag a bargain?
Why Do People Prefer RWD To FWD Cars?
Like rear-wheel drive cars, front-wheel drive cars have been around for a very long time. However, rear-wheel drive cars were actually manufactured before front-wheel drive cars.
This was due to the fact that the differential and CV axle were not yet invented, and early cars used to slip a lot while taking turns.
Slip does equal drift, to some extent, and RWD cars have a larger slip angle compared to FWD cars, which is why they tend to oversteer.
Understeer and oversteer are two phenomena that drivers encounter when going around corners. Oversteering happens when the front tires grip more than the rear tires during a turn, and this throws the back of the car sideways.
On a RWD car, this is common since the power is being sent to the rear wheels, which lose grip.
Understeer on the other hand happens in front-wheel drive cars. If you enter a turn at excessive speeds, the car will keep traveling in a straight line. Letting go of the throttle will enable you to turn the car properly.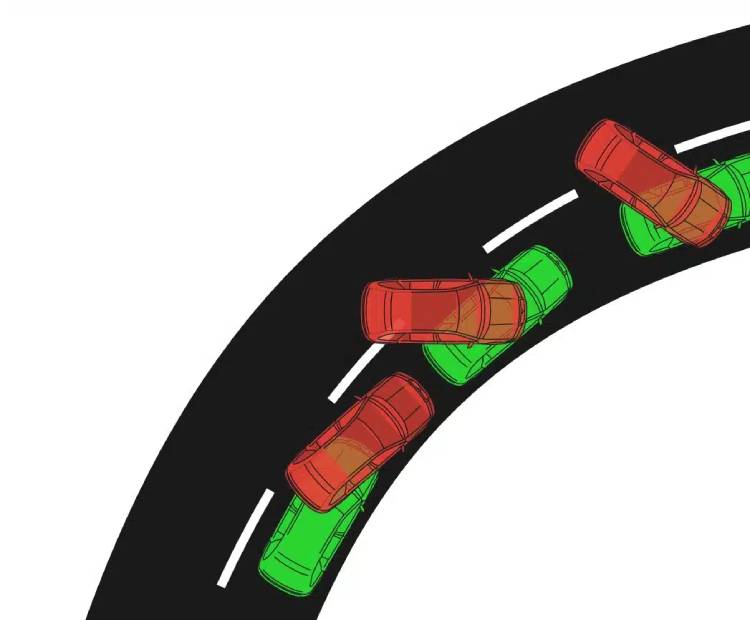 With that being said, RWD cars are able to take turns faster than FWD cars, so they are a preference for most people.
All-wheel drive cars are a much newer trend, and they are more balanced than both front and rear-wheel drive layouts. Which is more than what Honda owners can say about their cars.
List of the Best Cheap RWD Cars
Please note that these are in no particular order, we wouldn't want to upset the fanboys!
Mazda Miata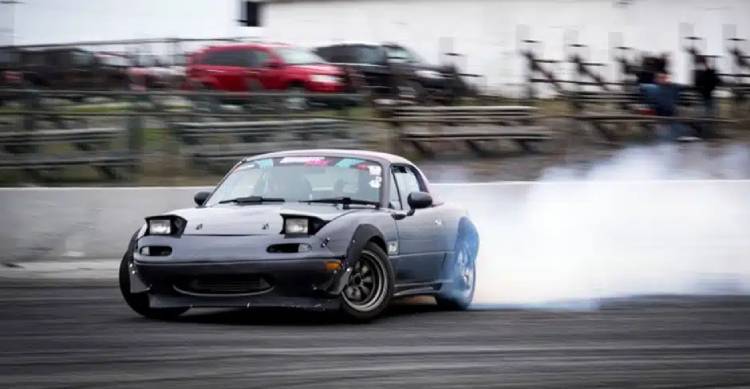 One of the best, and most affordable cars on the market, the Mazda Miata is a truly phenomenal car. The car has a perfect 50-50 weight distribution on the road, making the driving experience epic for the value of this car.
It's easy to find the JDM 1990s Mazda MX-5 Miata for under $7,000, and the community surrounding this car is pretty huge.
The Miata is a rear-wheel drive roadster, and on paper, the numbers do not say a lot – it has a top speed of 115 MPH, and produces 115HP from the 1.6L inline-4.
If you're looking to swap this engine out, don't worry, we've got you covered. Read our complete guide on engine swaps for the Mazda Miata.
The engine also produces 136Nm of torque @ 5500 rpm, and the car does 0-60mph in a time of 8.8 seconds. Not supercar figures, but for the price of the car, pretty good we might say.
The 1.6L engine was swapped out in the 1994 model for a bigger 1.8L inline-4. Power figures were bumped up to 129 hp @ 6500 rpm. For a comprehensive deep-dive, make sure you check out our Miata tuning guides.
Nissan 350Z
The 350z is a drift enthusiast's dream. You can get one for around $10,000 nowadays, so we had no reason not to add this car to our list. The car is powered by a 3.5L V6 and has a short wheelbase, which makes it a great car for drifting.
The V6 in the 350z is capable of producing 287-310 horsepower depending on which model you'd go for. The engine has a lot of aftermarket support, with a lot of bolt-on modifications available in the market.
The engine is also designed to withstand a lot of boost, which makes it a good choice for tuners. You can twin-turbo the V6, with minimum modifications to the internals.
The 350z is not a car to be messed with. It has a weight of approximately 1500 kilos, and with all that power being delivered to the rear, it is quite fast. 0-60 in the 350z takes under 6 seconds with a six-speed manual transmission.
Remember that the manual variant came in later years, and is definitely the one to get.
Interested in buying a 350Z? Why not check out our other 350Z tuning guides.
Infiniti G35/G37
Technically another Nissan on the list, Infiniti has been making some pretty good rear-wheel drive cars on the market. The G35 was first released in 2003, and since then, it has developed quite a large fan following. It has the same V6 as the 350z, and you can get a low-mileage G35 for under $10,000. Or, for an additional $5000, you could go for the beefier G37.
The G37 is also based on the same design. Both cars are available as a four-door sedan or two-door coupe. The G37 has a bigger V6 with a displacement of 3.7 liters. And both cars feel fast, with the 3.5L producing 300hp, and the 3.7L producing 330hp.
Power figures apart, the two cars have an independent front suspension, multi-links, and fat anti-roll bars. Most of the suspension components are made out of aluminum, which keeps the G35 under 1600, and the G37 under 1800 kilos.
Both models also come with traction control, anti-lock disc brakes with electronic brake force distribution, as well brake assist. If you want a deeper dive into the differences; check out our G35 vs G37 article.
For drift fans, the G35, and the G37 are both tail-happy. With just a bit of throttle, the car will stick its end out and is controllable even with the traction control switched off. We have a huge selection of G35 and G37 tuning guides for you to check out.
BMW 3-series (E46)
The BMW 3-series is another good-looking and fun RWD car to drive. The 3-series does not need an introduction; it is probably one the most favorite BMWs for all, from office workers to hard-core tuners.
M3s are usually priced above the $20,000 mark, but a 330i can be bought for under $8000.
The 330i E46 is a great starter car; it has a modern design with a sloping roof line and a 3.0-liter M54 engine that produces 230hp.
The design is what we absolutely adore, as well as the unmistakable tail lights that are signature to BMW.
The E46 has a huge community revolving around it and has a lot of tuning potential. The engine itself is capable of handling a lot of stress, so if you're thinking forced induction, you need not worry.
Turbo and supercharger kits are available for the M54, bumping power figures up to the 400-mark.
The E46 also has great handling – it has an independent suspension, which makes the car feel planted on the road. The E46 is also a good starter car with a strong chassis. If you're building a drift car, make sure you check out our E46 tuning guides.
Chevrolet C4
The fourth generation of the Chevrolet Corvette commonly known as Chevrolet (C4) is one of the most popular sports cars produced by the American automobile manufacturer Chevrolet.
Chevrolet gave us the Chevrolet C4 had a completely new modern and sleek design compared to its predecessor, the C3.
The Corvette C3 has always shined as an icon of its era. It has some of the most amazing arch patterns we've seen. The C3 launched in early 1983 and production went on till 1996.
The C4 came with a high-performance double overhead cam engine known as the Chevy LT4, and the LT1 (link to our guide included). The LT4 is a 5.7L V8 that produces 330hp and 340 pound-feet of torque, while the LT1 produces 300hp with 300 lb-ft of torque. These figures went up to 405 hp in 1993 for the ZR1 models which had an LT5 engine.
The reason for C4 being so popular in its time was its undeniably powerful engine. It came with a manual transmission making it more fun to drive. The C4 also came with an electronic dashboard, which was fairly new at that time, and this makes the car feel more modern than it is.
You can get a C4 within the $10,000 range, which is a steal for a Corvette.
Lexus IS300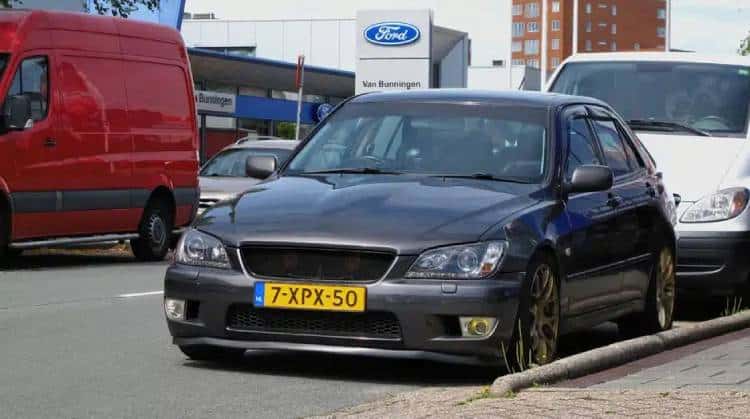 The Lexus IS 300 is the North American version of the Japanese Toyota Altezza. Read our exclusive guide on the Altezza here.
The IS300 debuted in the North American market in 1999 under the branding of Lexus, after its great success in the Japanese market as the Toyota Altezza, which won the "car of the year" award back in Japan.
The IS300 is a compact D-segment sedan. For the price of $6000, it comes with a rear-wheel drive layout paired with an exciting powertrain of a 3.0L 2JZ-GE engine which produces 212-227 bhp and 283-298 N⋅m of torque.
The IS300 is engineered to perfection; it handles well, and with the traction control off, will slide corners with extreme grace. The main reason for the IS300s fame was its powerful engine, which is extremely tunable. The 2JZ-GE is essentially the same engine as the Toyota Supra but it wasn't turbocharged for the IS300. However, you can strap a 2JZ-GE aftermarket turbo kit on if you're hunting down more power!
The IS300 came with a 5-speed manual transmission and also a wagon known as the IS300 SportCross was available with a 5-speed automatic transmission only.
Toyota MR2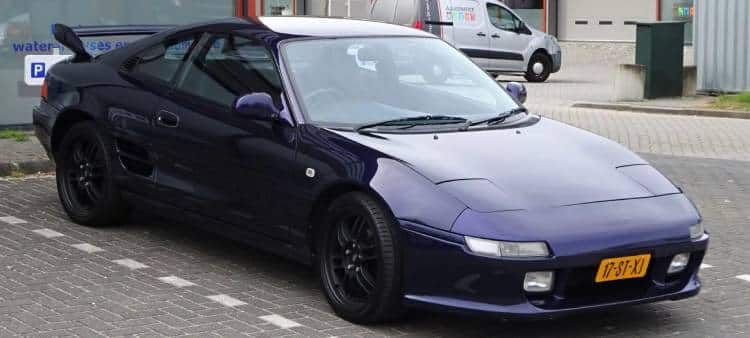 The Toyota MR2 is a two-seater, mid-engined, rear-wheel drive sports car manufactured by Toyota in Japan. The MR2 was launched in Japan in1984 and it was marketed all around the world. Its production continued till 2007, over the span of these years, MR2 had a total of three generations W10 (1984-1989), W20 (1989-1999), and W30 (2000-2007).
The latest generation of the MR2 came with a powertrain of 1.8 L 1ZZ-FED engine which produced 138 bhp and 171 N.m of torque, having an option between both a manual gearbox and automatic 5 and 6-speed transmissions.
The second generation, W20, came with a 2.0L engine as standard, paired with a 4-speed automatic and a 5-speed manual transmission. Another variant known as the SW21 came with a 2.2L 5S-FE engine generating 130 hp.
The Toyota MR2 gained popularity primarily because it was the first ever mid-engined car that Toyota had ever developed. It was very well known for its reliability and legendary build quality. Its design became very famous; many called it a timeless design. The MR2 was crowned as Japan's "Car of the Year" for the years 1984 and 1985.
Mazda RX-8
The Mazda RX-8 is the successor of one of the most iconic sports cars Mazda RX-7 produced by the Japanese automobile manufacturer Mazda. The RX-8 was made available for sale in the North American market from 2003 up until its discontinuation in 2012.
RX-8 is a four-door, front mid-engine, RWD sports car, powered by a rotary Wankel engine, like other Mazda RX models. The 1.3L Wankel rotary engine came paired with options of a 5-speed manual, 6-speed manual, 4-speed automatic, and 6-speed automatic gearboxes producing between 189-238 hp.
The main reason for RX-8's popularity was that it was a sports car with a relatively low price tag. It retained its popularity because even now people who want a sports car under the price tag of $10,000 find the RX-8 to be a pretty decent option.
However, the low sticker price comes with a tradeoff in reliability. These rotary engines aren't the most reliable engines and offer a very poor fuel economy.
This does not mean that the RX-8 is not a sports car. It looks and feels like a sports car, which is why it has made its way to this list.
Ford Mustang SN95
The Ford Mustang is one of the most iconic sports cars of all time, produced by the American automobile manufacturer Ford. The fourth generation of the Mustang was popularly known by the name SN95, which was Ford's internal code name for its fourth generation Mustang.
The S in the SN95 stands for Small, N stands for North American Operations and 95 is the sequence number of approved vehicle projects.
The SN95 came with a lot of engine options, with a massive 5.8 L V8 small-block engine, also known as the Windsor V8 engine which produced 140-290 hp and 355-522 N⋅m of torque.
Although the SN-95 is not the best-looking Mustang money can buy, it still looks and sounds great. Plus, you can it pretty cheap($10-15,000) since a lot of these cars were produced when it was in production.
Conclusion
Our top 10 RWD cars guide is intricately thought out. The cars on this list are true sports cars, all of which have good performance figures, and are extremely good cars if you're looking to build a drift machine with a low budget. And if you're still unsure, head here: https://www.drifted.com/cheap-drift-cars/
Alternatively, you could also check out our other article on the best drift cars for beginners.
Cheap RWD Cars FAQ
Here are some of the commonly asked questions when it comes to cheap RWD cars.
Why Are RWD Cars More Expensive?
A RWD car costs more from a manufacturing standpoint since it needs more parts than a FWD car, which has everything it needs in a small package. Additionally, the weight of the longer driveshaft that connects the engine to the rear wheels decreases fuel efficiency.
Are RWD Cars Good?
RWD vehicles handle significantly better than front-wheel drive vehicles, and you'll be able to tell the difference when negotiating bends, turns, and busy intersections. They won't have as much traction, particularly on slippery or icy roads.
Are RWD Cars Safe?
RWD vehicles are the least reliable since getting out of an oversteer requires more skill than getting out of an understeer. A RWD car is more likely to lose traction on slick roads, even with contemporary traction control.
Are RWD Cars Ok in Snow?
RWD cars don't behave ideally in snow even with modern traction control features, but it can make for heaps of fun once you're experienced, especially with snow tires!