Time Shooter 2: The Ultimate Time-Traveling Adventure!
Hey there, fellow gamers! Strap yourselves in for an epic ride through time with Time Shooter 2, the mind-bending browser game that will leave you on the edge of your seat!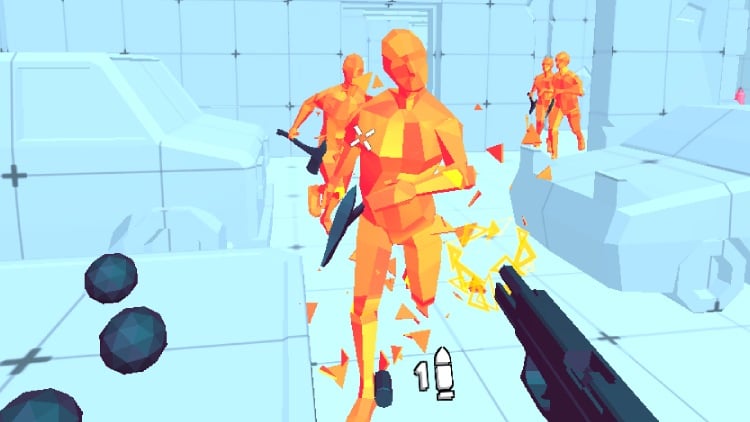 Get ready to embark on an adrenaline-pumping journey through time, armed with your trusty time-traveling weaponary in Time Shooter 2! Remember – the enemies only move when you move. Carefully consider each of your actions before you make them!
Save the World from Temporal Anomalies!
Temporal anomalies are wreaking havoc across history, threatening to erase important events and even entire civilizations. It's your job to put things right by battling through these disruptions and restoring the course of time. Challenge your strategic thinking and quick reflexes as you encounter hordes of enemies that are set on your destruction!
Watch Time Shooter 2 gameplay footage
For those who want a sneak peek before diving into the action, check out this awesome Time Shooter 2 gameplay video on YouTube:
Time-Traveling Weaponary
No time traveler is complete without their trusty pistol, and Time Shooter 2 offers a unique twist - you can swap out various weapons as you progress through the game! Blast your way through hordes of polyagonal villains with style and flair. Out of bullets? Try the axe!
Compete with Friends in Time Trials
What's more fun than traveling through time? Competing with friends, of course! Time Shooter 2 offers a great platform to time your own level clears where you can challenge your buddies to beat your best times in various levels. Who will emerge as the ultimate time-traveling champion? Only one way to find out!
Final Thoughts
Time Shooter 2 takes browser gaming to a whole new dimension with its thrilling time-traveling concept, challenging gameplay, and impressive attention to details. Whether you're a physics buff or an avid gamer, this game promises an experience like no other!
So, gear up and get ready to save time travel with Time Shooter 2! Embark on an epic adventure through time, save the world, and become the ultimate time-traveling hero. Remember, the future is in your hands!
Disclaimer: Time travel is still a work of fiction, and we advise against trying it in real life. Stick to the game and let the adventure unfold in the virtual world!
---
References: