10 Tips To Become A NASCAR Driver
If you dream of becoming a NASCAR driver then here are few tips for you!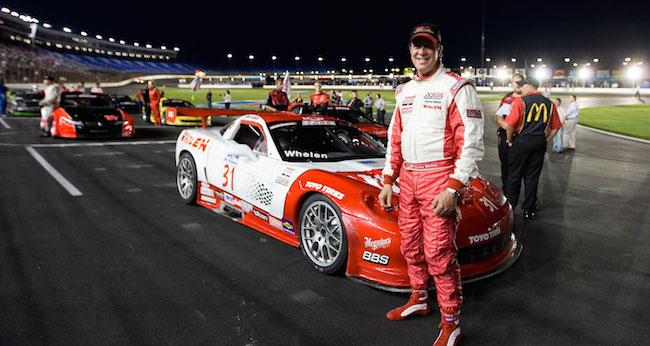 National Association for Stock Car Auto Racing (NASCAR) is an American racing event known for their stock-car racing. If you have ever dreamt of becoming a NASCAR driver then think again!
NASCAR is an expensive sport and it evolves lots of mental as well as physical training and focus.
With focus and proper training, sensible and measurable steps towards the ultimate goal, race car drivers can drive professionally in NASCAR.
However, to become a driver, you need certain qualifications and should know some basics before entering the racing world. If you can't become a NASCAR driver, you can become an Uber driver and still earn money behind the wheel! 🙂

First let's take a look at Anthony Alfredo's excellent YouTube video which describes how he got into NASCAR after dabbling in Lacross and professional football:
If you still dream of becoming a NASCAR driver then here are few tips for you!
Start young
The sooner you get behind the wheel, the sooner you will be able to start your professional racing career.
There are not many examples of professional drivers who got started when they were over twenty. Most professional drivers were talent scouted when they were in their early teens while racing go-karts.
Your younger years will also provide the perfect opportunity to get a headstart when it comes to health, fitness, nutrition, and general wellbeing.
While seat time is necessary, achieving optimal physical condition will help ensure you're ready for the big-time when the moment arrives.
Focusing on fitness and nutrition will set a good example, and it'll also help you be as quick and agile as possible, especially if karting is your initial goal.
Rent and practice with Go-Karts
Pretty much every professional race car driver's career would have started with basic go-kart racing (Lewis Hamilton is a good example). With karting, you can learn how to control a vehicle on the race track at speed and you can teach yourself the art of racing through practicing behind the wheel.
You can even participate in karting competitions from local to the international competitions. If you are under age then try and find a track for youth racing.
Practice on SIM racing software
Sim racing has exploded in the last five years, and with the recent pandemic many professional racing events have been moved (temporarily) to Sim racing.
This should show you just how highly regarded Sim racing is to professional drivers. While renting go-karts and trackdays every day is going to cost a lot of money, you could be running and re-running real world circuits in a Sim racing rig every single night after school (or work), perfecting your technique before you get behind the wheel for real.
Here at Drifted we have a selection of Sim racing games, these free to play games should get you started.
Network, network, network
Networking is a massive part of becomming a professional racing driver. Being involved in the racing community, be it go-karting or any other kind of motorsport and being out in the paddocks and garages and chatting with other drivers and teams will do wonders for your professional profile.
You need to behave yourself and take care to represent yourself well, on and off the race track. You need to sell yourself to everybody you meet.
The motorsports community has been described as a large family and the sooner you can start meeting people and impressing them with you positive attitude as well as your driving skills, the sooner doors will start to open for you.
Study vehicle mechanics
Understanding the mechanics of racing cars is essential for your to have a career in professional racing. You won't necessarily need to work on a car (although this might be a good side income to support your racing), but you will need to understand the mechanics of all of the main components including the engine, drivetrain, suspension and chassis in order to understand how to extract the best from them.
Volunteer for local drivers and teams
You can give help to local driver's crew as a volunteer. There are some programs out there that provide training for the volunteers. Teams need volunteers to do all sorts of jobs which is a good way of getting on-site experience.
Take part in NASCAR driving course
There are many speedways where you can take experience from ride-along laps to following a pace car, or the ultimate driver's seat challenge with an experienced passenger.
While this won't directly help you with your career, it will give you a small taste of what that driving experience might feel like.
Get an Internship at NASCAR
While many race car drivers don't have a college degree as there were no driving schools back in those days, it is now possible for a lucky few to get an internship degree from racing companies including NASCAR.
These will be extremely competitive but it is definitely worth investigating.
Attend a racing school
If you have the cash, attending a racing school is going to help you hugely. There are many organizations in the country where you can get professioanl tutorage to help you perfect your own driving technique.
This might also be a good way to get on the radar of any teams talent scouting for their next drivers.
Find money, lot's of money
Race car drivers get money from the sponsors for racing. It can cost millions of dollars to set up equipment and everything else you need so you are going to need to either come from money, or set up a network of sponsors.
Try and gain sponsors by building a professional profile, take your branding and media seriously and start approaching smaller companies to sponsor you.
Always treat these companies well and over deliver on what you have promised them. Make sure you document all of this process so as you progress in your career so when you get the opportunity to talk with larger companies you can show them your track record.
If we have wet your appetite for NASCAR then why not have a play of our favourite NASCAR Racing game?
If you're into NASCAR Heat 4, you would want to check out our ultimate setups guide here!
You might also find our guide for aspiring NASCAR drivers helpful if you dream to become one someday.
Article updated on 29-06-2020;
– New images, videos and rewritten content
Article updated on 13-04-2022;
– New video, and updated/rewritten content