BMW N54 – Everything You Need To Know
With BMW-enthusiasts claiming that the N54 engine is the 'German 2JZ', does it live up to its hype and expectations? Check out our guide to find out.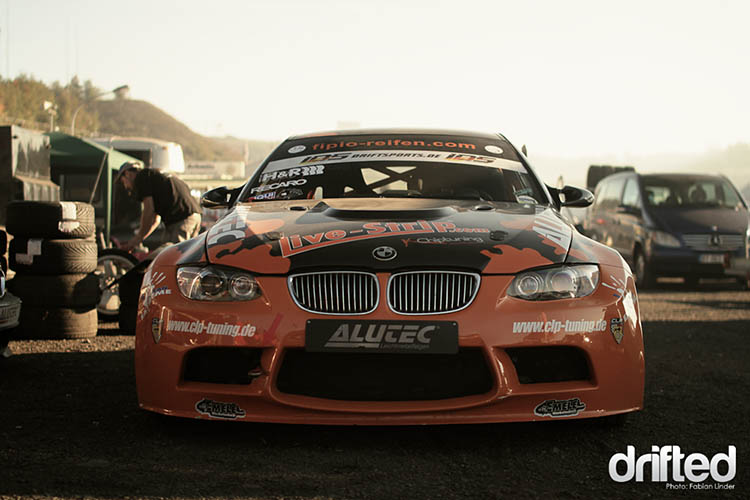 ---
Introduction
Over the years, the 'German 2JZ' has become one of the favorite choices for BMW owners, and we couldn't ignore the calls for it to earn its place among JDM legends, such as Toyota's 2JZ-GTE and Nissan's RB26DETT.
It may seem like an odd comparison to many, given their age. However, the old-school three-liter inline-six powerplants' are famed for their capabilities of achieving power figures way beyond their stock numbers – a common trend shared with the N54.
Thankfully, the newer kid on the block represents a modern-day alternative to these infamous 3-liter turbocharged inline-six monsters, which are getting increasingly hard to find – alongside an ever-inflating price-tag.
There are very few modern-day engines anyone would consider to stand a chance stacking up against arguably two of the best tuner-friendly engines to come out of Japan, so we're going to see if the N54 has what it takes to compete.
BMW initially launched the brand new N54 engine at the 2006 Geneva Auto Show, and it soon hit the production lines before featuring in the extremely popular BMW E9X 335i later that year.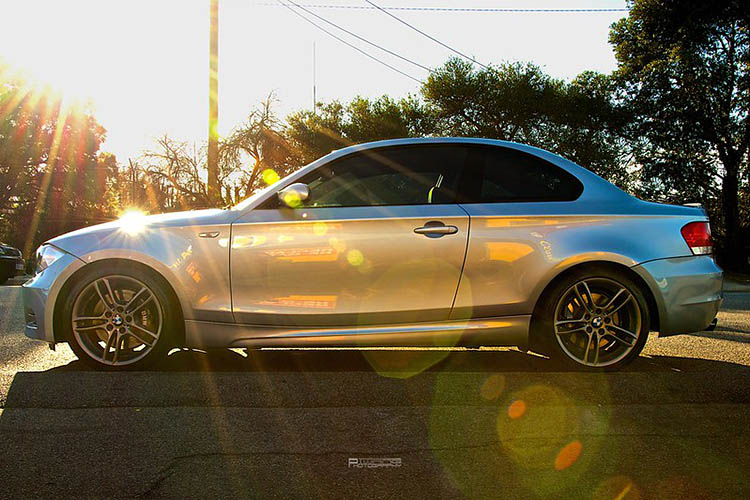 This engine was significant, as it provided BMW to re-introduce turbochargers into their high-performance production car lineup.
Before then, BMW focused on extracting maximum power without going down the standard forced induction route, even in its highest-powered cars, such as the E46 M3.
Turbocharging certainly wasn't a new thing for BMW. They were the first German manufacturer to introduce a turbocharger in their 2002 Turbo way back in 1973.
From there, their turbocharged platforms continued to grow, and in 1983 they became the first manufacturer to use turbocharged-power to hand them a victory in Formula 1.
It was soon after this, in 1986, that they ceased production of their turbocharged petrol platforms, as the final M106 engines sadly left the showrooms.
Thankfully, with turbochargers advancing astronomically in the past few years, BMW could no longer ignore the exciting prospect of re-implementing them into their mass-produced engines, and before we knew it, the N54 was born.
Although the prospect of a brand-new twin-turbocharged inline-six was exciting, it wasn't until tuning houses around the world began tweaking the N54 engine that its untapped potential soon started gaining mass-attention.
It wasn't only popular among tuners, either, and the N54 would soon earn several 'Engine of the Year' awards, alongside consecutive 'Ward's 10 Best Engine' awards.
The straight-six would soon become one of the most cherished BMW engines of all time, with sales spanning a decade before eventually being phased out in 2016, with the final engines devoted to the E89 Z4.
Although BMW would replace the engine with its successor, the N55, many believe the N54 is the superior model, especially with tuning potential in mind.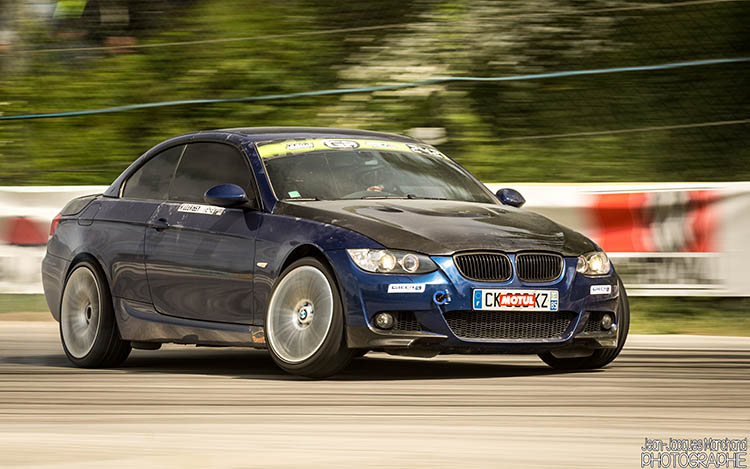 On the surface, the N54 sounds like the perfect engine. Capable of comfortably achieving 30mpg on the highway, yet also more than capable of upsetting most of its challengers on the canyon run.
However, as is often the case with high-performance engines, things aren't always quite that simple.
So, we're going to take at what this much-loved, frequently temperamental powerplant truly has to offer, while also helping you decide whether it's likely to be the perfect choice for your needs.
---
BMW N54 Facts & Stats
As the first N54's began hitting the streets, they initially featured just 302 hp and 295 lb/ft torque.
Despite this being a reasonable amount of power for an everyday car, it felt a little mediocre for a 3-liter, straight-six, twin-turbocharged engine.
However, the beauty of the N54 isn't the power it produces from the factory, but what it's truly capable of achieving, and substantial power figures weren't BMW's main goal with the N54.
Let's not forget that the notorious 2JZ only offers 276 hp in stock form, and we all know the incredible potential that has to offer!
Although it had a lot more power lying in wait, the N54 was still 45 hp and 80 lb/ft torque more powerful than BMW's previous highest-performing six-cylinder engine, the N52.
Before then, BMW focused on extracting maximum power without going down the standard u
Despite BMW producing the N54 alongside the naturally-aspirated N53 engine, it's mostly based on the previous-generation M54.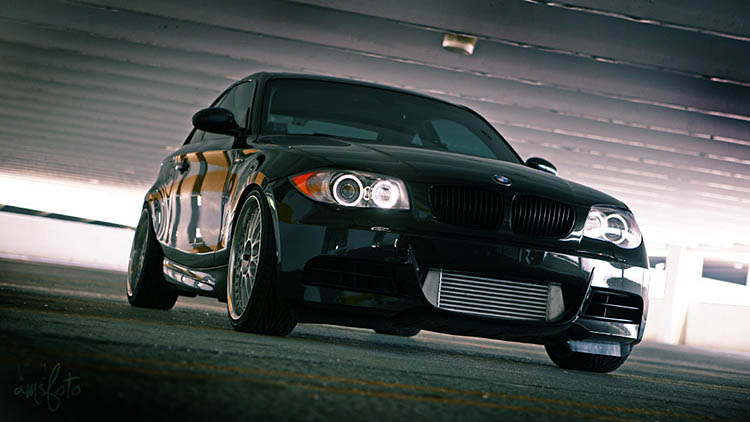 Although the N54 is part of the NG6 family, all other engines in the series feature an aluminium-magnesium construction. However, BMW opted for the same all-aluminium block used in the M54 this time around.
BMW opted for their Dual VANOS system for the N54, unlike the N52, N53, and N55 engines, which integrated the Valvetronic system.
Utilizing their 'TwinPower Turbo' setup with twin-TD03 turbochargers, these worked in parallel to provide boost pressure among three cylinders each.
With this came almost no lag, combined with maximum torque being achieved from 1,300 RPM, right the way through to 4,500 RPM.
This setup allowed for incredibly smooth power delivery, unlike the sudden rush of boost that we would typically expect from a turbo setup.
When you're behind the wheel of an N54-powered car in stock form, this power delivery feels like a massive pull of torque you'd expect from a larger naturally-aspirated engine, as opposed to the snappier feel expected from a turbocharged setup.
The N54B30 achieves maximum boost at around 0.6 bar (or 8.7 PSI) with over-boost enabling it to reach over 0.9 bar (approximately 13.5 PSI.)
BMW included direct injection with the N54 engines, which enabled them to avoid detonation issues with a high-compression ration.
Engine Specs:
Cylinder Head & Block: Aluminum
Engine configuration: Inline-6
Valvetrain: DOHC - 24 Valves - Dual VANOS
Displacement: 3.0L
Bore: 84.0 mm (3.31 in)
Stroke: 89.6 mm (3.53 in)
Compression Ratio: 10.2:1
Peak Horsepower: 335 hp (5,900 RPM)
Peak Torque: 332 lb/ft (1,500-4,500 RPM)
Alpina Peak Horsepower: 402 hp (6,000 RPM)
Alpina Peak Torque: 398 lb/ft (4,500 RPM)
Redline: 7,000 RPM
Weight: 430lbs
---
Which Cars Have The N54 Engine?
Many BMW's eventually benefited from the N54 engine during its decade of service, starting with the E9X series before ceasing production with the 2016 BMW E89 Z4.
Here's the full list of the BMW's and Alpina's that featured the N54 engine:
2006-2010 BMW E90/E91/E92/E93 335i
2007-2010 BMW E60/E61 535i
2007-2010 BMW E82/E88 135i
2007-2010 Alpina B3
2008-2010 BMW E71 X6 xDrive35i
2008-2012 BMW F01 740i
2009-2016 BMW E89 Z4 sDrive35i
2010-2013 BMW E92/E93 335is
2010-2013 Alpina B3 S
2011-2012 BMW E82 1-series M-Coupe
2011-2016 BMW E89 Z4 sDrive35is
2012-2013 Alpina B3 GT3
---
BMW N54 Tuning & Upgrades
When it comes to Tuning & Upgrades, this is where the BMW N54 is capable of blowing away the typical expectations we've come to expect from modern engines, and also where it's earned its reputation as the 'German 2JZ'.
Despite modern engines not typically favored over the old-school classics, there is one hugely beneficial advantage that they have to offer - remaps.
Although Alpina managed to achieve 402 hp from the N54, BMW only ever peaked 302 hp.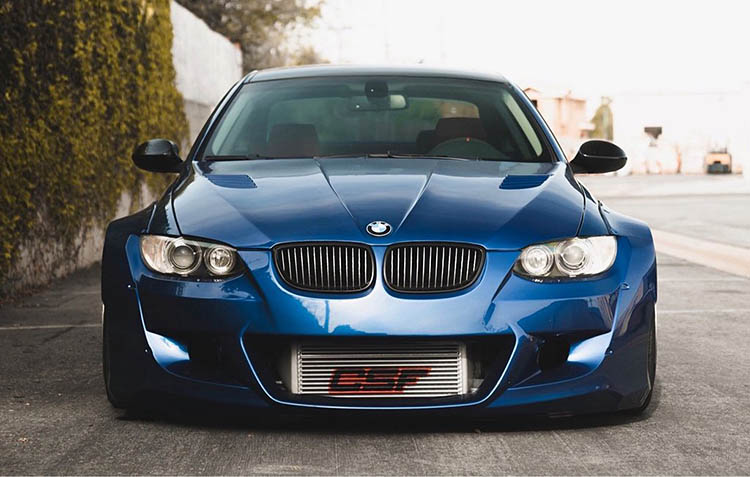 The beauty of modern engines enables you to unlock that missing 100 hp and around 70 lb/ft torque by merely flashing the ECU for as little as $150 by overriding the strict stock limits.
If only tuning were always that simple, huh?!
There are various flashing and piggyback options available on the market for the N54, with the likes of JB4, Cobb, bm3, and MHD being amongst the most popular.
If around 400 hp isn't enough to make you tempted, various off-the-shelf packages enable you to achieve 500 hp for just $1,500!
Here's all you need to achieve 500 hp:
Intakes
Downpipes
JB4 (or similar) piggyback tuner
Front mount intercooler
MHD Flash
Uprated fuel pump (Optional)
Low-pressure fuel pump (Optional)
Chargepipe (Optional)
With such an insanely low price when it comes to unlocking some incredibly impressive figures, it's easy to see why the N54 has earned its reputation as the 'best-kept secret' within the tuning scene.
Further power gains also lie in wait, but the stock turbos are likely to restrict the potential.
Once you replace them, you can expect to push towards 700 hp with supporting mods.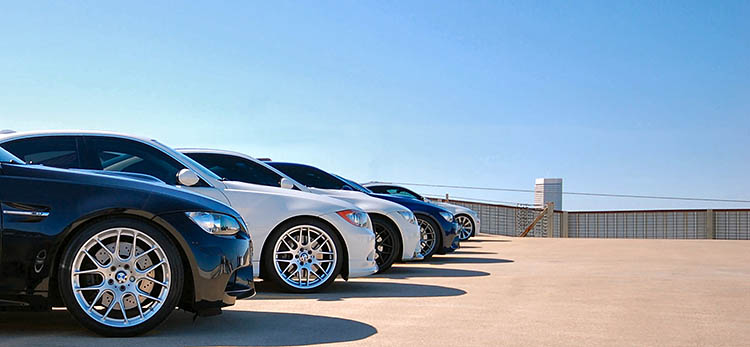 Some owners opt for a single turbo setup here, which unsurprisingly has a detrimental effect on the low-lag design that the N54 is best-known for, where twin-hybrid or twin-scroll turbos are a more practical alternative for low-lag, but lack on high-end power.
Plenty of owners have attempted to push the limits even further on stock internals, but this often ends up in tears, typically with a spun bearing or a bent rod.
The bottom-end has repeatedly proven that it's capable of handling up to 800 hp, but we would always recommend carrying out internal upgrades if you're chasing colossal figures.
---
BMW N54 Reliability & Common Problems
We've had nothing but good things to say about the N54 so far, with this popular powerplant proving that it's one of the most straightforward engines to achieve an impressive 500 hp from with minimal upgrades.
But, how does it stack up when it comes to reliability?
It's time to open a can of worms, as we explore what has earned this almost-perfect sounding, somewhat temperamental engine its slightly more negative reputation.
As you saw in the tuning section, the N54's internal components are impressive, and they're capable of some crazy power figures, which thankfully means that you're not likely to cause any substantial internal damage unless you go tweaking the boost to absurd numbers.
However, with modern engines come modern problems, and the N54 certainly isn't an exception here, especially once they're being pushed harder than when they left the factory.
If you are researching your next luxury performance car, Motor Verso's BMW vs Mercedes guide is definitely worth a read.
High-Pressure Fuel Pump (HPFP)
The most common issue with the N54 engine is High-Pressure Fuel Pump (HPFP) failure, causing problems such as a long crank, loss of power under throttle, or random stuttering or stalling, with the engine sometimes not starting at all.
BMW accepted this as a major fault, which led to a warranty extension of 10 years or 120,000 miles. Should this happen outside of the warranty period, a new pump is likely to cost in the region of $400, but it's not a difficult part to replace.
Wastegate Rattle/Turbo Failure
The stock turbos are under-boosted in stock form, running just 8 PSI, with the ability to run up to 15 PSI reliably, and some even pushing them to 22 PSI long-term.
We've witnessed many owners have a wastegate rattle issue, on both stock and higher-powered N54's. You'll likely hear the rattling sound upon throttle lift-off, which typically shows the 30FF boost leak error code.
If left, this typically results in the turbos no longer holding boost but isn't likely to cause any detrimental damage. It will just remain underperforming until fixed.
There are various fixes and upgrades to improve wastegate rattle, but there is also an eight-year, 82,000-mile warranty from BMW, which is worth considering for those of you with low mileage examples that are suffering from the issue.
Clogged Fuel Injectors
These are known to fail despite numerous revisions, which typically results in loss of power and misfiring.
With some models, there is a ten year, 120,000-mile warranty, but if not, we would expect to pay up to $1,000 to replace the faulty injectors.
Water Pump Failure
BMW opted for an electric water pump rather than the usual chain or belt design, which, despite providing several benefits, has commonly been known to fail.
The water pump is an example of one of the downsides of modern engines, where parts aren't built for longevity. For recommended maintenance, you should consider factoring in a water pump change every 60,000-80,000 miles.
Carbon Build-Up (Walnut Shell Blasting)
Another recommendation is to have the carbon build-up removed every 30,000-40,000 miles, particularly if you're running a tuned engine.
The N54 uses direct fuel injection, which means that over time you will need to expect a build-up of carbon, causing loss of power, worsened fuel economy, and throttle lag.
We would typically expect this to cost around $250-500 when carried out by an independent specialist rather than BMW themselves.
Oil Pan Gasket
For higher-milage N54 engines, this is surfacing as an increasingly common problem.
Although this sounds relatively simple, you'll soon get confronted with the realization that the pan sits behind the subframe, requiring removal to replace.
Valve Cover & Gaskets
These gaskets often deteriorate over time and can be detected by visible oil upon removing the spark plugs.
If you've got a visible crack around cylinders two and three, you'll need to replace the valve cover. However, if not, it's worth replacing the gasket and hoping that fixes the issue.
Thankfully, the gaskets are cheap, but it may be nearer $500 for a valve cover replacement.
Unfortunately, the N54 does have its fair share of issues, and despite seeming like an incredible choice initially, the long-term reliability can often scare potential buyers away.
Although BMW offered generous warranties for the issues, these are no likely to have expired with most of the cars on the used market, which means you'll need to put aside a chunk of spare cash in case any issues arise.
Although this isn't uncommon for high-performance engines, particularly the modern choices, this type of motor can quickly leave you with a seeping hole in your pocket when you least expect.
---
BMW N54 vs N55
We frequently see this heated debate pop up among owners of both engines.
While both are fantastic in their own right, they do have their advantages and disadvantages.
With the introduction of the N55 in 2009, BMW slowly began to retire the N54, as they pushed the N55 as a more cost-effective, reliable, and efficient replacement.
Many argued that the N55 was, in fact, a step-down from the N54, despite the fact it's capable of producing superior power in stock form.
The argument is mainly due to the limited tuning capabilities of the cast internals, combined with the twin-scroll single-turbo setup of the successor.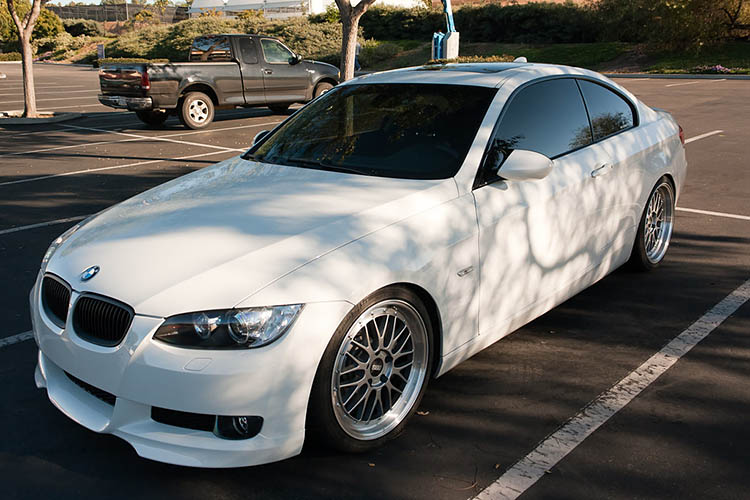 Despite not having a closed jacket block, the N55 did have the advantage of being more reliable, and also newer, combined with BMW rectifying several of the main issues that came with the N54.
Although the N55 still has reported issues with water pump failure, it uses is a revised unit that is superior to the pump found on the N54.
Carbon issues also still appear to be a problem on the N55, but not on the same scale as the N54.
The consensus of the argument is that the N55 is typically the superior engine for daily use in stock form.
However, for those wanting to unlock the power potential, the N54 is the far better choice of the two.
Many N55 owners will argue that they're still extremely tunable, but for big power goals, they're likely to reach their limits far sooner than the N54.
---
BMW N54 vs 2JZ
We know you've all been waiting for this comparison!
Whenever we see enthusiasts discussing an engine with tuning potential, there's no doubt that '2JZ' features in the same sentence.
However, labeling the N54 as the 'German 2JZ' is undoubtedly a bold claim.
In some ways, the modern-day N54 does have its advantages, but it already comes with far more issues than most 2JZ's would've suffered in a far longer life-span.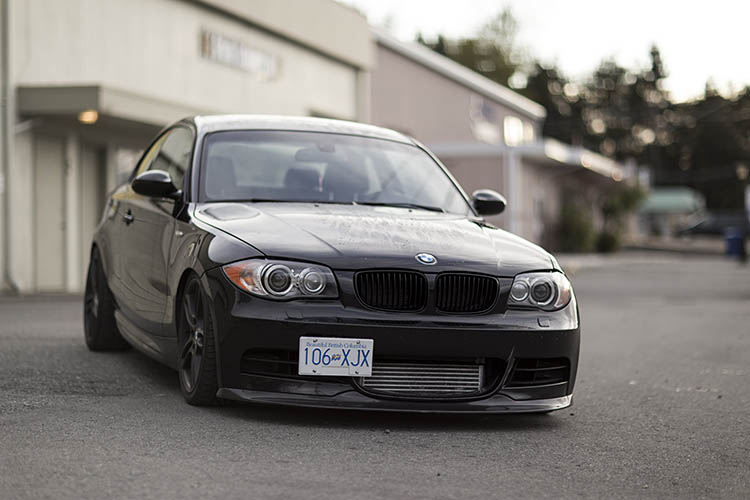 We can't argue that the N54 is superior in terms of low-down torque, but when it comes to strength and durability, the 2JZ-GTE is the clear winner.
When it comes to immense power, it's going to be a close call to decide a winner. We would expect to achieve 700 hp far more cost-effectively with the N54, but beyond that, the 2J is likely to reign supreme.
The N54 will make a far more refined daily-driver, and with the potential to unlock 500 hp from just $1,500, it's undoubtedly an incredible prospect.
For us, the 2JZ's durability, reliability, and cost-effectiveness when it comes to repairs are crucial.
Modern cars are so much more challenging and complex, and the N54 certainly isn't short of issues.
When it comes to engine swaps, we would also expect the complexity of the N54's electronics to make it a far more daunting task.
We're probably biased, but we have a lot of love for the 2J, and if we were building something along the lines of a crazy 1,000+ hp build, we feel that it remains a perfect choice.
Conclusion
It's not often that we review modern engines here at Drifted, but with the popularity of the N54, we couldn't ignore exploring the potential that this incredible modern-day powerplant has to offer.
For those of you looking for an easily achievable 500 hp-setup, the N54 makes it insanely easy to achieve these figures, and it's up there with the cheapest 200 hp upgrades we've ever seen.
However, although it's a bargain to unlock the power potential, it's a different story regarding long-term reliability, especially with some engines approaching 15-years old.
Modern cars, unfortunately, aren't built to last like they once were, and the N54 is no exception to the rule.
Although you may think you're likely to score a real bargain when you look at how much the price has deteriorated since new, the cost of repairing the N54's modern technologies soon adds up when things go wrong.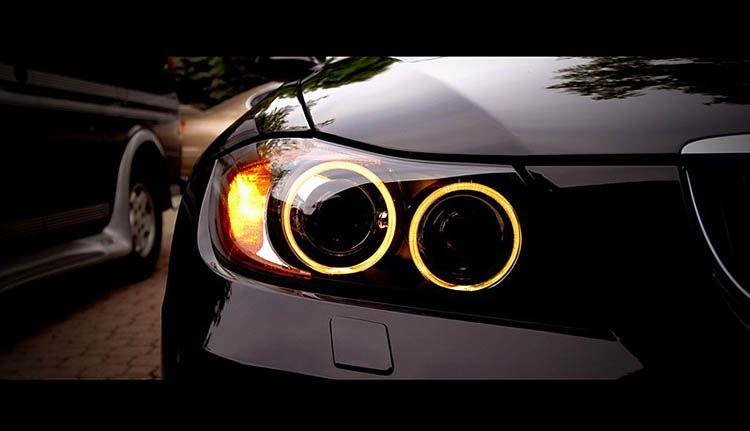 Where warranties once dealt with this problem, it's likely to hit your pocket hard unless you can find a low-mileage example that is still under warranty.
It's not just the N54, though. Most modern high-performance engines are likely to suffer from similar issues.
Although they're likely to be an expensive option, we have no doubt that when things are going smoothly, the N54 will be an incredible engine for daily driving, canyon runs, or even drifting.
When well-maintained, the N54 is capable of clocking up hundreds of thousands of miles reliably, but it's best to be prepared with a side fund in your bank account if an unfortunate situation should arise.
Although we don't feel it's quite achieved 2JZ status just yet, who knows what the future holds?
With the likes of 2JZ's becoming increasingly scarce, the N54 may well become one of the most tempting propositions in the distant future.
Which poses a question: Will the N54 one day find its way into the history books alongside the much-loved old-school JDM legends? Check back in twenty years, and we'll let you know!
So, there we have it! We hope that we've covered everything you could want to know about BMW's N54 engine in this guide.
Thank you for reading our BMW N54 engine guide.
If you enjoyed this article, then please share it with the buttons at the side and bottom of your screen. If you've found this information useful, then please take a moment to share it with other BMW enthusiasts. We appreciate your support.
---
Photography credits
We thank the following entities for the use of their photography in this article: