Ultimate Nissan 370Z Guide
We deep dive on Nissan's superb and focused 370Z in the ultimate 370Z guide. Z34 fan? Prospective new owner? Then this guide is perfect for you.
Here, you can click on a particular section within this article, otherwise, scroll down as we look at every aspect of the Nissan 370Z.
---
Not familiar with the 370Z? Then allow Tiff Needell of Fifth Gear to walk you through the basics.
Introduction
We've already created comprehensive guides for the Nissan 350Z and the Infiniti G35, so how could we leave out the most recent-born addition to the legendary Fairlady family, the 370Z?
There was no question that the 350Z was one of the highest regarded sports cars of the modern generation, it immediately soared to popularity and within no time at all it had taken the tuning world by storm.
When the sixth-generation 370Z was released in 2008, there was some initial skepticism from Fairlady fans. Many claimed that the newly-launched successor looked almost identical to its older sibling and lacked substantial changes to create a revolutionary upgrade.
Despite the similarities in the looks and performance department, Nissan actually designed the 370Z from the ground up, with almost every piece and component being changed within the car.
Nissan designed a 4″ shorter wheelbase, which made it a total of 100.4″ with 2.7″ less on the overall length of 167.1″. It also became 1.3″ wider than its predecessor, with 2.2″ added to the rear track, while the overall height was reduced by 0.3″.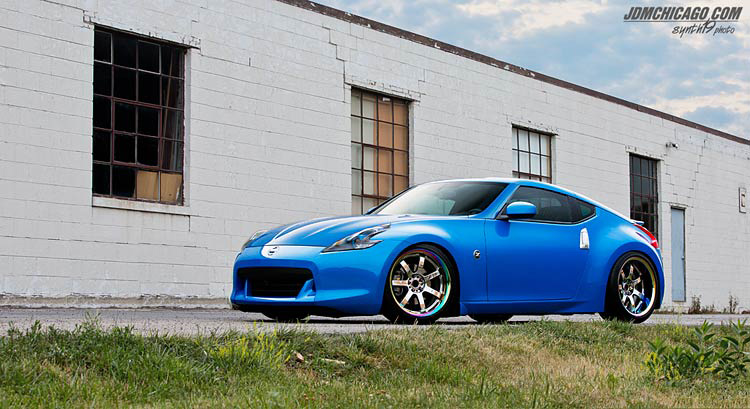 Weight reduction was also high on the agenda for Nissan, and many parts were replaced with lighter materials such as aluminium to assist with this. Weight reduction changes included the subframe, engine cradle, door panels, hood, and hatch.
They also utilized carbon fiber for the radiator housing and strengthening for the rear hatch areas and fenders, this kept weight to an absolute minimum, whilst also providing superior strength.
Given its sports car heritage, handling was understandably high on the to-do list to ensure superiority over the 350, and some of the substantial changes included a front double-wishbone suspension with forged aluminium arms and knuckles.
Nissan also increased the front body rigidity by 10% after extensive changes, which greatly improved the chassis.
In the rear, a multi-link suspension also integrates forged aluminium control arms and radius rods.
Additional upgrades in the handling department included an underbody "V-bar" which also helped to reduce the rear lateral bending. This, along with other tweaks, helped to improve the rear rigidity by up to 30%.
If you're keen to know more about how the 350Z compares against the 370, you'll want to check out our comprehensive 350Z vs 370Z guide which should have the answers to all your questions.
In the meantime, let's take a look at everything there is to know about the 370Z as we go through the history and various models, before helping you decide whether this is the ideal Z-car car for you.
If you've already made your mind up, or if you're lucky enough to already own one, we'll be checking out how we can help you maximize its full potential!
Nissan 370Z (Z34) History
Born into Nissan/Datsun's prestigious Fairlady family, the 370Z remains the youngest, and arguably one of the best-looking offerings, with new models still rolling out from showrooms across the world to the present day.
After its initial introduction to the world on 30th December 2008 as a 2009 model, it would later be joined by two further variations, the NISMO 370Z and the 370Z roadster which hit the market further down the line.
If you're not already aware of the Fairlady family history, we dive into this in our 350Z guide, you've gotta take a look at the original 240z concept while you're there. I think we can be grateful that never happened!
We also highly recommend that you check out this great video from Donut Media which shows the birth of the Fairlady, right the way through to how the birth of the 370Z.
If you've already found your way here, we have no doubt that you'll know about the 240z, let's just think of the 370Z as the present-day incarnation of its legendary grandfather.
Let's face it, it's the closest you're going to get without the joys and pains of classic car ownership!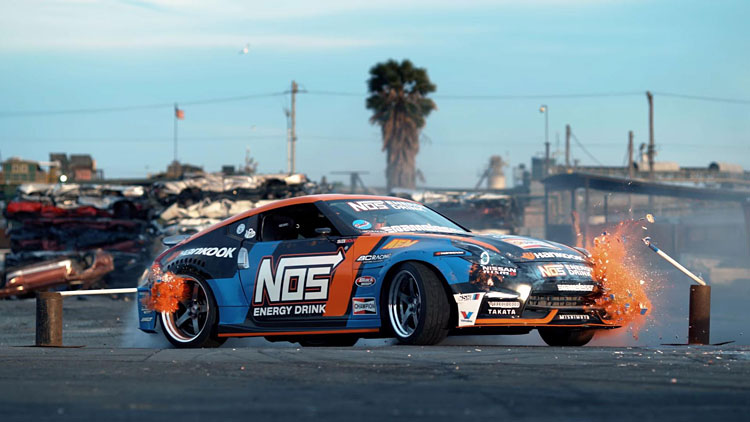 Despite the 350Z switching from the VQ35DE to HR engines throughout its lifespan, Nissan appears to have found their sweet spot with the 370's 3.7L V6 powerplant – the VQ37VHR.
With the power ranging from 328hp through to 350hp for the upper-end NISMO editions, they are certainly no slouch.
With an official 0-60 time of 5.1 seconds, and unofficial times quoting 4.7 seconds, this makes it the fastest production Z to date. However, this is just the start of the potential that these awesome engines have to offer, which we'll discuss in more detail as we show you the highlights from our 370z Tuning Guides.
Let's take a look through the history of the 370Z models from its initial launch through to the present day.
Nissan Fairlady Z Coupe (2008-)
In Japan, the first-ever Fairlady Z34 went on sale, branded as the 'Fairlady Z Coupe' on December 1, 2008. This marked the end of an era for the Z33 (350z).
Nissan 370Z Coupe (2009-)
After its official unveiling at the 2008 Los Angeles Auto show, the North American-branded 370Z later hit showrooms across the country at the beginning 2009, with sales starting from April 2009 across Europe.
These included 19-inch RAYS wheels, a viscous limited slip differential and a host of other extras which included Bluetooth, satellite radio, heated electric seats, a premium BOSE sound system and automatic climate control.
Nissan 370Z Roadster (2009-)
For 2009, Nissan officially unveiled the 370Z convertible roadster as a 2010 model year vehicle, this was the same throughout the U.S. and Europe. Nissan will be discontinuing the Roadster after the 2019 model year for the US market; however, it will remain being sold in Canada.
The Touring model received heated and cooling leather seats alongside a 6CD BOSE system and Bluetooth hands-free, alongside several minor cosmetic changes.
On the sport package, Nissan's SynchroRev Match was added to the 6-speed manual transmission models.
NISMO 370Z (2009-)
Nissan's tuning department couldn't resist putting their own touch on the latest Fairlady and the outcome certainly didn't disappoint!
Unleashing an upgraded engine which produced 350hp in factory spec at 7,400rpm by using a revised ECU and exhaust setup, this was the highest power Z to be launched to date.
Buyers were limited to manual-only transmission, but this also featured the sought-after Synchro-Rev Match function.
As well as also providing the NISMO signature style to the body kit, they also upgraded the handling with stiffer springs and added struts and the brakes were now larger than ever too.
NISMO 370Z (2015-)
For the 2015 model year, NISMO added a seven-speed automatic variation as a choice which also included a built-in sat nav system and more aggressive than ever styling to the body kit.
Nissan 370Z Nürburgring Edition (2009-)
Just 80 cars were made in this limited edition run for the German market, which once again features a yellow color. It also had a Cobra exhaust system and OZ alloy wheels. It also came with a €150 gift card which was redeemable at the Nürburgring.
Nissan 370Z 40th Anniversary Edition (2010)
The 40th Anniversary Edition which was built to commemorate 40 years since the 240z arrived in North America, this was limited to just 1,000 units.
This was only available in manual transmission and with the typical sport package extras. It had some subtle changes including 40th Anniversary badges, most of the sought-after extras and a one-off 40th Anniversary Graphite paint.
Nissan 370Z Black Edition (2010-)
With yet another limited edition, limited to just 370 units, this one was built for the European market, once again to commemorate the 40th Anniversary of the 240z.
This once again featured various 40th Anniversary emblems and minor cosmetic changes.
BRE 370Z (2010)
In one of the more exciting limited editions, the BRE edition was based on the NISMO 370Z to commemorate another 40th Anniversary, this time for the Z's First National Championship. This was built by STILLEN and includes a paint scheme designed by Pete Brock.
Nissan 370Z Coupe & Roadster (2011-)
For the 2011 model year, some changes were made to each model of the 370Z. These include a tire pressure monitoring system, a rear-view camera which is integrated into the navigation system and improved noise isolation for the coupe.
Automatic versions of both the coupe had revised 'snow' settings for improved grip if you're brave enough to drive them in adverse weather conditions!
For the GT pack, you also got heated and ventilated leather/suede seats along with cruise control and synchro-rev technology.
Nissan 370Z GT Edition (2011-)
The GT Edition was created to celebrate Nissan's global success in GT Racing and 40 years of the Z-car in the UK.
This was available in Pearl White, Kuro Black and Black Rose) with grey 'GT' stripes on the flanks of the car. The 19″ RAYS forged alloy wheels were a dark anthracite color and they also tuned the dampers to provide the perfect balance between ride comfort and high-speed handling.
370Z Facelift (2012-)
In 2012, after being unveiled at the Chicago and Paris Auto Shows, both the Coupe and Roadster received facelifted versions.
This meant that all new models would receive a revised front-end with vertical LED daytime running lights (this wasn't included on the NISMO 370Z).
Freshly designed 18″ wheels were also fitted, along with 'Midnight Blue' and 'Magma Red' body colors.
For the Sport package, you got 19″ wheels with red brake calipers and uprated shock absorbers.
The NISMO version received new 19″ RAYS forged aluminium wheels, uprated braking components and numerous minor upgrades to the internal extras.
NISMO 370Z (2014-)
With another revamp, the NISMO 370Z hit its peak in 2014, and although no drastic changes were made, there were color changes along with interior changes, such as a new red NISMO tachometer. The main aspects of the car remained the same as the 2012 revamp.
---
Nissan 370Z (Z34) Pros & Cons
Here is our summary of the 370Z pros and cons.
Pros
A reasonably priced sports car which can also be used comfortably as a daily driver
A fantastic driver's car, especially with some minor modifications
Great performance out of the box. With 332hp stock to 350hp from the NISMO edition, they're certainly not lacking in power
Choice of both stock or NISMO Editions. The NISMO will certainly make for a great track car in its standard form
Reliable – Although the 350Z was known as an oil burner, there are far fewer issues with the 370Z
Awesome looks – it's chunky and curvy shape still maintains aggression and road presence, the 370Z is certainly a head-turner
A huge selection of off-the-shelf bolt-on modifications – we're going to take a further look into some of the best products on offer in the next section
Parts availability – we're used to looking at older cars here at Drifted, and sourcing new parts are always going to be easy. Over time you can expect used parts to become increasingly easy to source too
Huge power potential for serious tuners – These engines are capable of HUGE power, with extremely solid internals. Forced induction is no issue and that enables you to build yourself a track weapon if you have the budget
Cons
Restricted space – You're not going to want one of these if you've got a growing family and you're using it every day, but for a second car or someone still 'livin' it up', be prepared to fit very little in the trunk though!
Blind spots – Due to the shape, blind spots are inevitable. This isn't an issue for most people, if it is, you could always opt for the Roadster and keep the roof down (although you may get a little wet!)
Two seats – This may be an issue for some, which is where a G37 may well become a temptation
Weight – 370Z's aren't the lightest chassis, and there are quicker cars out there when it comes to straight line racing. However, for daily hooning and the occasional canyon run, they don't disappoint even in stock form
---
Building the Ultimate 370Z
With 370Z prices becoming increasingly affordable, tuning is likely to become a temptation as you prepare to squeeze the potential out of this awesome chassis.
We highly recommend checking out all of our 370Z Tuning Guides, but we've taken some of the highlights to help you choose the ultimate must-have parts for your 370Z!
Manufacturer: Fast Intentions
Fitment: Nissan 370Z, Z34
Turbo configuration: Twin turbo
Value for money:

🔥🔥🔥🔥🔥
Our comment: Fast Intentions have come up with a completely new design as they push the limits with their Twin Turbo kit. Not only have they managed to conquer the 1000WHP barrier with their insane Stage 3 kit on the VQ37VHR, but their setups have also won over many owners with their impressive and reliable turbo options.
The increasingly popular Stage 1 kit features twin Garrett GT2860RS turbochargers capable of an impressive 700+WHP with additional engine modifications. If you're hunting for even more power, their Stage 2 kit, which is run by Chris Forsberg In Formula Drift, is rated for over 800WHP and Stage 3 at a proven 1,000WHP.
Manufacturer description: "In 2012 when we took on this project, our goals were clear cut. 1) Address and fix the flaws that the current TT systems on the market had. 2) Create the most reliable and efficient TT system. 3) Raise the power and torque threshold of the VQ37VHR engine."
"We are proud to say that we've far exceeded our expectations. Throughout the design process of our TT system, we have adapted and utilized 3D C.A.D. software "Solidworks" to create specific oil and cooling components. This entire TT system is manufactured in the U.S.A."
---
Our comment: This incredible package from racing legends STILLEN utilizes the Vortech V3 centrifugal supercharger to provide over 500hp with supporting mods. It also has 50-state emissions compliance which makes it a fantastic option for the ultimate daily driver.
You can view more options for supercharger kits in our 370z Supercharger Guide.
Manufacturer description: "STILLEN is proud to offer the STILLEN supercharger system for the Nissan and Infiniti VQ37 (370Z/G37/Q50.) This supercharger system took over a year to develop and involves some revolutionary designs."
"This supercharger system is developed to offer the customer easy upgradability and installation without requiring a hood replacement to complete the installation! With this supercharger system STILLEN bump the power output to over 500 horsepower! With lots of room to grow!"
---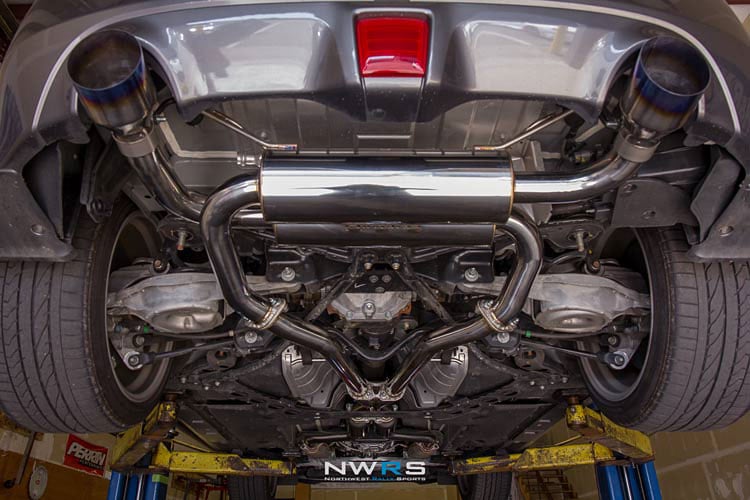 Manufacturer: Invidia
Internal pipe diameter: 60mm (2.3″)
Tailpipe configuration: Twin 110mm tips (4.3″)
Primary exhaust system material: Stainless Steel
Value for money:

🔥🔥🔥🔥🔥

Purchase link: Buy your Invidia Gemini 370Z Exhaust at Amazon!
Our comment: Boasting a subtle design with burnt tips, Invidia bring another very reasonable and extremely popular option to the market.
Although slightly louder than some of our earlier offerings, it is still tame enough to be a good highway cruiser until the deep growl unleashes an entirely different beast around the 2.5-4.5k rev range.
Manufacturer description: "The Invidia Gemini Exhaust is the latest in the Invidia line of beautiful exhaust systems that feature fully polished stainless steel piping with mandrel bent tubing, and one of the best sounds you will hear from any performance exhaust!"

---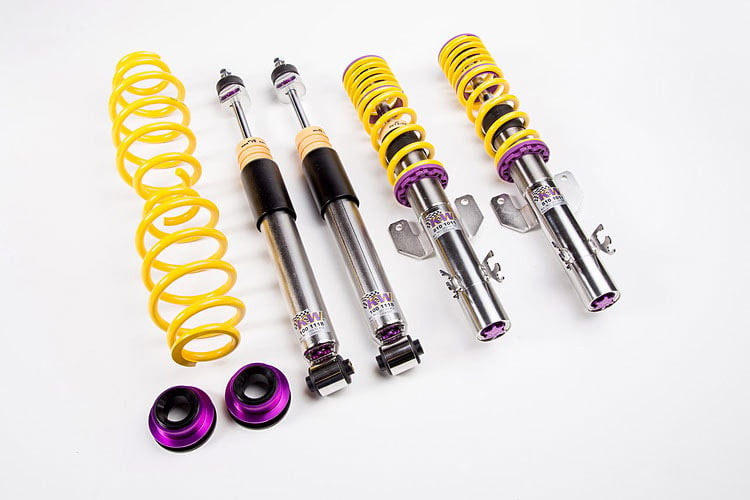 Manufacturer: KW
Levels of damping adjustment: 14
Construction type: Monotube
Spring rate front: Progressive spring (listed as 230lbs/in)
Spring rate rear: Progressive spring (listed as 230lbs/in)
Fitment: Nissan 370z, Z34, Infiniti G37, Infiniti Q60
Value for money:

🔥🔥🔥🔥🔥

Purchase link: Buy your KW V3 coilover kit at Enjuku Racing
Our comment: Despite being one of the more expensive options on our list, they say that quality comes at a price and the KW coilover kit certainly lives up to that.
370Z owners have been stunned by this offering from KW for some time and the ability to provide great road comfort whilst also setting impressive lap times on the track leaves no questions on why owners are so impressed.
If you wish to check out the other options available on the market, then head over to our 370Z coilover guide.
Manufacturer description: "Ready for a driving experience as unique as your car? A KW Suspensions Variant 3 coilover set offer you the independent compression and rebound damping setup you need."
"State-of-the-art technology from motor sports for more performance on the road. The separate and independently adjustable rebound- and compression damping allows for an individual suspension setup for different uses and preferences. The unique patented system with its two-stage valves allows a rebound damping adjustment (comfort) and a compression adjustment (driving dynamics) in the low-speed range while the high-speed range which controls the driving safety, is fixed."
---
Our comment: Fast Intentions are well known for releasing some of the best products on the market, and their 370Z long tube headers are certainly no exception. Providing exceptional quality alongside some of the largest performance gains.
These were the first headers released for the 370Z and they are still quite possibly the most popular choice out there with many delighted long-term owners.
Manufacturer description: "This is the worlds first "production" long tube header for the Nissan 370Z. The premier upgrade for all 370Z owners looking maximize the performance output of their VQ37VHR naturally aspirated or supercharged engine. With the addition of these headers all restriction created by the OEM exhaust manifolds and catalytic converters will be eliminated."
"Built as a direct OEM replacement, our long tube headers bolt right in; no cutting or welding required. The 1-5/8″ primary tubes are mandrel bent to maximize exhaust flow and efficiency."
---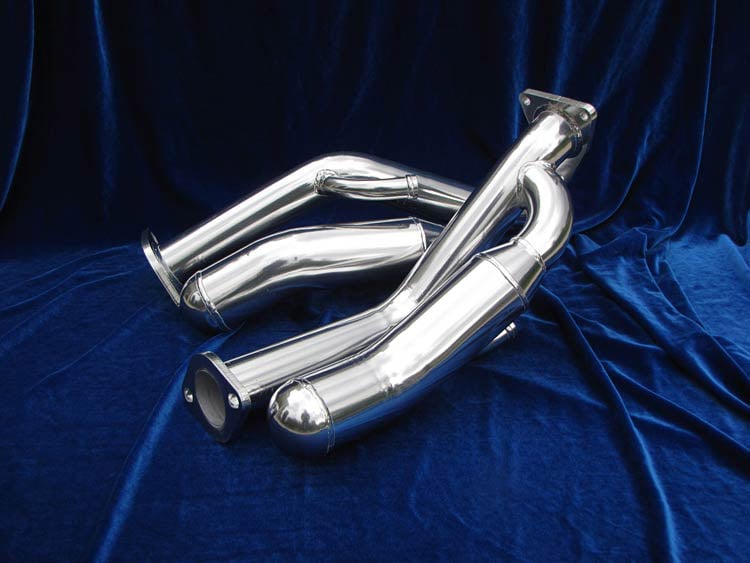 Manufacturer: Motordyne
Fitment: Nissan 370Z (Z34)
Value for money:

🔥🔥🔥🔥🔥
Our comment: We go straight into our list with the most expensive option, but arguably the best. Where most test pipes are a simple connecting pipe, Motordyne have gone out of their way and done countless hours of research to bring this unique product to the market with separate resonance chambers.
These are well-known for being quieter as well as removing some of the less-desireable sounds that can often come with test pipes such as excessive rasp and drone to bring you the ultimate combination of performance and harmonics in a great-looking package.
Sure, they're the most expensive, but these are the perfect solution for those of you that want the ultimate product for your Z. Unsurprisingly, these are the most popular choice among owners.
Manufacturer description: "Through countless hours of research and development a new path has been explored in the never-ending quest for performance. A method of directly altering exhaust harmonics for enhanced performance and sound, Advanced Resonance Tuning (ART)."
"ART pipes for increased power and torque without the drastic increase in loudness normally associated with test pipes. ART pipes provide the quietest, smoothest, deepest sound of any test pipe while greatly reducing or eliminating rasp and drone. The difference in sound is not subtle. They're not conventional test pipes. They're ART pipes!"
---
370Z's In Drifting
There's no doubt that Chris Forsberg's 350Z was one of the most famous cars in Formula Drift history, and he couldn't resist getting behind the wheel of the Fairlady once again when the 370Z became available.
He may have done away with the traditional engine in place of a 1,000hp 5.6L VK56 V8, but he's remained loyal to the Nissan heritage and it has to be said, it sounds absolutely insane!
Check out these epic sounds as it shreds at the Goodwood Festival of Speed:
Hoonigan also decided to let Forsberg prove his skill in the 370Z chassis by providing him with the ultimate challenge as he headed to this tight and narrow abandoned mall for a sweet tandem session with Ryan Tuerck! This is a must see!
Another crazy 370Z drift build comes from Australia, with Rob Whyte opting for another V8, this time using a Dodge Nascar Penske engine.
Another drift car which gained a lot of attention was the Japspeed 370Z, this time opting for the VH45 platform. Despite a lot of publicity surrounding the launch, we never saw this car reach its true potential, will it re-emerge again one day to represent the 370Z's in the UK?
What's next for the Fairlady?
As we showed in our 'History' section, Nissan has taken a liking to releasing 'Special Edition' models of the 370Z. Unfortunately, most of these appear to be little more than some minor interior changes and badges.
It appears that Nissan hasn't quite got this out of their system just yet, with a 2020 50th Anniversary due out soon, with an appeal once again to a somewhat niche market.
With a unique color scheme, it's certainly different, but probably not quite the change that most Fairlady enthusiasts are hoping for.
However, if we look further to the future, Nissan's Vice President for Global Design claims that they're already working on the 370Z's replacement, which could mean that the Fairlady dream can continue!
There are all sorts of rumors floating around as to what the new Z-car will look like, and how much power will be under the hood. Some are claiming it'll be a 400Z, with a 475hp powerplant and an AWD drivetrain, but we somehow doubt that will be the case.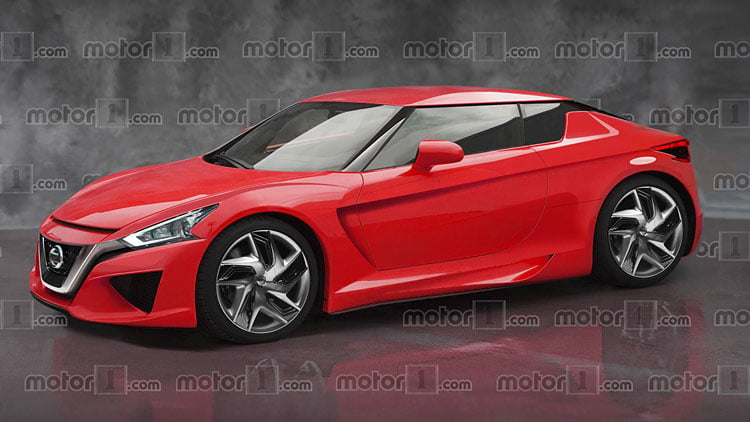 Either way, we can't wait to see what the future has in store, and we're sure it'll be worth the wait!
Conclusion
The 370Z is certainly an awesome machine, and an exquisitely refined upgrade to its much-loved predecessor, the 350Z.
If an everyday sports car is perhaps likely to be a little too harsh to handle, the G37 is definitely going to be worth considering.
If the 370Z is a little out of your price range, why not consider purchasing yourself a bargain Nissan 350Z as a stop gap while you build up the funds? With the likely release of a 370Z successor in the pipeline, it well may see prices drop in the near future.
With a more than capable amount of in factory form, you certainly won't be disappointed if you're looking for a car that'll put a smile on your face. If you're looking to unleash its full potential, then you'll definitely want to check out our 370z Tuning Guides.
From exhausts and coilovers right the way through to turbochargers and superchargers, we've covered everything you'll need to build the perfect Z!
If you're undecided between the 350Z vs 370z, or G35 and G37, we highly recommend getting yourself in the driving seat of each of them to see what ticks the most boxes for your needs.
If your budget allows, we're certain that the 370Z won't disappoint, especially if you can stretch to the NISMO variant!
Additional 370Z Related Content
We've chosen some of our favorite 370Z YouTube picks here:
We love the simplicity of this video, just a dude cruising and enjoying his pride and joy, with a few occasional "accidental" wheel-slip moments!
Wondered what a 950BHP 370Z feels like? This is probably about as close as you'll get unless you check out our Tuning Guides!
We LOVE this video, check out this GT-R owner wave goodbye during a street race, only for the 370Z to stick around a little longer than he'd hoped!
Yup, you guessed it, time for a sound compilation!
If you're wanting to upgrade your Nissan 370Z, then check out our Ultimate Nissan 370z Mods Guide.
Photography credits
Drifted would like to extend thanks to the following sources for use of their images: