8 Best Motorcycle Safety Accessories and Gear
Riding a motorcycle is no easy job, and so, you must make sure you always use protective equipment.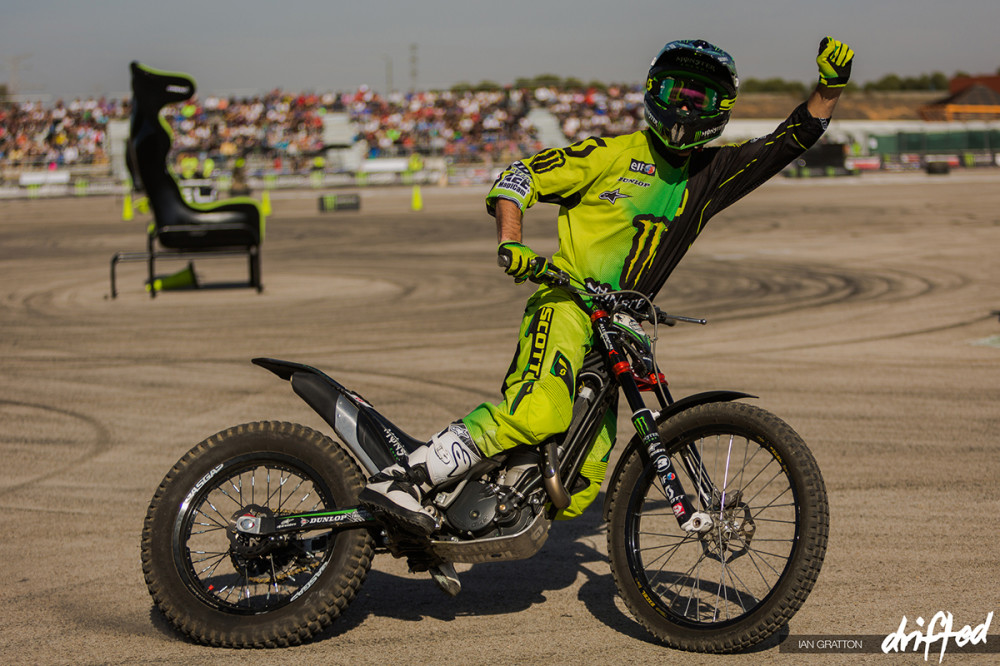 Must-have motorcycle equipment pieces will help you ensure you stay safe and protected in all your adventures, as an amateur or professional rider.
Although for many, these elements seem futile and unnecessary, they can really make the difference between life and death.
Beginner riders make the huge mistakes of riding their motorcycles in only a T-shirt and shorts.
In this article, we will offer more information on the best motorcycle safety equipment, gear, and accessories.
More of a visual learner? Then check out this excellent motorcycle safety infographic from Mark's & Harrison:
1. Helmets
Undoubtfully, a helmet is one of the most essential motorcycle accessories bikers need. According to some of the most recent statistics offered by the Centre for Disease Control and Prevention, motorcycle accidents are far more frequent than car accidents. Some of the most exposed parts of your head during a crash are the chin and forehead region. With that in mind, we shouldn't warn you about the dangers of not using a proper helmet, especially as a drift motorcycle rider.
For the best protection of some of your most vulnerable head areas, specialists recommend using a full-face helmet whenever you ride your motorcycle. Although the prices of these safety accessories can be stingy, we recommend not compromising anything. You will be thankful, in the event of a crash.
2. Protective eye gear
If your helmet comes with a visor, this is great news. However, if it doesn't you must make sure you invest in proper eye protection. Sunglasses make good choices, but you should rather go for riding goggles. This will help you prevent dust and gravel from entering your eyes and potentially hurting you. Besides, when you don't wear proper eye protection, you're more likely to experience blurred vision due to irritation. This might increase your risks of falling victim of a crash. Take care of your vision, to reduce these chances.
3. Earplugs and other similar solutions
Why would you need ear protection? Is this even a thing for motorcycle riders? Well, it is, since noise can become unbearable at certain speeds. Your internal ear, and thus, your hearing, might be impaired if you neglect taking care of your ears as you should. In some areas, you might want to research custom earplugs, as directed by local laws and regulations.
4. A sturdy jacket
Forget about fashion statement leather jackets and invest in safe motorcycle jackets. A professional riding jacket will come with high-tech elements that will protect your skin in the event of a crash.
Although this sort of equipment can also reach impressive price tags, protective clothing is mandatory for all bikers, not only professional drift motorcycle riders. According to this paper, protective clothing can reduce injury rates drastically. Besides, the chances of open wounds and hospital admission are less likely to occur in riders that wear proper clothing.
Search for professional products. They have built-in protection that, in addition to other pieces of protective gear can save your life. Such jackets are also manufactured from high-quality leather and they have better cut, tear, and abrasion properties.
Warm and well-ventilated jackets are recommended. This will help you remain comfortable and safe, at the same time!
5. Riding gloves
Take care of your hands, too, when riding a motorcycle. You have never seen a drift rider without riding gloves so, there is no excuse for you to ride without a pair. In the process, make sure you follow the same principles you follow when buying a jacket. Search for a pair that is well-ventilated, water-resistant, warm, and comfortable. These also tend to offer better protection and to allow you to use your hands freely. A pair of sturdy gloves will also offer you extended wrist and knuckle protection.
6. Proper pants
Your lower body also needs protection. When riding a motorcycle, always make sure you invest in a good pair of riding pants or at least, in some knee guards. But, as important as these are, they are usually overlooked by enthusiasts.
Waterproof and ventilated biker pants are a must, but make sure these also come with some protective areas as well. You want increased knee protection, but this can also be achieved with a pair of sturdy knee guards.
7. A pair of proper boots
Footwear is also important when riding a motorcycle. A good pair of motorcycle boots will offer you more control of your "toy" and will keep your precious foot protected. A pair of motorcycle boots increases ankle support and reduces the risks of open wounds tremendously (some say by 90%).
The chances to suffer from other foot injuries when riding a bike with proper footwear are also reduced by more than 50%. Besides, a professional pair will last you a lifetime. Find the right pair for you and wait no more!
8. Safety guards for all your vulnerable body parts
Protective guards are numerous and go beyond the already-mentioned knee guards. For both amateurs and pros, neck guards are absolutely mandatory. Although this protective gear has only recently entered the market, it has immense potential in reducing spinal and neck injuries.
Besides, make sure to research other types of guards. Shin and elbow protection are also important for passionate bikers or for those who want to experiment with this type of activity.
These guards are usually worn beneath your other protective equipment and in some cases can allow wear of less protective riding clothing like jeans and jersey. However, we do not recommend neglecting your motorcycle pants and jacket.
These are eight of the most important pieces of protective gear, accessories, and equipment for drift motorcycle riders and not only.
Regardless of the level of professionalism and experience that you have in riding a motorcycle, these elements will make the difference between life and death in different circumstances.
Wear them!