Ultimate Nissan 370z Mods (Z34) Guide
If you're looking for the best upgrades for your Nissan 370Z, then we've covered everything you need to know to build the ultimate Z-car in this comprehensive guide.
---
Introduction
With the insane popularity witnessed with the 350Z, Nissan confirmed their suspicions that the world had been craving a reasonably priced, dedicated two-seater sports car, which was still capable of providing the modern luxuries that we've come to expect from the current markets.
With the production of the 350Z eventually ceasing in 2008, Nissan decided soon after that it was time to unveil the birth of the sixth-generation Fairlady - the 370Z.
Implementing all of the vital positives of its highly-acclaimed predecessor, Nissan took the opportunity to build and improve on their previous successes, making for a stunning end-product with the latest Fairlady.
With its initial response initially met with a mixed reaction upon launch, some enthusiasts claimed that the successor perhaps lacked the major transformation that they'd expected.
In response to the claims, Nissan explained that they built the 370Z from the ground-up, with each part, and component, replaced for their new build.
With the 370Z featuring a shorter wheelbase of 4" and also 2.7" reduced on the cars overall length, despite decreasing its length, they made it broader, with the 370 becoming 1.3" more expansive, and 2.2" added to the rear track.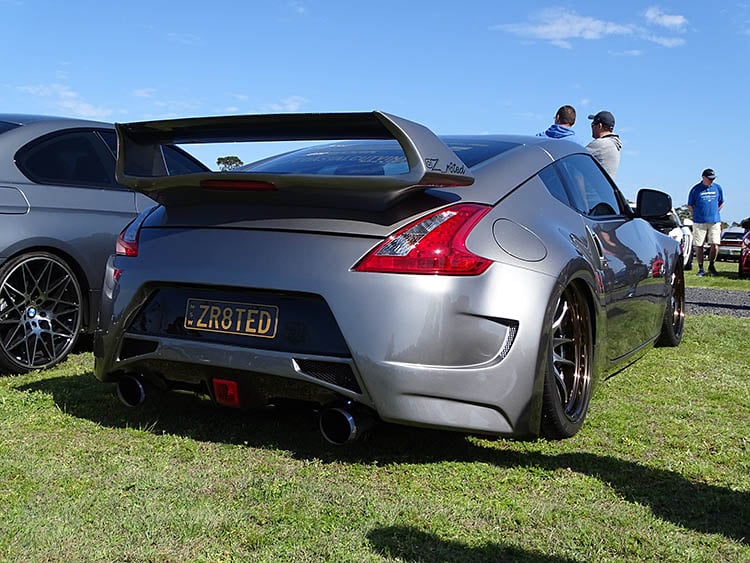 For the engine, Nissan opted for their modern-day equivalent of its highly-acclaimed VQ-series engines found in the 350Z with the impressive 3.7-liter, VQ37VHR.
With 330hp on tap in stock-form, it was enough to put a grin on your face on the street, but it was the untapped potential that got both tuning houses and enthusiasts curious as to what these seemingly bulletproof engines were truly capable of achieving.
From there, not only has the engine been put through its paces over the years, with numerous huge-power builds grabbing the attention of the tuning scene, but the 370Z has proven that it takes exceptionally well to modifications.
With the aftermarket scene not only achieving incredible power figures from the engine but also refining the handling of the chassis to perfection, the 370Z has earned its spot as one of the best tuner cars available on the market today.
We've built this guide to help you transform your Nissan 370Z from the path that Nissan intended to create the perfect all-arounder, which you'll be able to design to suit your unique preferences.
Upgrades are the beauty of modifying your ride exactly how you've visualized your Z, and we'll show you the very best parts available on the market to help you achieve your goals.
Whether you're looking to carry out the essential upgrades to improve the looks and sounds of your Z or you're planning to go full-retard with a turbocharged track weapon – we'll explore everything you need to know.
---
370Z Handling Upgrades
I'm sure some of you will be screaming 'SHOW ME THE POWARRR!', but power is nothing without handling.
Sure, we all want to get the most from our engine, but the first step to handling, and also looks, lies within the suspension.
Nissan upgraded many chassis elements to improve the weight and also the rigidity of the 370Z.
With the likes of aluminum and carbon fiber found throughout the car, this helps keep the weight to a minimum, while also providing superior chassis strength.
On top of that, the front double-wishbone suspension with forged aluminum arms and knuckles were among the most significant updates over its predecessor.
The inclusion of a 'V-bar' also helped to improve rigidity by up to 30% by reducing the rear lateral bending.
These upgrades made for some noticeable improvements, but you'll be glad to hear that there's a simple way to tighten up the car and make a substantial difference in the handling department, and this is where coilovers join the party.
---
370Z Coilovers
Although some may associate coilovers with slamming your car to the ground and scraping your way to the local meet, this certainly isn't the case.
Coilovers are fully adjustable and allow for an impressive amount of suspension adjustment for the price.
For example, if you're looking to improve your handling, we'd recommend dropping the 370Z around 20mm on your coilovers, which is perfectly safe without flaring the arches on your Z with the right wheel setup
Doing so will improve the handling, reduce body roll, and also allow you to dial in the correct suspension settings to maximize grip.
We highly recommend getting a professional to set up your tracking correctly, and you can easily choose between a drift, fast-road, track, or even drag setup.
If you're planning to be improving your 370Z's performance, you must be able to put the power down efficiently, and grip is particularly vital when it comes to drifting.
If you haven't got the budget for coilovers just yet, then you can always consider is lowering springs.
Our experience has shown that most owners end up upgrading to coilovers shortly after, so we'd recommend going straight down that route to save doing things again later.
Unfortunately, 'buy cheap, buy twice' is undoubtedly valid when it comes to the tuning scene!
Drifted 370Z Coilover Choice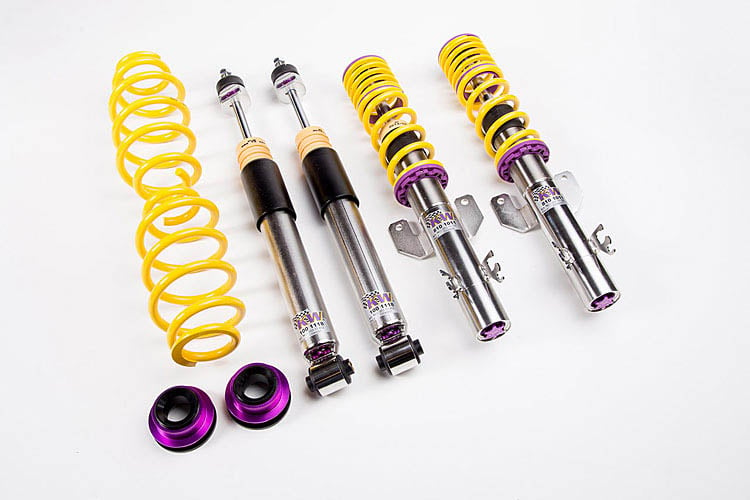 Manufacturer: KW
Levels of damping adjustment: 14
Construction type: Monotube
Spring rate front: Progressive spring (listed as 230lbs/in)
Spring rate rear: Progressive spring (listed as 230lbs/in)
Purchase link: Buy your KW Variant 3 370Z Coilovers here
In our 370Z coilover guide, it was German suspension experts KW that we feel provided the ultimate all-rounder when it came to coilovers.
370Z owners have been blown away by this offering from KW for some time, and the ability to provide excellent road comfort while also setting impressive lap times on the track leaves no questions on why owners are so impressed.
Manufacturer description: "Ready for a driving experience as unique as your car? A KW Suspensions Variant 3 coilover set offer you the independent compression and rebound damping setup you need".
"State-of-the-art technology from motor sports for more performance on the road. The separate and independently adjustable rebound- and compression damping allows for an individual suspension setup for different uses and preferences. The unique patented system with its two-stage valves allows a rebound damping adjustment (comfort) and a compression adjustment (driving dynamics) in the low-speed range while the high-speed range which controls the driving safety, is fixed".
Drifted 370Z Coilover Alternatives
Although we don't always recommend going with cheaper products, BC Racing's BR series has proven itself time and time again and is a real bargain for 370Z owners on a tighter budget.
They offer a firm but not crashy ride, which is still ideal for street use, yet more than capable for the money when you head to the track.
For those of you that want nothing but the best for your Z, then look no further than the Hipermax IV SP from JDM tuning legends, HKS.
This option combines fantastic ride comfort, which is close to stock comfort levels and superb handling.
These are certainly a competitor for the KW V3's, and the decision may boil down to personal preference, particularly if you're keen to stick with JDM products on your Z.
If you're considering going down the lowering springs route, then we'd recommend taking a look at the Whiteline WSK-NIS002 Lowering Spring Kit.
For those of you that are interested in carrying out further handling upgrades, then we highly recommend taking a look at these additional handling upgrades to unleash the ultimate potential from your 370Z's handling:
If you're serious about drifting, then we highly recommend also taking a look into the Wisefab kit that's now available for the 370Z, which will help you achieve insane amounts of lock and angle.
Assuming you're not already familiar with what Wisefab kits have to offer, we highly recommend taking a look at them, particularly for those of you that are considering competitive drifting. However, you'll want to make sure they're eligible for the intended competition.
---
370Z Performance Upgrades
Once you've unlocked the most out of your Z's handling potential, it's time to consider upgrading the power.
Sure, it has a decent amount from the factory, but despite Nissan's weight-saving efforts, it's still not a light car, so now that you've got it handling well, it's time to explore the potential which lies in wait under the hood.
From bolt-on breathing mods, right the way through to high-powered turbo kits, we've got everything you need to know when it comes to extracting power from your V6 powerplant.
---
370Z Cold Air Intake
CAI's are one of the most common initial upgrades that 370Z owners consider, thanks to their cheap price tag and ease of fitting.
A Cold Air Intake is a fantastic way to provide additional cooling and oxygen to your engine; this improves the sound and responsiveness and also frees up a few extra horses.
Don't expect any substantial power gains from installing a CAI, but it's the perfect complement to any additional supporting upgrades you may be considering, from an aftermarket exhaust, right the way through to forced induction.
Drifted 370Z Cold Air Intake Choice
Stillen Gen 3 Ultra Long Tube 370Z Intake
It was the Stillen Gen 3 Ultra Long Tube Intake Kit that took the win in our 370Z Intake Guide.
Stillen claims 17.5hp gains from this CARB-legal kit on the 370z, which is the highest 'proven' (dyno) gains out there. We do feel that this may be a little ambitious, though, so take it with a pinch of salt.
However, regardless of the power claims, thousands of delighted owners have verified that this is the best choice out there, and we can't argue that it looks fantastic when installed.
When combined with the typical quality that we've come to expect from the industry-leaders over the years, it's easy to see why this CAI such a popular choice.
Having tested more than 50 different variations before coming up with their final design, this shows the attention-to-detail that goes into providing such an excellent product for the market.
Manufacturer description: "STILLEN's continuing dedication to getting the maximum performance from each vehicle has lead to the introduction of the new Generation 3 Ultra Long Tube Intake. This intake has a radically new design that provides dramatically better power than any intake on the market for the VQ37 equipped vehicles. STILLEN's R&D team went engineered and dyno tested more than 50 variations before being satisfied that this system is the best that can be made for the VQ37 engines".
"The new Gen 3 Ultra Long Tube Intake places two large K&N filters in front of the radiator. Strategic placement of the filters allow for optimum cold air flow and easy filter removal for cleaning. It features additional polished tubes that pass through the front core support, larger air filters than the Generation 2 unit. On some applications such as the G37 a urethane splash guard is included in the kit to help protect the filter. This is only necessary on vehicles with larger grill openings from the factory. All kits feature a system of varied diameter tubing and steps to maximize air velocity".
Drifted 370Z Cold Air Intake Alternatives
Takeda offers another fantastic alternative with their Stage-2 Pro Dry S Intake System, which provides a small saving over the Stillen kit, taking our Budget Choice Award.
If you're determined to stick with the JDM route, then the HKS Racing Suction Kit won the Drifted Premium Choice award.
---
370Z Exhaust
A cat-back exhaust will undoubtedly be another one of the first considerations on your upgrades list, and quite rightly so.
An exhaust will not only improve the looks and performance, but it'll also be a vital element when it comes to achieving your power goals.
Stock exhausts are restrictive, and since your engine performs as its peak when it can quickly extract the gases, a free-flowing exhaust is an essential requirement.
Aftermarket exhausts aren't too bank-breaking, yet they're easy to install, and they'll be one of the most transformational upgrades you'll make with regards to the looks, sound, and power.
Thanks to the twin-exit style from stock on the 370Z, it leaves an exciting array of upgrade options available to suit various requirements.
Once you've installed your CAI and cat-back, you'll want to take a look at the Headers and Y-Pipe choices below to ensure optimum efficiency throughout your exhaust setup.
Drifted 370Z Exhaust Choice
Manufacturer: Invidia
Internal pipe diameter: 60mm (2.3")
Tailpipe configuration: Twin 110mm tips (4.3")
Primary exhaust system material: Stainless Steel
Purchase link: Buy your Invidia Gemini 370Z Exhaust here
Invidia's Gemini exhaust grabbed the win in our 370Z Exhaust Guide.
Boasting a subtle design with burnt tips, Invidia brings another very reasonable and popular option to the market.
Although slightly louder than some of the alternative offerings, it is still tame enough to be a good highway cruiser until the deep growl unleashes an entirely different beast around the 2.5-4.5k rev range.
Manufacturer description: "The Invidia Gemini Exhaust is the latest in the Invidia line of beautiful exhaust systems that feature fully polished stainless steel piping with mandrel bent tubing, and one of the best sounds you will hear from any performance exhaust!"
Drifted 370Z Exhaust Alternatives
If you don't mind having a rather loud single-exit exhaust, then the Tomei Expreme Ti is an incredible choice for the money. We would personally opt for this one, but we understand that it's not to everyone's taste.
If you're on a budget, then the Manzo Dual 370Z Exhaust provides good performance for the price, but we'd personally save up a few extra bucks for a superior product.
---
370Z Test Pipes
Test Pipes will completely replace the 370Z's catalytic converters, which are incredibly restrictive in stock form.
However, be warned, these will not only make your car significantly louder, but they're also likely to fail the emissions laws when it comes to inspection, as they're illegal in most states and countries.
On the flip-side, these are a cheap and straightforward bolt-on modification that can often provide power gains of around 10hp.
There are certainly not many products on the market that are capable of providing as much power for a couple of hundred bucks.
Although they're not entirely convenient, they're definitely worth the effort when it comes to performance and ensuring that your VQ engine is capable of extracting the gases as freely as possible.
Drifted 370Z Test Pipes Choice
Motordyne 370Z Advanced Resonance Tuning (ART) Test Pipes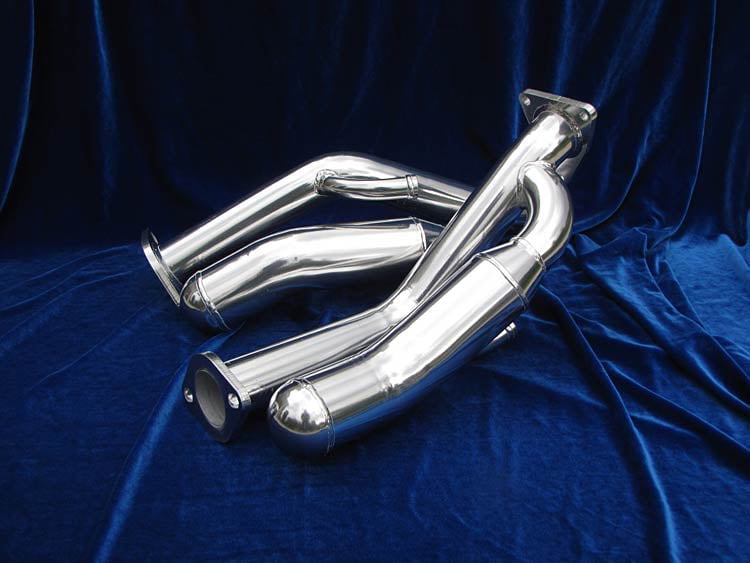 The Motordyne 370Z Advanced Resonance Tuning (ART) pipes deservedly took the win in our 370Z Test Pipes guide.
Where most test pipes are a simple connecting pipe, Motordyne has gone out of their way and done countless hours of research to bring this unique product to the market with separate resonance chambers.
These are well-known for being quieter, as well as removing some of the less-desirable sounds that can often come with test pipes such as excessive rasp and drone to bring you the ultimate combination of performance and harmonics in a great-looking package.
Sure, they're not the cheapest option, but these are the perfect solution for those of you that want the ultimate product for your Z. Unsurprisingly, these are the most popular choice among owners.
Manufacturer description: "Through countless hours of research and development a new path has been explored in the never-ending quest for performance. A method of directly altering exhaust harmonics for enhanced performance and sound, Advanced Resonance Tuning (ART)".
"ART pipes for increased power and torque without the drastic increase in loudness normally associated with test pipes. ART pipes provide the quietest, smoothest, deepest sound of any test pipe while greatly reducing or eliminating rasp and drone. The difference in sound is not subtle. They're not conventional test pipes. They're ART pipes!"
Drifted 370Z Test Pipes Alternatives
The Drifted Budget Choice award went to the ISR Performance Stainless Steel Resonated Test Pipes, which offer decent quality and fitment. For a cheap resonated setup, you can't go wrong with these.
Another bargain, which took the Runner-Up Choice in our guide, was the Berk 370Z Non-Resonated Test Pipes.
They're one of the cheapest offerings on our list, but thankfully they haven't compromised on quality, which is why the Berk test pipes are the most popular non-resonated cats available.
Sure, they're certainly going to be loud, since they're a straight-through pipe, but they're well made and will sound incredible while also providing significant power gains.
---
370Z Headers
Headers complete the perfect exhaust setup alongside the intake and cat-back, providing the final piece to your bolt-on exhaust puzzle when it comes to freeing up the untapped potential.
If you opt for long-tube headers, these will override your cats, which will once again potentially fail emissions testing.
For those of you that are planning to go down the forced induction or NOS routes, with your build, headers will be another essential addition.
Headers are notoriously challenging to fit on the 370Z, and we would expect the job to take around six hours, even with the right equipment and a qualified mechanic.
For that reason, we recommend considering heat-wrapping your headers before fitting, to avoid the headache of potentially deciding to do so further down the line.
It may sound too good to be true, but heat wrap is proven to improve engine bay temperatures by up to fifty percent and is undoubtedly a worthwhile addition for your build.
Drifted 370Z Headers Choice
Fast Intentions Long Tube 370Z Headers
It was Fast Intentions that took the Drifted 370Z Headers Choice award in our 370Z Headers guide.
FI is known for releasing some of the best products on the market, and their 370Z long tube headers are no exception, providing impeccable quality alongside some of the most significant performance gains.
Manufacturer description: "This is the worlds first "production" long tube header for the Nissan 370Z. The premier upgrade for all 370Z owners looking maximize the performance output of their VQ37VHR naturally aspirated or supercharged engine. With the addition of these headers all restriction created by the OEM exhaust manifolds and catalytic converters will be eliminated".
"Built as a direct OEM replacement, our long tube headers bolt right in; no cutting or welding required. The 1-5/8″ primary tubes are mandrel bent to maximize exhaust flow and efficiency".
Drifted 370Z Headers Alternatives
If you're looking to save some cash for other mods, the Megan Racing headers are a decent alternative, but given the amount of effort to replace them if you change your mind, it may be worth going with a premium option right away.
Speaking of premium, it doesn't get much more so than this incredible offering from JDM legends, Powerhouse Amuse.
For all you lottery winners out there, this is definitely the ultimate choice.
These guys are known for being titanium wizards, and this work of art weighs in at a ridiculous 2.7kg!
If you're opting for the ultimate build, where the money is no issue, these will undoubtedly offer you incredible strength and durability to go with your power gains.
Make sure you pair these headers with their Titanium exhaust for the ultimate combination, which is guaranteed to leave any Z-car enthusiast drooling.
---
370Z Forced Induction
Once you've installed the available bolt-on upgrades, yet you're still not satisfied with the power, it's time to consider going down the forced induction route.
There are two possibilities when it comes to the 370Z, and we put them head-to-head in our Turbocharger Vs. Supercharger guide, to help you work out the best option for your needs.
We highly recommend checking out our guide before you make this significant decision, but either way, you'll be unlocking substantial power gains with whichever method suits you best.
If you're determined enough to make the most of your impressive VQ base, then forced induction is capable of potentially doubling the horsepower figures of your 370Z.
You will also need to consider that this will be putting the engine under twice the strain, so forced induction upgrades must get done professionally, ensuring that you're using a well-maintained engine to get started.
Although the reliability is likely to be somewhat hindered, the fact that the VQ37VHR is one of the most reliable, bulletproof engines out there will undoubtedly work to your advantage. Just be prepared to have to carry out extensive internal upgrades if you're planning to go chasing huge figures.
If you opt for a turbo upgrade, make sure you also consider a turbo jacket for the ultimate performance and longevity.
Drifted 370Z Turbo Kit Choice
Fast Intentions 370Z Turbo Kit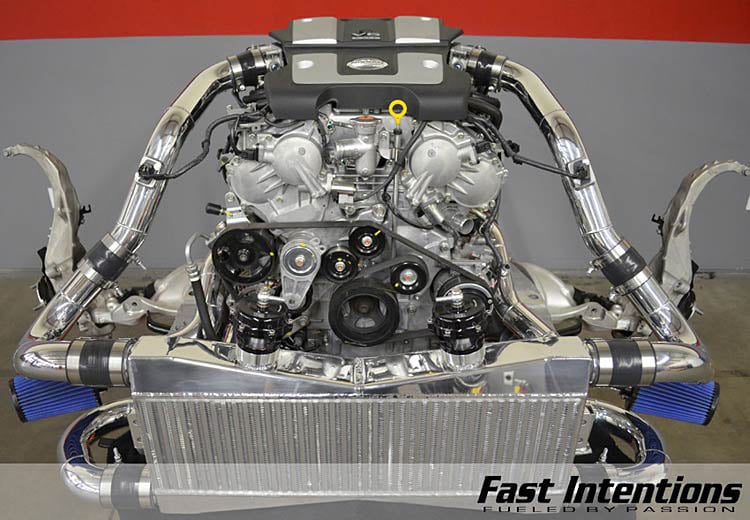 It's Fast Intentions that once again took the win in our 370Z Turbo Kit guide.
After producing a completely new design, they push the limits with this Twin Turbo kit.
Not only have they managed to conquer the 1000WHP barrier with their insane Stage 3 kit on the VQ37VHR, but their setups have also won over many owners with their unique and reliable turbo options.
The increasingly popular Stage 1 kit features twin Garrett GT2860RS turbochargers capable of an impressive 700+WHP with additional engine modifications.
If you're hunting for even more power, then the Stage 2 kit, which is run by Chris Forsberg In Formula Drift, is rated for over 800WHP and Stage 3 at a proven 1,000WHP.
Manufacturer description: "In 2012 when we took on this project, our goals were clear cut. 1) Address and fix the flaws that the current TT systems on the market had. 2) Create the most reliable and efficient TT system. 3) Raise the power and torque threshold of the VQ37VHR engine".
"We are proud to say that we've far exceeded our expectations. Throughout the design process of our TT system, we have adapted and utilized 3D C.A.D. software "Solidworks" to create specific oil and cooling components. This entire TT system is manufactured in the U.S.A".
Drifted 370Z Turbo Kit Alternatives
If you're looking for a single-turbo setup, then the STS 370Z Turbo Kit is an excellent alternative.
For those of you that are keen to stick with the JDM roots, the GReddy twin-turbo kit will offer the perfect solution.
Drifted 370Z Supercharger Kit Choice
When it comes to supercharging your 370Z, look no further than the ultimate kit from Stillen.
We've taken an in-depth look into their kit in our 370Z Supercharger Guide.
They have a wide range of options, so make sure you check out the perfect product to suit your needs over at Enjuku Racing.
The increasingly popular Stage 1 kit features twin Garrett GT2860RS turbochargers capable of an impressive 700+WHP with additional engine modifications.
If you're hunting for even more power, then the Stage 2 kit, which is run by Chris Forsberg In Formula Drift, is rated for over 800WHP and Stage 3 at a proven 1,000WHP.
Manufacturer description: "STILLEN is proud to offer the STILLEN supercharger system for the Nissan and Infiniti VQ37 (370Z/G37/Q50.) This supercharger system took over a year to develop and involves some revolutionary designs".
"This supercharger system is developed to offer the customer easy upgradability and installation without requiring a hood replacement to complete the installation! With this supercharger system STILLEN bump the power output to over 500 horsepower! With lots of room to grow!"
---
370Z Wheel Upgrades
We can understand that you want to get your car looking its best right away, and in all fairness, a set of aftermarket wheels will not only improve the looks of your Z, but they'll also provide weight-saving benefits while also potentially enhance the grip and handling.
Installing gigantic wheels to your Z isn't going to improve anything, but with a sensible setup, you'll undoubtedly see benefits.
We bet that you'll also end up turning around when you walk away from your awesome-looking ride more than ever, too!
Our recommendation when it comes to wheels for the 370Z is to stick with a sensible 18-inch setup with low-profile tires.
We've generally found that a width of around 9.5"-10.5" suits the Z best, and you can also go for a staggered fitment, providing a wider wheel/tire combination at the rear to provide additional grip when it comes to putting the power down.
When it comes to wheel offset, you'll want to aim for the +25 to +15 region, but we highly recommend looking around at the fitment of other Z's and asking on your local owners' clubs before making the decision.
For instance, a dedicated track setup is going to differ wildly from those that are planning on driving low and slow to the local meet.
Some of you will also be open to rolling your arches for the ultimate fitment, while others will understandably want to keep the Z as Nissan intended.
We've written guides for some of our favorite wheels on the market, which we highly recommend checking out.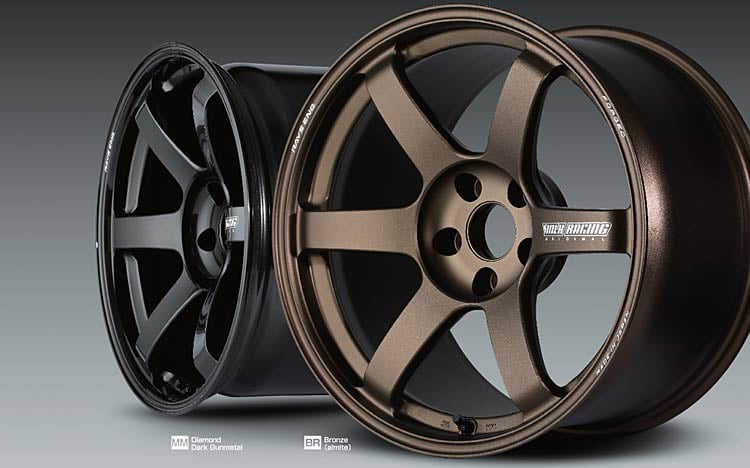 The timeless design of the TE37 means that they quite literally suit any car, especially the 370Z.
WORK are legends in the wheel game, and although the Equip range typically aims at the old-school market, Equip's present the perfect opportunity to make your Z stand out from the crowd with the right execution.
WORK's Emotion range often presents some bargain opportunities, especially with their single-piece options. These are some of the finest, modern opportunities you'll find for your Z, and we proudly use them on our personal cars.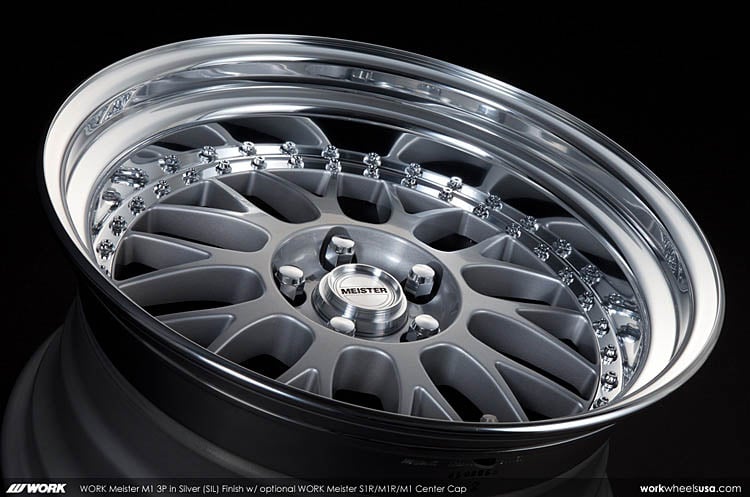 The Meister range is quite possibly the most sought-after, with some insanely wide and unique options, which commonly come in three-piece variations. If you're looking for the ultimate setup for your Z, then these are undoubtedly going to be a real head-turner.
---
370Z Wing/Spoiler
Unless you're building a sleeper, you're likely to want your Z to stand out from the crowd.
If you're going for a high-speed build or planning to drift competitively on fast tracks, then you may well benefit from a wing, but otherwise, they're still likely to enhance the looks cosmetically.
There are some crazy spoilers/wings out there on the market, and we've put them head-to-head in our 370Z Spoiler Guide.
Drifted 370Z Spoiler Choice
Our winner in the guide was the STILLEN Rear Spoiler, which we felt provided something a little different to the other offerings.
This spoiler is an excellent all-rounder for those of you looking for a stylish alternative that suits the body lines of the 370z nicely.
The urethane construction is a welcome bonus, meaning it will undoubtedly take a beating (to some extent) at the track!
Manufacturer description: "STILLEN urethane Aero Parts are designed, prototyped, tested, and built in our facilities in Costa Mesa, California. Care is taken to manage air flow as well as to blend the lines of each part with the vehicle. The effect is a distinctive statement that fits; each part looks like it came from the factorys design studio".
"All of the STILLEN urethane parts are so flexible, durable and impact resistant that STILLEN guarantee our urethane components against breakage or cracking in normal use for as long as you own your vehicle. These urethane products are so tough, STILLEN included a Limited Lifetime Warranty".
---
370Z Additional Upgrades
Now that you've got your 370Z looking, performing, and handling to the best of its abilities, it's time to consider the other options that you may have neglected up until now.
Our Double Din Headunit guide will help you find the perfect replacement for the stock stereo. With the 370Z not getting any younger, this is the ideal way to keep up with the latest technology.
If you're serious about your drifting or racing, then you'll soon realize that the stock steering wheel isn't ideal for fast-paced action, so you'll want to explore the best steering wheels on the market.
Before you start throwing down your Z sideways, a hydraulic handbrake is going to make the art of drifting much more convenient.
Once you've got your wheel and hydraulic handbrake sorted, it's time to get rid of the bulky stock seats for some supportive, lightweight replacements with our Best Racing Seat offerings.
For those of you that are serious about your drifting or racing and are considering competing, you'll soon need to consider racing gloves, racing shoes, a racing suit, and a racing helmet.
---
Conclusion
As you can see, there's an insane amount of potential to be had from the 370Z, and we hope that we've helped you with your 370Z upgrade needs in this guide.
With the available products, we do not doubt that you'll soon be creating the ultimate Fairlady, and we hope that you'll share the outcome with us once it's complete!
If our top choices haven't quite ticked the right boxes for you, then make sure you head to our separate guides for each product, where we put the best considerations head-to-head to help you find the perfect solution.
If there are additional mods that we've not yet covered, then feel free to drop us a line, and we'll do our best to fulfill any requests.
If you've enjoyed this guide, then make sure you also check out our Ultimate Nissan 370Z Guide, which covers everything you need to know about Nissan's fantastic creation.
Thank you for reading our Nissan 370Z Mods guide.
If you enjoyed this article, then please share it with the buttons at the side and bottom of your screen. If you've found this information useful, then please take a moment to share it with other Nissan and Fairlady enthusiasts. We appreciate your support.
Photography credits
We thank the following entities for the use of their photography in this article: