Best GPU For Racing Games
Are you looking for the perfect GPU for your favorite racing games? We'll be sorting the best from the rest in this guide to help you make the ultimate choice.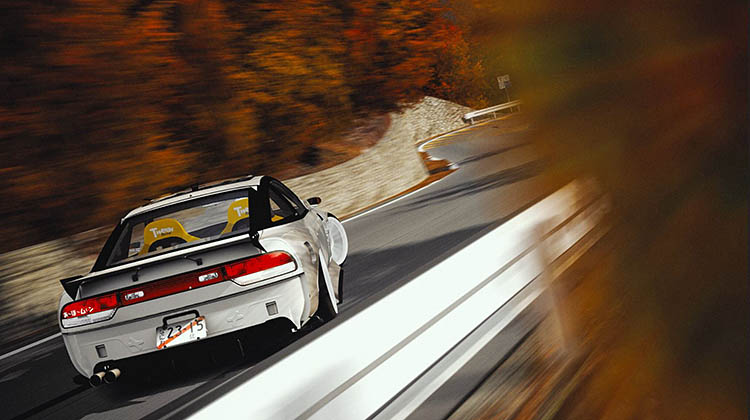 ---
Introduction & GPU Basics Explained
Let's face it; 2020 has been a disaster for motorsport.
Every racing calendar in the world has been dramatically affected by the COVID pandemic, even Formula 1.
With the year almost coming to a close, it's become a desperate last-ditch attempt to force out events and competitions, and Formula Drift has finally started getting underway.
In Europe, Drift Masters European Championship (DMEC) was supposed to be one of the most anticipated up-and-coming drift Championships.
However, due to strict restrictions on European travel, they were forced to turn the full Championship into just one round.
Unsurprisingly, this saw recent Formula Drift legends James Deane and Piotr Wiecek land the top spots on the podium in Riga, Latvia.
But, as soon as the DMEC season started, it was over, and this, unfortunately, sums up the current climate.
It's a sad state of affairs right now, with drift and motorsport enthusiasts across the world forced to find an alternative way of getting their drifting fix.
Thankfully, there's an answer to these problems. It may not involve long trips away with friends, tire smoke, and copious amounts of fuel, but it does have some positives.
Online racing presents the perfect opportunity to hone your drifting skills and get your sideways fix without worrying about logistics, costs, repairs, and damages.
Not only that, but you can also get behind the wheel of just about any car and track combination you can imagine anywhere in the world.
Keen to re-enact Daigo Saito, launching his legendary Toyota Mark II over the most famous jump on the planet at Ebisu Minami? No problem.
Download both the car and the track for free, and load them into Assetto Corsa - job done.
Despite console gaming becoming increasingly popular, to maximize the potential of what sim racing has to offer, there's no argument that PC gaming provides the best platform, by a long margin.
A clear example here would be Assetto Corsa.
With some of the world's best drifters competing in the many online competitions available, console owners had been left neglected.
But, after many years, the game finally became available for Xbox and Playstation owners to enjoy.
However, enthusiasts immediately realized that this came with a fatal flaw – there's no way to customize the game.
Gaming experts spend thousands of hours creating free custom tracks, cars, and real-world upgrades for Assetto Corsa.
However, if you opt for the console version, you'll have no way of enjoying these, and this is the true spirit of what makes sim racing so incredible, which is why PC gaming will continue to have the upper hand.
It's not just Assetto Corsa, either. Sim racing is best enjoyed on a PC thanks to the lack of restrictions and the wider compatibility on offer compared to consoles.
Sim racing presents the perfect opportunity to re-enact your favorite real-world drifting, or racing scenarios, without the inconvenience, or cost, of having to step outside of your doorstep.
With the uncertainty of potential upcoming lockdowns coming back into play, this also thankfully makes online gaming pandemic-proof!
Sim racing also allows the younger generation the chance to get behind the wheel, even in a situation where 'real-world' national or regional restrictions may not yet allow them to compete.
We've witnessed some incredible youngsters understand the art of drifting long before they're allowed to get behind the wheel of a real car, which means they're able to naturally adapt to the situation almost instantly when the opportunity finally arises.
So, whether you want to provide your kids with their first racing, or drifting, experience, or you're looking to build a full-blown VR setup to get the closest experience to the real thing – we'll help you choose the best GPU for your PC.
Prices can vary wildly, so we'll provide you with an all-rounder, a budget, and a premium choice depending on how serious you're looking to go.
If you're looking for your first racing experience, our budget offering will be more than sufficient, but if you're looking to run the highest graphics settings in VR, then you'll need to opt for the premium end of the market.
One of the main benefits of PC gaming is the ability to upgrade components further down the line, with most GPU cards providing excellent resale value should you wish to move up the ladder later on.
Provided your current PC isn't too outdated, merely updating the GPU could well be all you need to get a fantastic racing setup.
With e-racing becoming more popular than ever, you never know if you might bump into a drifting or racing pro online.
With even F1 drivers such as Jenson Button and Juan Pablo Montoya enjoying the potential that sim racing has to offer, you may well bump into a drifting or racing pro in your newly established online career.
Despite a disappointing year, e-racing is experiencing exponential growth in 2020, and providing hope to racing enthusiasts around the world, regardless of what the uncertain future has in store.
So, let's find the perfect GPU for your needs to get your PC ready for action to give your sim racing career a head-start.
What Are The Minimum Requirements For Your Racing Game?
When it comes to drifting, many enthusiasts will only intend on playing Assetto Corsa.
However, if you're also planning on playing the latest games, such as F1 2020, you'll need to check you're getting the right GPU for the more demanding game, which in this scenario would be F1 2020.
Where you'll be able to enjoy Assetto Corsa with a basic setup, the likes of the newly-released F1 2020 will need a more impressive GPU to enjoy the game to its full potential.
We recommend heading over to Google and searching, for example, 'F1 2020 system requirements' to check out the minimum specs that your game will need.
Not sure which racing game(s) you're looking to play? This video gives you an idea of some of the best racing and driving simulators out there:
Here are some of our favorite PC racing games:
Assetto Corsa
Assetto Corsa Competizione
Dirt Rally 2
F1 2020
Forza Horizon 4
Grand Theft Auto Online
iRacing
Project Cars 2
RaceRoom Racing Experience
rFactor 2
Should I Wait For The Nvidia RTX 30-Series GPU?
At the time of launching this article, Nvidia has recently announced that they're soon to be releasing their new RTX 30-series cards to the market, which are looking like they could be potential game-changers.
With the best card in the range, the RTX 3090, supposedly capable of providing 8K resolution at 60 FPS, it does come with a 4-figure price tag, with pre-order spaces expected to fill up quickly, especially given the impressive price-tag.
Alongside the 3090, the more budget-friendly RTX 3070 and RTX 3080 cards will also be available, and these are likely to provide some fantastic new options for those of you looking to upgrade.
Although they're looking tempting and are well worth researching, it's not looking like it's going to be easy to get your hands on a 30-series card until 2021.
However, with all the options in our guide, they're more than capable of running your favorite racing games, and since they've been tried and tested, they won't have the initial teething-issues that can sometimes come with new cards.
If you're patient, the 30-Series may be worth the wait, but for now, let's take a look at what we can get on the market right now to launch your e-racing career right away.
---
Our Favorite Racing Game GPU's
It's time to compare the best GPU's on the market to decide what will suit your racing game needs, whether you're looking for a budget GPU to get you started or the perfect card for the ultimate VR setup.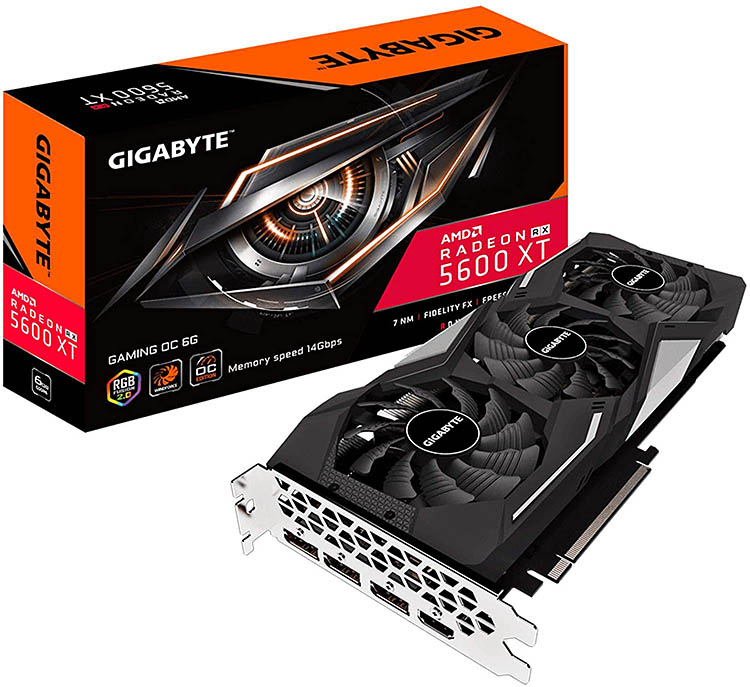 Our comment: We start our choices with a budget 1080p offering, and the GIGABYTE Radeon RX 5600 XT represents fantastic performance for the price for those of you that don't plan on venturing beyond 1080p.
When AMD created the Radeon RX 5600 XT, their plan was simple – to create the best 1080p card and beat NVIDIA's 2060 Super for the money, and they certainly pulled it out of the bag here.
GIGABYTE has then dedicated a lot of focus to optimizing the cooling with this GPU to help it achieve the highest possible performance for the price.
Despite being a budget card, this will be capable of running VR for those of you that are looking to go down that route.
For the money, you're going to struggle to find a 1080p card that will perform better than the AMD Radeon RX 5600 XT.
Manufacturer description: "The AMD Radeon™ RX 5600 XT graphics card is designed for the ultimate 1080p gaming experience. Turn up your settings for higher fidelity and boost gaming performance for higher frame rates with ultra-fast response times".
"Get the power of the highly acclaimed RDNA architecture, the heart of AMD's advanced 7nm technology process, as well as GDDR6 high-speed memory and PCI® Express 4.0 support, delivering a highly responsive, ultimate 1080p gaming experience".
---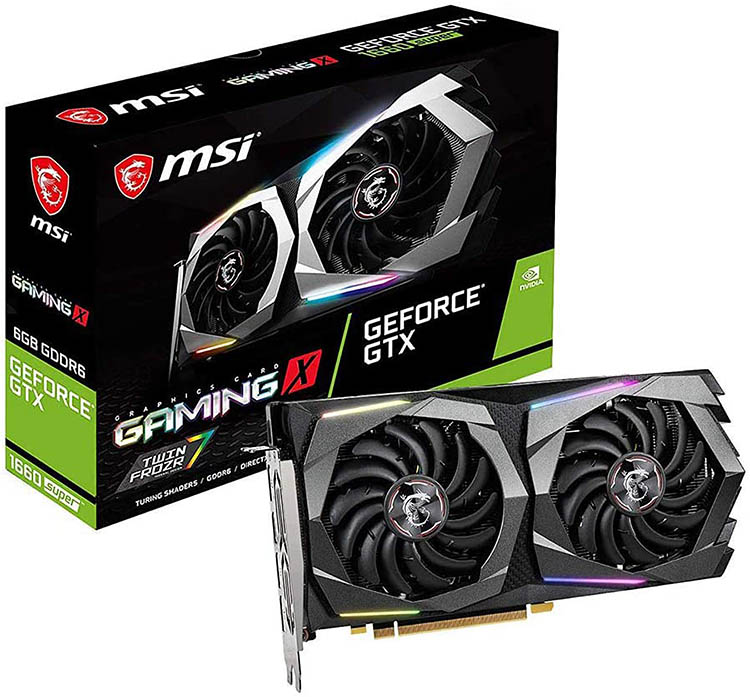 Our comment: Although the 5600 XT above is our favorite 1080p card, it comes with a slightly higher price tag than the hugely popular GTX 1660 Super, which is still a worthwhile contender.
When the two cards are put head-to-head in a benchmark test, the 5600 XT was 15% faster than the GTX 1660 Super, but that certainly shouldn't put you off this fantastic contender.
As with the 5600 XT, the GTX 1660 Super also comes VR-ready if you're planning to go down that route.
For those of you that are looking to save a few bucks on your budget 1080p setup and aren't too worried about getting the very best performance, NIVIDIA's 1660 Super is an excellent consideration.
However, if you don't mind paying the small amount extra for optimal performance, the 5600 is likely to be the better all-rounder.
Manufacturer description: "Gaming performance and power efficiency reach new heights with this video card by MSI. It's built using the all-new NVIDIA Turing shaders and GDDR6 memory for increased computing capability".
"Advanced TWIN FROZR thermal design ensures no throttling and excess noise will occur when you push it hard. When at low load, the fans will stop spinning to create completely quiet computing environment".
---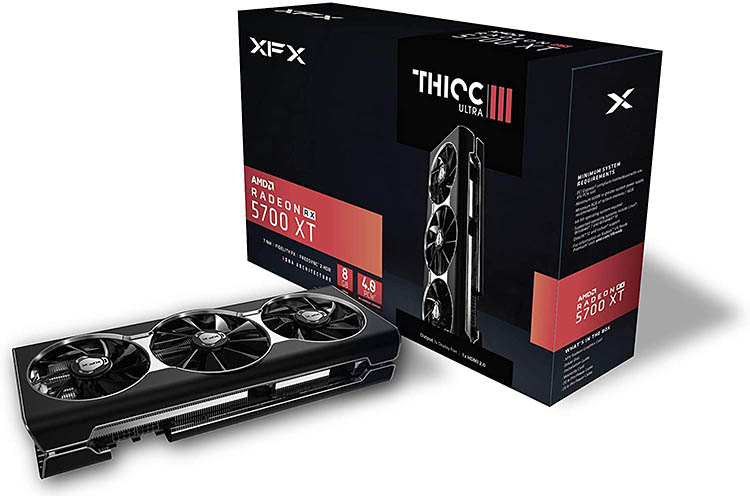 Our comment: AMD's Radeon RX 5700 XT presents fantastic value for money for those of you that are looking to do up to 1440p gaming, which is more than enough for most.
XFX has worked its magic with this card to allow it to provide impressive performance up to 4K and is capable of supporting up to 8K.
The 5700 XT will also be an excellent choice for those of you that are considering a VR setup, as it works perfectly with the latest VR headsets.
XFX has provided the RX 5700 XT Thicc III Ultra with an improved 1,810MHz base clock, which is 205MHz faster than the stock RX 5700 XT, while also providing an enhanced 120MHz to the boost clock.
Given that the 5700 XT is one of the best mid-range GPU's out there, XFX has built on that with extra speed and cooling to bring our favorite all-rounder to the market.
Thanks to this combination, XFX brings a card that's close to high-end performance, but with a mid-range cost.
Manufacturer description: "The XFX RX 5700 XT is built for high-performance and high resolution gameplay. Experience smooth gameplay performance at 1440p and 4k".
"With support for 8k, you are ready for Next-Gen displays. See everything in mind blowing detail without sacrificing performance".
---
Our comment: Although the Radeon 5700 XT above clearly takes the win when it comes to price, when it comes to raw performance for the best 1440p setup, the NVIDIA steals the crown.
But, does the additional performance justify the price hike? Not for us.
Although we feel that the 5700 XT represents the perfect all-rounder, you certainly won't be disappointed if you can justify the extra cost for the Asus GeForce RTX 2070 Super, which is typically the slightly better 1440p card in benchmark testing.
Manufacturer description: "Delivering the latest NVIDIA Turing gaming experience in its purest form, the ASUS Dual GeForce RTX 2070 EVO melds performance and simplicity like no other".
"Leveraging advanced cooling technologies derived from flagship Strix graphics cards, the Dual GeForce RTX 2070 opts for substance over style, the perfect choice for a well-balanced build. Buckle up and engage cutting-edge gaming prowess".
---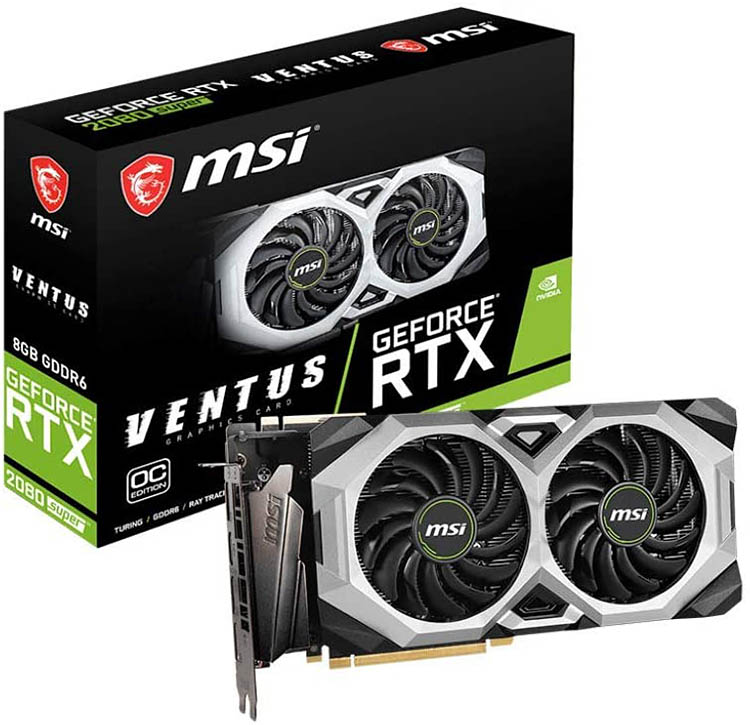 Our comment: If you're willing to spend the money on a premium 4K setup, then we honestly don't think you need to beyond the RTX 2080 Super to achieve the ultimate performance for your racing game needs.
Although it's only a fraction of the price of its bigger brother, the 2080 Ti, it offers far superior value for money.
If you're looking for ray tracing performance without having to go into the $1,000-region, then this will provide the best bang-for-your-buck.
It's a step up from the RX 5700 XT and the RTX 2070. However, we recommend further research and having a sleep on whether the additional money is worth it, as you may be better off putting the extra money towards other hardware.
However, if you're not in a hurry to purchase your next GPU, then it may well be worth waiting to see if the upcoming Nvidia 30-series lives up to expectations
Manufacturer description: "GeForce RTX is powered by NVIDIA Turing, the world's most advanced GPU architecture for gamers and creators. Get truly next-gen performance and features with dedicated AI and ray-tracing cores for the ultimate experience".
"The new GeForce RTX SUPER' Series has even more cores and higher clocks, bringing you performance that's up to 25% faster than the original RTX 20 Series and 6X faster than the previous-generation 10 Series GPUs. It's time to gear up and get super powers".
---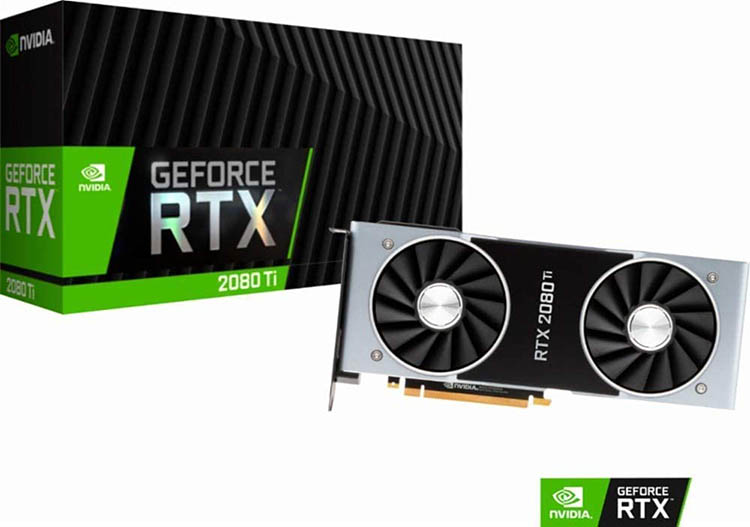 Our comment: We consider the NVIDIA GEFORCE RTX 2080 Ti Founders Edition to be the Ferrari of the graphics card world.
Sure, it looks good. Sure, it's fast as hell. But is it the extra performance worthwhile to justify the price hike over the 2080 Super? We don't think so.
However, if money isn't an issue, and you're looking to build the ultimate gaming rig, then the RTX 2080 Ti Founders Edition is going to be more than capable of playing any racing game both now and in the foreseeable future.
It's the best card on the market right now for gaming, but if the current rumors are anything to go by, then we have a sneaking suspicion that the upcoming RTX 3090 is going to cause a severe upset with its 8K ray-tracing capabilities.
Manufacturer description: "NVIDIA's newest flagship graphics card, the GeForce RTX™ 2080 Ti, is a revolution in gaming realism and performance. Its powerful NVIDIA Turing™ GPU architecture, breakthrough technologies, and 11 GB of next-gen, ultra-fast GDDR6 memory make it the world's ultimate gaming GPU".
"The factory overclocked GeForce RTX™ 2080 Ti Founders Edition graphics card features a next-gen 13-phase power supply for maximum overclocking and dual-axial 13-blade fans coupled with a new vapor chamber for ultra-cool and quiet performance. When it comes to next-gen gaming, it's all about realism. GeForce RTX 2080 Ti is light years ahead of other cards, delivering truly unique real-time ray-tracing technologies for cutting-edge, hyper-realistic graphics".
---
Our winners
We have selected three winners for you in budget choice, Drifted choice and premium choice categories.
Drifted GPU Choice
We've covered the entire spectrum of GPU's in this guide, from budget through to the ultra-premium, and we feel that the RX 5700 provides the best all-round value for money.
Our Drifted Choice winner goes to the XFX RX 5700 XT Thicc III Ultra
Although the budget choices are great, the ability to run 1440p, 4K, and even offering 8K support, with this card enables you to future proof your build a little more, without breaking the bank in the process.
If you're going for a VR setup, then this will be more than capable of providing optimal performance.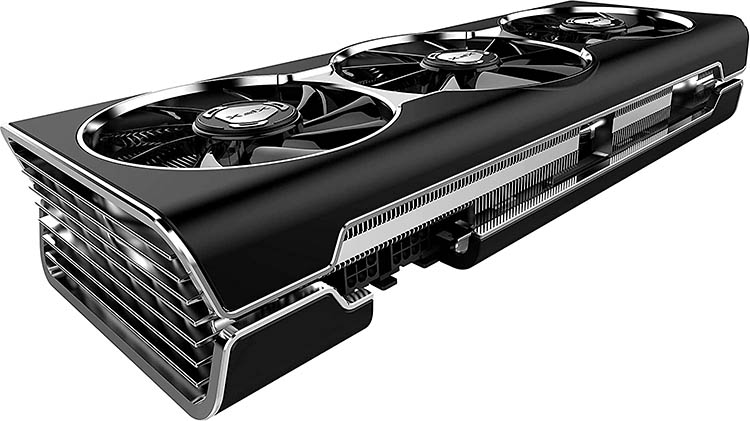 ---
Budget GPU Choice
If you're only planning on venturing into 1080p gaming, then look no further than the fantastic bargain that is the GIGABYTE Radeon RX 5600 XT.
Our Budget Choice winner goes to the GIGABYTE Radeon RX 5600 XT
It may well fall into the budget category when it comes to price, but when it comes to performance, we feel that this is the ultimate 1080p card on the market right now.
Thankfully, the RX 5600 XT is also VR ready, and we do not doubt that you'll be delighted with this GIGABYTE offering for your 1080p gaming needs.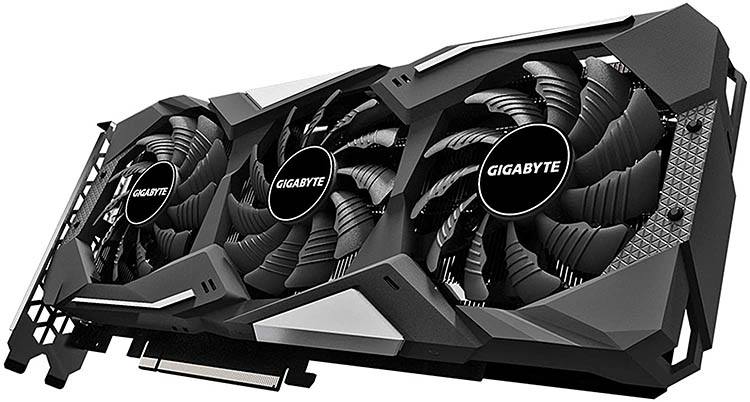 ---
Premium GPU Choice
Although there's no real question that the 2080 Ti is the better card when it comes to benchmark testing, its insanely high price leaves the 2080 Super as the worthy winner for the price.
Our Premium Choice winner goes to the MSI Gaming GeForce RTX 2080 Super
For those of you that are looking to venture into 4K gaming, the 2080 Super is more than enough for what you'll need for silky-smooth gameplay on your favorite racing games.
If money is no option, then the 2080 Ti is undoubtedly going to be an impressive alternative, but with the RTX 3090's release date looming, we would personally go with the 2080 Super or be patient with waiting for the 3090, but we doubt you'll be able to get your hands on it this year.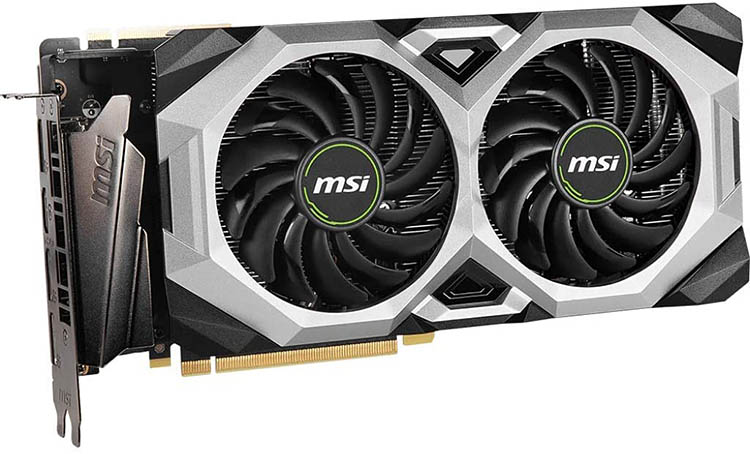 ---
Thank you for reading our Best GPU For Your Racing Games guide.
We know how confusing the GPU market can get; with so many offerings available from various brands, it gets a bit overwhelming when it comes to researching which GPU is going to suit your needs best.
Thankfully, racing games, especially the older ones, aren't likely to push the better cards to their absolute limits.
Our budget offerings will provide all the performance you need to run flawlessly on a 1080p screen, where our mid-range offerings will be best suited for 1440p, and the premium cards will be capable of running silky-smooth 4K.
Whether you're building a new PC or upgrading your existing setup, these choices will undoubtedly hand you the opportunity to get to enjoy your future PC racing experience finally.
It's been a tough year for everyone, and with winter closing in, the near future certainly doesn't look like it's going to be getting any more exciting.
Therefore, this is the perfect opportunity to put the holiday fund to fair use by safely spending your time at home exploring what the PC racing world has to offer, and we promise you that it certainly won't disappoint!
If you enjoyed this article, then please share it with the buttons at the side and bottom of your screen. If you've found this information useful, then please take a moment to share it with other PC racing game enthusiasts. We appreciate your support.
---
Photography credits
We thank the following entities for the use of their photography in this article: