Ultimate Assetto Corsa VR Guide
With Virtual Reality revolutionizing the sim racing world, we'll explain everything you need to know to make the most out of VR in Assetto Corsa in this guide.
---
Introduction
Just a few years ago, a gaming buddy introduced me to his brand-new triple monitor sim rig.
After a few laps (okay, more like twenty), I found myself immediately hooked in what felt like a genuinely immersive drift gaming experience for the first time.
Gone was the tunnel-vision that has plagued gaming camera views for so long, and finally, we could see out of the windows when throwing the car sideways.
In an outrageous example of gear envy, I eagerly awaited payday so that I, too, could enjoy the ultimate sim-racing setup.
As my old widescreen monitor that had provided so many years of what felt like top-level gaming found itself on Craigslist, I couldn't have been happier with my purchase. (Well, purchases!)
Well, once I'd moved my sim rig into another room since it now took up half the house, that is.
Let's face it – since most gamers are of the younger generation, playing games such as Madalin Stunt Cars 3, and the chances are that household space probably isn't quite as generous as we'd like.
Feeling thankful that I had my dream triple-monitor sim rig to enjoy, my gaming friend remained tight-lipped about his new purchase until my next visit.
I was not ready.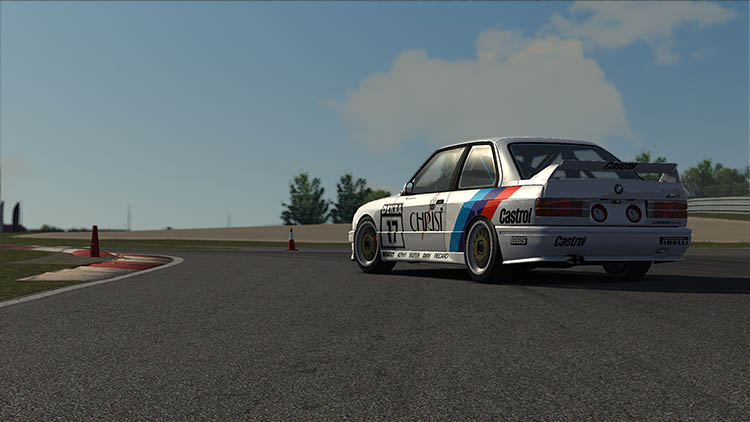 I'd heard about Virtual Reality, but I had assumed there would be many downsides. I mean, it almost sounds too good to be true, right?
If someone told me just a few years ago that I could turn my head and fully experience the cockpit of some of my favorite drift cars, I would've laughed at them, and here I was, with my mind blown.
Since this was an early tester version of the VR headsets, it was quite a bit more messy, buggy, and far less refined than the offerings that are available on the market today, but it was still mind-blowing.
The price was out of my price range at the time, so I had to reluctantly revert to my triple-monitor setup, hoping that VR headsets would see some vast improvements and become more affordable.
Thankfully, as we fast forward to 2021, the VR experience has not only come on leaps and bounds, it's now more affordable than ever, and there's a whole range of different choices available on the market.
If you've not yet had the opportunity to experience VR in all its glory, then you've got no idea what you're missing, so make sure you check out the rest of this guide.
For those who have already been immersed in the VR drifting world and found yourselves here looking to get started with your brand new VR setup, we'll also show you how to make the most of your VR racing experience.
If you can't get to your gaming rig right now, be sure to check out the awesome fun that can be had in the hugely popular free online stunt game, Madalin Stunt Cars 3.
---
Does Assetto Corsa Support VR?
Given that Assetto Corsa is undoubtedly our favorite game when it comes to VR drifting, we're delighted to say that the PC game is VR compatible.
When we said 'PC', console gamers may well have been fearing the worst, and we're afraid that is the case.
Sorry to be the bearer of bad news!
PC gamers are treated to VR compatibility in Assetto Corsa with all its glory, but both PlayStation and Xbox gamers cannot enjoy the game to its full potential in VR.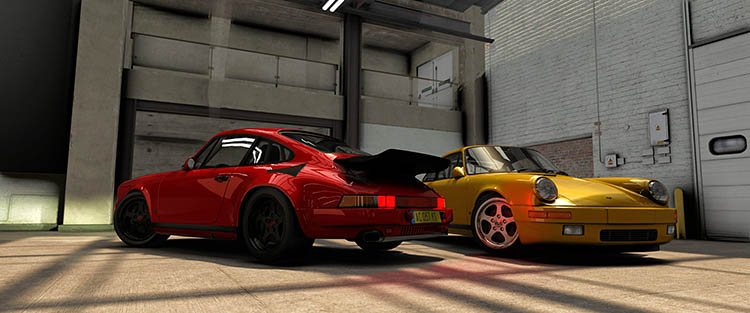 However, if you're serious about sim racing, then it's the perfect time to consider making the switch to PC gaming.
Assetto Corsa is best known for its incredibly comprehensive mod community, which offers thousands of just about any drift cars, tracks, and upgrades you can imagine.
Simultaneously, console gamers are once again left in the dark when it comes to mods for the game.
In our opinion, it's the third-party mods that make Assetto Corsa the finest drifting simulator on the market, thanks to the pure level of customization available.
Unfortunately, the only way to enjoy that is by making the switch to the PC platform.
---
Is VR Worth It For Sim Racing?
Since I'm often asked whether I'm glad that I made the switch from a triple-monitor setup to a VR rig, I'll assess the pros and cons here.
You may have heard of the dreaded VR motion sickness or nausea, which could be one of the valid reasons for wondering whether a VR headset is going to be a good idea.
It's more common than not for people to suffer from motion sickness when you begin clocking up the laps in your VR headset for the first time.
For me, the motion sickness occurred after around 45 minutes of intense gaming. I've found this to be most users' typical experience, so I wasn't concerned. Plus, I was determined to continue with the VR rig.
After a few sessions, I had started to enjoy the experience without needing to be concerned, so definitely don't let this be a deal-breaker.
We found making sure your view is centered correctly will keep this to a minimum, and try not to spend too much time looking in the side mirrors or the rear-view initially.
If you're keen to see the potential that VR has to offer in the game, make sure you check out this video:
Triple-Screen or VR?
Although some prefer to stick with the traditional triple-screen format, which is excellent for drifting as it allows you to see out of the side windows, the triple-screen vs VR argument always ends in a heated debate.
If you're used to 4K monitors with a high-spec graphics card on Ultra settings, then opting for a VR setup may feel like a downgrade if you're used to pixel-peeping.
With that said, the freedom of movement and the feeling you get with exploring the cockpit are unrivaled, in our opinion.
You go from feeling like you're in a room in your house to becoming immersed in your dream race or drift car, and that experience is something to behold.
It sounds cliché, but it's one of those things that you have to experience for yourself.
The feeling you get is exciting before you even touch the throttle, but when you start throwing it down sideways, it's a complete gamechanger.
Once you get used to the VR setup, you'll be staring out of your side windows as your buddy comes up and starts rubbing your door, and at this point, you'll realize it's the closest you're going to get to the authentic experience.
Here's an example of what can be achieved when you've got an equally-talented tandem buddy:
The sense of speed as you start getting your confidence back and start rubbing walls is also incredible, and it feels so much faster than when you're in the typical cockpit view with a screen (or three.)
I don't often use Assetto Corsa for racing, but buddies who do have praised the ability to gauge braking distances far better and found that they've improved when it comes to nailing the apexes since VR makes small movement so much more refined.
While drift cars feel a little loose on a screen, I've found that I feel more planted in the vehicle with VR, and the ability to adjust the viewpoint exactly to your usual real-world field of view is fantastic.
There's something that changes once you get into your VR headset, which you cannot get behind the screen.
Small elements such as checking out the interior of your car in its entirety, looking down and seeing the harnesses, and having to look at the RPM gauge rather than the usual Assetto HUD - these small touches all add to the incredible all-around package.
You go from feeling like you're playing on a computer to being fully immersed in the drifting experience.
All that's missing is the intoxicating smoke, burnt rubber, long journeys to the track, and the time, effort, and cash you need to put into repairs – we certainly don't miss these!
---
Which VR Headset Should You Buy?
There is a range of offerings on the market, but here are our favorite VR headsets in 2021.
Drifted VR Headset Choice
The Drifted headset of choice is used by several of our staff members for our online tandem sessions, and we feel it represents the best value-for-money.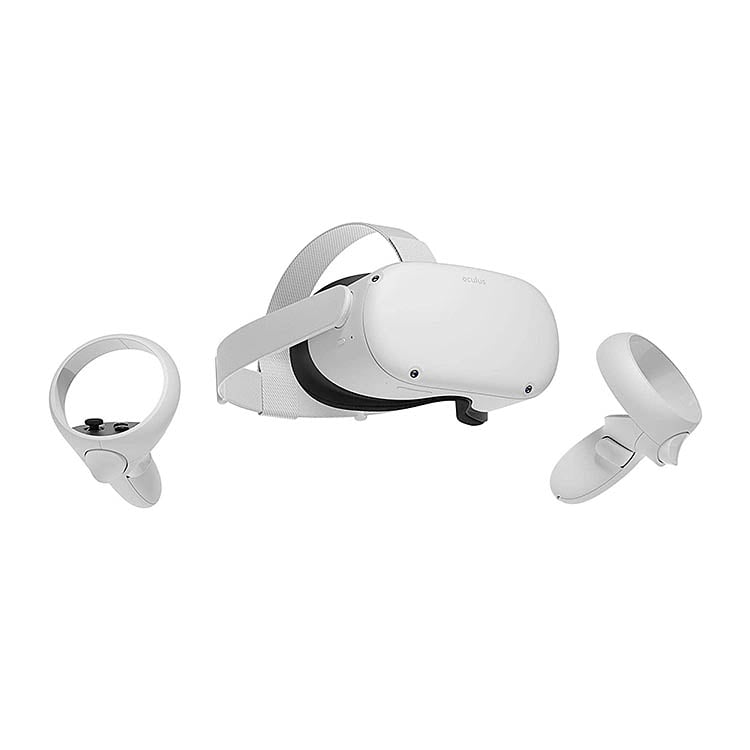 For those who have already started doing your research, it'll most likely come as no surprise that we recommend opting for the Oculus Quest 2.
The Quest 2 features an LCD-display with a 3664 x 1920 resolution, a refresh rate of up to 90Hz, and a field-of-view of 100-degrees.
For what you get, the Quest 2 is an absolute bargain. It comes with one small downside: a compulsory Facebook login, which, as we've already witnessed, won't go down well with everyone.
If you're okay with the Facebook login and looking for a great value-for-money VR headset, then the Oculus Quest 2 will be the perfect answer.
Premium VR Headset Choice
We understand that not everyone wants to splash the cash on a VR headset, but if you want the ultimate experience, look no further than our Premium offering.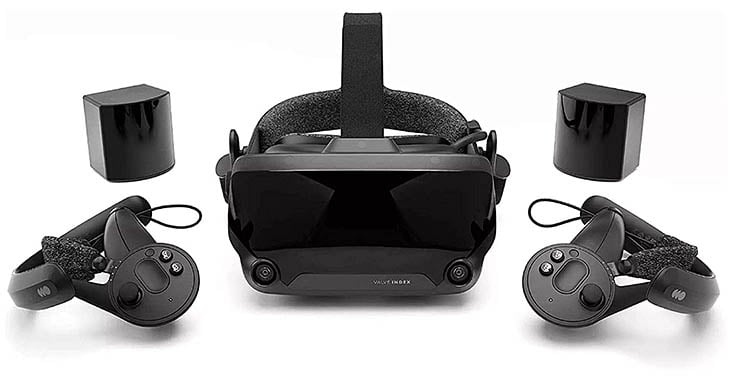 With an incredible AMOLED display, a maximum resolution of 2880 x 1600, a field of view of ~130 degrees, and a refresh rate of 120Hz (144Hz in experimental mode), it's no surprise that this is the best yet most expensive offering.
I've only had the pleasure of using this headset once, but it was mindblowing, and the 130-degree field-of-view is excellent.
With that said, it does come with a rather insane price tag, and I couldn't justify the additional expense over the Oculus Quest 2.
---
How Much Does Sim Racing Cost?
There's never an easy way to answer this, as it all depends on your current setup and how much you're willing to invest in your sim rig.
But since we've not all got a million bucks to spare on a sim rig, let's consider some of the cheaper options on the market.
Drifted Wheel/Pedal Choice
We've had great success with the Thrustmaster TX wheel/pedal setup, and we'd highly recommend it for the price.
Here's an example of what you can expect from this wheel/pedal set up in the game combined with a VR headset:
Our primary consideration would be to ensure you get an internal belt-driven wheel setup, as most of us started on the likes of a Logitech G920, but we soon felt the need to upgrade to the Thrustmaster TX.
Premium Wheel/Pedal Choice
Ah, the holy grail of the sim racing world.
For those of you looking to build the ultimate sim rig, the Fanatec Clubsport is going to be the most incredible kit for drifting, but once you've added up all the parts, you might need to sell your real-world drift car to pay for it!
Ready to see what this drool-worthy kit looks like?
One day, maybe!
---
Is Your PC VR Ready?
Assetto Corsa is well-known for running smoothly on lower-spec PCs than most racing games. However, when it comes to making the switch to VR, you may need to consider upgrading your PC.
We would check your setup meets the recommended specs for the headset you wish to go with – for example, for the Oculus Quest 2 requires the following system specs:
CPU: Intel i5-4590 / AMD Ryzen 5 1500X or greater
RAM: 16 GB
OS: Windows 10
Video Card: NVIDIA GeForce GTX 970 / AMD Radeon 400 Series or better
It's always good to go with the best equipment that falls within your budget, and we've written a comprehensive guide on choosing the best racing game sim rig GPU.
---
Setting Up VR
We've found Content Manager to be the perfect complement to Assetto Corsa when using VR.
In the settings, select the display to Oculus, and it'll be far less clunky than changing the specific settings in several places like you would typically do.
First, launch Oculus, then launch Content Manager (assuming you've set the display out to Oculus already.)
Content Manager is great for a wide variety of purposes, and we've always opted for this over the standard launcher. It's for storing all your mods, too.
One thing that may concern you when you initially set up your VR headset is that the menus won't display in VR, making you think something is wrong.
Fear not, once you venture into the game, the VR mode will immediately kick in, and you'll feel right at home in the cabin.
---
Assetto Corsa FAQ
Since we often get some simple questions regarding Assetto Corsa, we've compiled a short Q&A for those just getting started with this awesome game.
Is Assetto Corsa free?
Since the game is so cheap, many people think that it's free. Although that's not the case, you can purchase the game for less than 20 bucks on the Steam Store.
If you're keen to bag a bargain, then keep an eye out for their frequent sales!
Although the game is also available on both the Xbox and PlayStation consoles, you won't be able to use VR on either of these, unfortunately.
Is Assetto Corsa good for drifting?
If you've made it this far, then you'll undoubtedly know that Assetto Corsa is our favorite drifting simulator.
Some may disagree, and that's fine, but we highly recommend giving Assetto a try, especially given the ridiculously reasonable price tag.
We've put together a comprehensive guide on the best drift cars in the game to get you started with the ultimate setup.
How many cars does Assetto Corsa have?
Upon release, the original game featured just 37 cars from 10 manufacturers.
Since then, gamers have not only built a vast third-party modding community, but Kunos have also provided many updates to the game.
In the present day, we're now treated to an impressive potential roster of 178 cars in the game once the additional content is unlocked.
But, if we're honest, the in-game cars are mostly irrelevant when it comes to drifting, which brings us to our next question.
Can you mod cars in Assetto Corsa?
Assetto Corsa has arguably the most incredible third-party modding community of any sim racing game for those of you that aren't already aware, and the drift content available is nothing short of insane.
We've covered a lot about this in our Best Assetto Corsa Drift Car Guide, so make sure you head over and check that out if you're keen to see the cars on offer.
It's not only cars that you're able to mod in the game, either. There's an incredibly-extensive list of every tracks and aftermarket part for your ride that you can imagine.
Are you looking to venture into the cockpit of Daigo Saito's legendary JZX100 and re-enact his infamous Ebisu jump?
Assetto Corsa combined with VR alongside mods will undoubtedly provide the ultimate Minami vibes.
Is Assetto Corsa open world?
Although there have been some extensive track mods, Assetto Corsa isn't an open-world game.
If you're looking for a game that provides real open-world exploration, then we highly recommend checking out Forza Horizon 4, which is available for both the Xbox console and PC.
---
Conclusion
You're probably bored of hearing it by now, but there's absolutely no secret with regards to how much we've enjoyed playing Assetto Corsa over the years.
From single-screen to triple-screen, and now right the way through to VR, the game kept us hooked every step along the way.
Some of you may be thinking that VR is just a gimmick that you'll soon get bored of, but from our experience, that certainly hasn't been the case.
Sure, some terrible VR headsets out there can be bought for 20 bucks, but the recommended headsets in this guide are on an entirely different level.
With the recent COVID pandemic, getting track time in the present day has been near-impossible for most of us around the world, and sim racing has been deservedly soaring in popularity ever since.
Given the ability to tandem door-to-door with your buddies without even leaving the house, it offers a truly incredible opportunity.
If you've enjoyed what drift simulators have to offer on a single, or triple-screen setup, then we highly encourage you to take the plunge with making the switch to VR, or at least try it.
The fully-immersive feel of being inside some of the most incredible cars out there and being able to turn your head and gaze around is something that I honestly never expected to be able to do.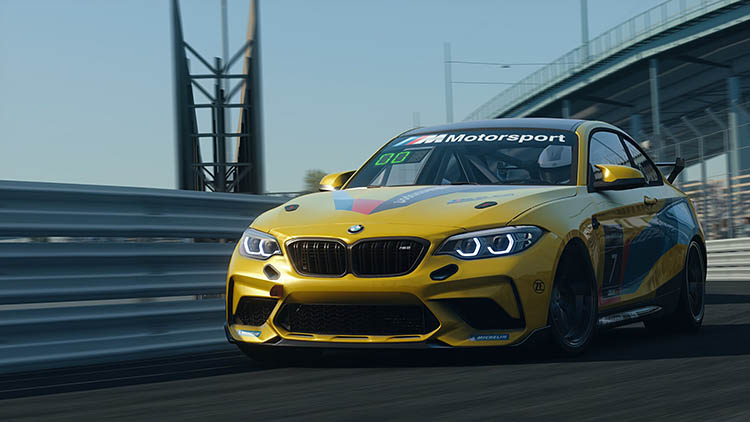 Once you get the hang of VR and begin pushing the car to its limits, while you turn your head 180-degrees checking out your full-lock angle in one window to checking out your homie bashing your door in the opposite, it's quite frankly as good as it gets.
On top of this, the sense of speed and depth perception adds to the whole experience, and it just feels like the perfect package once you've got over the initial motion sickness issues and began truly enjoying it for what it is.
Let's not also forget the potential space-saving you can achieve if you're going from a triple-monitor setup.
Although we advise still sticking with at least one screen, it means your sim rig will take up minimal space in the house, which is always a winner.
For those of you that are real pixel-peepers and you feel that you couldn't move on from your 4K screen(s), we highly recommend checking out the Valve Index VR kit, and we'd love to hear your feedback.
For everyone else, the Oculus Quest 2 is a real bargain that will completely transform your drift sim racing experience, and we feel that it's an absolute no-brainer for the money.
We'll leave you with one of our favorite Assetto Corsa VR videos, which features the mind-blowing mixed reality.
So, there we have it! We hope that we've covered everything you could want to know about using VR in Assetto Corsa in this guide.
Thank you for reading our Assetto Corsa VR guide.
If you enjoyed this article, please share it with the buttons at the bottom of your screen. If you've found this information useful, then please take a moment to share it with other sim racing enthusiasts. We appreciate your support.
---
Photography credits
We thank the following entities for the use of their photography in this article: