Ultimate Forza Horizon 4 Cross Platform Guide
If you're a console gamer wanting to play with a PC gamer (or vice versa,) things can sometimes be a little tricky. We'll explain how you can enjoy cross-platform gaming in Forza Horizon 4.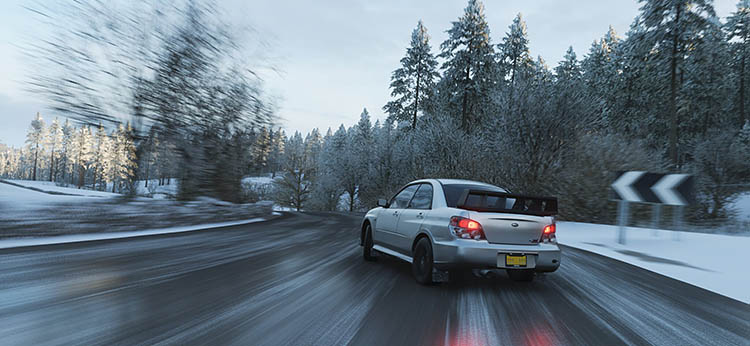 ---
Introduction
With Forza Horizon 4 firmly setting its place in the history books as the fastest, and best-selling Xbox racing game of all time, Microsoft also invited grateful PC gamers the opportunity to join the Horizon festival party.
Many Forza fans firmly believe that the eleventh game in the franchise has been the most impressive of them all, and it's maintained its position as the most popular online racing game since its launch in 2018.
With endless customization opportunities, an insane 720+ car selection, and free-roam open-world exploration, it's easy to see why over 12 million gamers have flocked to enjoy what FH4 has to offer.
As gamers battle it out across a wide variety of motorsport disciplines across ever-varying terrain, it's capable of providing the ultimate test of your driving skills.
Whether you're looking to achieve the top speed in your off-roader across the broad country landscapes or navigate the tight and twisty scenic B-roads in your drift car, FH4 provides something for everyone to enjoy, and the long-term playability is endless.
With more than 12-million gamers frequently enjoying what the game has to offer across the world, many have wondered whether they can play alongside other gamers who aren't sharing the same platform.
If you're a die-hard Xbox fan and your best friend is a keen PC-gamer, then this often leaves you restricted when it comes to enjoying your favorite games together.
We've constructed this guide to explain how you can overcome this by enjoying the cross-play capabilities Microsoft has provided gamers, finally enabling multi-platform gaming to become a reality.
Before we get started – are you sure that your skills are going to be up to the skills of your online friends? If not, we've got the perfect treats to help you quickly polish your skills before you venture into the cross-platform gaming world!
If you're a gamer that doesn't mind hiding a few tricks up his sleeve, then you'll want to take a look at our Forza Horizon 4 cheats and money glitch guides to leave your friends incredibly impressed.
But, taking advantage of the shortcuts to victory isn't the only method. And we fully respect those of you that are always keen to improve, who are far more likely to consider a more honest approach.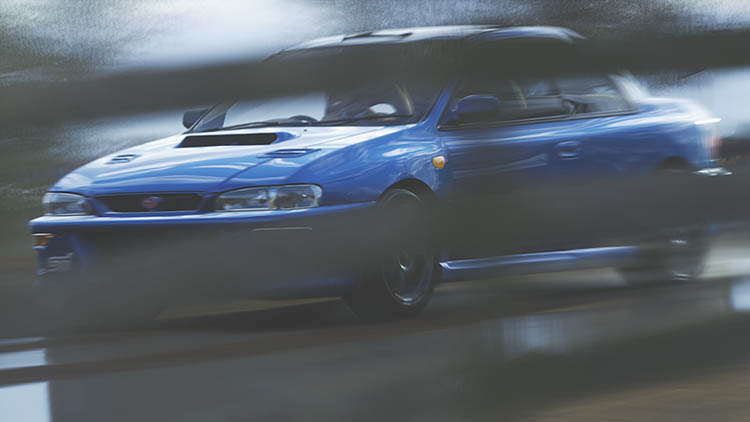 In that case, we've written a vast range of guides to help you refine your skills. Starting with the best engine swaps, you can then create an impressive drift setup, before learning how to tune it to perfection.
Once you've used our guides to build a drifting street weapon, it's time to learn how to master the art of drifting in the game.
We understand if drifting isn't for everyone, which is why we've also created a fastest drag car guide for those of you who get your thrills out of reaching the finish line ahead of your pals.
If you're looking to fill up your garage with some rare finds in the game that'll leave your buddies in awe, then be sure to check out our barn finds guide.
Hopefully, you're now feeling a little more prepared for exploring what the cross-platform gaming world has to offer – so let's dive in!
---
Is Forza Horizon 4 Cross Platform?
Good news, Forza Horizon 4 fans.
Thanks to Microsoft's "Play Anywhere" features, this means that both PC and Xbox gamers will be able to enjoy the flawless cross-play features that FH4 has to offer.
When you purchase an Xbox "Play Anywhere" title digitally, it's yours to play on both Xbox and your Windows 10 PC.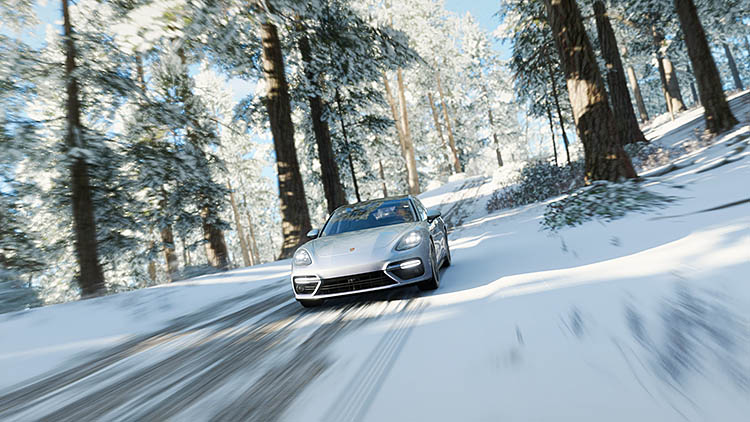 You'll only need to purchase the game once via the Microsoft/Xbox Store, and it will appear in your game library wherever you sign in.
Of course, you will need an Xbox Live Gold membership, alongside your digital FH4 copy to play online with your Xbox.
With the digital copy and your Gold membership, you're ready to play alongside your friends once you've installed the game – regardless of the platform.
It's worth noting that not all "Play Anywhere" titles also feature cross-platform capabilities, but thankfully, Forza Horizon 4 certainly does.
What about those that own the physical (disc) version of the game?
There's not-so-good news for gamers that purchased the physical (disc) copy of Horizon 4.
Although you're able to play with PC gamers using your console (and vice versa) online, you won't be able to use your Xbox-based physical copy to play on the PC, for example.
Microsoft has been pushing the digital aspect of gaming and trying to phase out physical copies for many reasons over the past few years, which is why disc-owners are likely to be left feeling a little neglected.
Can I share my digital copy of the game?
If you're hoping that your buddy will be able to hop onto your account to play your digital copy on the PC while you enjoy your identical copy on the Xbox, that's not going to work.
Microsoft will only allow you to play with a single digital copy of the game on one platform at a time, which means that if you both wish to play cross-platform, you'll each need to own a digital copy.
---
How To Play Forza Horizon 4 Cross Platform
Since the digital version of Forza Horizon 4 is an Xbox Play Anywhere title, you're able to enjoy it on both an Xbox or a PC with Windows 10 installed.
All you need to do is sign-in on your Xbox or Windows 10 device before heading to the Store and selecting 'My Library.'
If you've not yet installed the game, you'll need to head to 'My Games & Apps > See All > Games'. At this point, you'll see a download icon on the game tile, where you can select 'Install.'
Once installed, Forza Horizon 4 will appear in your list of apps, and you can play it from here.
With the game loaded on either the Xbox console or PC device, you'll soon see an option to join your friends from the in-game 'Pause' menu before selecting their Gamertag and joining them, assuming they're already participating in an online Horizon Life session.
Cross-play is already enabled in Forza Horizon 4 by default, so there are no tricks and hoops to go through to activate the service.
Microsoft has made the cross-platform integration so seamless that you wouldn't be able to tell whether the other gamer(s) were using a PC or Xbox.
If you've purchased any DLC content or bought any cars in the game, that'll also sync instantly between both devices.
---
Does Forza Horizon 4 Support Cross Save?
It sure does, and we love this feature.
If you're a gamer that often switches platforms, you could finish playing on the PC before heading straight to your Xbox, and any progress that you made on the PC gets immediately synced to the console, and your saved game gets stored on the Xbox Live cloud servers.
Pretty neat, huh?
---
Which Platform is Best For Forza Horizon 4?
Ahh, the good ol' PC vs console argument!
So, as always, there are pros and cons to consider when choosing the ideal platform for your needs.
Xbox Benefits
One benefit of owning the Xbox game is that you can take advantage of Xbox Live's "Game Share" feature.
If you're not sure what this is, then this straight-to-the-point video will walk you through it:
Although many gamers dislike having to pay for Xbox Live, they've been kind enough to allow members to "Game Share" with a friend or family member.
This would mean that if you were to buy a game, the person you're linked with would also have the opportunity to play the game. Likewise, you'll also receive access to games they own.
Game Share can provide a great way to split the cost of new purchases with a friend or family member that has a similar taste in games - so make sure you choose your partner wisely!
On top of this, there's also the added benefit of knowing games will work without needing to upgrade your Xbox.
However, the same can't be said for PC gamers, which can often be disappointed when a new release comes out after realizing their gaming rig is outdated.
PC Benefits
On the other hand, PC gamers will argue that they've got the upper hand here.
Where Xbox gamers are required to pay an annual subscription fee for Xbox Live, PC gamers can sign in with their Microsoft account and enjoy the game with no added costs.
While PC gamers have enjoyed Forza Horizon 4 in 4K quality with 60fps for quite some time, Xbox gamers will need to invest in the new Xbox Series X console to achieve the same.
This could mean an additional investment for console owners, where all you need is a capable gaming PC to enjoy Horizon 4 at its finest on the PC platform.
If you're interested to see the differences between the two, check out this video:
Although some PC gamers will also argue that another advantage is that you can mod the PC version of the game, Microsoft is well-known for instantly banning gamers for this, so you can rule out doing so online.
The final positive for PC gamers is the potential ability to play Forza Horizon 4 in VR.
However, don't expect Horizon 4 VR to match other games such as Assetto Corsa or Project CARS 2's VR capabilities.
---
Does Forza Horizon 4 Have Split Screen?
Unfortunately, Forza Horizon 4 doesn't offer split-screen capabilities.
Many fans have been left frustrated by the exclusion of split-screen gaming over the years, and it was the same case with Forza Horizon 3.
Sadly, it's the same story for FH4 whether you own an Xbox Series X, Xbox One X, Xbox One S, a standard Xbox, or even a high-end gaming PC.
Creators have blamed the progression of incredible graphics as the main reason behind the lack of split-screen capabilities in modern games since they're more graphically-intensive than ever.
With this becoming increasingly common in the modern gaming world, we're eager to see split-screen gaming make a comeback.
Thankfully, Forza Horizon 4's track-oriented sibling - Forza Motorsport 7 managed to maintain its split-screen ability, making it a great alternative.
Not only does it have a split-screen option, but there's also still an insane selection of over 830 cars to enjoy in Forza Motorsport 7.
With Forza Motorsport 8 (well, Forza Motorsport) coming soon, we think it's incredibly likely that they will once again implement split-screen compatibility.
We've been delighted to see some recent games, such as F1 2020, re-introduce split-screen mode for the first time in over ten years.
---
Is Forza Horizon 4 Available on Playstation?
Given that Microsoft owns the Forza series, and Sony, the owners of Playstation, are their main rivals, it's doubtful that either party will have any intention of sharing their flagship racing games with the competition.
Will Forza Horizon 5 be released on the Playstation?
We frequently get asked this question, and we very much doubt that any games within the Forza franchise will ever be playable on the Playstation.
Although Playstation gamers have the PS-exclusive Gran Turismo series, the game is intended as a Forza Motosport rival, rather than Horizon.
Sony is yet to produce a rival game for Forza Horizon 4, and games such as GTA V, The Crew 2, and Need for Speed: Heat is about the closest it gets before considering transitioning to the Xbox/PC gaming platforms.
---
Is Forza Horizon 4 Worth Buying in 2021?
Since Forza Horizon 4 is a unique game with a highly-impressive vehicle roster with endless tuning and modification capabilities, there's nothing quite like it out there on the market.
We also don't expect to see any direct rivals arrive in 2021.
Although there have been hints of Forza Horizon 5 arriving sometime in the future, there's no doubt that Microsoft is prioritizing the new Forza Motorsport game ahead of this.
Given that it's doubtful that Turn 10 would release both games in 2021, we feel that it could be quite some time until we see Horizon 4 dethroned as the ultimate open-world racing game for PC and Xbox platforms.
With the price tag lower than ever, it's the perfect time to pick up the game for a real bargain.
If you're a Toyota fan, you'll want to consider FH4. Despite the re-introduction of Toyota in Forza Horizon 4, they're still yet to re-emerge into the Forza Motorsport series.
Could we see a return of the legendary JDM drift car manufacturer in the upcoming next-gen game?
We'll have to wait and see!
---
Conclusion
As we head into 2021, Forza Horizon 4 continues to be the most worshipped racing open-world arcade racing game for both Xbox and PC gamers.
Microsoft has been extremely generous when it comes to sharing its digital content.
Not just with their "Play Anywhere" feature, either, but also with the Xbox "Game Share."
These additional benefits provide gamers with the perfect opportunity to enjoy the best of what Forza Horizon 4 has to offer with both their friends and family.
If you feel that you're ready to advance with your drifting skills beyond what FH4 offers, why not consider going for a realistic simulator game?
When it comes to drifting, nothing can provide quite the same experience for sim racing on the PC as Assetto Corsa.
This ultra-realistic game has an unfathomably substantial modding community and will be the ultimate test of your drifting abilities.
Alternatively, if you're looking for a sim racer on the Playstation or PC, Project CARS 2 can be a great alternative if you're keen to start laying down some impressive lap times.
If you're reading this article at work or school, then make sure you check out our completely free browser games in the Drifted arcade.
Alongside the Drifted-exclusive Touge Drift & Racing, we've also got other hugely popular games such as Drift Hunters available for you to enjoy.
So, there we have it! We hope that we've covered everything you could want to know about cross platform gaming in Forza Horizon 4 in this guide.
Thank you for reading our Forza Horizon 4 Cross Platform guide.
If you enjoyed this article, please share it with the buttons at the bottom of your screen. If you've found this information useful, then please take a moment to share it with other Forza and other racing game enthusiasts. We appreciate your support.
---
Photography credits
We thank the following entities for the use of their photography in this article: