Ultimate Paul Walker Movies Guide
The loss of Paul Walker hit the hearts of many drifting and tuning enthusiasts. We're looking over his most memorable movie roles in this guide.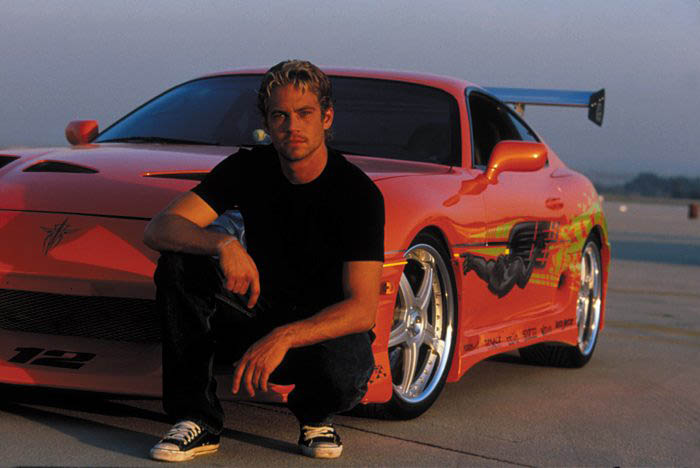 ---
Introduction
Many of you will know Paul Walker as Brian O'Conner; the much-loved ex-cop turned legendary street racer from the hugely popular Fast & Furious franchise.
Despite his well-known roles in the Fast & Furious movies, Paul Walker was certainly no stranger to being in front of the camera through his short-lived lifetime.
Born on September 12, 1973, in Glendale, California, Paul's mother, Cheryl, was a fashion model, where we imagine he got his good looks!
Despite being a heartthrob from a young age, Paul also had a motorsport history in his blood, with his grandfather being a race driver for Ford in the 1960s.
His Hollywood looks, combined with his love of cars and racing, would enable him to land his dream roles in the F&F franchise later in life.
However, as with any aspiring actor, Walker didn't land the perfect role without hard work and perseverance along the way, with plenty of far-less desirable movie roles before eventually landing the ultimate F&F job.
Where it all began
Paul Walker's career in front of the camera began at just two years old, where his first taste of the limelight arrived by starring in a Pampers commercial.
With his introduction considered a success, he starred in many commercials in his younger years before beginning his acting career in 1984 – first appearing in the teen anthology series 'CBS Schoolbreak Special.'
Landing his first movie roles
Although Paul's initial introduction to movies began in 1986, with his first role in the horror/comedy 'Monster in the Closet', he continued to work in TV and commercials until 1996, across numerous genres.
As Paul's movie career began to flourish, he would secure some more impressive roles in hit movies, such as the 1999 movie 'She's All That.'
Although there are many roles that Paul would've undoubtedly preferred to have forgotten along the way, the hard work and determination paid off as Hollywood came knocking on his door.
Enter The Fast and the Furious
With Paul's name becoming noticed in Hollywood, he would land his most significant role yet, starring alongside Vin Diesel in a brand-new action film - The Fast and the Furious.
Little did they know at the time, but F&F was soon to become the most memorable car-related movie franchise of all time, much to the joy of Walker, who had always been a huge JDM and Nissan Skyline enthusiast.
The unprecedented success of the series enabled Walker to land the MTV Movie Award for 'Best On-Screen Team,' alongside his best friend and Godfather of his child – Vin Diesel.
Other successes along the way
With The Fast and the Furious becoming a huge success, Paul Walker continued to land significant roles in hit movies such as 'Joy Ride' in 2001 alongside the likes of starring alongside Clint Eastwood for 'Flags of Our Fathers' in 2006.
Aired in 2010, he also fulfilled a lifelong dream. After majoring in marine biology at community college in his younger years, he continued to have a fascination or the subject.
Thankfully, this helped land another dream role, as he starred in the National Geographic series 'Expedition Great White,' where he spent 11 days catching and tagging great white sharks off the coast of Mexico.
Paul's efforts helped the team take measurements, gather DNA samples, and attach GPS tags to the sharks, allowing the team to study their birthing, mating, and migratory patterns over the next five years.
In 2011, he opted to return to modeling as the face of Davidoff's 'Cool Water' fragrance, which undoubtedly helped boost the brand's popularity.
Gone, but never forgotten
Despite the devastating loss of Paul Walker in 2013, there were still four more movies for fans to enjoy yet to come.
Among these was the mind-blowing Furious 7, in which Weta Digital was able to use Walker's brothers, Caleb and Cody, to re-create the actors' final scenes alongside outtakes or older footage.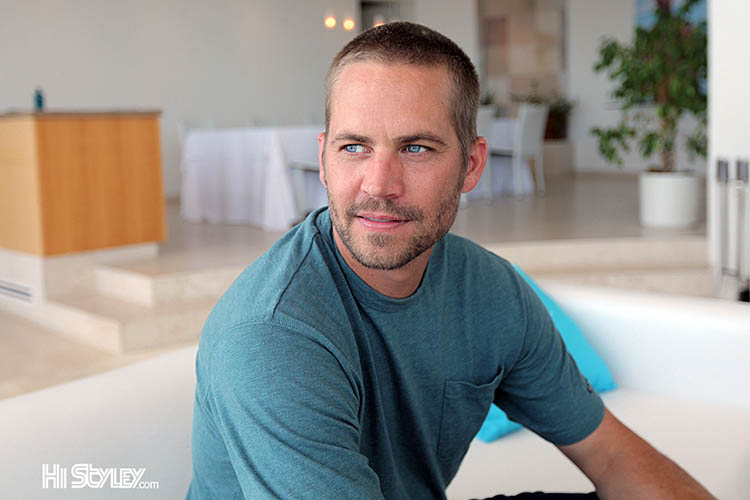 In one of the most tear-jerking movie endings in the history of Hollywood, it would see Walker part ways from his close friend, Vin Diesel, before driving off into the sunset.
Dominic Toretto, played by Vin Diesel, states, "You'll always be with me, and you'll always be my brother." As the pair part ways, undoubtedly a feeling that he also felt in real life.
---
Paul Walker Movies
After that trip down memory lane, it's time to look back on Paul Walker's movie history, as we cover many of the movies he's most famous for, alongside plenty that we've no doubt will be a unique recommendation.
Let's take a look at the ultimate Paul Walker movies for your viewing pleasures.
Monster in the Closet (1986)
Official description: "After several people and a dog are found dead in their closets, a mild-mannered reporter, a college professor, her son, and a befuddled professor band together to uncover the mystery."
Monster in the Closet (1986) on IMDB
As you may have guessed, this hilariously bad "horror" movie didn't get nominated for too many awards, but Walker's first-ever role as "Professor" Bennett in the film helped start his career.
In the movie, Walker plays the son of a college professor who, alongside another teacher and a local reporter, helps resolve several murders.
Although it probably won't be the best movie you've ever seen, it's an excellent opportunity to see where it all began for the young Paul Walker. For that reason alone, it may be worth a watch for any die-hard Paul Walker fan.
---
Tammy and the T-Rex (1994)
Official description: "An evil scientist implants the brain of Michael, a murdered high school student, into a Tyrannosaurus. He escapes, wreaks vengeance on his high school tormentors, and is reunited with his sweetheart Tammy."
Tammy and the T-Rex (1994) on IMDB
After 'Programmed to Kill' (1987) came Paul Walker's significant role. 'Tammy and the T-Rex' saw Walker (Michael in the movie) have his brain implanted into the body of a prehistoric dinosaur - the Tyrannosaurus rex.
Walker, or Michael, ends up causing chaos as he aims to win the heart of his crush, Tammy, played by a young Denise Richards.
Although cringe-worthy, it's a hilarious reminder of the 90s film industry!
---
Meet the Deedles (1998)
Official description: "Two surfers end up as Yellowstone park rangers and have to stop a former ranger who is out for revenge."
Meet the Deedles (1998) on IMDB
Following his appearance in "Pleasantville," Meet the Deedles is another must-watch for any Paul Walker fan. /p>
In this movie, Paul lands a much cooler role as a surfer dude and is keen to prove alongside his on-screen brother that they've grown up and matured to their millionaire father.
After landing jobs as rookie rangers at Yellowstone National Park, they soon discover that the former park ranger plans to divert Old Faithful geyser to a new park to rival Yellowstone.
After saving the day and ruining his plan, the brothers accidentally create an epic natural wave pool on his land after an explosion, attracting fellow visitors to come and surf.
Meet the Deedles is a hilarious, lighthearted comedy for the family to enjoy, with more than its fair share of flatulence jokes!
---
Varsity Blues (1999)
Official description: "A back-up quarterback is chosen to lead a Texas football team to victory after the star quarterback is injured."
From surfer to star footballer, Walker returned to the big screen to play a quarterback who suffers a devastating knee injury, ruining his dreams of reaching the big time.
If you're a Paul Walker and football fan, this could be a great choice, as it looks closely at teenage athletes in sports and the huge expectations and pressures on their shoulders.
---
She's All That (1999)
Official description: "A high school jock makes a bet that he can turn an unattractive girl into the school's prom queen."
After "Brokedown Palace," this memorable film of the 90s, which earned eight awards, and five further nominations, saw Walker play the role of Dean Sampson.
Sampson (Paul Walker) cheekily bets his high-school buddy, Zack, that he can't turn the geeky girl of the school into the prom queen before eventually falling in love with her, causing further complications with his friends and enemies.
---
The Fast and the Furious (2001)
Official description: "Los Angeles police officer Brian O'Conner must decide where his loyalty really lies when he becomes enamored with the street racing world he has been sent undercover to destroy."
The Fast and the Furious (2001) on IMDB
This movie should need no introduction!
After an appearance in "The Skulls" in 2000, it was time for Paul Walker to hit the big time alongside Hollywood star Vin Diesel.
Not only was 'The Fast and the Furious' his most substantial movie to date, but he would play the significant role of Los Angeles cop under the alias "Brian Earl Spilner."
Soon to be known as his real (movie) name, Brian O'Conner, the movie made Paul Walker a household name.
As O'Conner becomes a street racing legend in the movie, he becomes an inspiration for many young drifting and tuning fans alike.
A star is born, and it was just the beginning for Brian O'Conner.
---
Joy Ride (2001)
Official description: "Three young people on a road trip from Colorado to New Jersey talk to a trucker on their CB radio, then must escape when he turns out to be a psychotic killer."
After the instant success of "The Fast and the Furious," it was time for Walker to star in another popular automotive-based movie.
After driving across the country to see his crush, he bails out his brother along the way, bringing him along for the journey.
Messing around with his CB radio, his brother angers a psychotic truck driver called 'Rusty Nail, who is determined to do what it takes to get his revenge at any cost.
---
2 Fast 2 Furious (2003)
Official description: "Former cop Brian O'Conner is called upon to bust a dangerous criminal and he recruits the help of a former childhood friend and street racer who has a chance to redeem himself."
2 Fast 2 Furious (2003) on IMDB
In a sequel to the hugely popular original movie, O'Conner (Walker) teams up with his friend, Roman Pearce, after his recent release from jail.
Now an ex-cop, O'Conner is caught by the police and given a plea deal by helping bring down a drug lord, Carter Verone, in exchange for a clean record.
Brian agrees on the condition that he gets to team up with Roman Pearce, who too expects a clean criminal history in exchange.
---
Into the Blue (2005)
Official description: "A group of divers find themselves in deep trouble with a drug lord after they come upon the illicit cargo of a sunken airplane."
After "Timeline" (2003) and "Noel" (2004), Walker's next big hit was starring alongside Jessica Alba as he returned to the surfer role.
Sam (Alba) and Jared (Walker) are a young couple in the Bahamas, diving with friends when they find a historic wreck with a wrecked airplane carrying a large quantity of cocaine nearby.
Although they want the treasure, their friends are more interested in the drugs, and the friends try to strike a deal with a drug lord, putting Sam and Jared's lives in danger in the process.
---
Flags of Our Fathers (2006)
Official description: "The life stories of the six men who raised the flag at the Battle of Iwo Jima, a turning point in World War II."
Flags of Our Fathers (2006) on IMDB
After appearing in "Eight Below" and "Running Scared" in 2006, Walker's next big movie was alongside Clint Eastwood in "Flags of our Fathers."
In a new role for the star, Walker headed to war, where he would play Sgt. Hank Hansen, one of the six men who raised the flag at the battle of Iwo Jima in 1945.
---
Fast & Furious (2009)
Official description: "Brian O'Conner, back working for the FBI in Los Angeles, teams up with Dominic Toretto to bring down a heroin importer by infiltrating his operation."
Next up after "The Death and Life of Bobby Z" (2007) and The "Lazarus Project" (2008) was the next movie in the F&F franchise, where Brian O'Conner once again returns to face his former friend, Dom Toretto.
In an unlikely pair-up, they decide to confront a shared enemy in their efforts to take down a known heroin importer.
---
Fast Five – Fast & Furious 5 (2011)
Official description: "Dominic Toretto and his crew of street racers plan a massive heist to buy their freedom while in the sights of a powerful Brazilian drug lord and a dangerous federal agent."
After his appearance in "Takers" in 2010, it was time for the highest-growing movie in the Fast and the Furious franchise to date - Fast Five.
O'Conner once again partners with ex-con Toretto, this time on the opposite side of the law.
Now in Rio de Janeiro, Brazil, they have one last job to do to earn their freedom, assembling an elite team of top-tier street racers.
As you can guess, it's never that simple, and throwing a Brazilian drug lord and a Federal Agent into the mix once again adds to the complications as chaos ensues.
---
Fast & Furious 6 (2013)
Official description: "Hobbs has Dominic and Brian reassemble their crew to take down a team of mercenaries: Dominic unexpectedly gets sidetracked with facing his presumed deceased girlfriend, Letty."
Fast & Furious 6 (2013) on IMDB
Following on from another starring role in "Vehicle 19," it was time to return to the Fast & Furious set for the final time for Walker, with the sixth installment in the franchise.
Little did fans know at the time, but this would be Walker's final appearance before devastated fans would mourn the loss of their hero.
After their crew earned $100 million in Rio, they were desperate for full pardons to make their families whole again. Toretto, O'Conner, and the rest of the team head to London, where Shaw is plotting an evil plan.
Following his final appearance in the franchise, Walker would appear in two more films in 2013 - "Hours" and "Pawn Shop Chronicles."
These would be the final "true" appearances for the much-loved actor.
---
Fast & Furious 7 (2015)
Official description: "Deckard Shaw seeks revenge against Dominic Toretto and his family for his comatose brother."
Fast & Furious 7 (2015) on IMDB
Despite losing their star, the F&F franchise pulled off an incredible feat for Walker in Fast & Furious 7.
Using outtakes and older footage, Weta Digital also used Walker's real-life brothers, Caleb and Cody, to re-create the actors' final scenes to make one of the most tear-jerking movie scenes of all time.
As Paul Walker separates from Dom Toretto on the highway, the movie ends with Walker driving his Supra into the sunset in a touching tribute to the legendary actor.
---
Thank you for reading our Paul Walker movies guide.
If you enjoyed this article, please share it with the buttons at the bottom of your screen. If you've found this information useful, then please take a moment to share it with other Paul Walker enthusiasts. We appreciate your support.
---
Photography credits
We thank the following entities for the use of their photography in this article: