Lexus GS300 – The Ultimate Guide
Whether you're looking to go down the drift, stance, or VIP route with your GS300 or want to know more about the luxobarge, we've got you covered.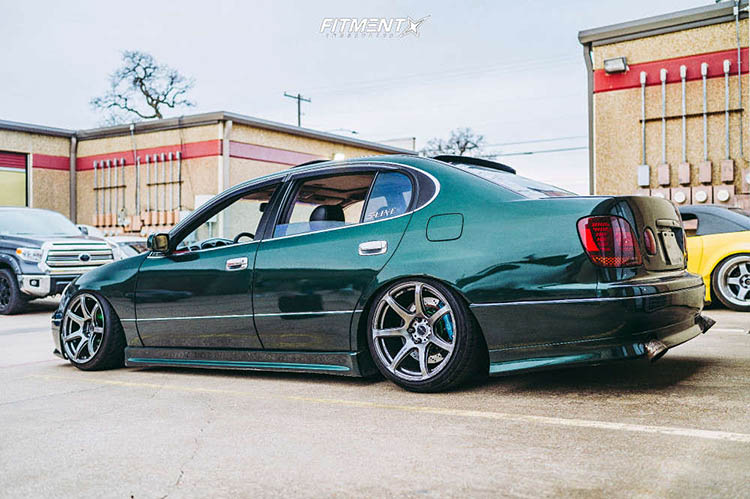 ---
Introduction
When Lexus launched their stylish and sophisticated four-door sedan to the market in 1993, we suspect that appealing to the aftermarket tuning scene wouldn't have been at the top of their priority list.
Yet, as we fast-forward to the present day, we're witnessing some incredible Lexus GS300 builds popping up across the globe.
With the drift scene tax slapped on just about every typical choice, such as the Nissan 240SX, it's left tuning enthusiasts using their imagination by creating outlandishly unique builds, and we're certainly not complaining!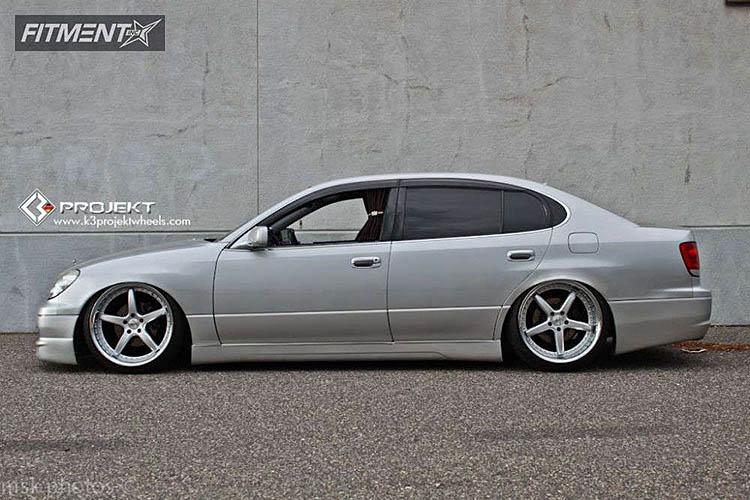 Whether you're looking to fit some coilovers and go for the stanced/slammed look or going all-out with the VIP style with some deep-dish wheels, the tasteful GS300 requires minimal effort to stand out from the crowd.
However, if you're willing to put the blood, sweat, and tears into your build, you'll be able to create something truly unique, such as these inspiring rides at a Japanese GS meeting:
Combine these good looks with the 2JZ-GE engine that lies under the hood, with its JDM sibling, the Toyota Aristo, rocking the even more impressive 2JZ-GTE, and it's easy to see why the GS platform has earned so much popularity.
While some opt for the typical route with their drift builds, such as the Nissan 350Z, the Infiniti G35 would offer a more luxurious offering, where the likes of the GS300 would be the true gentleman's choice.
With four generations of the Lexus GS300 on the market and production coming to an end in August 2020, it could present the perfect time to invest in these underrated performers as prices continue to fall.
Let's take a look at the history of this big body Lexus sedan before checking out the tuning potential it has to offer, alongside any common problems worth looking out for if you're planning to cop yourself a G300.
---
Lexus GS300 History & Specs
Toyota initially launched what would soon become the Lexus GS300 in 1991, named the Toyota Aristo, and sold on the Japanese Domestic Market.
Known as the 'Grand Sedan,' the 'GS' line would hit the US market in 1993 and soon become a popular choice for those seeking reasonably-priced luxury.
Although the Aristo was provided with the highly sought-after 2JZ-GTE engine, famed for its presence in the Toyota Supra, the Lexus GS300 would receive the naturally aspirated equivalent, the 2JZ-GE.
Admittedly, this may sound disappointing to some of you, but the 2JZ-GE engine has fantastic potential, which we'll be exploring later in this guide.
Lexus sold the GS300 as a performance sedan for the mid-luxury class, which finds its place between the compact IS and larger LS options in the Lexus range.
As four generations of the GS300 would later reach the US market, it would later outlive Toyota's Aristo production, which subsequently ceased in 2005, before the third-generation GS entered the Japanese market for the first time in 2006.
Along the way, the Lexus GS300 went on to receive AWD and hybrid variations, alongside the most commonly-found drifters choice - the six-cylinder RWD, which is perfect for fun, sideways action.
Lexus GS300 – First Generation (S140) – 1991-1997
In 1988, Italdesign Giugiaro began the initial plans for the GS300 design, with Toyota/Lexus aiming to rival the luxury European market, such as BMW and Mercedes.
Combining design aspects of both the performance-coupe SC model and the big-boss LS sedan eventually unveiled the Toyota Aristo for the Japanese market in 1991.
Two straight-six engine options were available for the early Aristo's, the 3.0Q, with featured the naturally-aspirated 2JZ-GE found in the GS300, and the 3.0V twin-turbocharged 2JZ-GTE, shared with the Supra.
With the 2JZ-GE producing 227 hp and 210 lb/ft torque in stock form, while the 2JZ-GTE provided 275 hp, it would soon become evident that both powerplants were capable of so much more, and they'd quickly become an ultimate choice for tuners across the globe.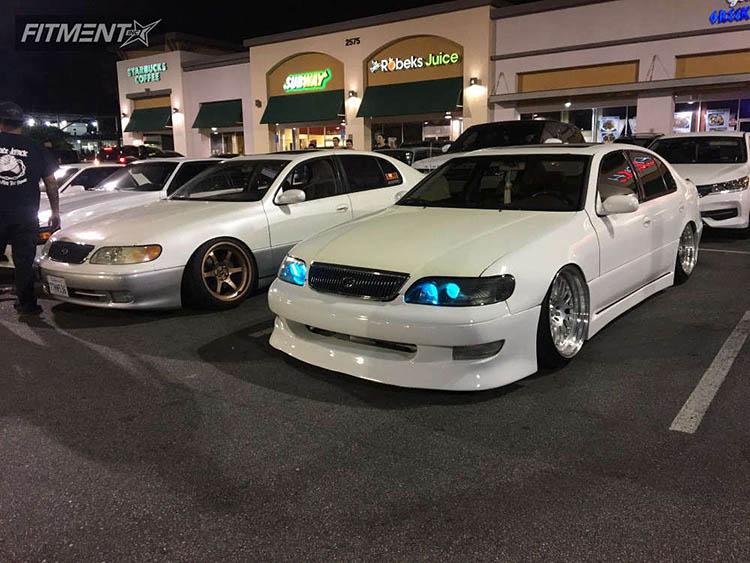 For the 1992 model year, a third variant of the Aristo family arrived, sporting the V8-powered 1UZ-FE engine capable of 249 hp, combined with the first all-wheel-drive drivetrain option.
As the straight-six 2JZ-GE Lexus GS300 models began exporting to US shores, it had a base price tag of just $38,000, compared to the ever-climbing price of the LS, which had reached $47,000.
After selling over 19,000 GS300's on the US market in 1993, the Japanese Yen began to rise in value, and by 1997, the GS300 would now set you back a whopping $46,000.
On that note, it was back to the drawing board for Lexus, and they soon ceased production of the first generation GS300's in July 1997.
Lexus GS300 – Second Generation (S160) – 1997-2004
As soon as the first generation reached the market, development commenced for the GS300's second-generation - the S160 series.
After eighteen months of design work alone, it would again be initially sold as the Toyota Aristo in Japan, with the S300, 2JZ-GE, and V300, 2JZ-GTE variants.
The Aristo would now utilize Toyota's variable-cam-timing, VVT-i, which provided a torque increase for the engines, alongside electronic four-wheel steering, stability control, and automatic transmission, which featured a manual sequential mode.
As the US-equivalent GS300, the second-generation JZS161 began to reach US shores, this time producing 225 hp and 225 ft/lb torque.
At the same time, a bigger-powered alternative, the GS400, featured a 4.0L 1UZ-FE V8, which pushed out 300 hp and 310 ft/lb torque in stock form, after calls for a more powerful option.
Let's face it, we all know that what they truly wanted was the 2JZ-GTE, though!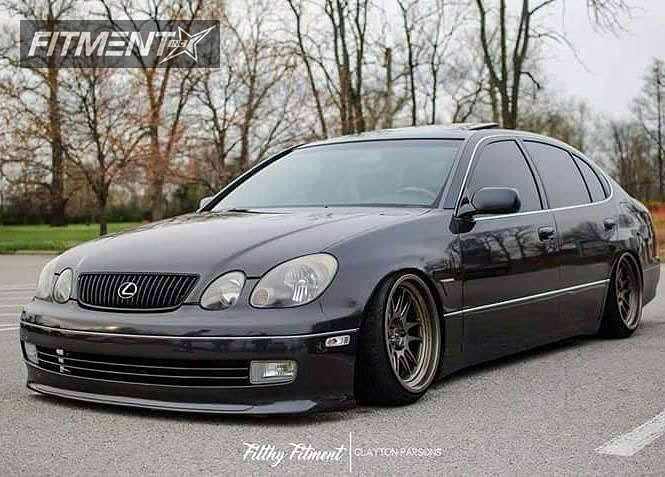 Despite the lack of engine change, the second-generation proved to be a much bigger success, partly down to its good looks but also assisted by steady prices, which averaged $38,000 during its eight-year life span.
For the 2001 model year, Lexus released a facelift update, which added manual shift buttons on the steering wheel and minor headlamp changes.
There was also a 'SportDesign' edition for North America, which provided a suspension upgrade, wider tires, and polished alloy wheels alongside some subtle interior changes.
These were the most significant updates throughout the second-generation GS300's lifespan.
Lexus GS300 – Third Generation (S190) – 2005-2011
A significant update for the third generation saw an overhaul on just about every aspect of the car.
There was no Toyota Aristo equivalent this time, with Lexus opting to introduce its luxury brand to its homeland, alongside the GS350 and GS430.
Chunkier than its predecessor in just about every way, the new GS300 this time opted for a ULEV certified 3.0-liter 3GR-FSR V6 powerplant, alongside a new six-speed automatic sequential shift gearbox and an optional all-wheel-drive system.
Attention soon turned to the GS450h hybrid, pushing out 339 hp with a 0-60 time of just 5.2 seconds.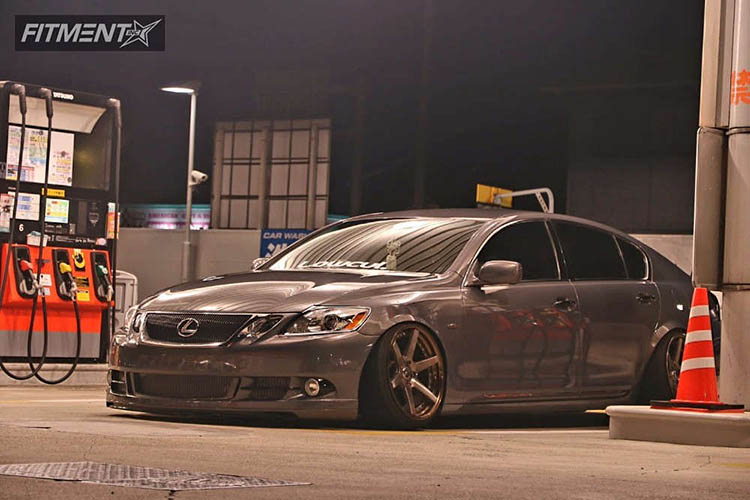 With all sorts of fancy gadgets and computers installed, the new GS line was a match for its more expensive rivals in the marketplace, but perhaps not quite so ideal for tuning – or drifting, for that matter.
For the 2007 model year, the GS350 would replace the GS300 in the US market and several other export markets across the globe.
Lexus GS300 – Fourth Generation (S190) – 2011-2020
Although many believed the true spirit of the GS300 was lost with the second generation, there was one final nail in the coffin left to come.
Churning out a final GS300 model would come in the form of the Lexus GS 300h, you guessed it, a hybrid engine, which never reached the US market.
With a 2.5L Atkinson cycle four-cylinder engine, with D-4S direct-injection technology and two electric motors, this produced 217 hp and 163 lb/ft torque while delivering 54.8 mpg.
Needless to say – this isn't the engine you'll be looking at if you're a tuning enthusiast!
As the final GS models began to roll out of showrooms, the much-loved GS would, rather depressingly, be phased out in favor of the front or all-wheel-drive ES model line.
---
Lexus GS300 Mods, Upgrades & Tuning
As you may have guessed, the various GS300 generations vary quite a bit when it comes to upgrades, especially when unleashing the full potential of the engine is involved.
While you're in luck if you own a 2JZ-GE GS300, the fourth-generation GS 300h hybrids aren't going to have quite as much potential!
Although the 2JZ-GE isn't quite the same as the 2JZ-GTE, it's a hugely underrated engine, and big power gains can be easily achieved.
Thanks to the ease of an NA-T turbocharger upgrade, you'll be able to build yourself a turbocharged 2JZ at a fraction of the price of the 2JZ-GTE.
There are minimal differences internally with the two engines, with both integrating the same rods and crankshaft. The discernable difference between the two powerplants is mainly the choice of pistons.
Thankfully, the 2JZ-GE is one of the most robust engines out there, and it's more than capable of handling sensible levels of forced induction.
Despite the difference in pistons between the two, it's not until you're hunting down huge power figures that you'll maybe need to consider opting for forged pistons.
Since the 2JZ-GE runs at 10:1 compression, unlike the 8.5:1 ratio of the 2JZ-GTE, you'll be restricted to around 7-8 PSI of boost before you have to make ignition timing upgrades.
For pressures over 5-6 PSI, we'd recommend opting for bolt-on mods such as a front-mounted intercooler right away.
When you start pushing beyond 350-400 WHP, it's time to upgrade your fuelling systems, such as the pump and injectors.
Beyond 400 WHP, you'll need to go for a thicker head gasket to ensure reliability.
Over the years, we've seen several 2JZ-GE's achieve up to 800 WHP with the stock rods and pistons, but we would prefer to take precautions and upgrade them far earlier.
If you're interested to know more about NA-T, turbocharger upgrades for your naturally-aspirated 2JZ-GE GS300, then make sure you head over to our 2JZ-GE Turbo Kit guide, where we cover everything you need to know.
As well as power upgrades, there's a vast selection of mods available for the GS300.
From headlights and tail lights to body kits and springs and coilovers, there's every styling mod you can think of available.
Make sure you head over to our friends at Enjuku Racing and Redline360 to check out their full range of GS300 mods.
If you're considering going for Bippu (VIP) style with your build, then you're likely to need extensive modifications, such as wider fenders and deep-dish wheels.
---
Lexus GS300 Reliability & Common Issues
Although the Lexus GS300 is up there with the very best of Japanese reliability, there have unsurprisingly been a few minor flaws along the way that are worth considering.
Lower Ball Joints (LBJ)
The most popular option, the second generation, will often suffer from bad lower ball joints.
LBJ issues may initially flag up with a squeaking sound coming from the wheels when driving, and if left unresolved, they can fail, leaving you stranded with the wheel trapped in the fender - not ideal!
Since this could be potentially dangerous, especially at highway speeds, we recommend getting your LBJ's checked regularly and listening out for potential sounds.
Door Lock Actuators
When this issue arises, it'll be immediately apparent, as you'll no longer be able to lock or unlock the car.
Although this can fall to broken wires or bad connections due to corrosion with age, there's no shortage of actuators failing over time.
VVT-i Solenoid Issues
Later-spec VVT-i models can sometimes have solenoid issues, which often results in the engine flagging up with an error code of P1349.
Other noticeable symptoms can be a visible engine leak around the VVT solenoid located underneath the engine cover or a sudden loss of power when driving.
O2/MAF Sensors
These are both known to get clogged with age and may need cleaning or replacing over time.
With the MAF sensor, you should see a blue dot upon removal. If this is covered in soot, it may appear black, which is when you'll need to use MAF cleaner - do NOT use brake cleaner.
If this doesn't rectify the issue, you may need to try another MAF or source a replacement.
With o2 sensors, you can swap them around to see if the fault code changes with the sensors switched, likely indicating an issue with the sensor or the electrical wiring.
Further issues to look out for can include:
Starter motor issues
Moisture in headlights
Dash rattle
Sunroof rattle
Vibrations at highway speed
On the surface, these may sound like quite a few niggles, but when you consider that the GS sold for 27 years, it's certainly not a bad track record!
Despite the early-model GS300's age, they're still among the most reliable cars of all time, and we've seen many pass 300,000 miles with next to no issues. So we do not doubt that the GS300 and the 2JZ-GE will serve you well with the correct service and maintenance.
---
Lexus GS300's in Drifting
Here are some of our favorite drift GS300's that we've enjoyed over the years.
Hert at Hoonigan recently made the switch to the GS300, known as the Thicccstallion. He may have cheated with a 2JZ-GTE, but there's no denying that this thing is awesome.
You know what they say about more doors. More… Seats, right? That's certainly the case with this recent European GS300 build running 650 hp, providing the ultimate drift taxi.
Who says that super-low GS300's can't drift? Mr. Chob is out to prove you wrong with his epic VIP-style two-tone GS300.
---
Conclusion
Things started well for the GS300 before going really well for the second generation.
From the third generation-onwards, things went downhill, at least from a drifting or tuning perspective.
Once Lexus veered away from the much-loved 2JZ powerplant, strapping a turbo on and laughing at dyno figures no longer became an option.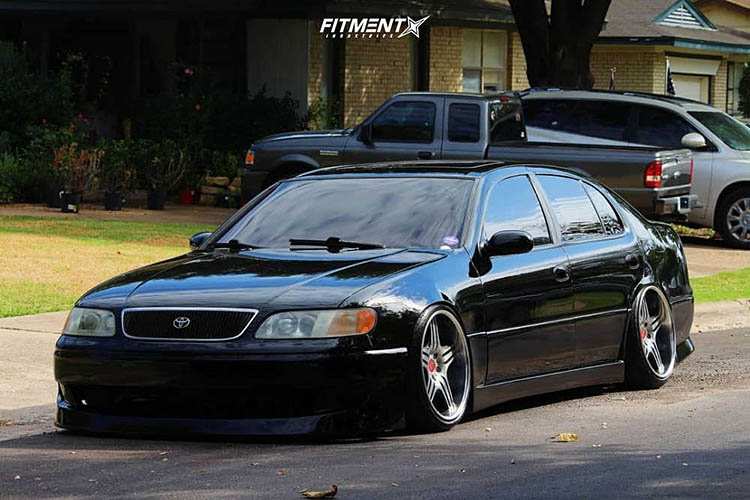 For the fourth-generation GS300, which never hit US shores, things got even more alarming, as they opted for a four-cylinder hybrid before eventually ceasing production.
While you can't go far wrong with any generation GS300 as a reliable, comfortable, daily cruiser, the second generation is the most desirable from a tuning perspective.
Not only is it the most popular, but we also believe it's the best looking of the bunch.
With insane power potential lying in wait, combined with epic looks, and plenty of aftermarket upgrades available on the market, the Lexus GS300 is a fantastic contender for your next drift car.
There's something about big body sedans getting thrown down sideways that never gets old.
On that note, we'll leave you with our favorite build of them all, the 1,300 hp 26B 4-rotor turbo GS300.
Oh, mah lawd.
So, there we have it! We hope that we've covered everything you could want to know about the Lexus GS300 in this guide.
Thank you for reading our Lexus GS300 guide.
If you enjoyed this article, please share it with the buttons at the bottom of your screen. If you've found this information useful, then please take a moment to share it with other Lexus and tuning enthusiasts. We appreciate your support.
---
Photography credits
We thank the following entities for the use of their photography in this article: