CA18DET Vs SR20DET- Which One is Better and Why?
CA18DET Vs SR20DET – We find out which of these turbocharged four cylinder engines is the best for your ride.
If your S13 came with the 1.8 liter CA18DET then at some point you have probably considered an SR20DET swap.
More power, more torque and more tuning options seem like great reasons to go through the pain of an engine swap however is it really needed? Is the CA18DET really that bad?
Let's find out.
CA18DET Vs SR20DET engine specifications
Let's look at the history of these two engines, when they were introduced and what their engine specifications are.
CA18DET engine specifications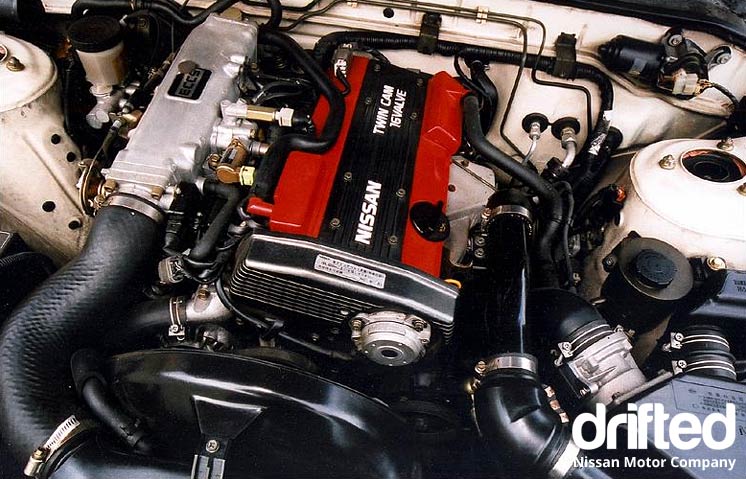 The CA18DET was first introduced back in 1985, this was nestled in the Nissan Auster "1.8Xtt" and "Euroform Twincam Turbo". It was retired in 1994 after five years of service in Nissan's (Europe) RS13 200SX.
The CA18DET was originally built in the Nissan Machinary factory however after 1985 the Nissan Motor Company.
The CA18DET is an in-line four cylinder turbocharged engine with a displacement of 1809 Cubic Centimeters. The engine features a DOHC aluminium cylinder head with 16 valves. The engine is fed from multi port fuel injection.
The engine is turbocharged from factory and it uses a single Garrett T25 (.48A/R) turbo charger unit on a 'T2' flanged exhaust manifold.
Manufacturer: Nissan
Version: Nissan 200SX (1988-1995)
Displacement: 1809cc
Configuration: DOHC (Dual Over Head Cams), 16 Valves
Power: 176ps @ 6,400 rpm
Torque: 166 lb ft @ 4,000 rpm
Turbo: Garrett T25
Stock boost: 10 PSI
Cars that housed the CA18DET: Nissan Silvia S12 RS-X, Nissan Silvia/180SX S13, Nissan Bluebird RNU12 SSS ATTESA Limited, Nissan 200SX RS13-U Europe, Nissan Auster.
You can find more information about CA18DET specs here.
SR20DET engine specifications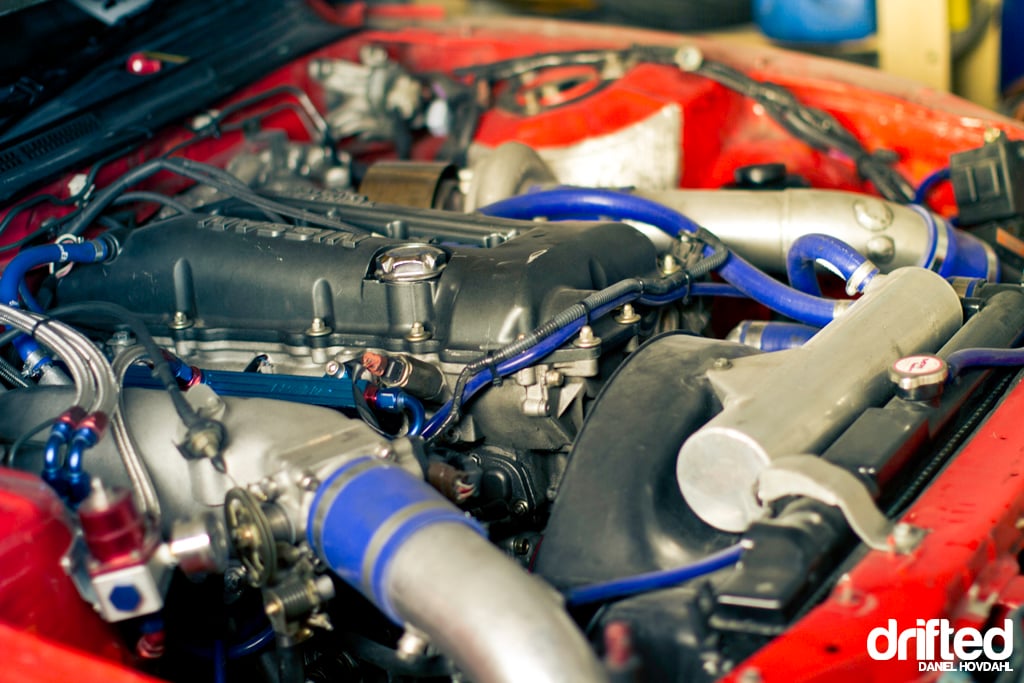 This Japanese built turbo charged four cylinder engine has powered over two decades of reliable drift cars. It is cheap to purchase, reliable up to circa ~ 400ps on stock internals and is extremely tuneable.
Manufacturer: Nissan
Version: Nissan Silvia Spec R S15 (1999-2002)
Displacement: 1998cc (rounded to 2.0 liters)
Configuration: DOHC (Dual Over Head Cams), 16 Valves, Chain driven cam sprockets
Power: 250ps @ 6,400 rpm
Torque: 220 lb ft
Turbo: T-28 Ball Bearing T2 Flange
Stock boost: 7 psi
Cars that housed the SR20DET: Nissan Bluebird, Nissan Pulsar, Nissan Sunny, Nissan 180sx, Nissan Silvia, Nissan Avenir, Nissan Liberty, Nissan R'nessa, Nissan 200sx
You can read more information about SR20 specs here.
Scores & conclusion
CA18DET:

x

x

x

SR20DET:

x

x

x

x
"The SR20DET looks like a clear winner in the engine specifications category"
Out of the box the CA18DET boosts an impressive power and torque output for an engine manufactured during the late 1980's however when put up against it's younger brother it does start to show it's age.
A combination of increased displacement and a larger, more efficient turbocharger (Garrett T28 instead of a Garrett T25) yield an additional 74 PS at 6,400 RPM.
While peak torque in the SR20DET has leapt a whopping 54 foot pounds compared to the CA18DET.
The SR20DET looks like a clear winner in the engine specifications category.
CA18DET Vs SR20DET – How do they sound?
Crank up your speakers and enjoy these sound clip compilations of our engines.
CA18DET tuned exhaust sounds
Nissan S13 180SX, 200SX CA18DET sound compilation.
Nissan S13 CA18DET Kakimoto Regulation 92-Z exhaust sound.
SR20DET tuned exhaust sound
Tomei Expreme Ti Catback Exhaust S14 SR20DET.
Nissan Silvia S14 SR20DET exhaust sound.
Scores & conclusion
"A clear win for the CA18DET in the sound department"
Nissan's SR20DET is a gruff sounding engine, while the turbo spooling sounds great the exhaust note leaves a lot to be desired.
Like the SR20DET the CA18DET is an in-line four cylinder engine and while it will never sound as sweet as a straight six the tone is more aggressive and defined then the SR20.
A clear win for the CA18DET in the sound department.
CA18DET Vs SR20DET – Dyno tuning
We have scoured YouTube for the best CA18DET and SR20DET dyno tuning videos, check them out below.
CA18DET dyno tuning
This Japanese tuning video shows a CA18DET powered Silvia PS13 achieving 700+ PS on the dyno.
SR20DET dyno tuning
This video shows an internally stock SR20DET making over 480ps at the crank. Keep watching the video and you will see a built engine clock over 600ps.
Scores & conclusion
CA18DET:

x

x

x

SR20DET:

x

x

x

x
"The SR20DET wins on tuning potential"
With an upgraded turbocharger and the correct supporting modifications the CA18DET has been rumored to achieve up to 330 PS with stock internals.
When built with forged internal components the engine has proved capable of huge power outputs, in some cases well over 700 PS.
The SR20DET is well known to be capable of 400 PS with stock internals and the video above shows a Nissan 180sx achiveing 480 PS with no internal modifications to the engine.
As with the CA18DET, when built the SR20DET is capable of huge power figures – stroked versions have been clocked at over 1,000 PS.
When comparing the two engines tuning potential the additional power that the SR20DET can handle would give it the advantage, while both engines can be built to achieve high power outputs the larger displacement of the SR20 should allow it to get on power sooner then the CA18.
The SR20DET wins on tuning potential.
CA18DET Vs SR20DET – Drifting
So what do drifters themselves think of these two engines? Let's jump on board with the drivers as they put our two engines under some (sideways) pressure..
CA18DET drifting clips
This clip is an on-board of a driver taking his CA18DET powered S13 out on track.
This clip shows two Nissan S13's drifting a circuit in Japan, the black car chasing running a CA18DET with a HKS GT-RS turbochager.
SR20DET drifting clips
Check out Monky London taking his 700 PS Nissan Silvia S15 out on track.
Adam LZ takes his SR20DET powered 240SX S13 out on track in the rain for a tandem drift competition.
Scores & conclusion
CA18DET:

x

x

SR20DET:

x

x

x

x
"The SR20DET wins as the better drifting powerplant"
The CA18DET has shown that it offers some decent tuning potential out of the box however when put under the stress of drifting the well documented issues with big end bearings wearing out and bricking the engine make it a less then perfect drifting powerplant.
If you were to open it up then you could sort the big end bearing issue out before it became a problem.
The SR20DET on the other hand doesn't seem to have any major flaws, if maintained correctly it will happily take the abuse that drifting dishes out without complaint.
The greater tuning potential of the SR20DET really seals the deal on this comparison.
The SR20DET wins as the better drifting powerplant.
---
CA18DET Vs SR20DET – Conclusion
So it's time to count our stars and see which engine is the winner.
The CA18DET has earned 11 stars. The SR20DET has earned 14 stars. The SR20DET is the winner!
So you have a CA18DET and you've been thinking about swapping in an SR. Is it worth it? This article would say yes, the SR20DET delivers more power out of the box, more tuning potential without opening and engine and with the larger displacement the power will be more accessible.
This would be a great swap.
Congratulations SR20DET! This is a great engine for anyone looking to power their drift car.
CA18DET:

x

x 11
SR20DET:

x

x 14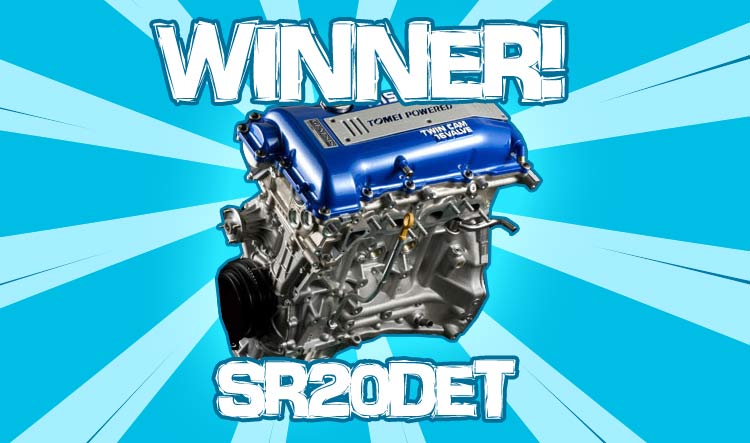 ---
SR20DET Bonus content
Check out this 18 minute rebuild SR20DET video.
---
Are you lucky enough to be an SR20 owner? Looking for more power? Try our SR20DET Turbo guide.
Thank you for reading our CA18DET Vs SR20DET Head to Head battle. If you have something to say why not drop a comment below? If you enjoyed this article why not check out our RB20DET Vs SR20DET Head To Head Battle?
Go ahead and check out Speedhunter's CA18DET archives for more great CA18DET content.