Retro Drift Challenge and Forces Drift Series – Retro Show Round 3
Drifted was on hand at the Retro Show to cover the day.
This was the weekend of the highly anticipated Retro Show held every year at Santa Pod not to be missed! The event has anything from your mk1 escorts, old American muscle cars to Japanese Bosozoku – a real mixture of anything Retro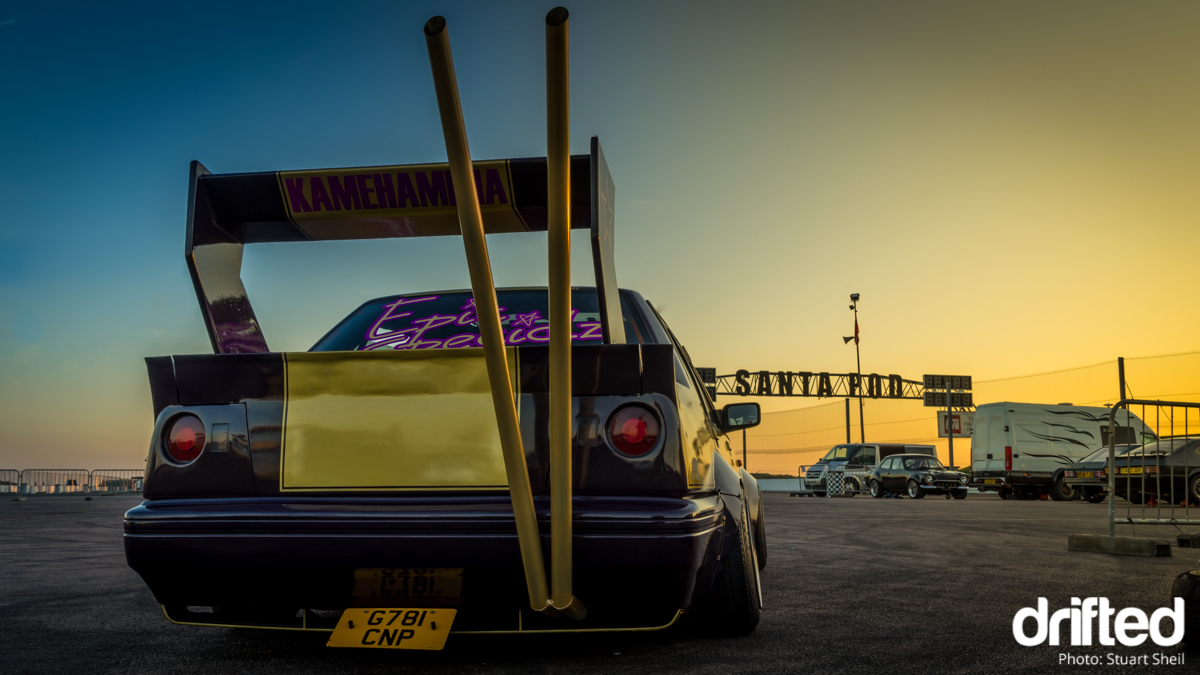 Arriving the day before the drift day gave us chance to set up camp for the night, get the BBQ going and kick back and relax with some good friends. 
Fast forward 8 hours and the trailers are soon showing up to this nice, fast in slow out technical track with some wall clipping points thrown in for good measure… time to get practice under way!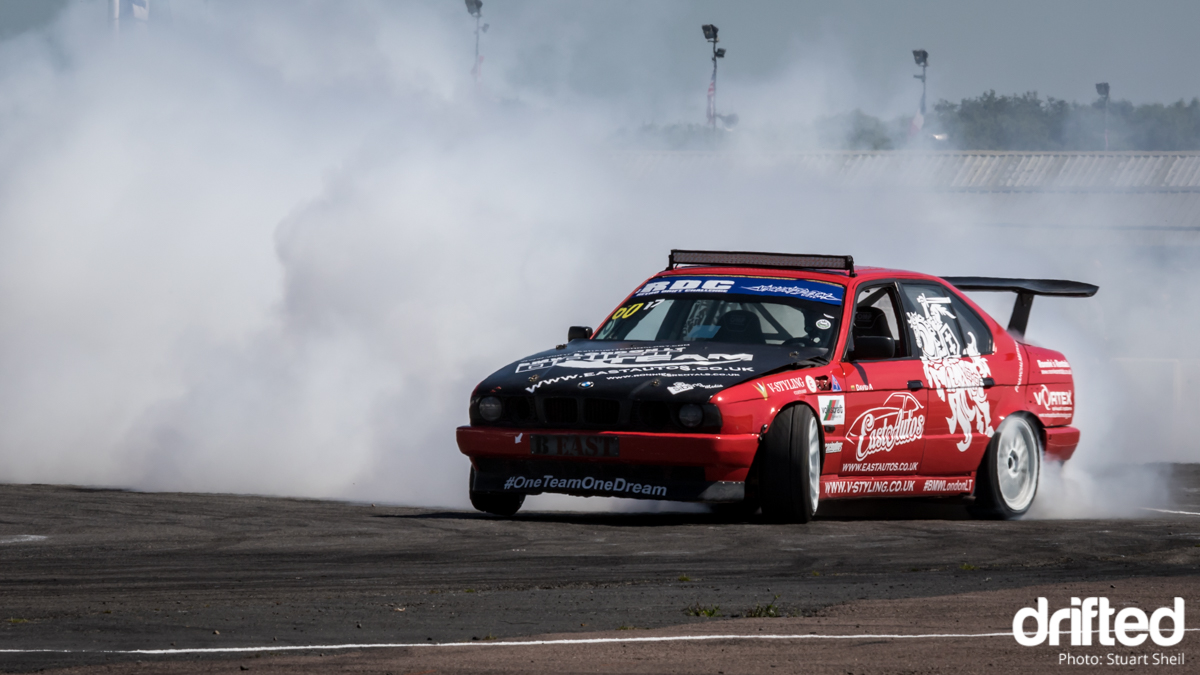 With qualifying upon us all, the drivers were soon ready for their 2 runs and with the crowds gathering they was putting on a show!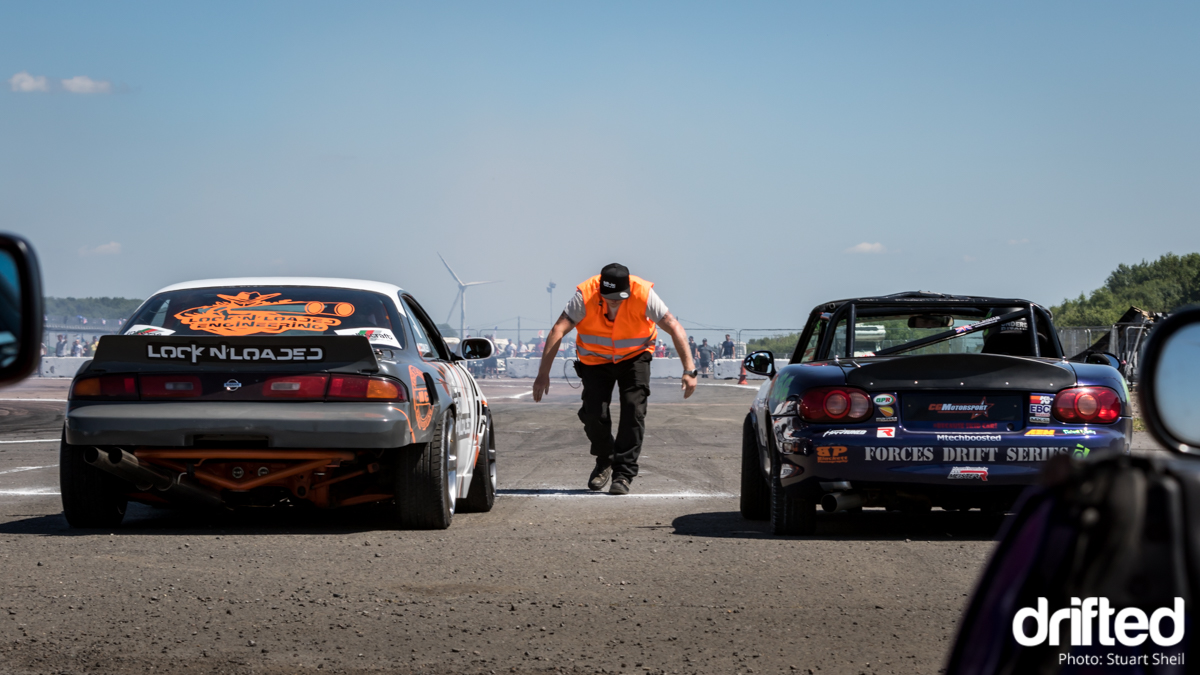 It was an incredibly hot day with the car registering 41 degrees, but fingers crossed we didn't have any casualties from overheating apart from the staff getting a bit hot under the collar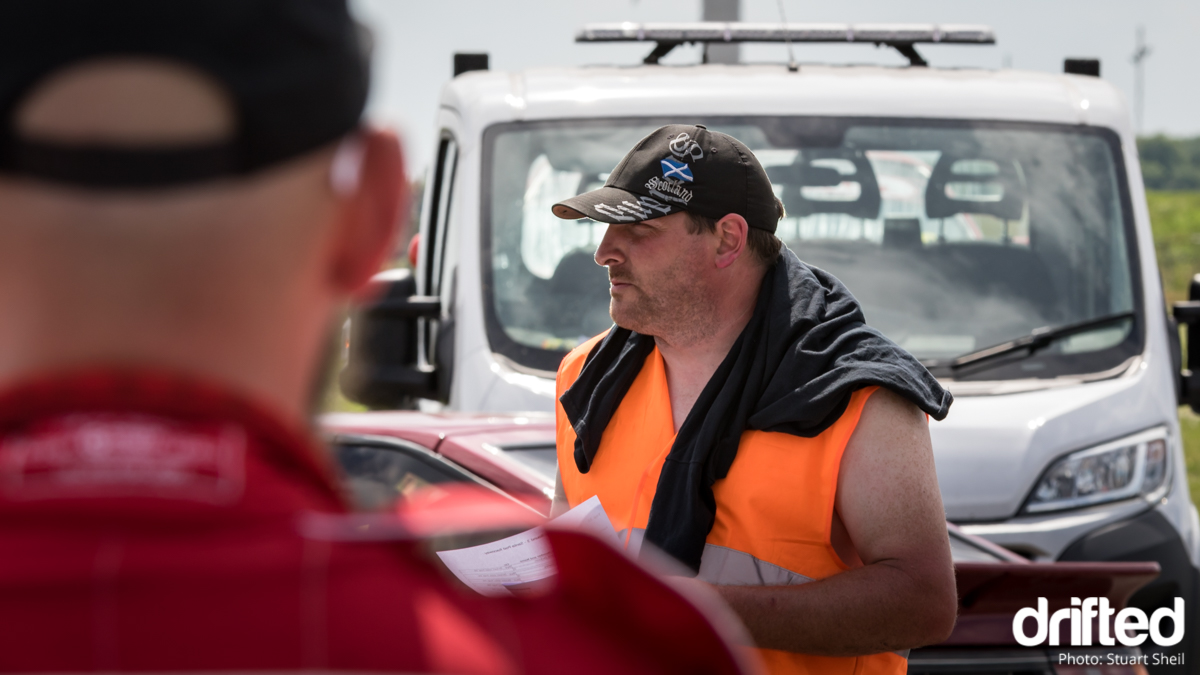 We witnessed some amazing battles – Tom Bilverstone VS Haydn Cruickshank…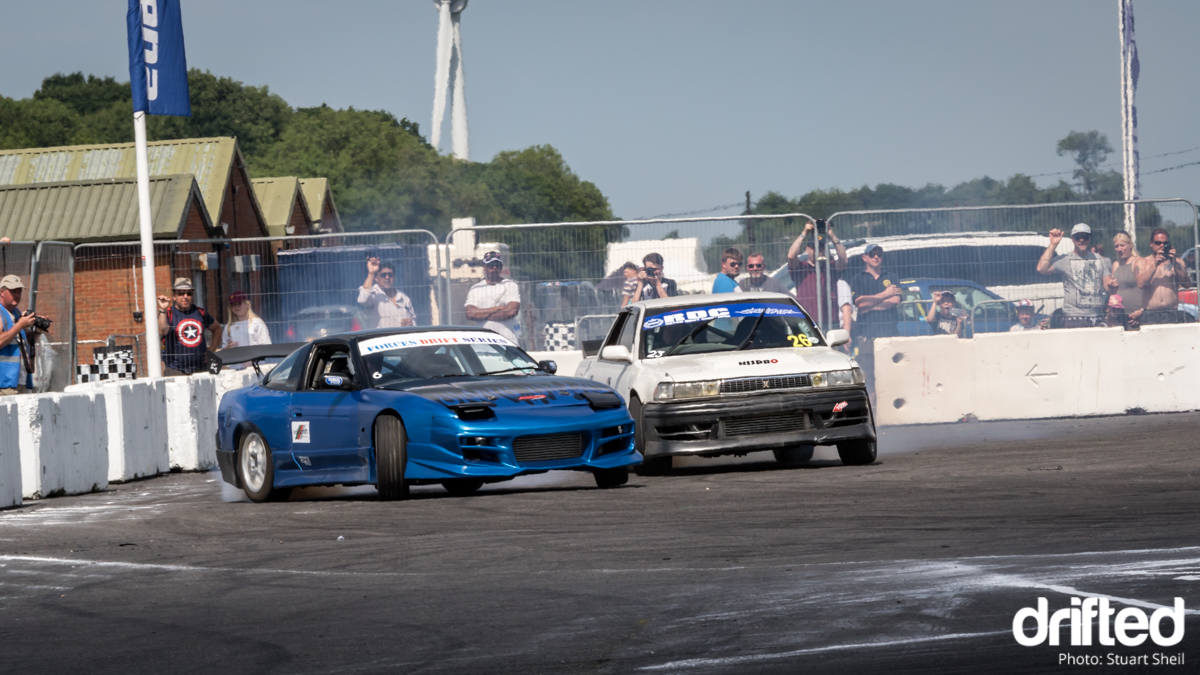 Joe Ball VS Will Smith…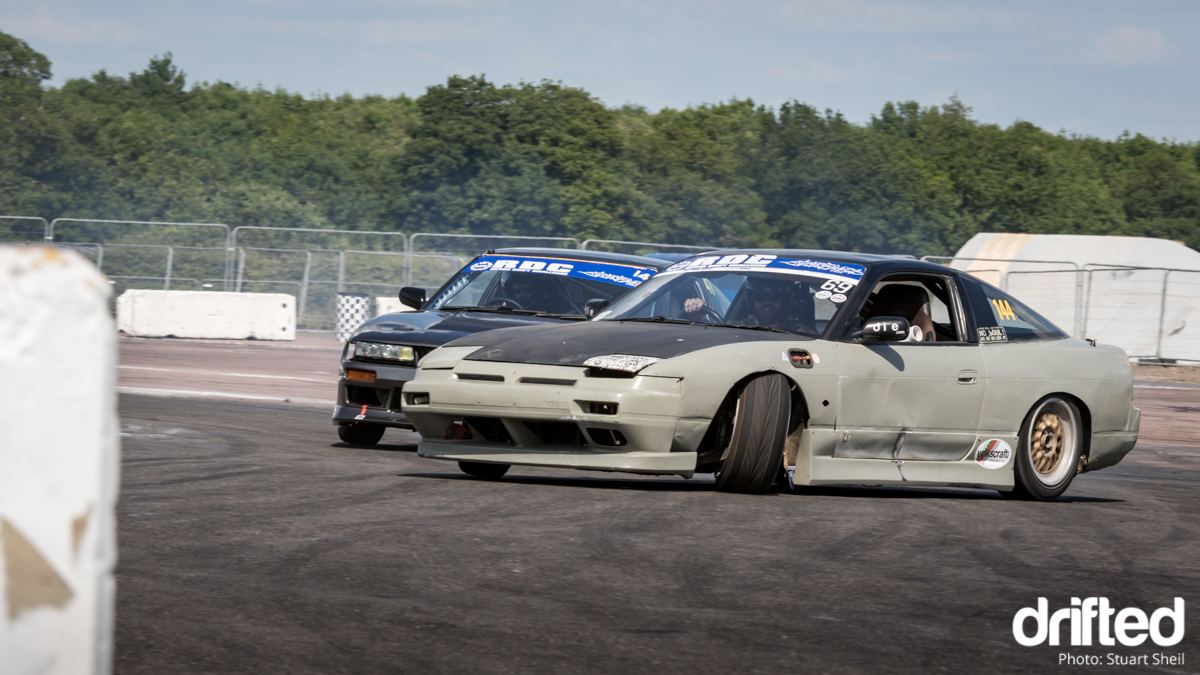 Justinas Norkus VS Egis Min…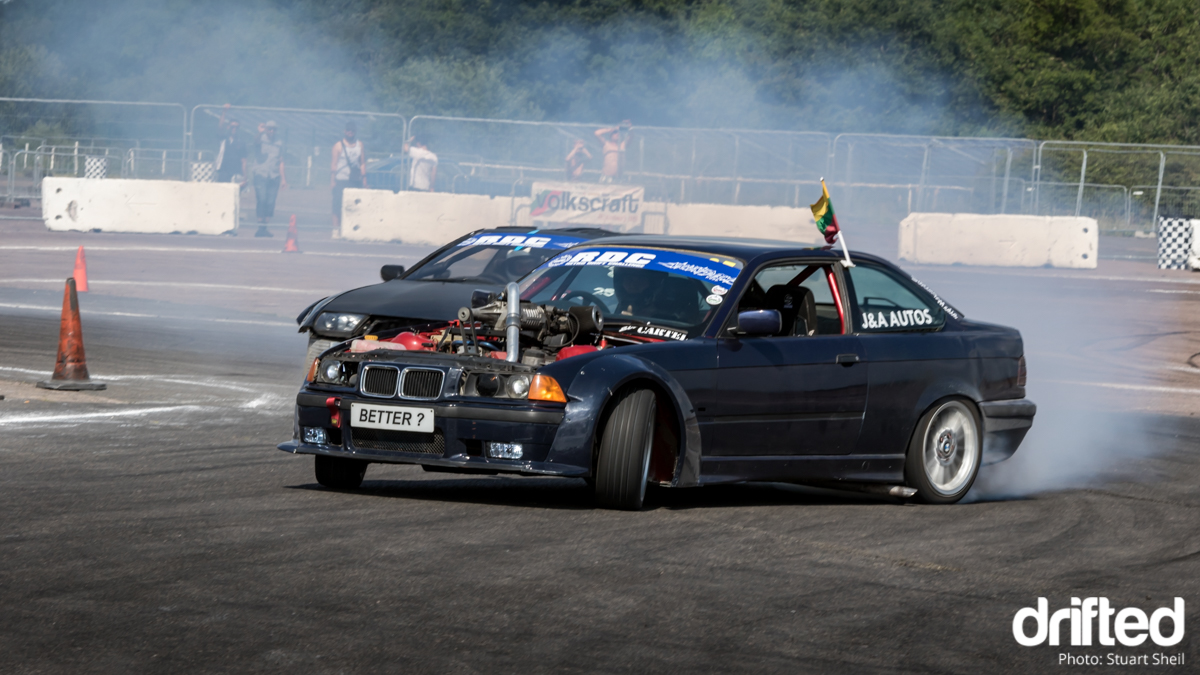 Unfortunately the day wasn't without its victims – clipping point 1 claimed its first casualty of Michael Neufield who travelled all the way from Germany just to be here, shortly followed by Thomas Taverner. Kiwi was next to follow after a wishbone arm bolt snapped taking him out of the competition – absolutely gutted for them all.
But who was going to take that all important podium finish? First place went to Huw Gwion Savill!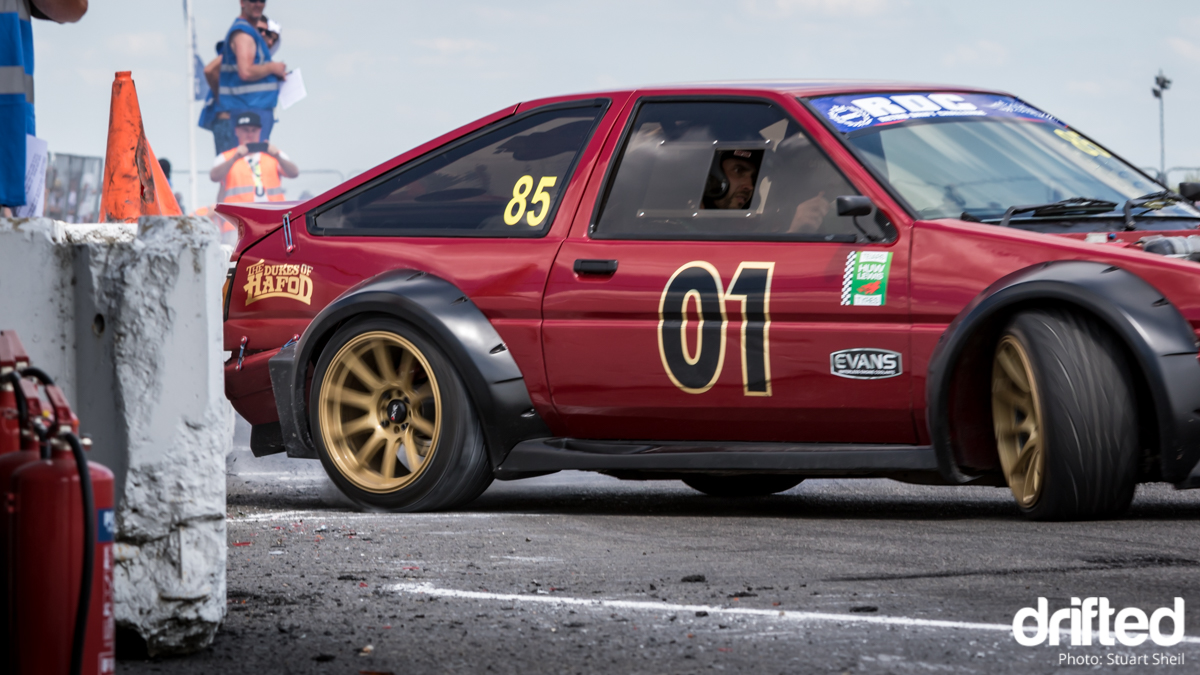 Second place goes to Daryl Jones of Team JBR.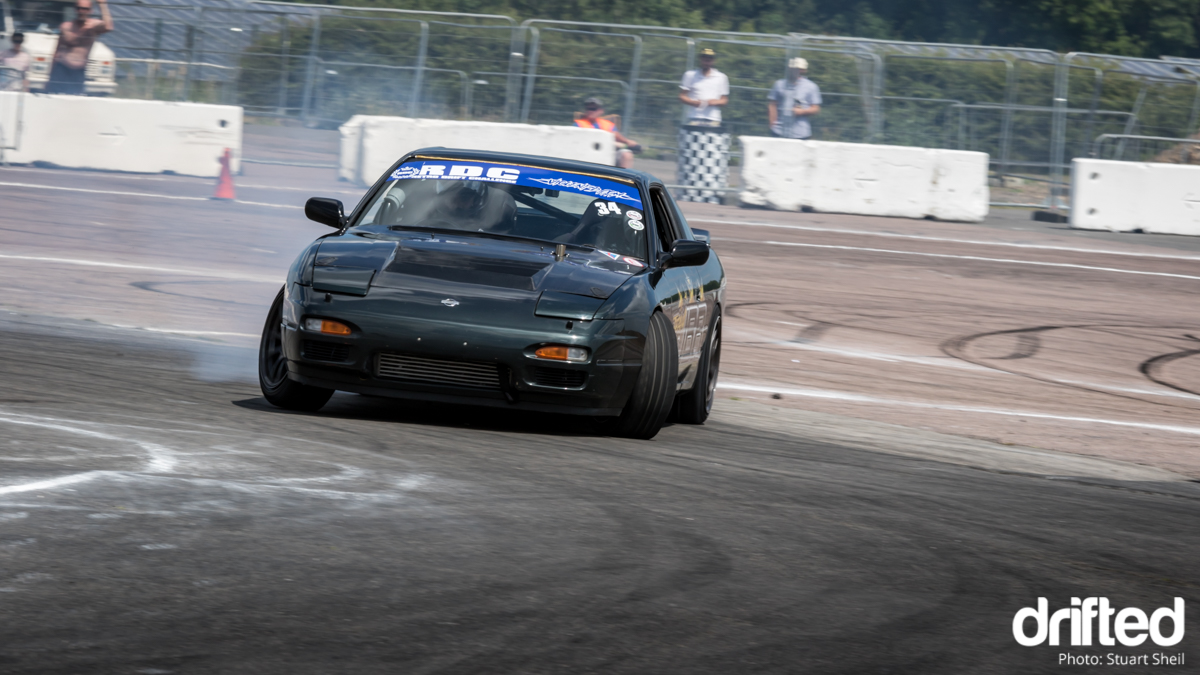 With Thomas "Rusty Slider" Simpson taking Third place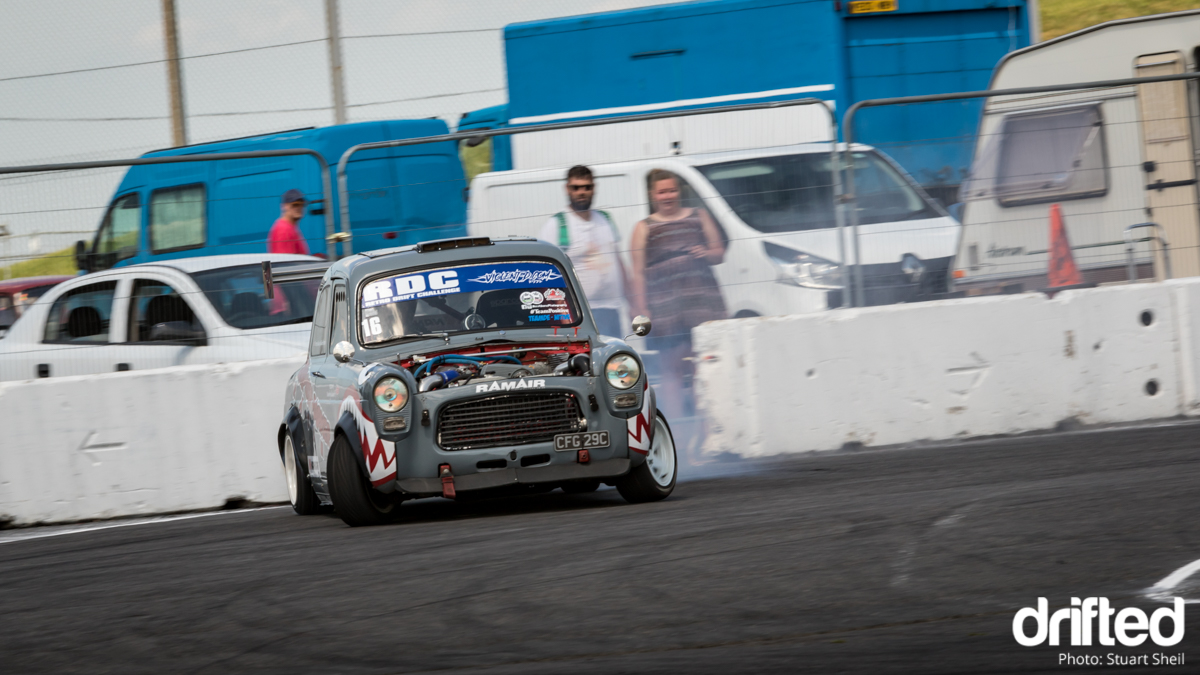 Hard Charger went to Ben Mears who ended up using a borrowed car.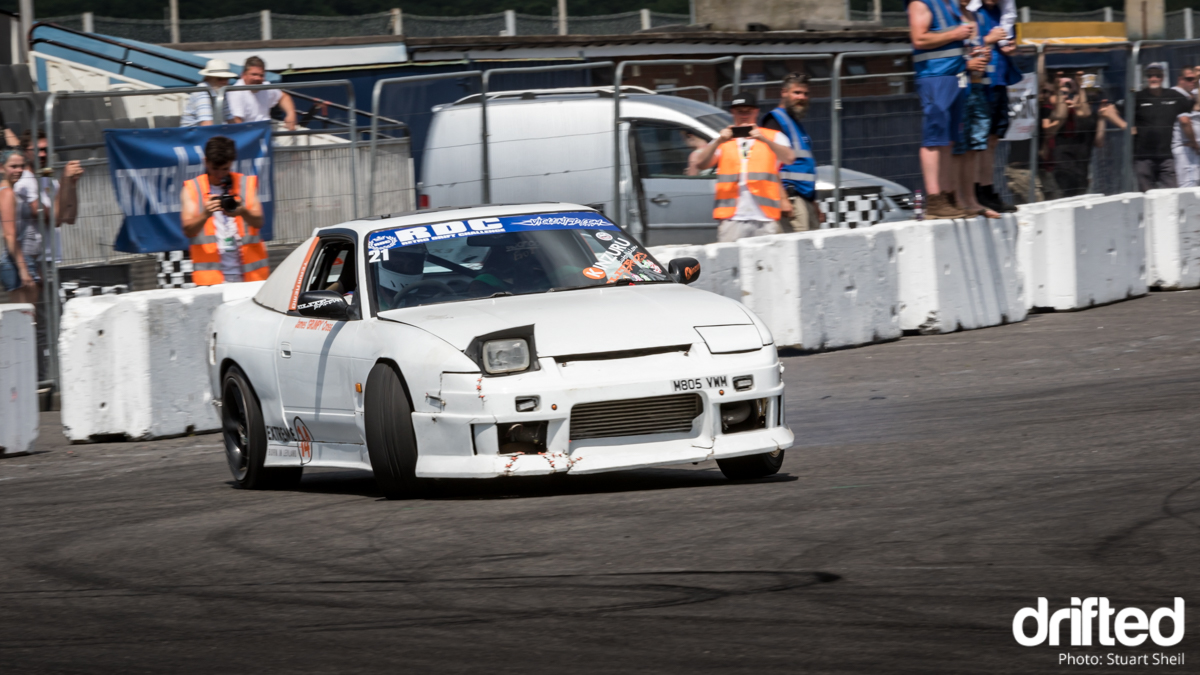 Time now for a much needed break and a chance for drivers to get themselves prepped for round 4 at Pembrey on the 20th August!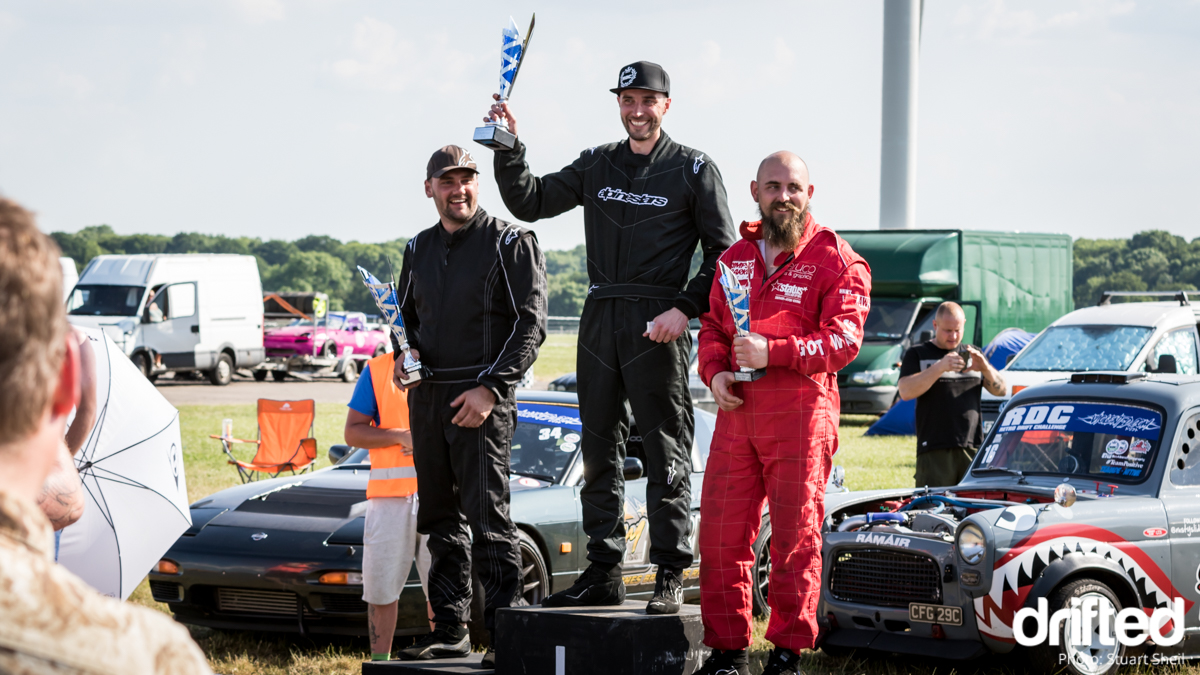 For more information on Retro Drift Challenge click HERE and for Forces Drift Series click HERE