EVENT: Formula Drift 2012: Throwdown, Day Two
After a good nights rest, cold shower and a strong cup of coffee I headed back down to Evergreen Speedway to continue covering round 5 of Formula Drift. Any previous chance of rain had been eliminated as the sun was already rising high in the sky, and after some morning cloud cover things began to heat up.
Drivers began their morning routine, cars started emerging from the trailers they had been stuck in for the previous night. the Hnkook tent was bust getting Jhonnattan Castro and his JCR/City Tire 2004 Banco del Progreso Metaldom Autohaus Hankook Nissan 350z.
The crew was bring out Ryhs Millen's Hyundai Genesis, which some nicely earned wall tap scraped. Previous days practice runs had been steller and I couldn't wait to see him throw down again today.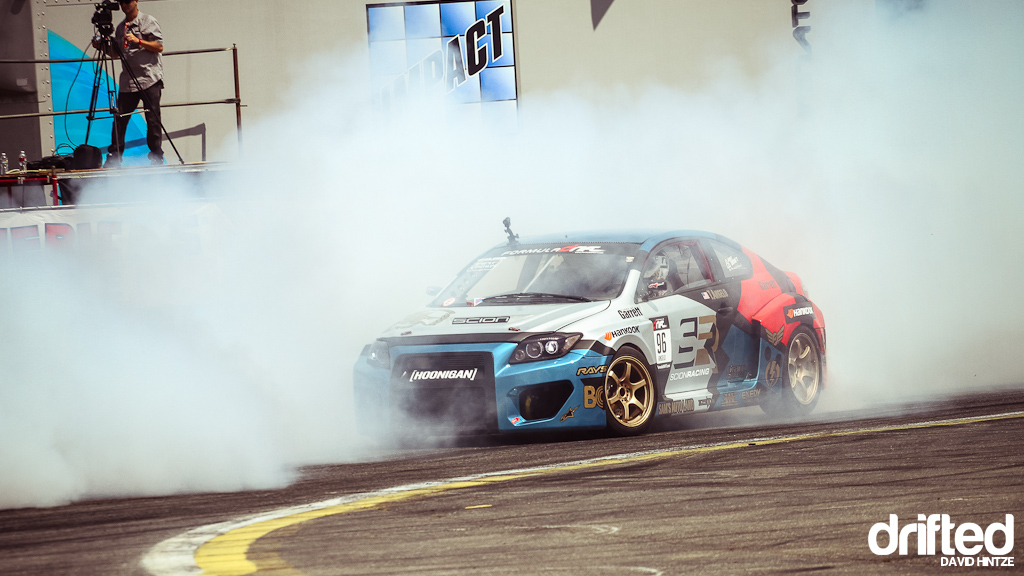 Practice was up and running by the time I got in track, Tony Angelo in his 2008 Scion Tc was on track, the Tc's being some of my favorite cars to watch. Temperatures were rising and the track was hot and dry, a good combination for lots of smoke.
Walker Wilkerson getting ready for a run down the 5/8th bank. This is his home turf, and he handles himself damn good out there.
They had posters!? I never got a chance to get one, I was too busy shooting photos.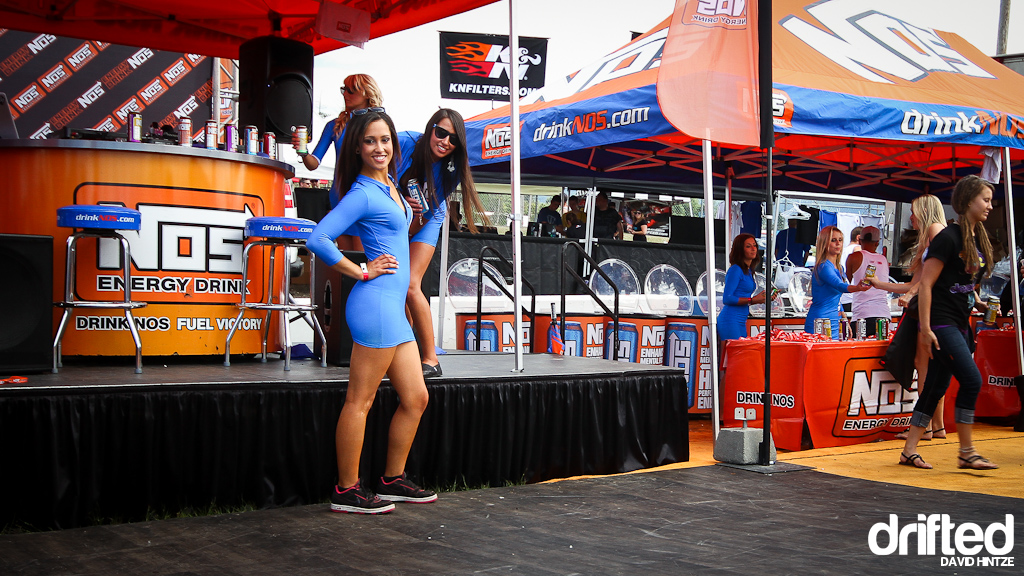 Or more importantly, the NOS girls. They always have a party set up at their booth, the crowds swarm both for the free drinks and possible a dance.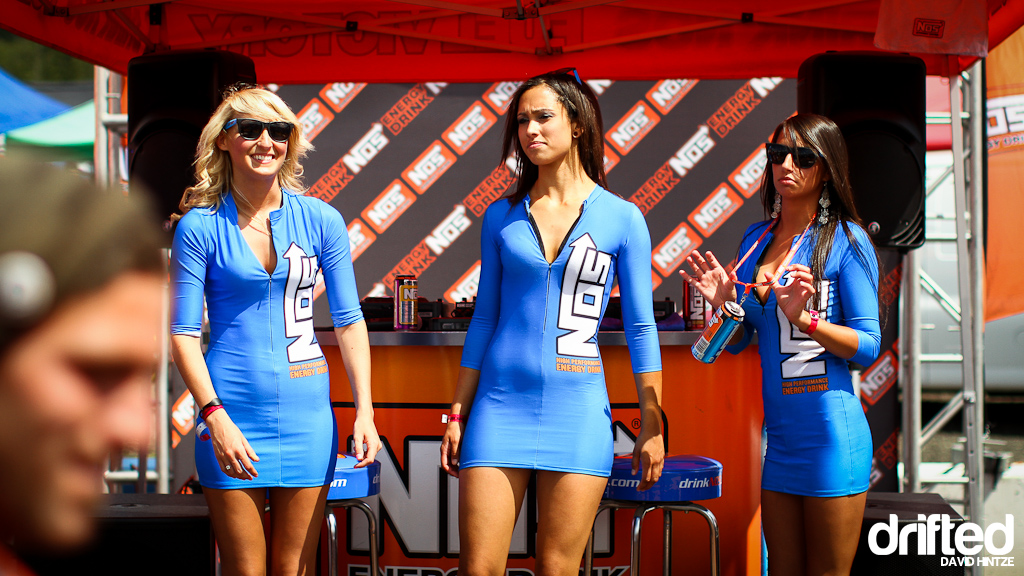 Enter crazy dance #14 coming in the left frame there.
Showing the crowd how to get down, I hope someone got that on video, it was amazing.
As practise came to a close and the track was cleared for the next stage, the pits started too fill up as the grandstands shifted their population towards the land of the pits.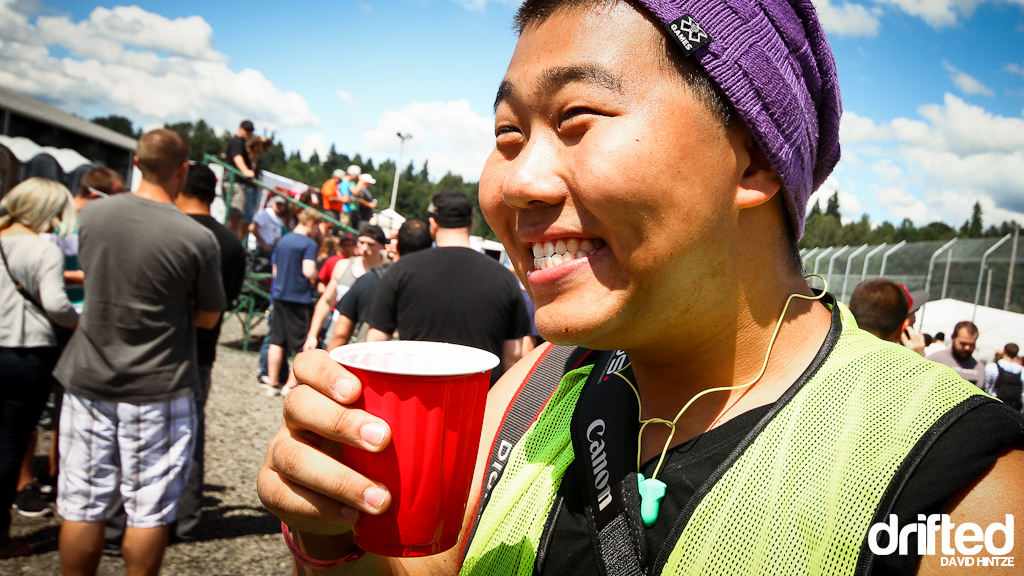 Media took a break and got some well craved liquids in our systems before heading back out on the the scorching track.
Vaughn Gittin Jr was getting staged up by the time I got out there. You can't deny the menacing look of his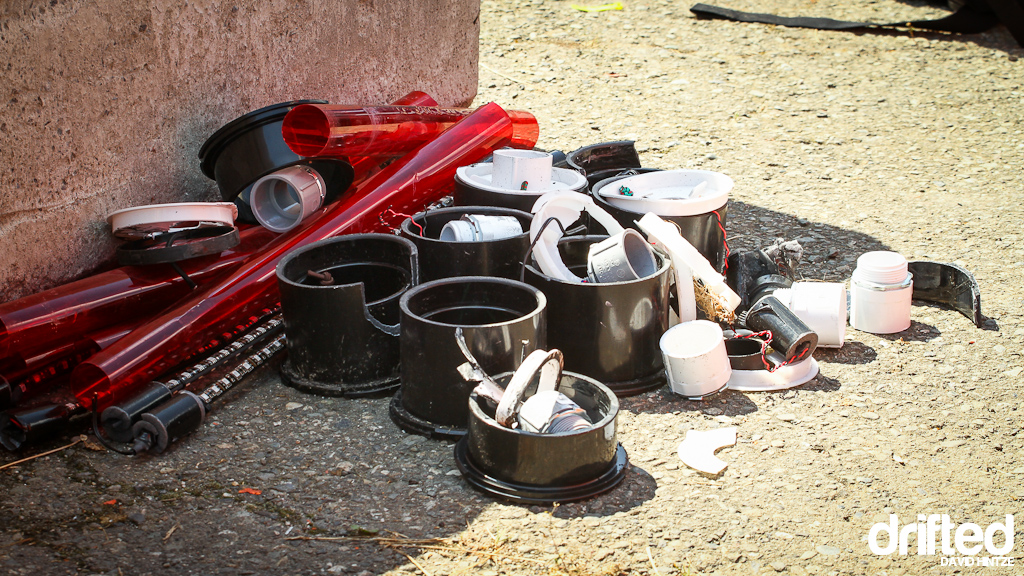 The continuous stream of broken proximity sensors was added to yesterdays piles as those few who strayed too far off the track annihilated the plastic piece of equipment.
Chris Forsburg and Rhys Millen getting slideways together. I can't decide myself which of these 2 cars I prefer, both are amazing machines.
There's our awesome logo spot for this round, right after the last turn.
Here's Ryan Tuerck and his Retaks S13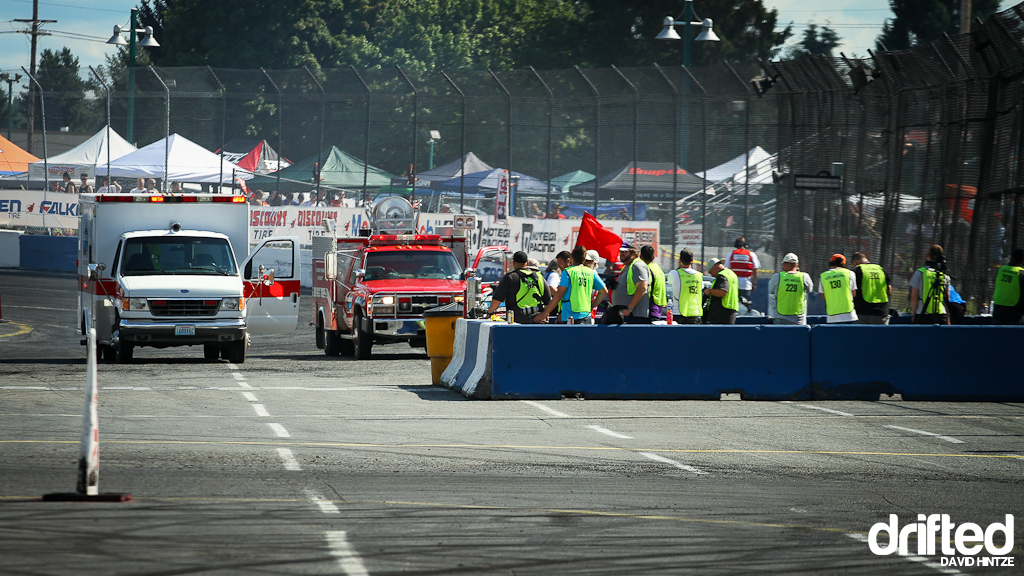 A few more drivers were added to yesterdays toll of crashed cars, nothing serious though and that remained true for the rest of the event.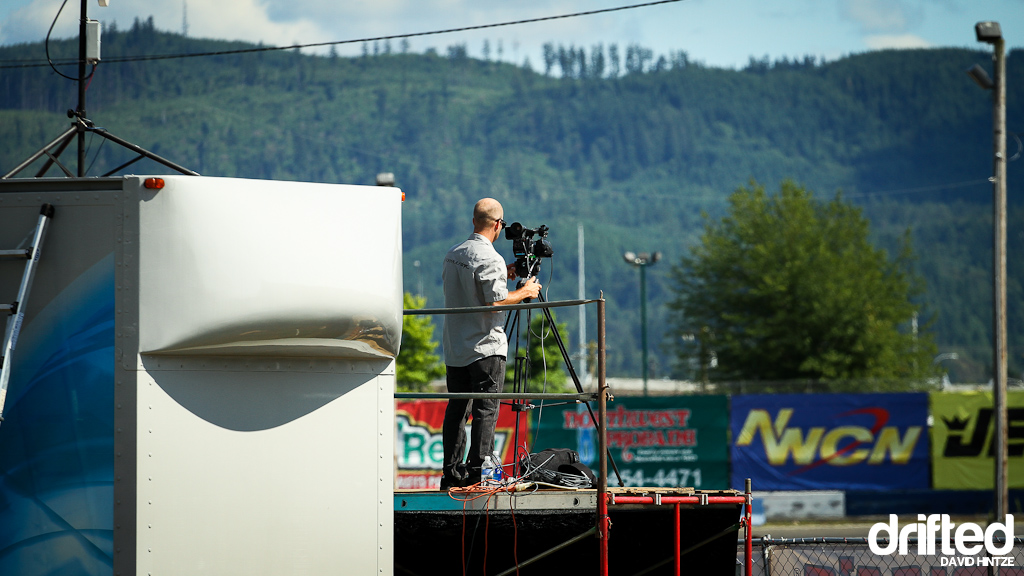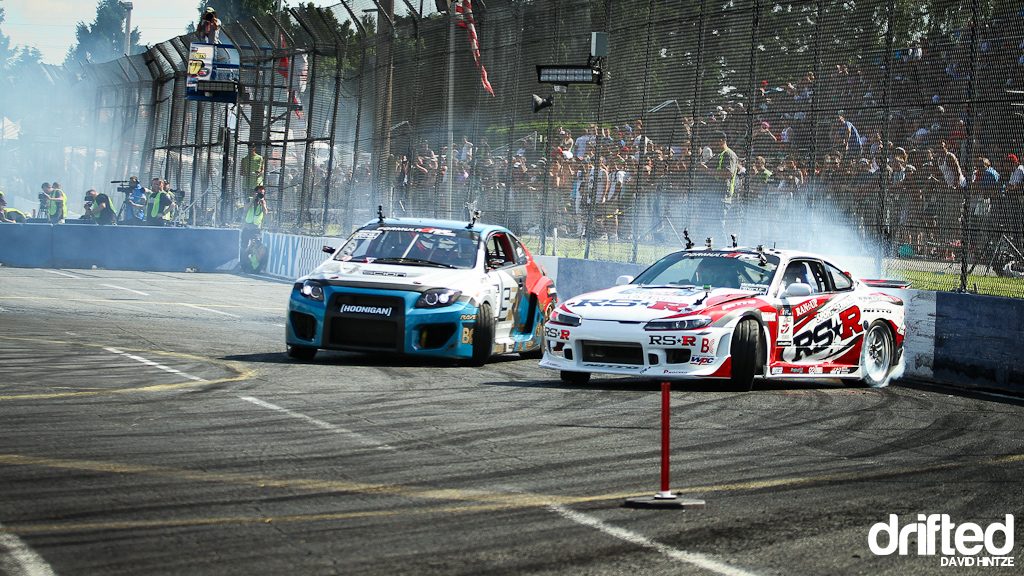 Can't enough water while shooting on the track, drinking NOS since the morning trying to wake up doesn't help much with staying hydrated.
With the top 32 wrapping up it was time to get to the main event.
Here are your top 3 finishers of this event with Vaughn Gittin jr taking the first place win followed by Ryan  and Rhys.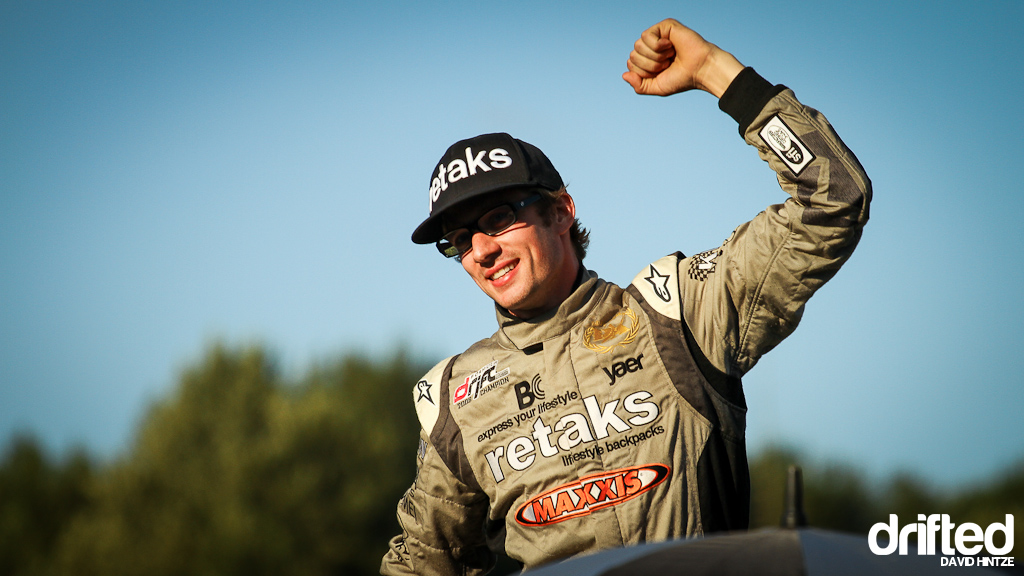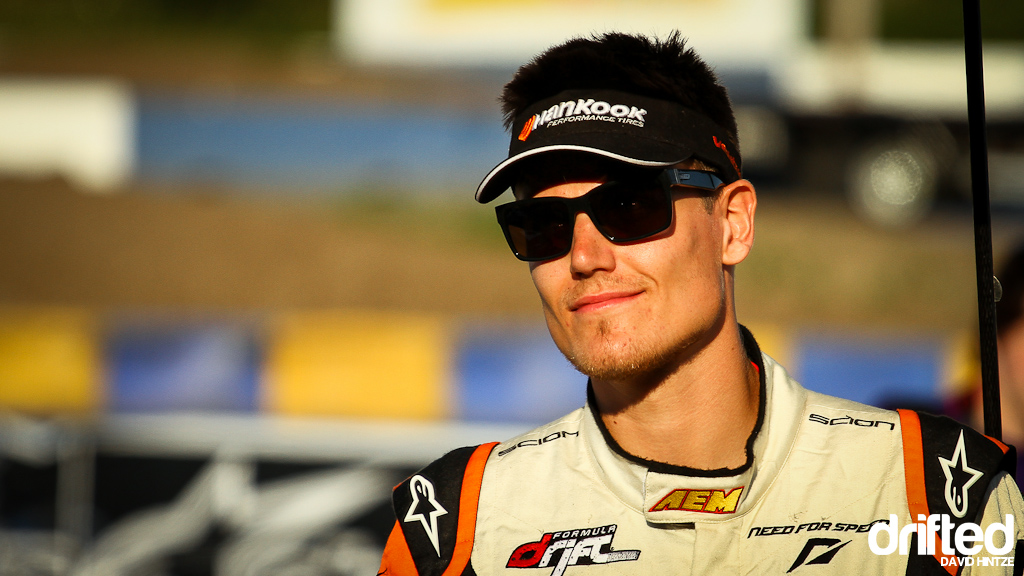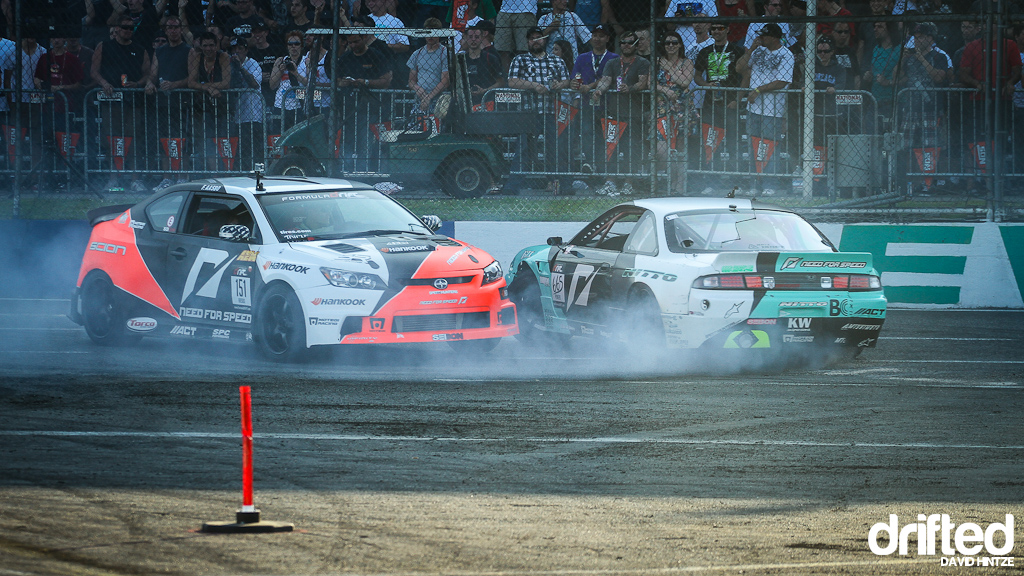 Powers and Asbo put on a good show doing some spins for the crowd, litterally inches apart the entire time, very nice guys.
Vaughn high up on the wall as he is being chased down by Mike Essa in his 2004 GSR Autosport Nitto Tire BMW Z4R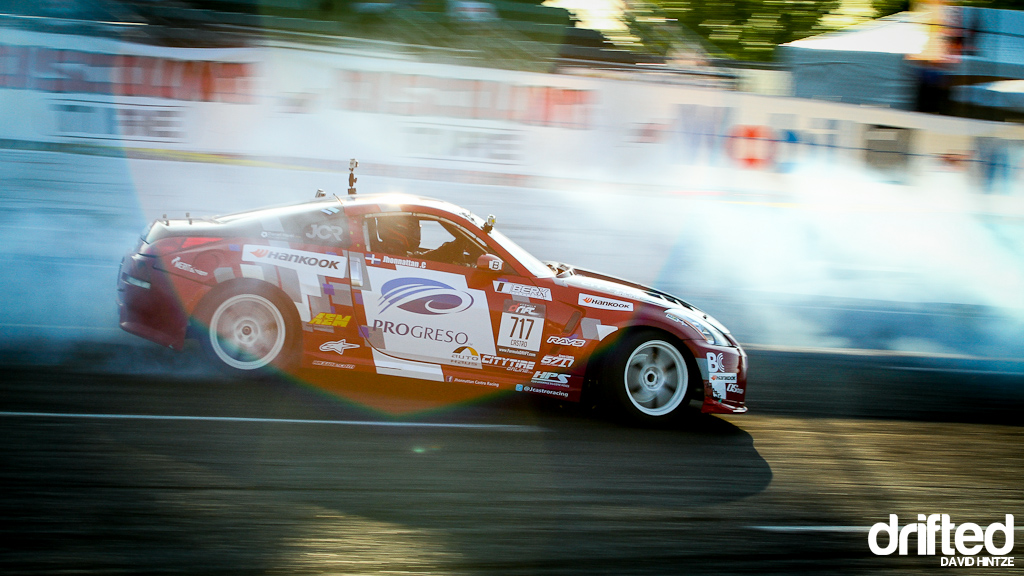 Casrtro put down some solid runs.
And definitely had the advantage with some serious angle.
Daigo Saito in his insane 1200hp Lexus SC430.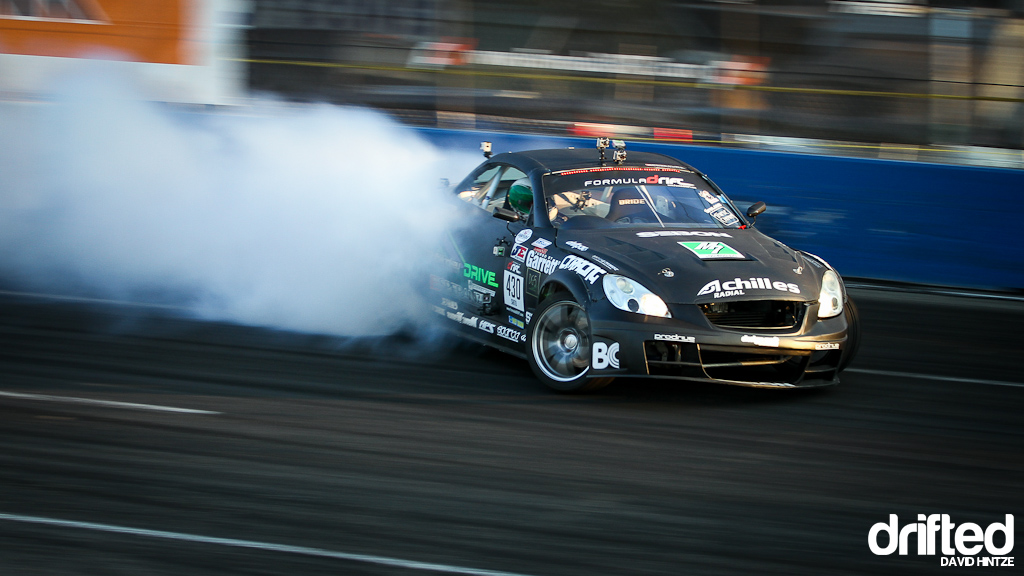 And those Achillis tires are seemingly bred to breath smoke on the track.
The final battle between Millen and Gushi was close, and both drivers were putting down solid runs.
Rhys took 3rd place and the battle for first began.
Tuerck and Vaughn brought the smoke, and let me tell you, there was plenty of proximity to be had.
The wall took some tappage.
With Tuerck leading and both driver staying tight on each other the only thing louder than the crowd was their engines.
Congrats to Vaughn for taking first, he's an excellent drivers with a rad car and crew to boot. Can't wait to see what happens in Las Vegas
"I am just so pumped right now. We have been working so hard and have overcome the minor issues we had earlier this year and I owe this to my team and all my partners," said Vaughn Gittin, Jr., winner of Round 5: Throwdown. "It just feels so good to re-focus and drive my heart out and stand on top of the podium!"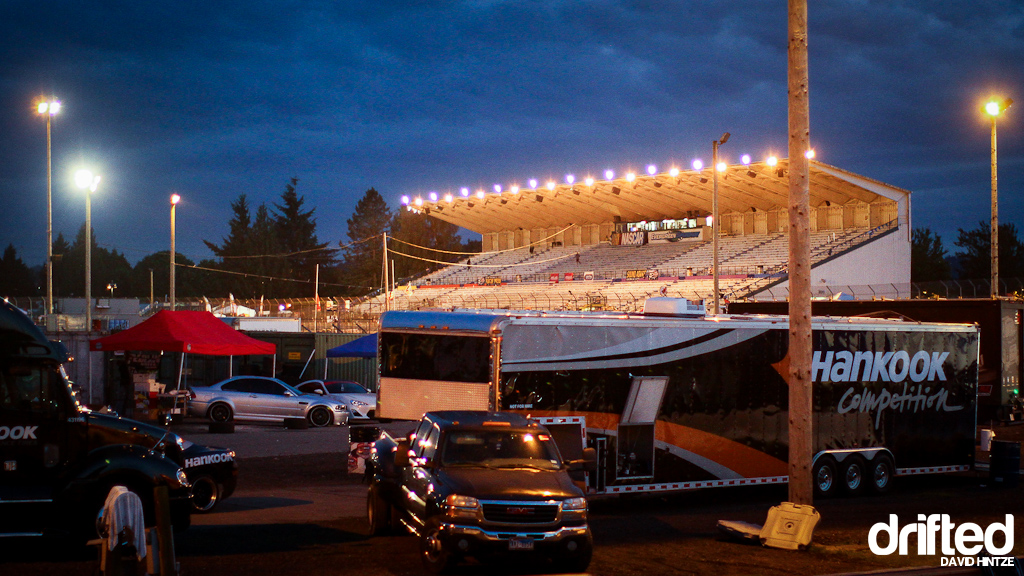 Closing ceremony complete, the track started to slowly shut down as all the remaining fans left the pit area and headed home after this weekends amazing event.
The competition is as close as it has ever been with only two remaining events remaining and the championship still up for grabs. The Formula DRIFT Pro Championship Round 6: After Dark on August 24 - 25 at the Las Vegas Motor Speedway.
::David
Access the full gallery of the event by clicking HERE