EVENT: 2015 British Drift Championship: Lydden Hill R1
The start of spring not only brings us out of the cold, dark, long nights of winter, but it also beckons out scores of British Drift Championship competitors from their winter hibernation. The off season is a long-arduous slog for many, as no matter how much time you think you have, it's never quite long enough. What starts out as well made plans with lofty ambitions of a fresh build, finished to perfection, sometimes turns out as having to admit defeat and/or make one last return visit to last year's chassis. This was a common theme for the opening round of the 2015 British Drift Championship, as there were notable new builds absent, with a few familiar faces either not in the roster, or rocking up in a not-too-dissimilar looking version of last year's 'outgoing' car.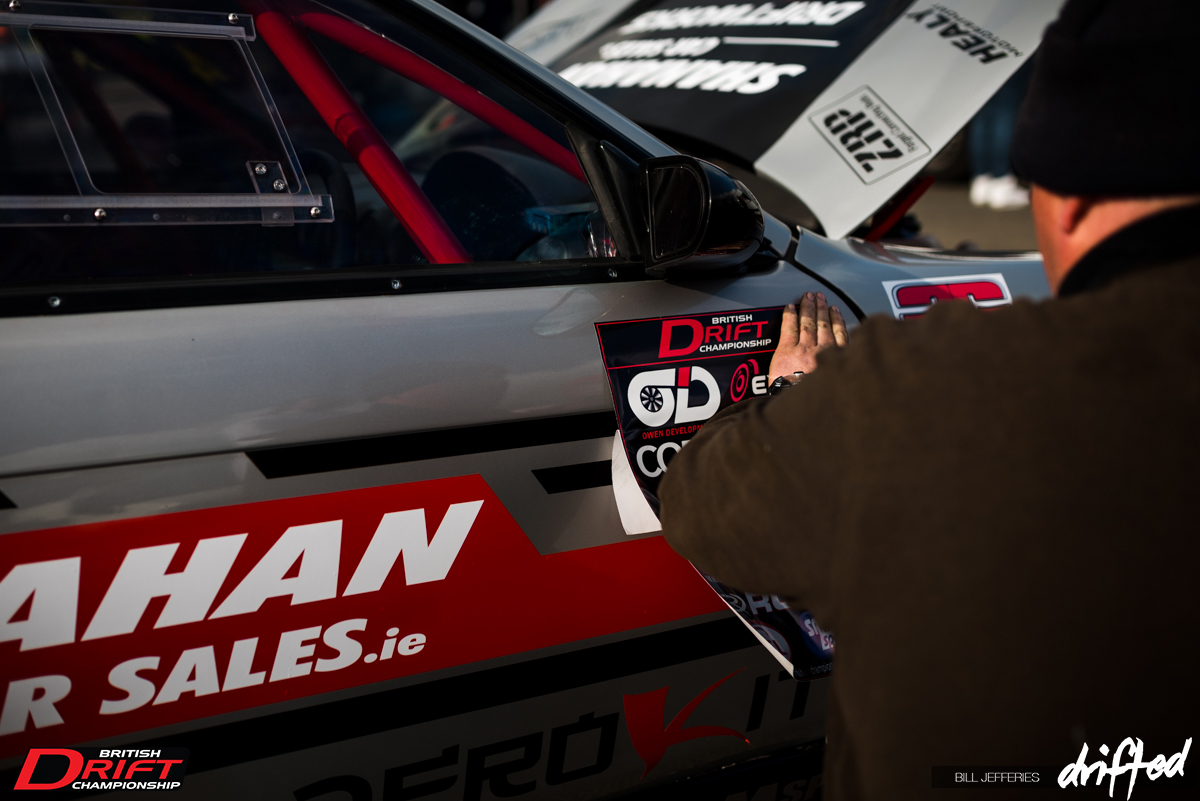 During pre-season there had been a lot of discussions about some of the changes which were to take place in the structure and presentation of the championship. Gone are the bright orange MAXXIS windscreen banners, replaced with a more tasteful black BDC ensemble sporting the championship's new logo - while MAXXIS remain a sponsor of the series they are no longer title sponsor. We hope that this change will attract new tyre sponsors to the board, as previously many would have been reluctant to invest in a driver/car who had to display a competitor's brand on the car in such a prominent position. Another major change was that the series, which previously featured three classes, would be narrowed down to just two - Pro-Am and Pro.
Another change which took us by surprise, was that Round One would be held over the Friday and Saturday, rather than being a full weekend event. Sadly, this would clash with our other commitments meaning that we were unable to provide coverage of the Pro-Am competition. Thankfully the BDC has invested in a LiveStream setup, allowing us to take in the Pro-Am event from the comfort of our office desks. It looked like we certainly missed some action!
This would mean that Saturday would consist entirely of Pro class, which would give drivers a huge amount of seat-time compared to previous years.
Gone were the long wait times to hit the track, allowing the entire Saturday morning for the drivers to practice getting used to the new line and clipping points which had been set out. Lydden Hill is an old favourite with the drivers, so a new, more challenging line was set up to test their abilities. This would ensure that the drivers, fans and media would all be spoilt with action!
The addition of a LiveStream was a welcome one, and something that the BDC has been missing over the past few years. However it was delivered incredibly well, with good quality and an excellent commentary team, so it was worth the wait. As I'm sure you're already aware, this now means that you can watch the competition for free anywhere in the world in the comfort of your living room!
The inclusion of a high quality event streaming package is undoubtedly a huge step in the right direction, which will help the series to gain a huge amount of international exposure.
What would a new season be without changes to the cars competing?! As mentioned before, some of the most eagerly anticipated builds failed to make it to Lydden Hill. We had been hoping to see the Japspeed 370Z, Simon Perry's R35 GTR and also the crazy Viper-powered Chrysler 300C which is being built by David Waterworth - no such luck.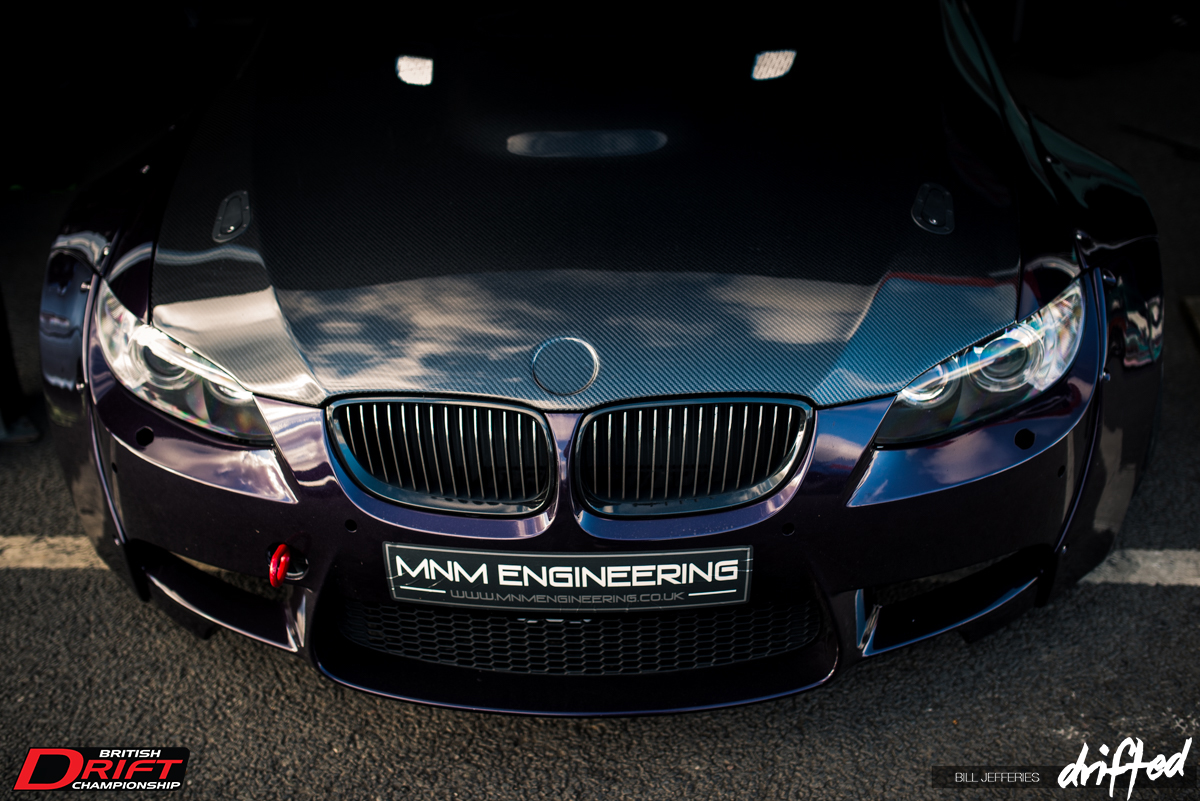 Of course, despite the fact that some cars missed the deadline, we would still be in for a treat. Michael Marshall would be showing off his newly-completed 2JZ-powered E92 M3. It's awesome to see him go for a simple look with the car – midnight purple paint along with a Liberty Walk kit keeps it subtle yet eye-catching at the same time.
Despite being his first time competing with the car, he wasn't afraid to drive it properly. It definitely didn't disappoint and I have no doubt that he'll be looking to collect some trophies once he gets used to the car.
Meanwhile, whilst noticing the subtlety of Marshall's build, it didn't take long to identify the Japanese-inspired takeover that has changed the style of many of this year's cars.
Last year Alex Law showed off the new look of his S14A, which definitely attracted a lot of attention. Alex once again showed the rest how it was done, with an incredibly stylish approach, sitting on Work wheels.
It would seem that the trend has spread around the pits for this year, with a large percentage of the cars representing the more artistic side of livery design.
Many of the designs were reminiscent of the those which dominated 90's Japan. While the UK may have taken some time to catch up, as they say – it's better late than never! We're glad to see the thought process going into these rather than just slapping a load of stickers in various places!
Other drivers had opted to go with a unique design, the new Team DealtWidth livery certainly stood out in the paddock. Brothers Brian and David Egan made the trip over from Ireland to show us their offerings for the season, and they certainly didn't disappoint!
I was also delighted to see that drivers are seeing the importance that wheels have on style. Previously it was common to opt for some of the cheaper brands, given that drifting is hardly the best way of maintaining an expensive set of wheels – this was understandable. Let's face it though –  wheel porn is the perfect finishing touch to a car.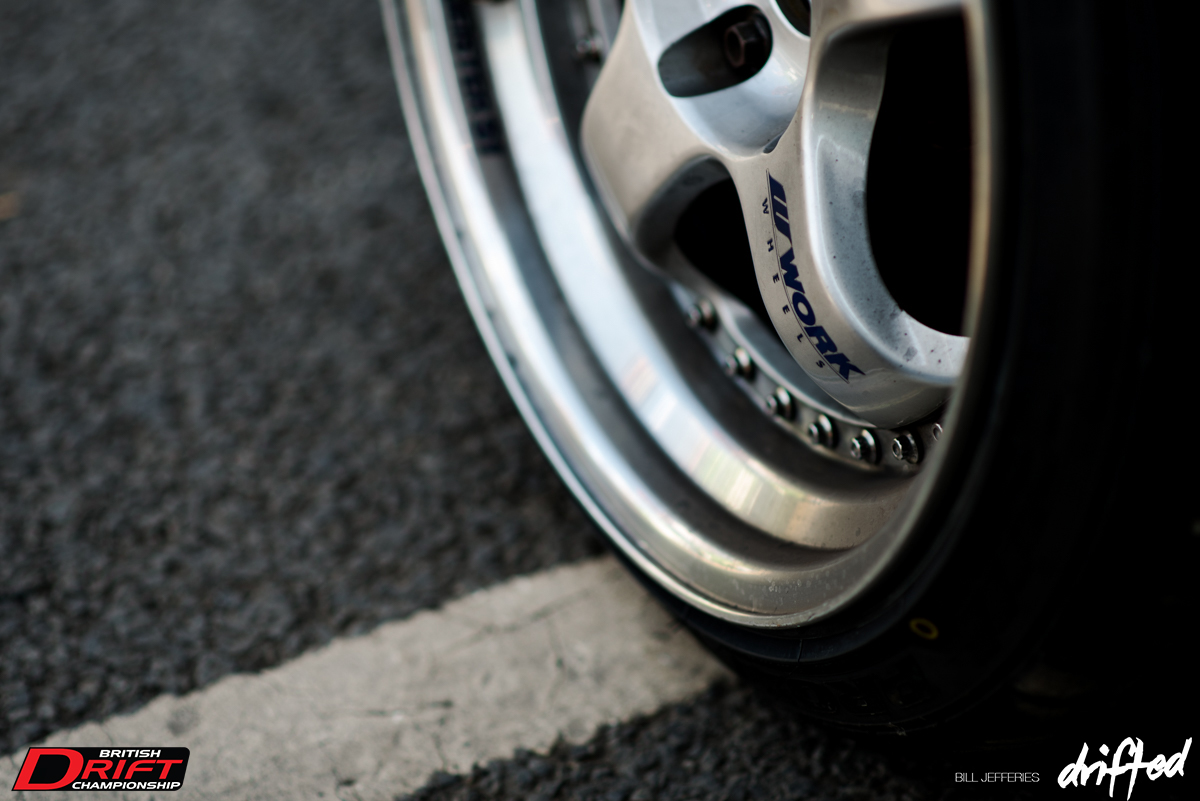 With Work wheels now being easily imported directly from Japan by the guys over at Driftworks, it seems they're slowly but surely appearing around the paddock for us to enjoy!
There was one car which stood out for me in particular, which I hadn't heard anything about. I saw Neil Bamford last season during DriftCup – which he would eventually go on to win. After going for a really basic grey design last year, he's opted to switch it up this year to create this awesome new look. It's arguably one of the best looking cars out there this year, and I was gutted to not get the chance to see this tearing up the track on Friday.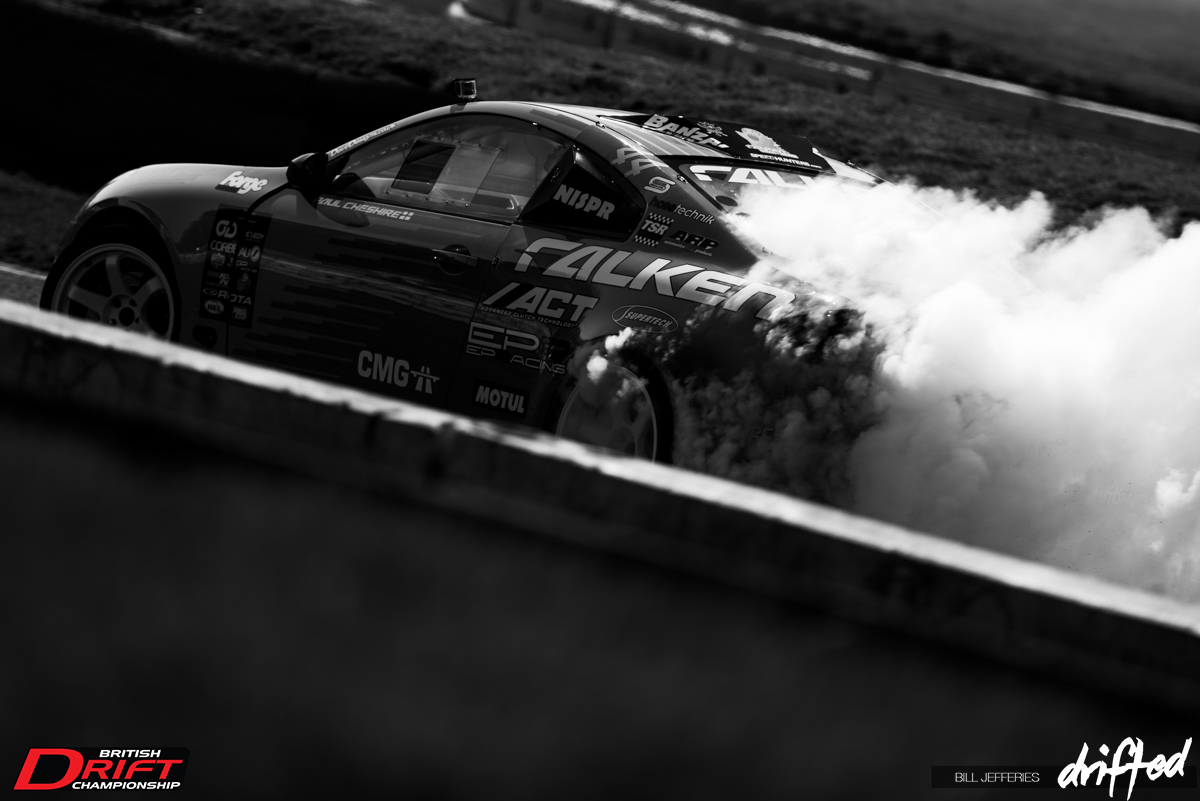 You may have noticed that there was a severe lack of Falken Tire sponsorship in the recent round of Formula Drift, due to them pulling the plug on their US drifting commitments. Despite this worrying news, Falken Europe continue to back the UK team, and regardless of the trio not having the best of starts to the season I'm sure we'll see them back on the podium again soon!
I have to say that the level of driving seen at Round One was extremely impressive, there also seemed to be very few issues with the cars. I remember last year that the pits had people with all sorts of problems with their cars, which made for some great photos, but they're definitely unwanted problems for the drivers!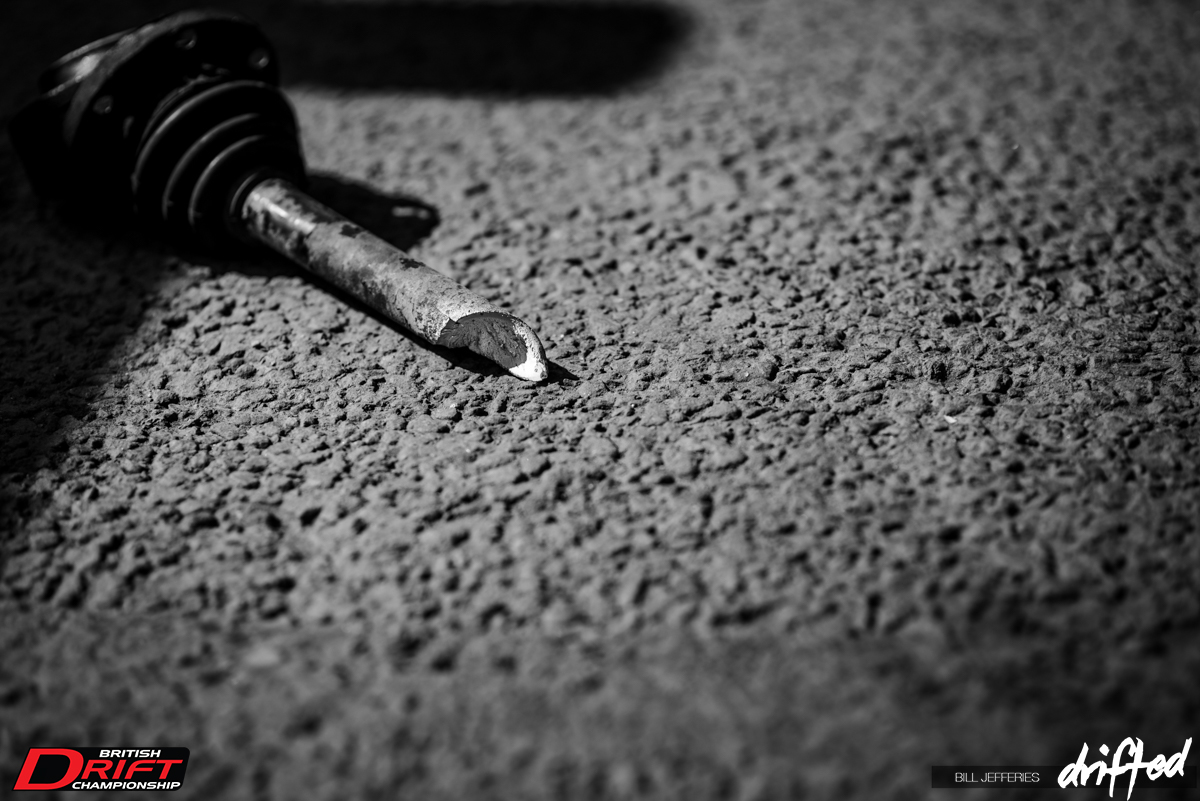 However, as always there were always some niggles to attend to. With the increased power and grip levels in the sport now, snappy things are more prone to snapping.
Coupled with the fact that Lydden was up to it's usual tricks.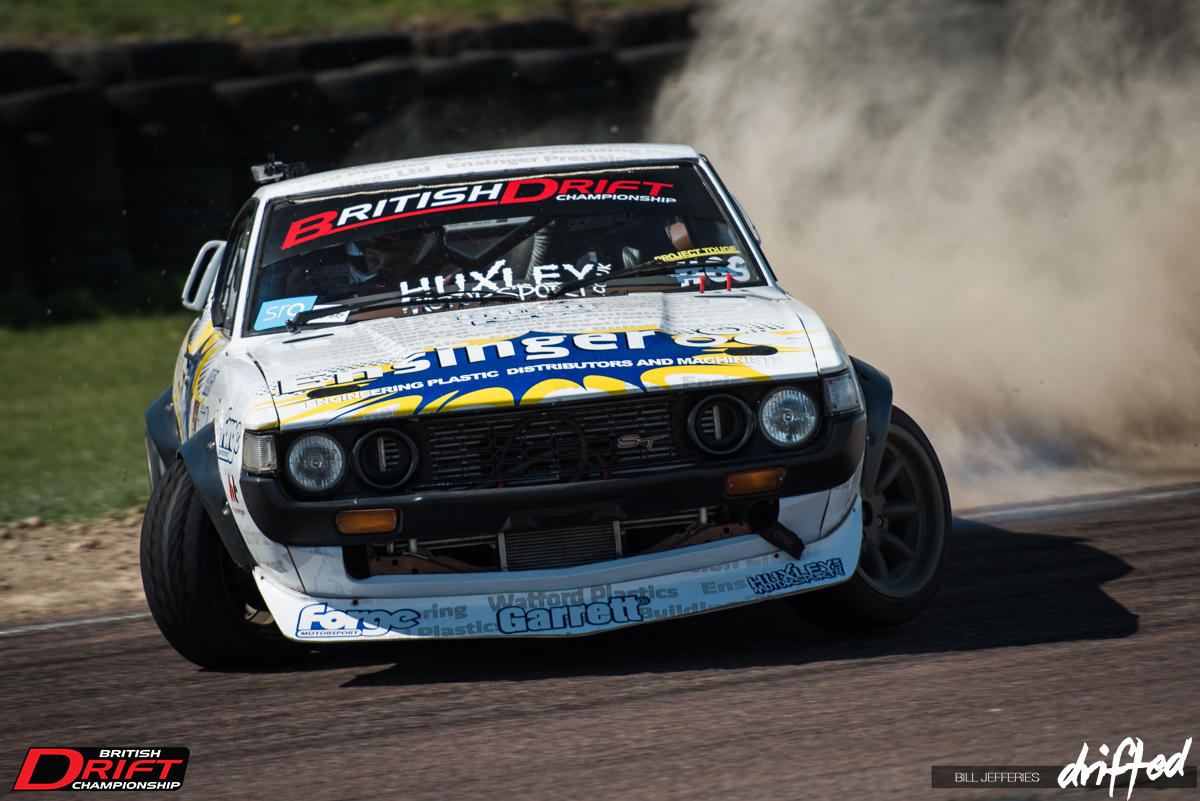 With the gravel pits testing the drivers as always, combined with them pushing harder than ever, it made for some pretty exciting dust clouds!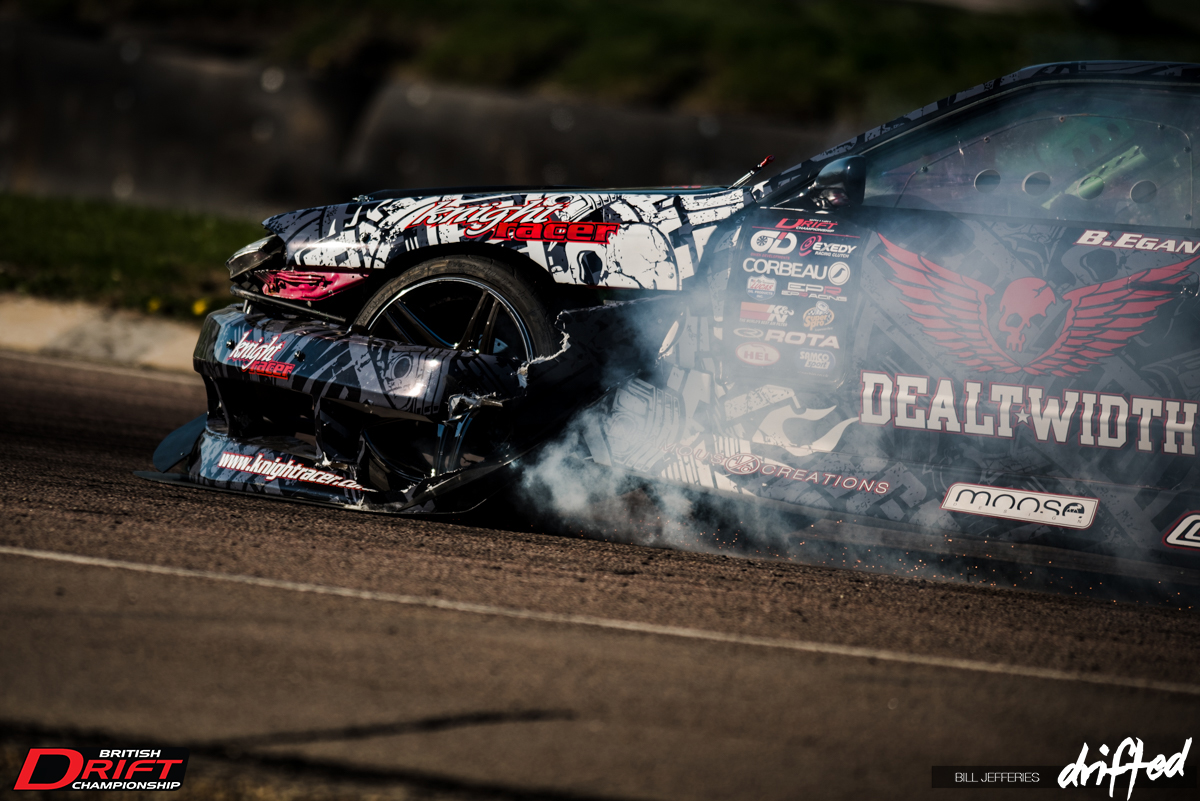 Exploding aero was also becoming a common problem with the cars getting lower every year, I have no complaints about this, and it's a pleasure to see!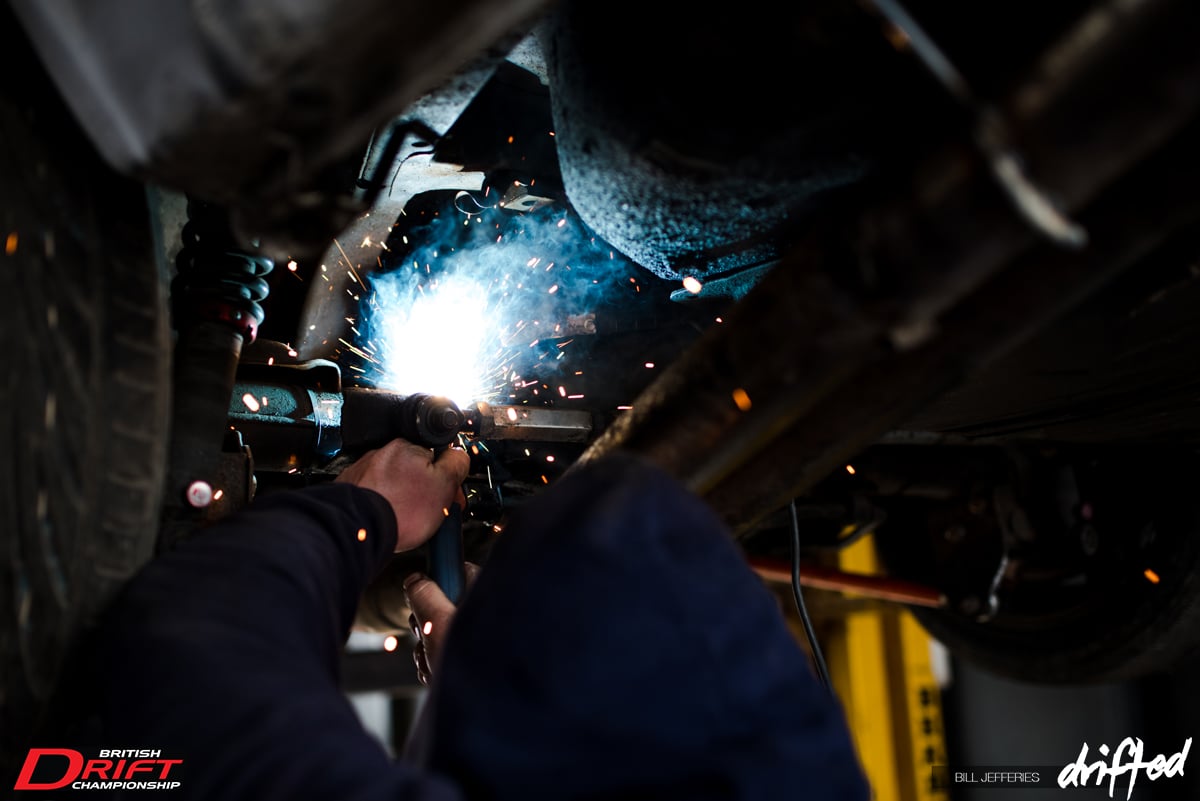 James Roberts would have to undergo some last minute surgery following his loss in the Pro-Am final on the previous day. Taking second on the podium would mean that James also got the opportunity to compete against the Pro competitors.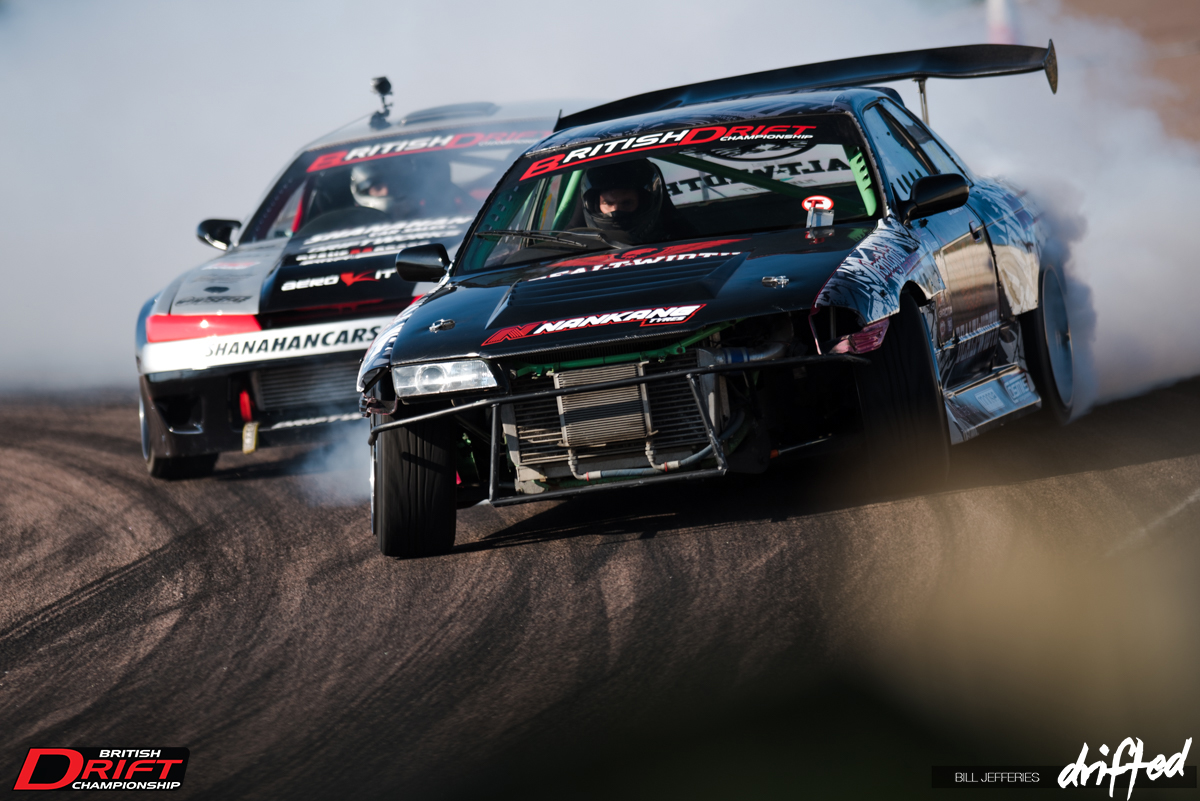 It would be impossible to ignore the presence of the Irish at this round, of which the judging team alone consisted entirely of. With the IDC becoming an ever-growing competition, it's nice to see the guys making the journey over.
It would be Ireland that would shine in the end too, despite teething problems for Jack Shanahan with his new build. After failing to make it out to track in time for practice, Jack had to immediately pull off a qualifying run.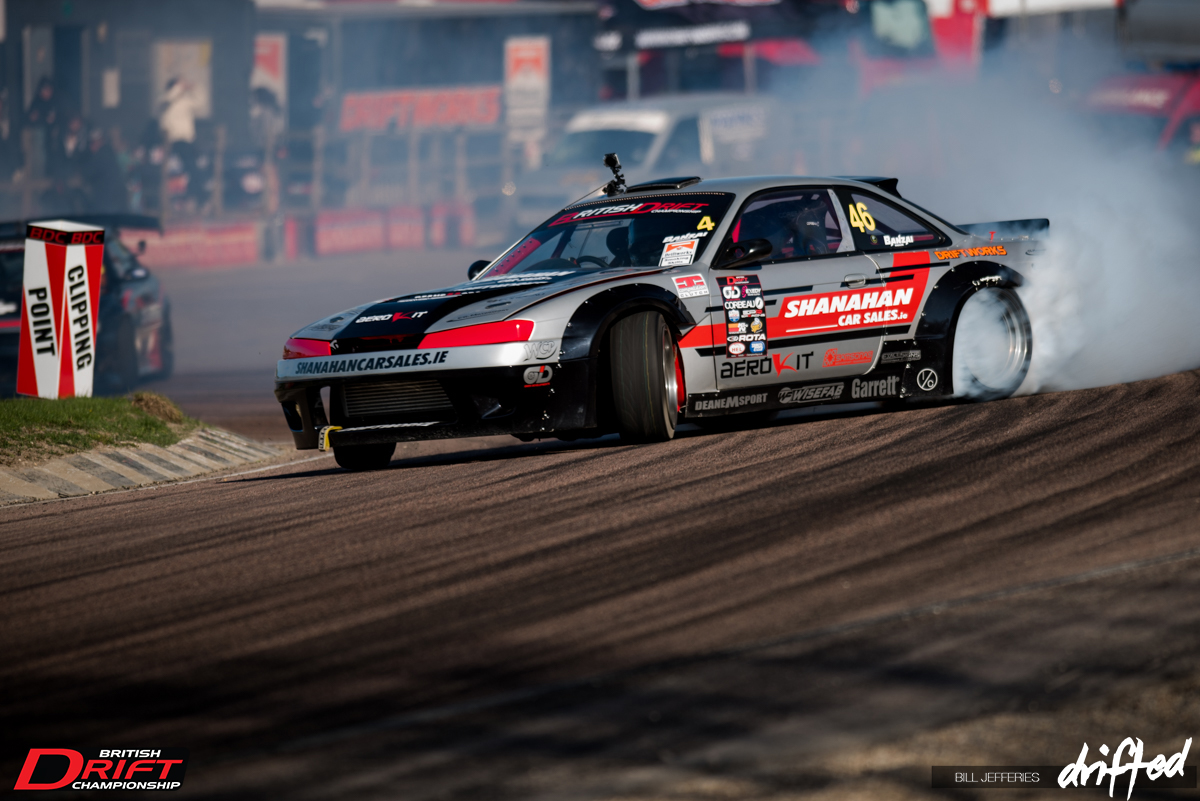 With the new turbo setup in the car, it would be the 15-year old's first attempt at driving it in anger. Concerningly, he went in a little too hard and ended up in the gravel – this would mean that he needed to lay down a solid second attempt to reach the Top 32. Not only did he complete the lap, but he nailed it so well that he'd end up qualifying in 7th place.
With both Jack and his new Team Driftworks boss Phil Morrison eliminating the rest of the competition, they would face off in the final where Phil put in a solid first run with Jack chasing.
Jack now had it all to play for - with Phil sitting close behind him, they'd get up to the hairpin and in an unlikely scenario Phil would get lost in Jack's smoke to hand over the win for the second consecutive time!
I imagine it must have been a pretty hectic few days for the Shanahan family, and definitely one with a lot of ups and downs. You could see the clear look of relief on Jack's face as he collected his winners medal.
There's no doubt that Phil will be proud of what was achieved at this round though, he couldn't have asked for a better start than Driftworks taking the top two positions on the Pro podium.
When I saw Jack for the first time at the same round of the BDC last year, I said that this young guy would be one to watch for the future. With his new-found power within his BMW M3 turbo setup I have absolutely no doubt that Jack has the talent to succeed in 2015.
A great first round, and a great start for Team Driftworks – we look forward to seeing who will compete for the podium spots as the season continues!
Words: Bill Jefferies & Jordan Butters
Images: Bill Jefferies
Additional images: