DRIVER BLOG: Ben Jenkins – D1NZ ProAm Season Debut
A little while back, I had the opportunity to take a few photos of Ben Jenkins and his SR20DET powered Nissan Silvia before his debut into the latest D1NZ Pro Am season. Now sporting a new livery (a crowd favourite by Pixelsaurus Design), matching wheels and a fresh motor, Ben is certainly making himself known within the competition series. To add to the mix, Ben is competing alongside his teammate and older brother Troy – piloting an RB30DET S15 Silvia. Rubbing shoulders at D1NZ Round 2, Ben gives us the rundown on how it felt to drive with those he once looked up to.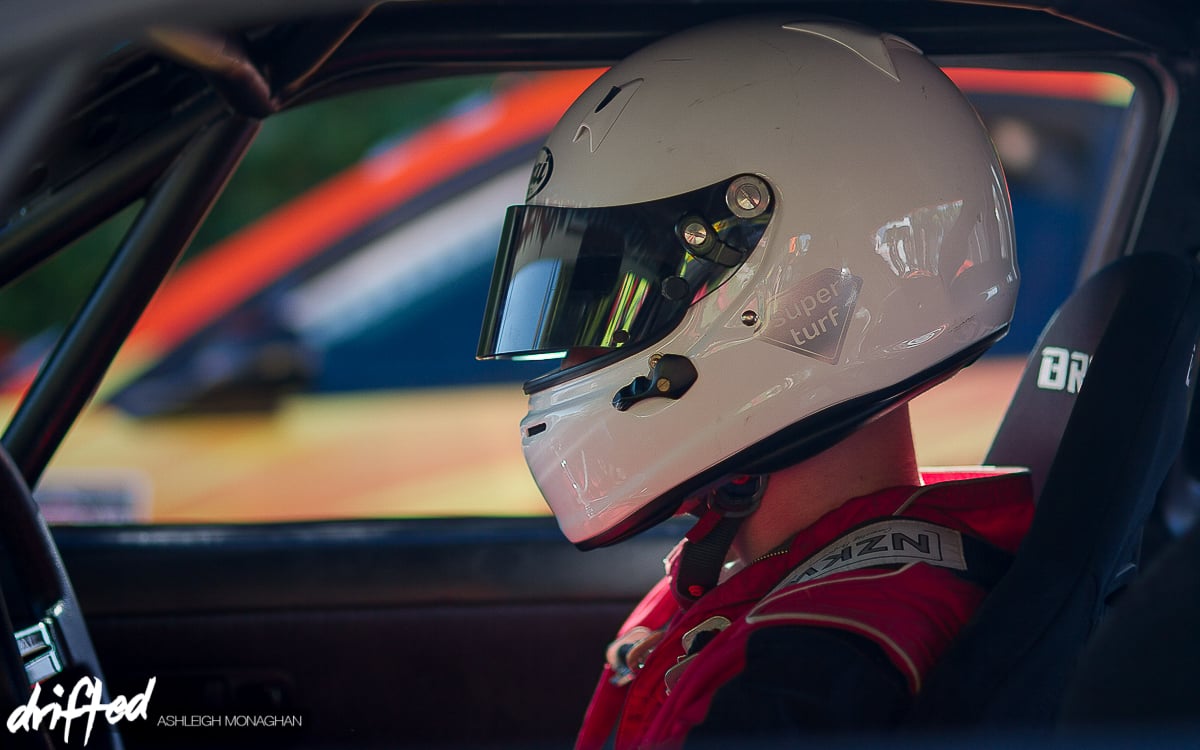 "Going into Round 2 after being unable to qualify at Round 1 of this season, I wanted to prove to my sponsors and the crowd that I was ready to tackle competition in the Pro-Am development class. We walked the track, checked out the sectors and got to know a rough idea of where the car needed to be on track before the judges explained everything in the drivers briefing.
"Practice session on Thursday couldn't have played out any better. I ran two single passes – just to get a feel for the track and how my car reacted to it. Then I jumped straight into some practice battles with Troy, as well as Joel Hedges of C's Garage. Gaining confidence with each pass, I pushed myself harder for clean lines and focused on the clipping points that the judges had pointed out. Working with my teammates and friends is awesome; we all challenge each other and focus on improving – and in hindsight, it was the best decision that I made prior to competition. Leaving the practice session on Thursday, I felt confident with the track and pace of my car, ready to return fresh and practice once again before qualifying. 
"As the Pro-Am competition morning rolled in I knuckled down on a single practice pass before jumping straight back into battles. The team began gripping the car up after every practice session to attain a little more drive, until we finally reached a point where we were happy enough to attack qualifying.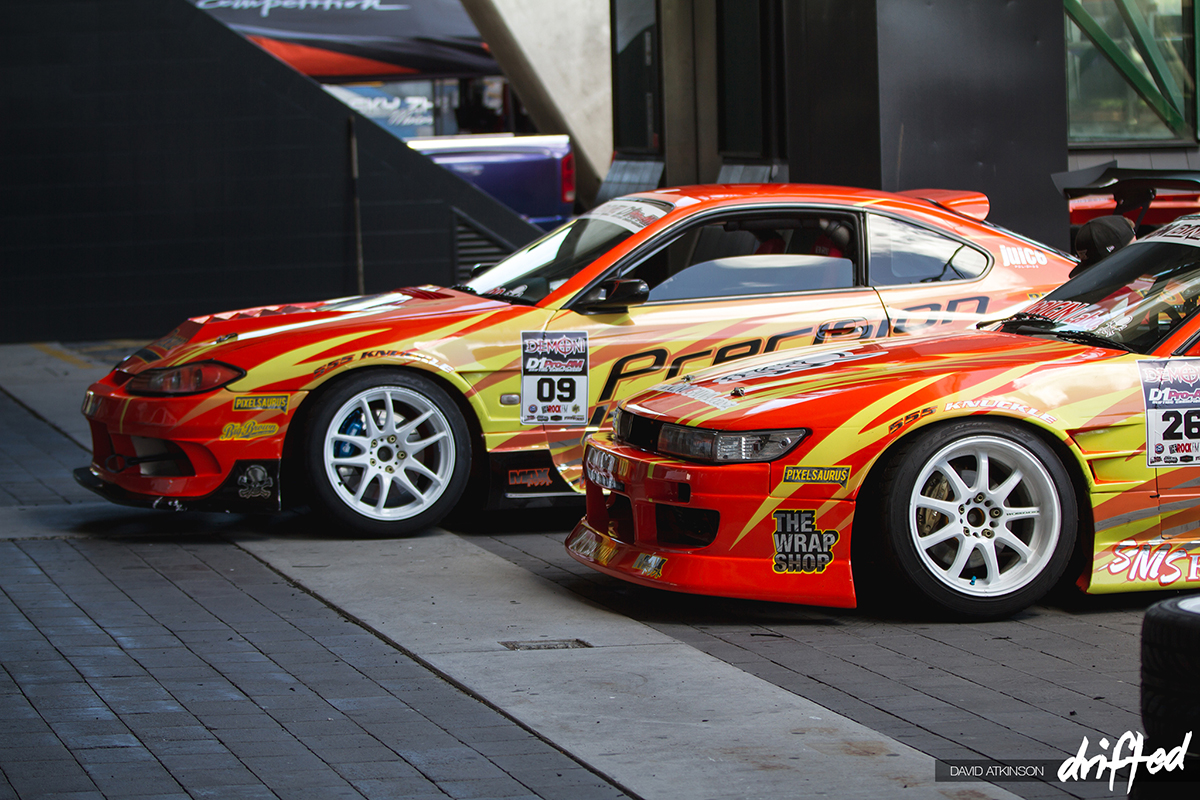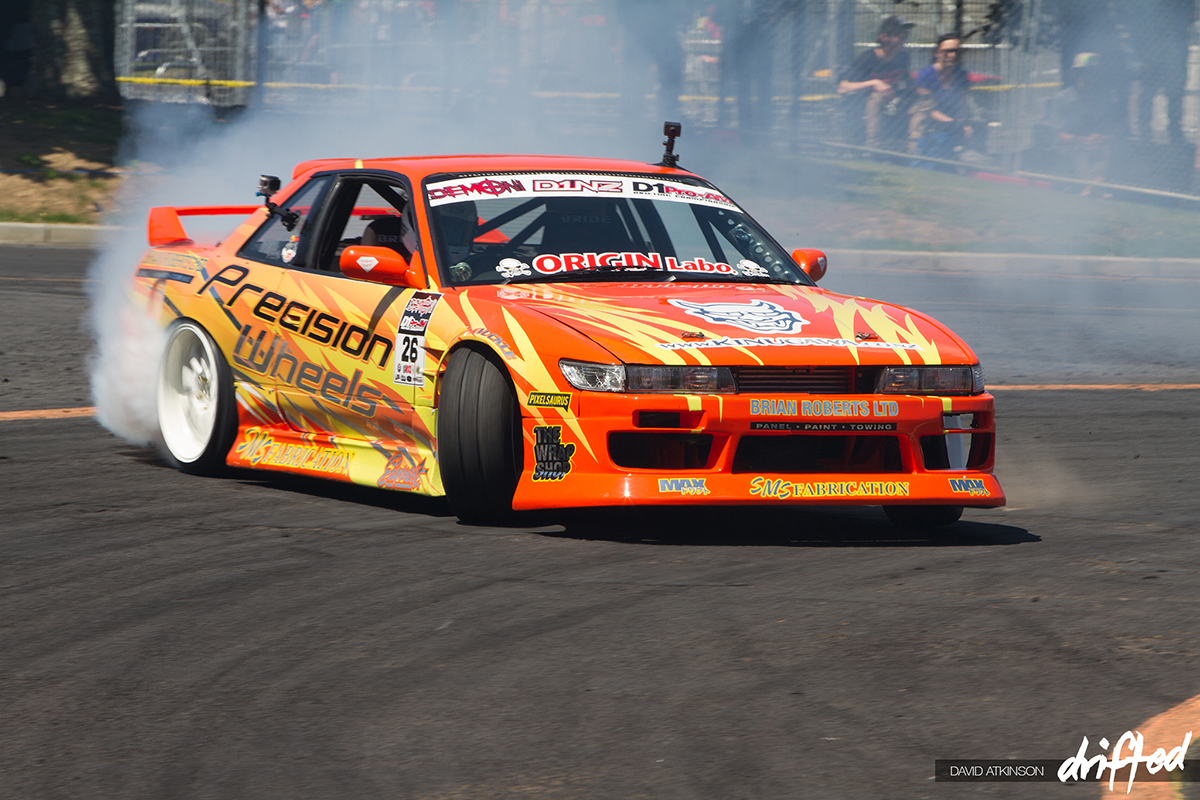 "Thanks to a seamless and supportive practice session I ended up qualifying very well. Much like Formula Drift, we are allowed two qualifying runs to determine our scores on the leaderboard. My first run felt really good and I banked a score of 65/100 – this was my best score of the two runs, ending up in 4th position and one spot ahead of my older brother Troy. My first top 16 battle was against the 13th position holder Bex Bennett. The battle went well and I feel my constant second gear advantage was what saw me through to the Top 8, where I had been placed to battle Troy the following day.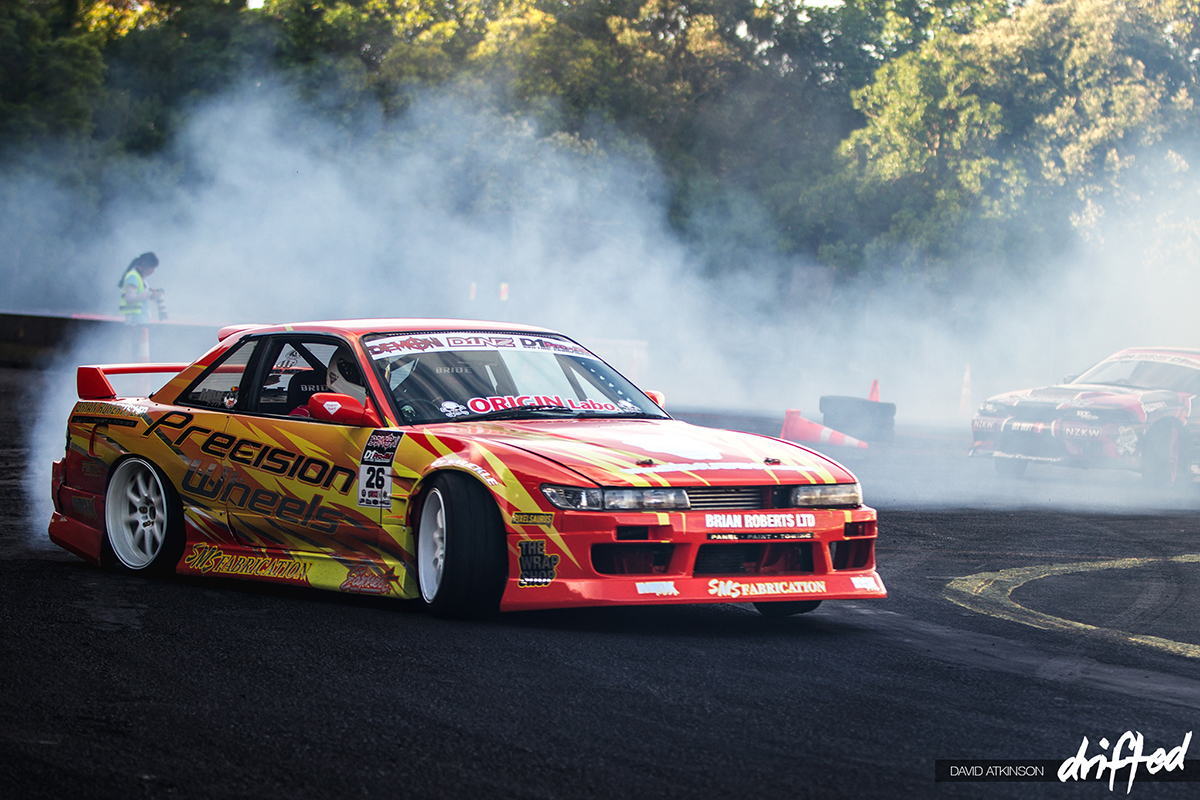 "Lining up against Troy I knew that I was the underdog, and I had been waiting to finally battle him in competition for years. We both drove as hard as we could, resulting in a 'one more time' battle. On my chase run I came in slightly too hot and spun before clipping Troy. My score was nil and resulted in an early exit for the round. Troy progressed and landed the podium in third position. Of course I felt disappointed for spinning in my battle, but with a few more changes and seat time I'll be ready for more action come the final round. Who knows, maybe I'll even get to battle my brother again!"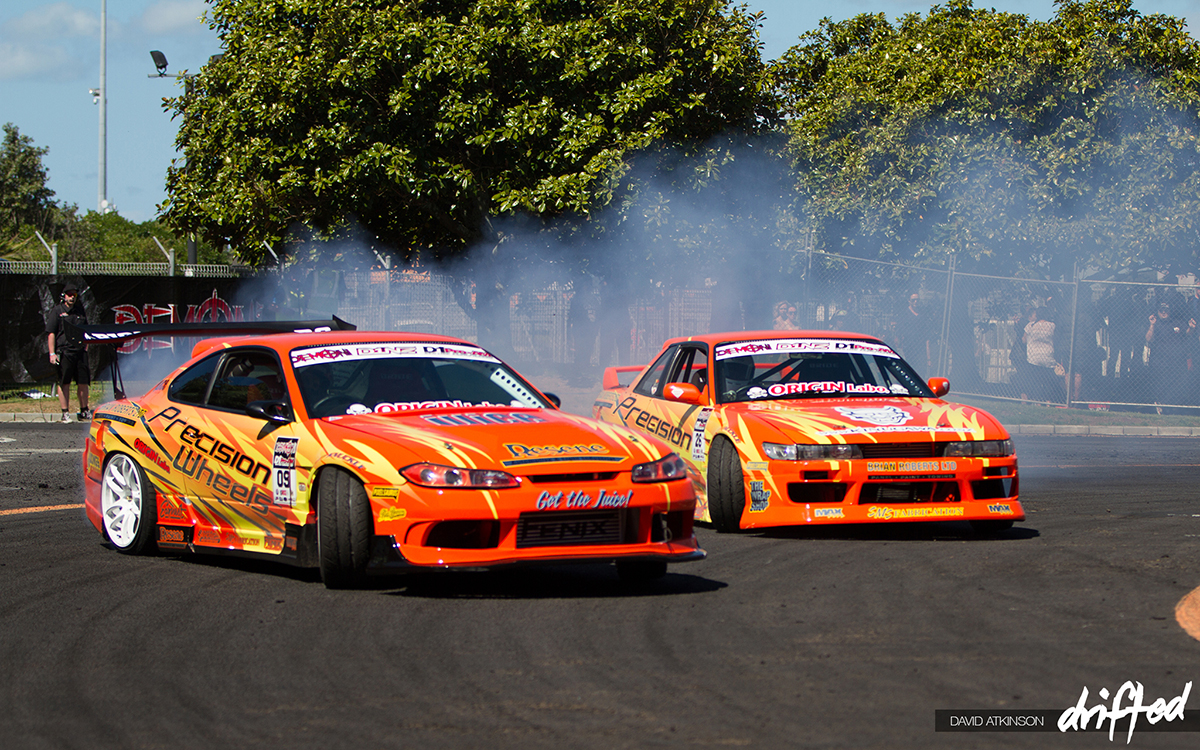 ** Ben would like to thank his sponsors for their contributions towards D1NZ Round 2; Precision Wheels, The Wrap Shop, Pixelsaurus Creative, SMS Fabrication, Origin Labo NZ, CPNZ, Fenix Radiators, Earnest Co, Kinugawa and Part Shop Max NZ.
Additional photos by David Atkinson.