EVENT: Prodrift: Japfest: The End of an Era
Maybe the summer seems to go quicker in Ireland because we get approximately 1.632 days of sunshine from May to September? I don't know, I'm no meteorologist, but some times that's just how it feels, maybe that's why every year at this time all that seems to circle in my head are thoughts of a long wait to another drift season, we spend our time wishing for it to come and then it seems to be gone in a screen of petrol fumed smoke.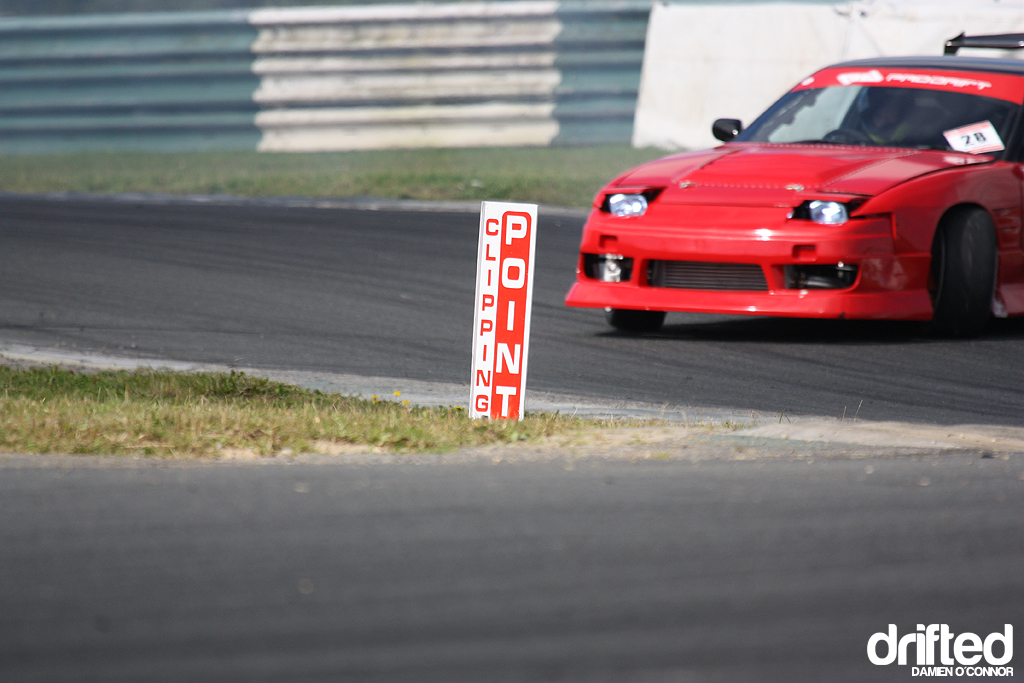 This year for most of the events I attended I actually decided to take a spectators view, people often get the impression that because you are track-side you get the best seat in the house so to speak, I can't speak for all the other guys that shoot but for me it's the opposite, your constantly staring down the lens at a particular entry or clip zone, terrified to look anywhere else for the fear you may miss a good shooting opportunity.
I felt I just had to feature what may be possibly the last ever Prodrift event as we know it, next year the Irish series is to be branded as the Irish Drift Championship as we can only assume the Prodrift brand may be taking a new step in broadening it's status abroad, for that I'm not sure, either way a part of me felt compelled to to give the icon that is Prodrift the send off it deserves.
Prodrift is everything that is drifting in this country, the brand has fuelled the sport throughout Europe and spawned some of the world's best drivers in the process.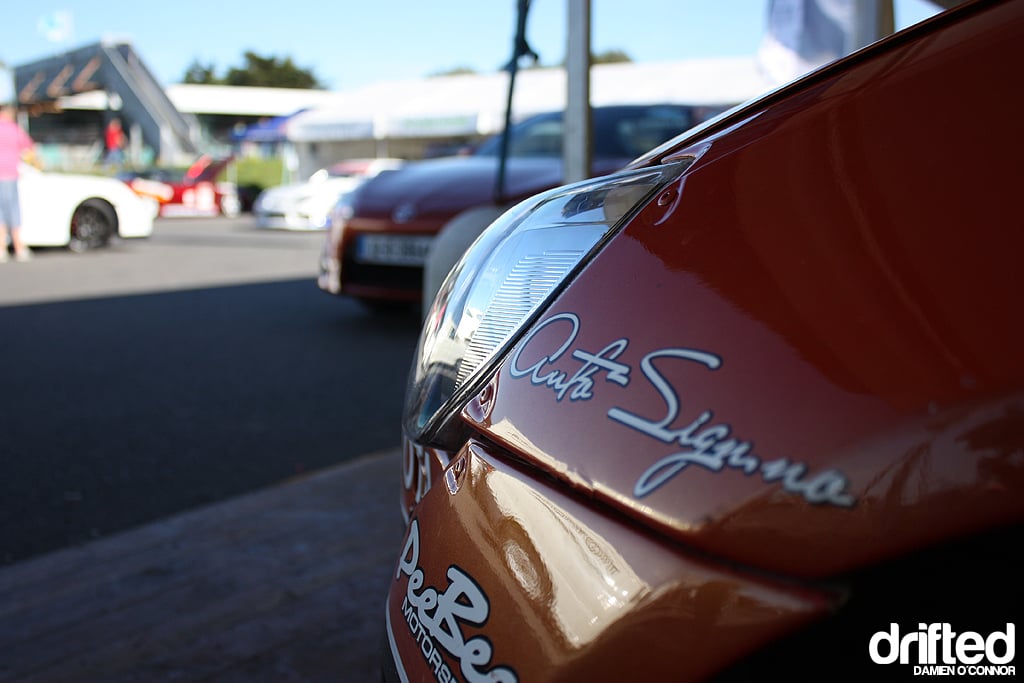 I arrived at the venue early on the Saturday morning, it turned out that one of those above mentioned rare sunny days was here, I wasted no time in making my way to the Speedhunters tent to get a look at Freddy Aasbo's new GT86, it amazing really that in all the depths of gloom and depression we are seeing a new rear wheel drive car like this launched, let alone being ripped apart to make the masterpiece that is Aasbo's cockpit, it's amazing ! If I'm truthful I also went to have a little look at Freddy too, I am comfortable enough to admit that man is handsome, just saying !
One thing that has dramatically changed this season is the amount of paying customers coming to the Saturday's event of driving, when the so called Amateur's and Semi-Pro's battle for a place for the main event on the Sunday, it's easy to see what attracts the crowds with huge entries like this one from Martin Lenane, in his simple but very effectively styled Kouki 180sx.
Another one from Michael Meegan !
Kenneth Murphy charged hard and was determined to make the first clipping point during practice knowing it would dictate the remainder of his run and it seemed to pay dividends for him when the twin battles begun.
It came as no surprise to me to see Paul Murphy first in line at Pit lane waiting to be released onto track, Paul has shown a new focused aggressive style of driving this season which earned him the No.2 spot on the podium of the Semi-Pro class.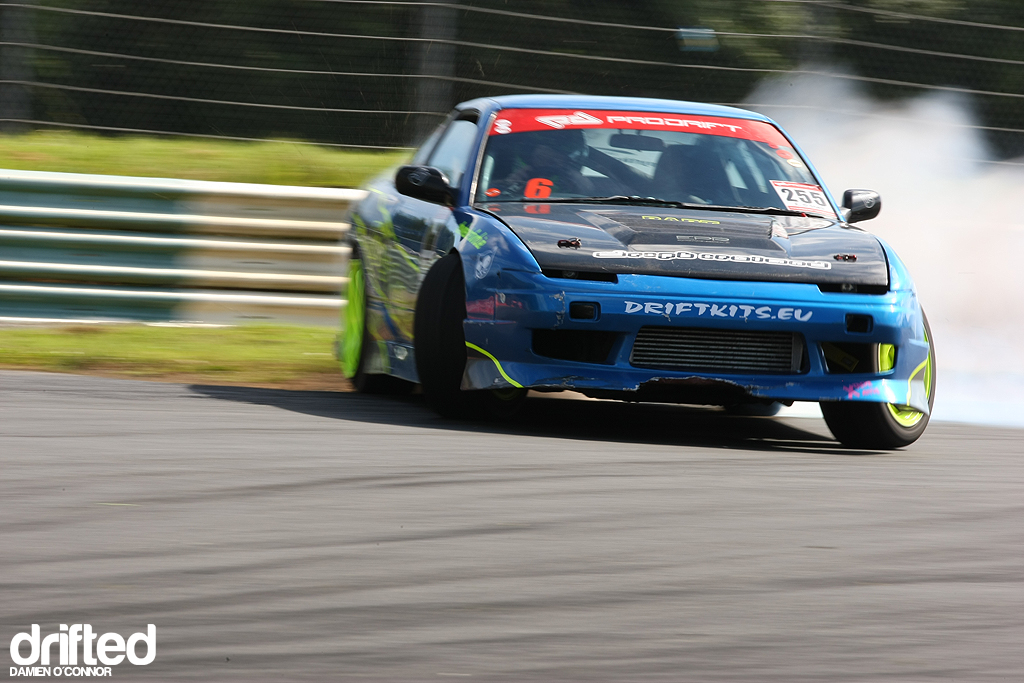 Keith O' Shea knew this would be his last event in this car before undergoing a new project, therefore nothing was being spared.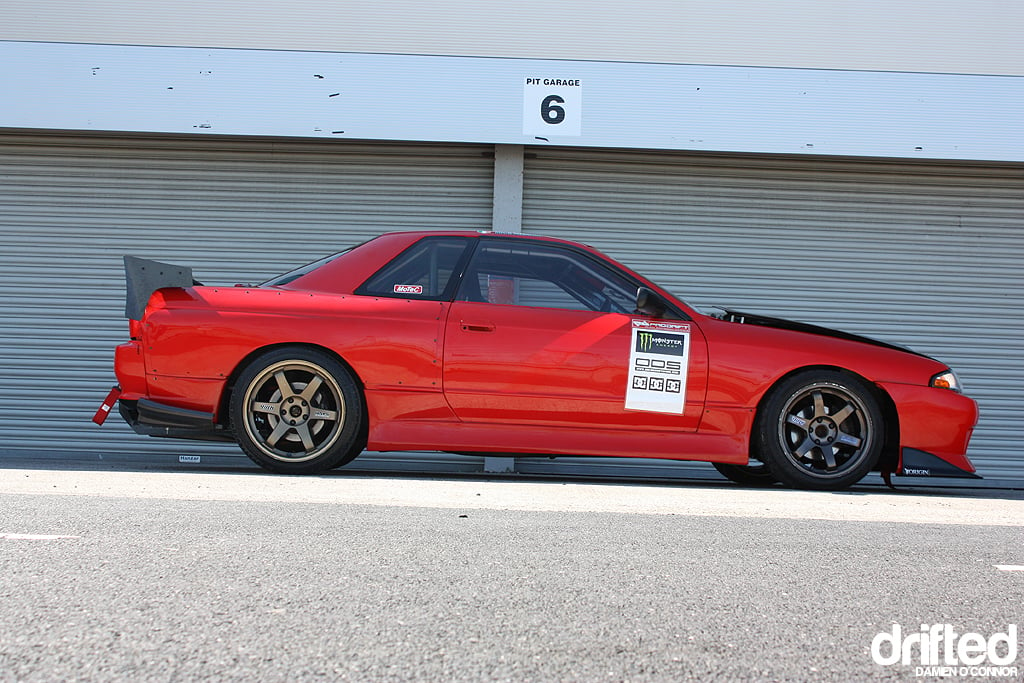 We were capturing some shots all weekend of  Meegan's awesome R32 Skyline for an upcoming feature.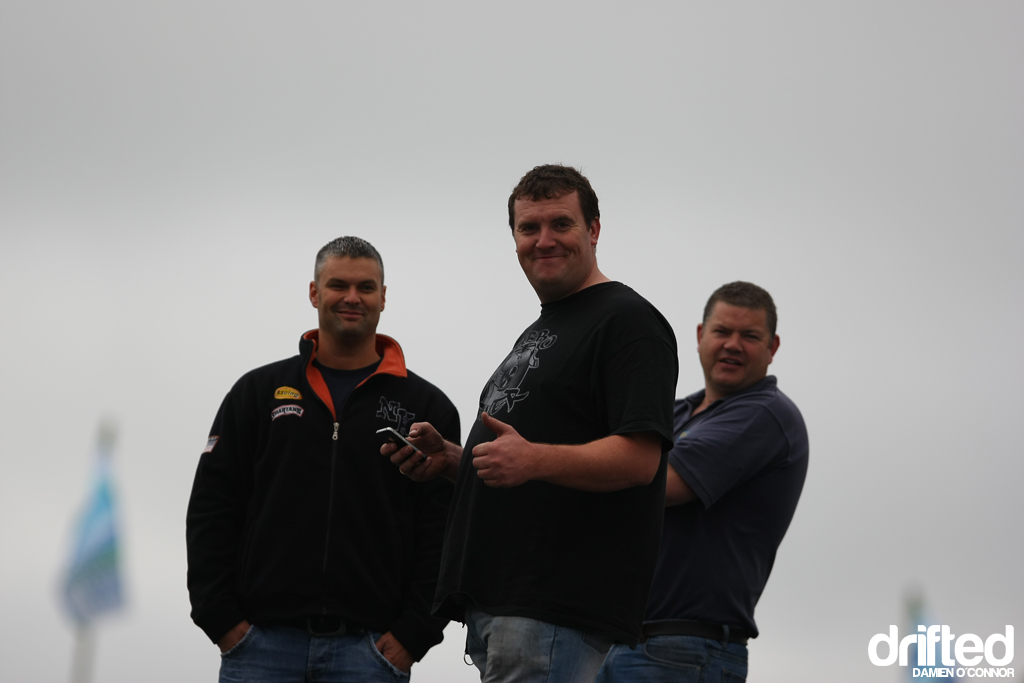 Team WKD checking out the competition from a prime viewing point on the hill, who said all they do is drink tea between practice sessions ?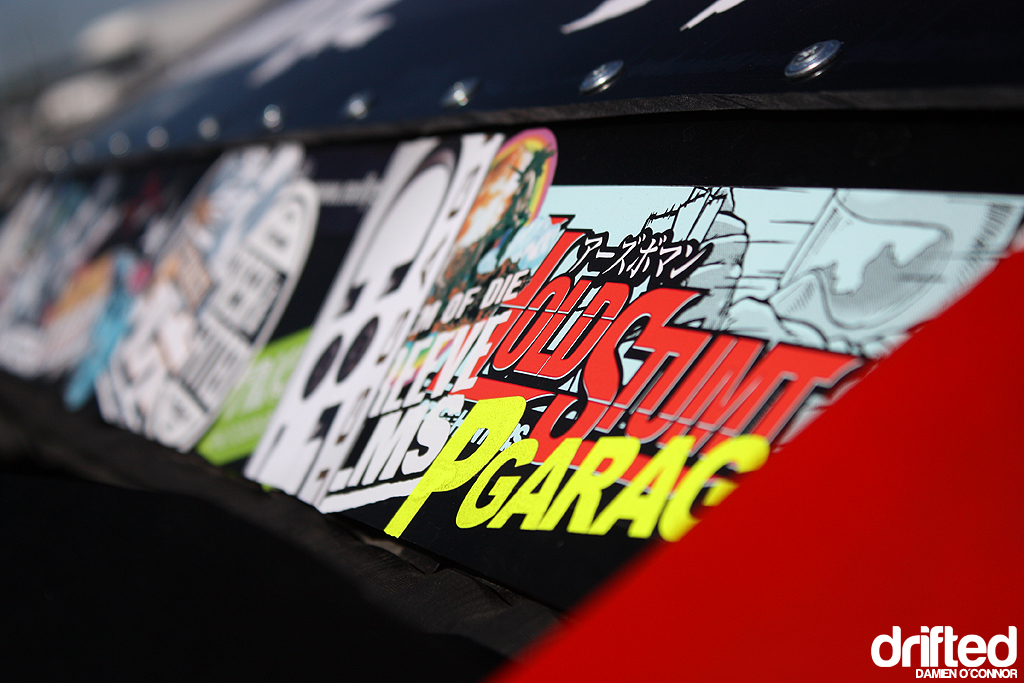 Some nice sticker detailing work behind the bootlid Freddy Aasbo's 86, it's details like this that make the car really stand out, nothing went un-noticed every part on the car playing a part, aesthetically or otherwise.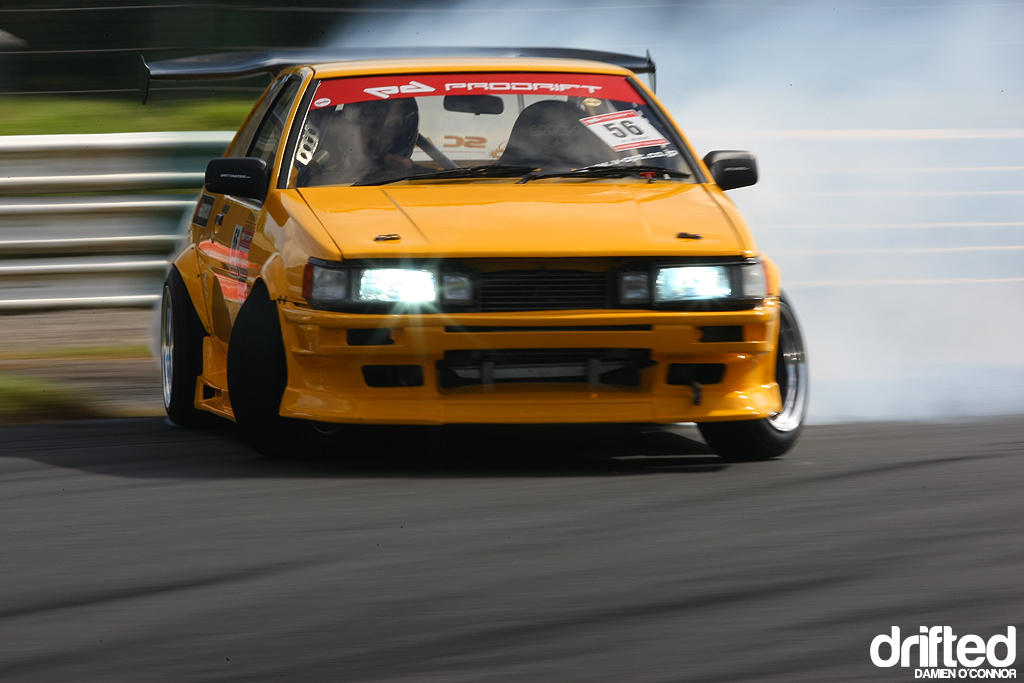 Adrian Walsh as cool as ever arrived home from Las Vegas in time to fix his car from some impact in a previous round, as consistent as ever Adrian brought home the Semi-Pro Championship in his SR20 powered booted Corolla.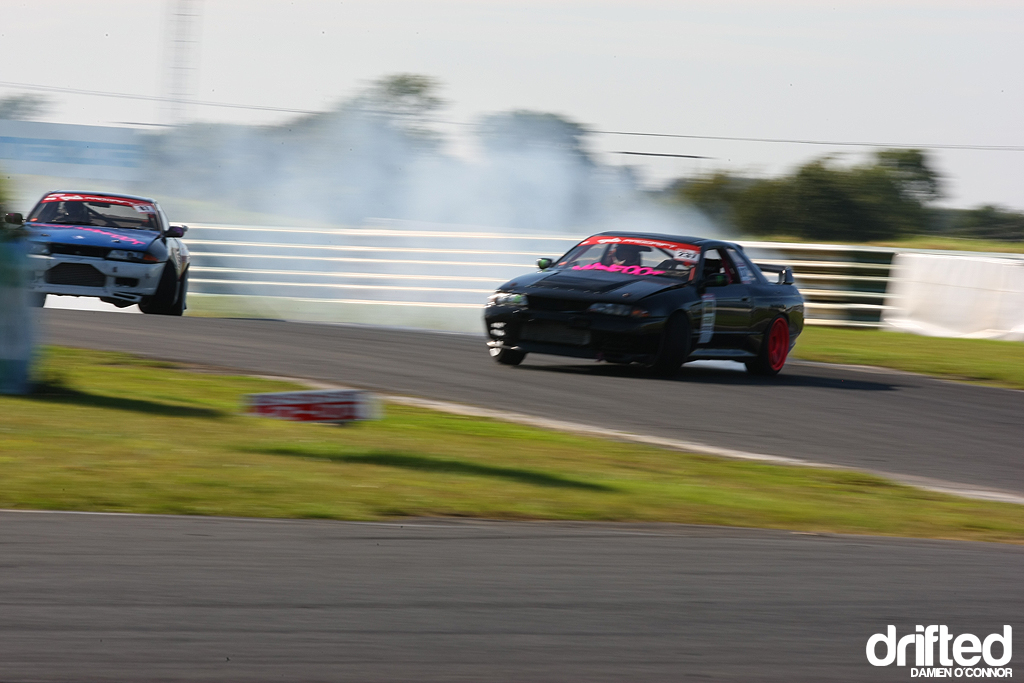 Nicky Hallahan enjoyed some Tam Manfoot twin battling, he was under immense pressure from Brian Egan but held out to gain enough points to win the Amateur Championship, definitely a name I'm sure we will be seeing more of on the future.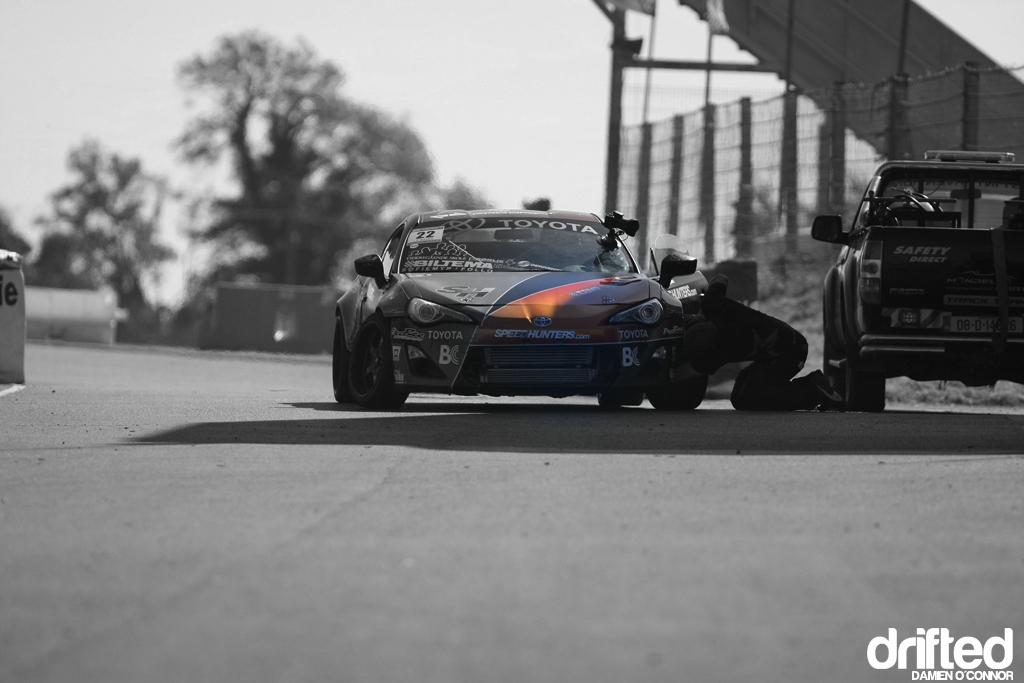 Freddy Aasbo got to familarise himself with the track with some practice which allowed his team to make any tweaks that were required.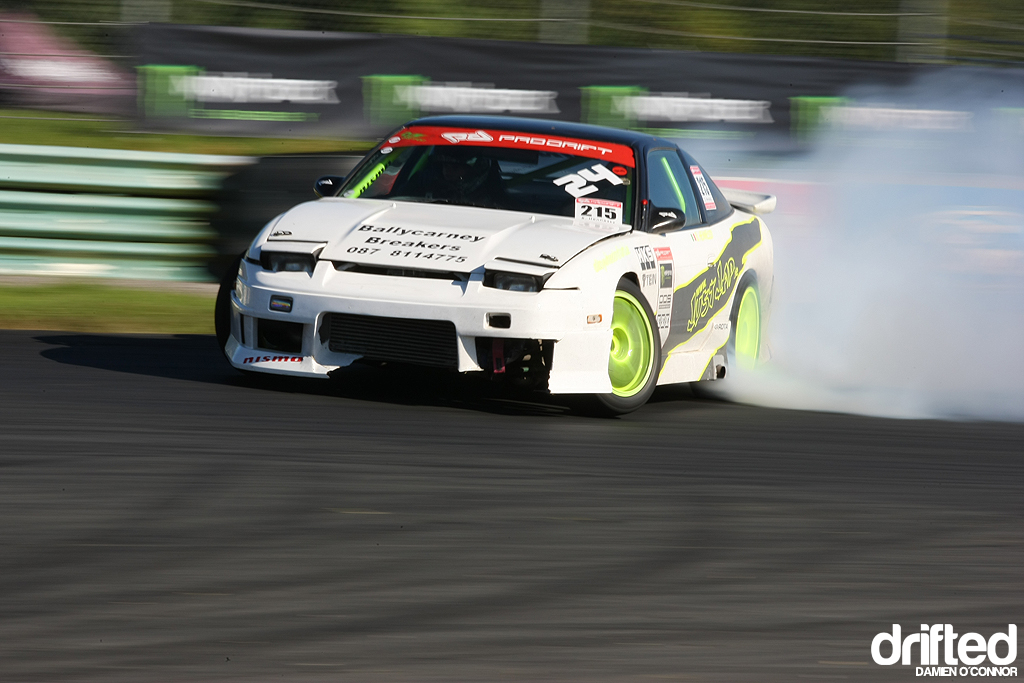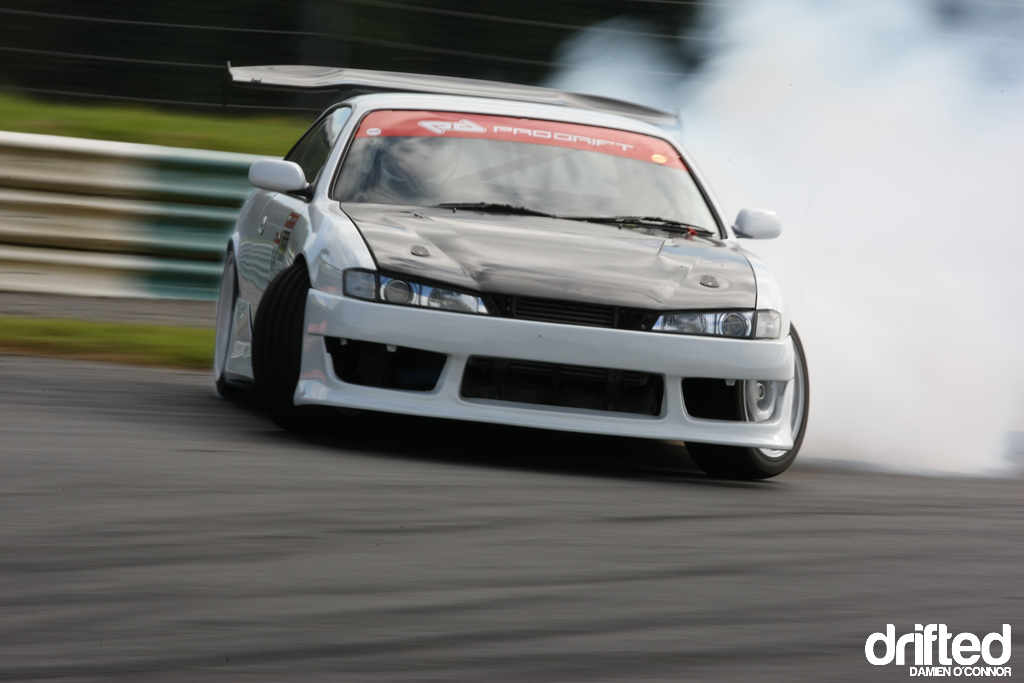 It can be so hard to be on the track all the time to capture every car but Barry Hennessey and Sean Sinnott were two drivers who impressed during Saturday's competition.
Dai Yoshihara was enjoying his second year at the Irish Japfest event, he was spending some time getting a feel for the newly 2JZ powered Altezza of Team MG Crash Repairs.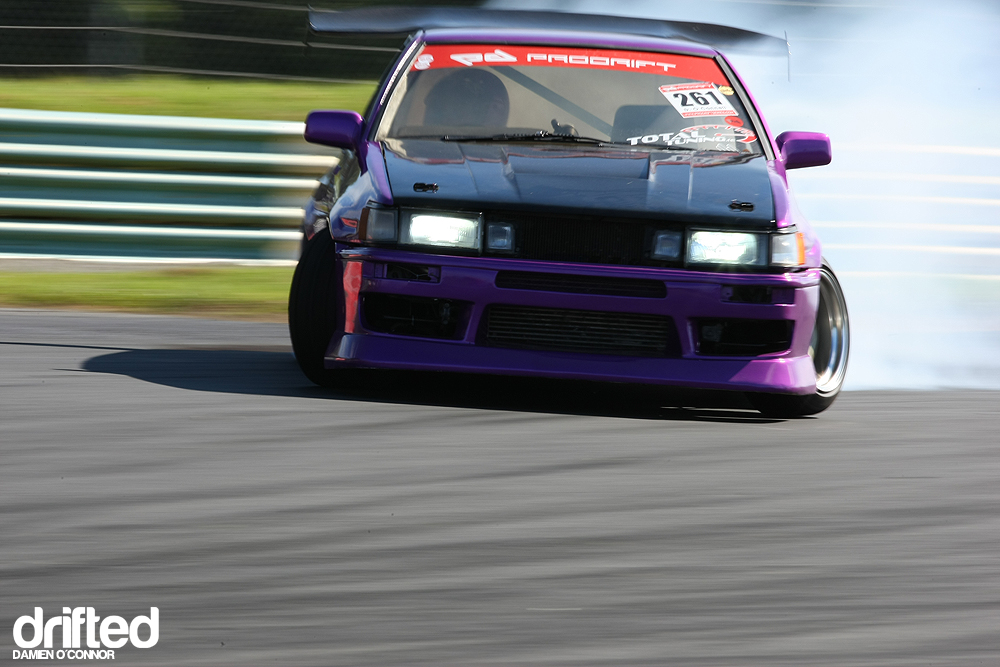 You may recall images swarming the internet not so long ago after Diamuid O'Connell inflicted huge impact on his purple AE86 Corolla, well yes this is the same car above, absolute hard work , determination and commitment to the sport.
Sunday soon beckoned,shows cars arrived at the paddock early, the day starting a little cloudy but the day would brighten up as it went on and the rain held off for the most part. Potentially given mathematics the 2012 Prodrift Championship could be claimed by a number different drivers at this final round, James Deane, Brendan Stone, Damien Mulvey and John Paul McCarthy were all players who could challenge, but who would bet against James Deane ?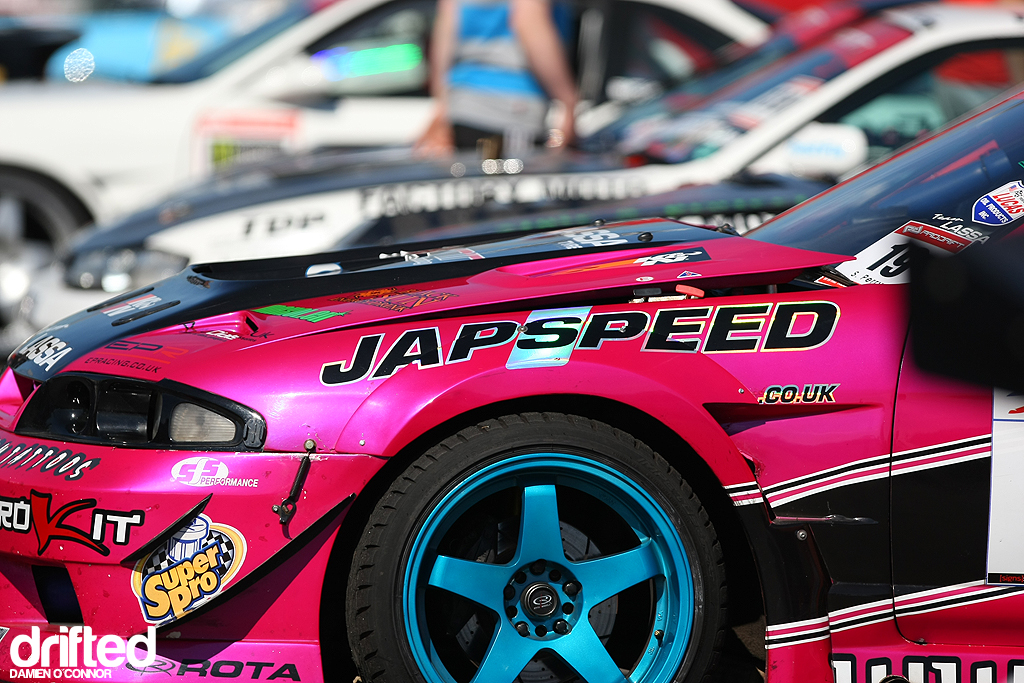 I'm not an R33 Skyline fan, never have been, to me it was always just to heavy and ignorant, almost boat like if you will while always having the potential to be like a kettle and boil that is, I've always been a JZ guy when it comes to a flat six cylinder and my knowledge of the RB engine is poor, many experienced guys swear by a properly built RB and I've seen many modified editions flourish from the garage of TDP and the likes but when it's not for you it's not for you, however Simon Perry's pride and joy has definitely changed my outlook on the model, the colour scheme and bodykit really come off to make a special unique drift car.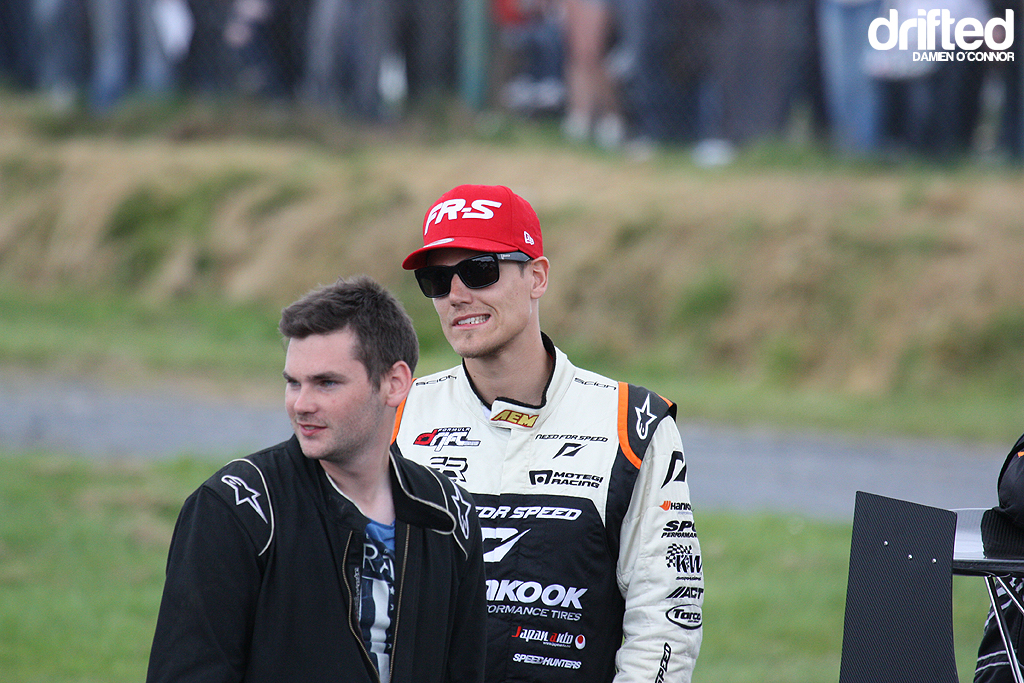 The drivers line up for the Top 16 introductions, but Freddy doesn't seem to impressed with Dave Egan's commentating skills, only joking Dave !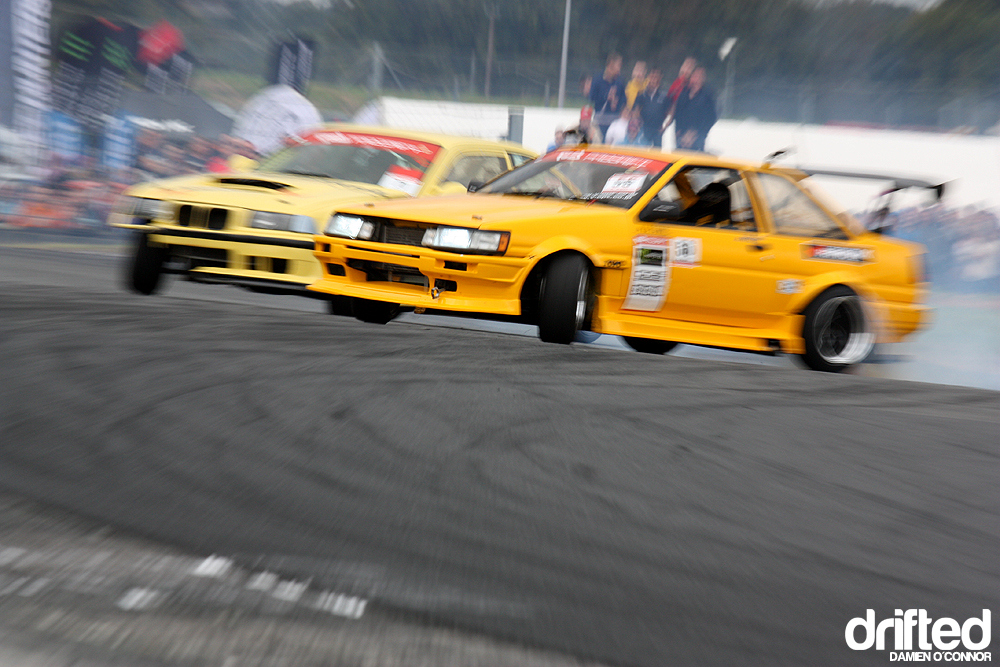 Adrian Walsh leading from the younger of the McCarthy brothers showing he can be a serious contender at the top level, we certainly look forward to seeing him return next season.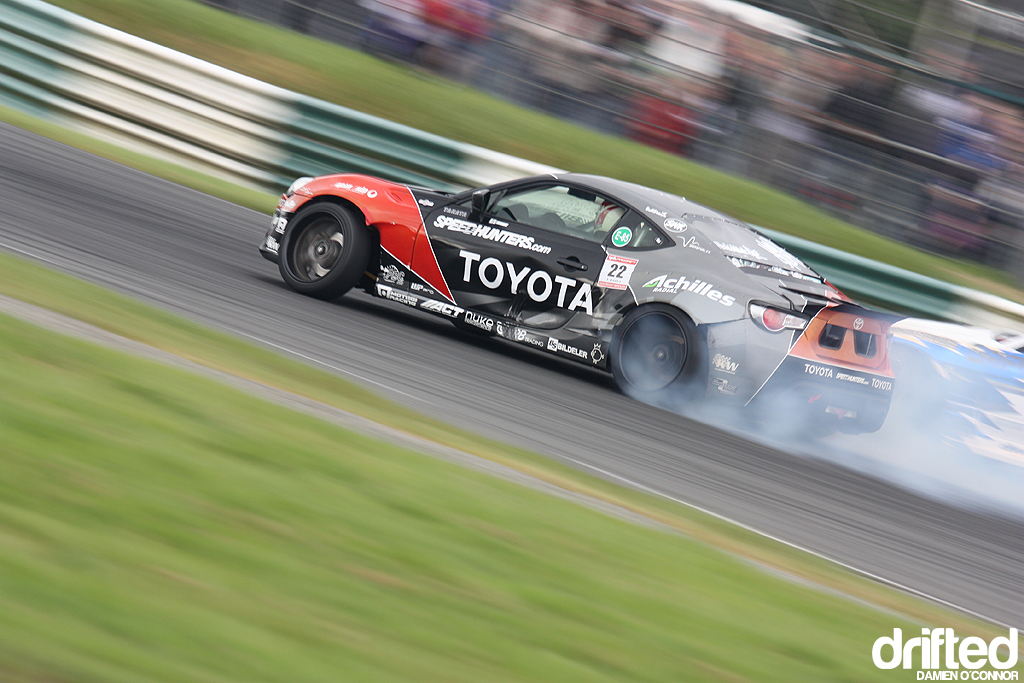 Brian Egan showed Aasbo the potential threat even an Amateur driver from this series could launch, but it wasn't enough as the Speedunters driver proceeded.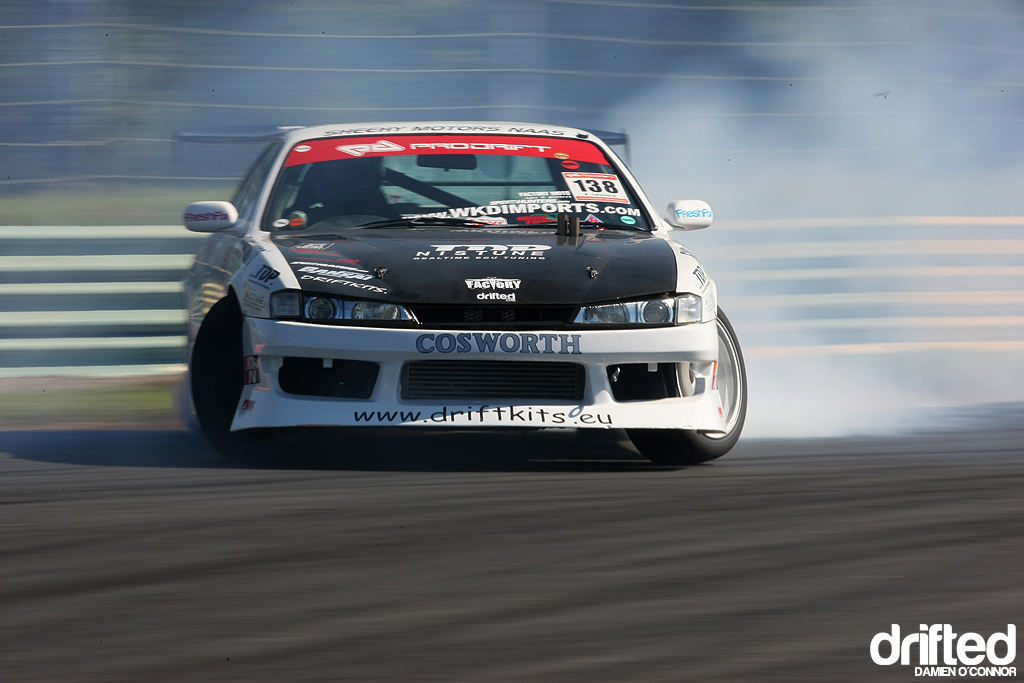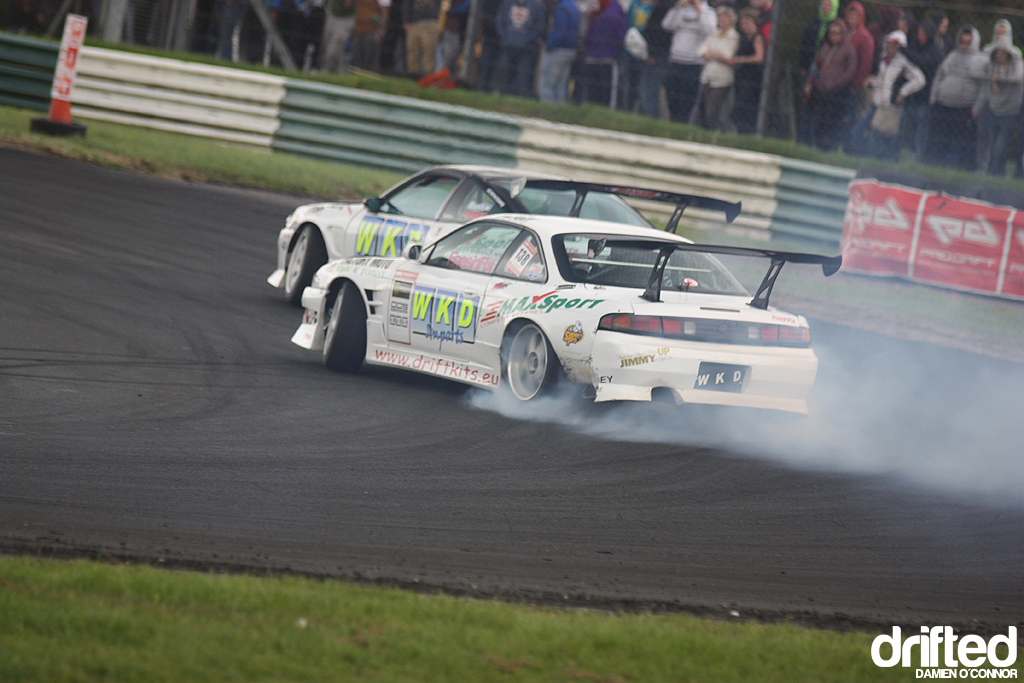 Team WKD drivers Barry Leonard and Wesley Keating overcame championship contenders Damien Mulvey and John Paul McCarthy repsectively to leave the championship wide open only to setup a meeting against each other, after some of the closest battles of the day Team boss Wesley Keating progressed to finish in an impressive third place overall.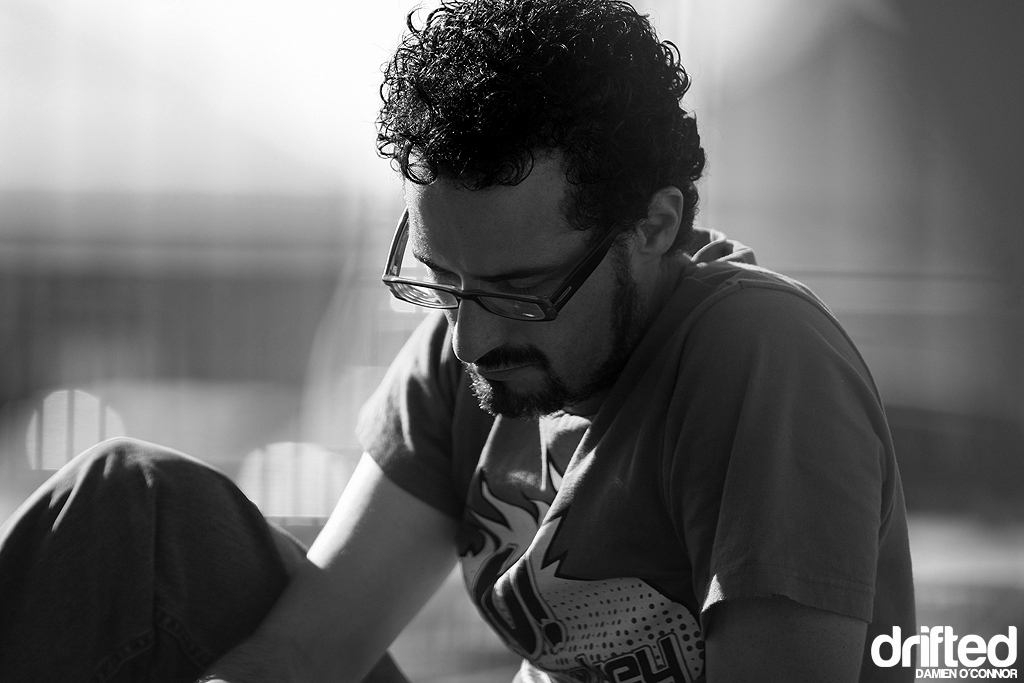 Patrick from Cezeli Productions took a break in battling to review some footage.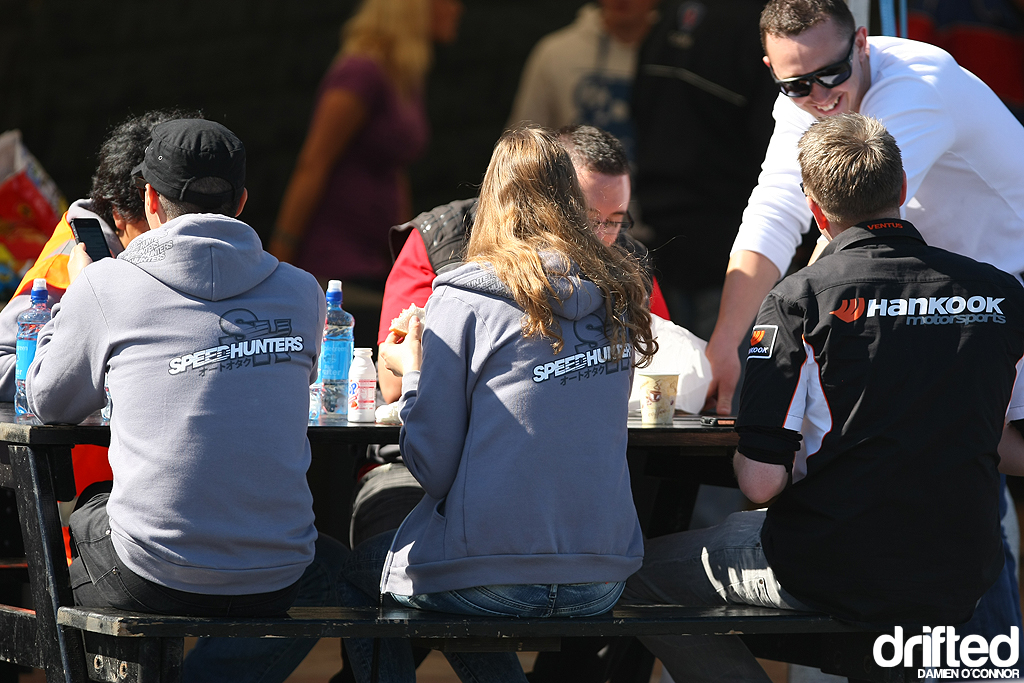 I took a little walk myself to grab a quick bite, even Speedhunters have to eat !
Mike Fitz's Hankook FC RX7 just sat salubriously on the paddock, a drift car that would look right at home at any venue across the world.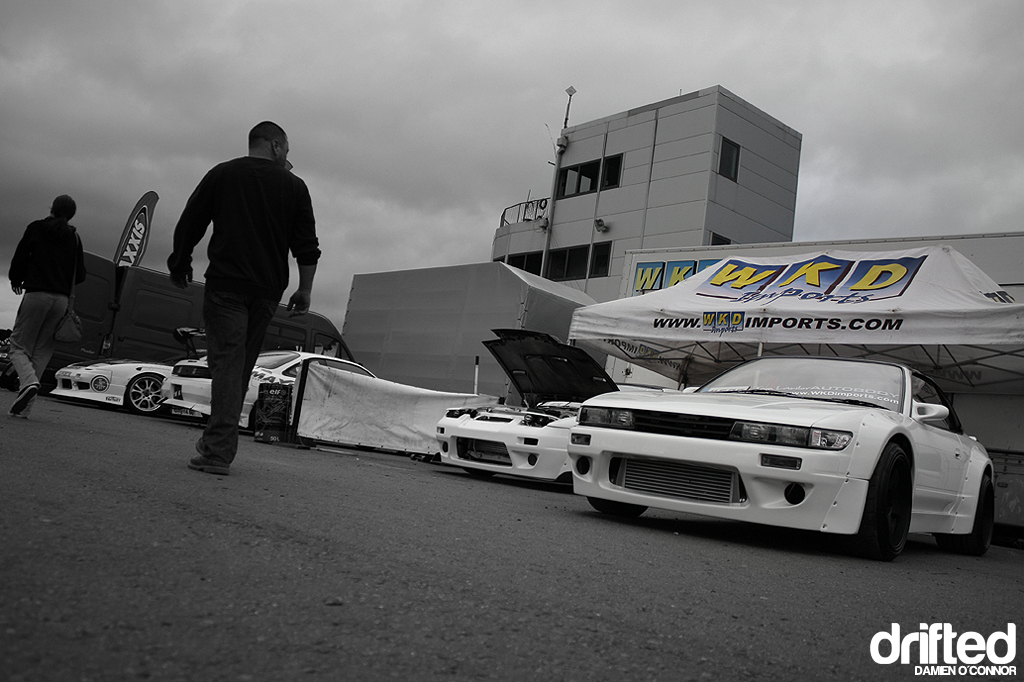 Team WKD unveiled their latest Rocket Bunny creations, stay tuned for the full upcoming feature.
Wow, clean ! I read an article somewhere on this same event criticising the amount of decent cars on show only to be replaced with lowered diesel felt spec editions, I felt there was a good mix to entertain all tastes.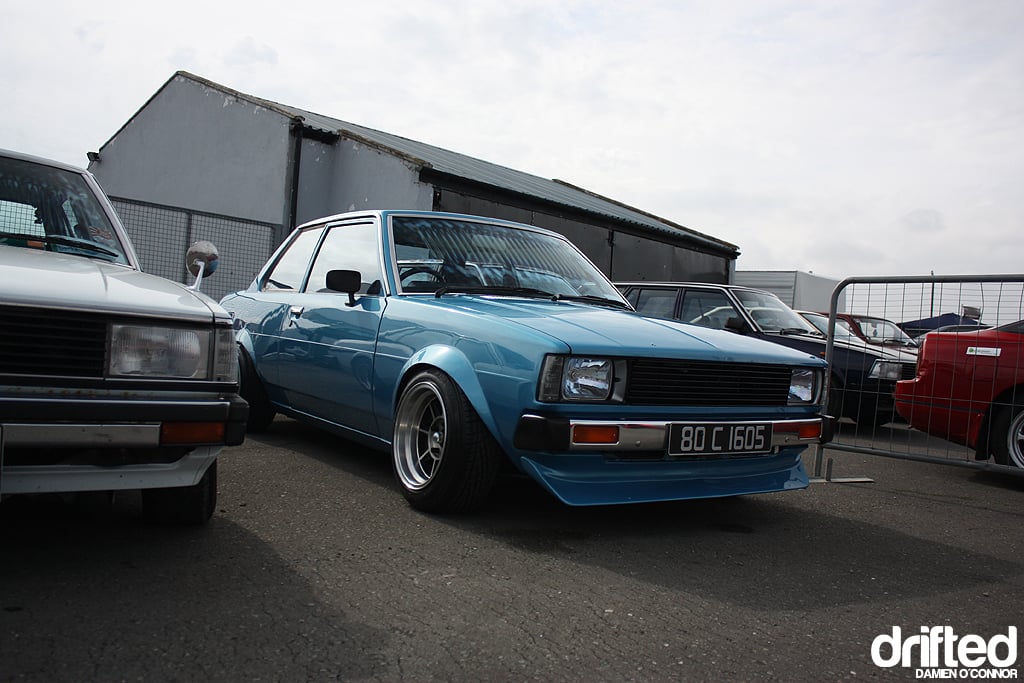 This immaculately restored KE70, well just stole my heart, so refreshing to see this kind of car popping up.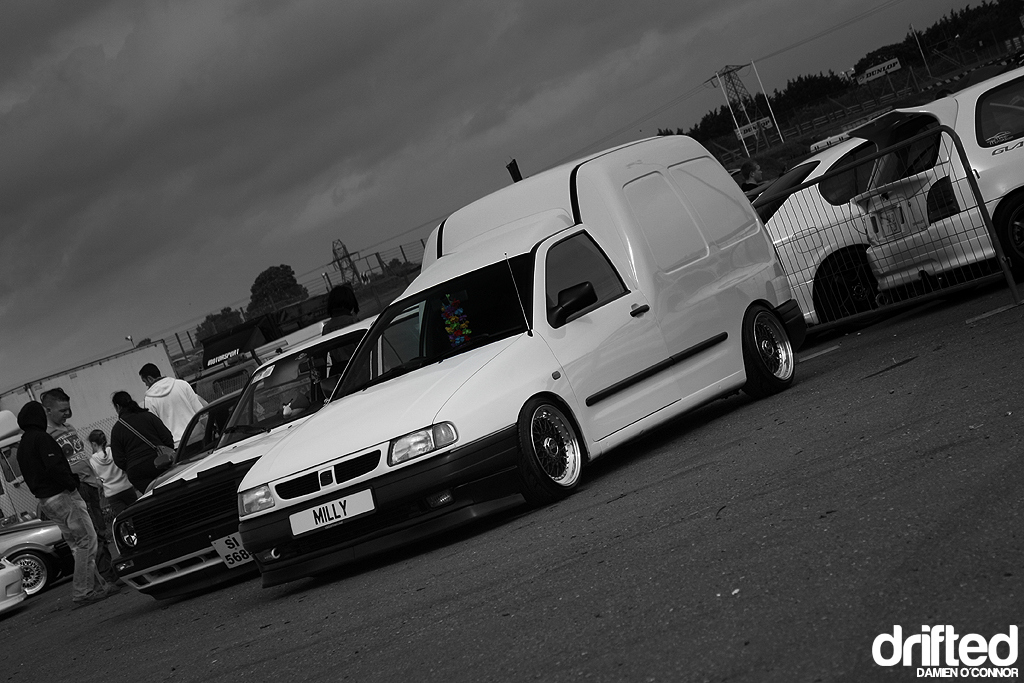 I say it's so refreshing because the scene has changed alot, disposable income for modifying show cars is a thing of the past, it's great to see some improvisation, take a look at Milly, you could actually bring her to work if you wanted to.
Maybe a little more on the other end of the scale in terms of input, but the principal stays the same, this cool Lexus low-rider can easily be let up and commuted in and still retain good economy from the 220d engine.
Formula D drivers from left Dean Kearney, Darren McNamara and Dai Yoshira share some views on how best to attack the Mondello racing circuit, unfortunately for Darren mechanical issues made the car impossible for him to qualify for top 16 battle.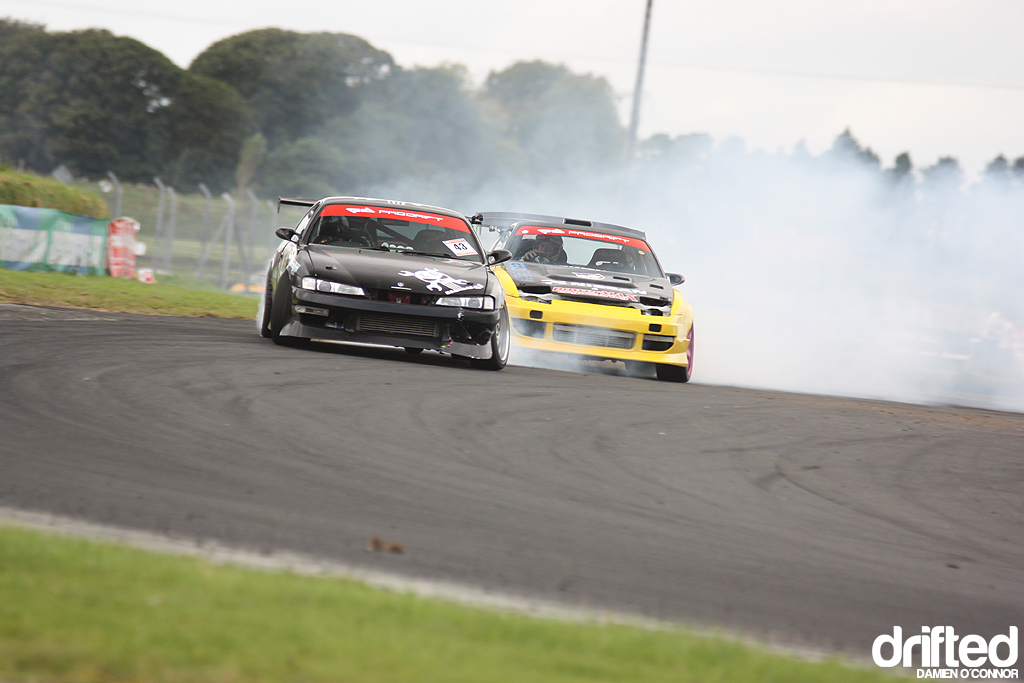 Possibly in what was the battle of day Dean Kearney in a Chambers Performance sponsored S14a was paired with the upcoming talented teenager Duane McKeever, really there was little that could separate the pair even after repeat battles, McKeever would eventually get the nod only to shear a shaft during his third place battle with Wesley Keating.
James Deane was paired with Dai, unfortunately for James an uncharacteristic error from him meant that his race for the Prodrift championship was over.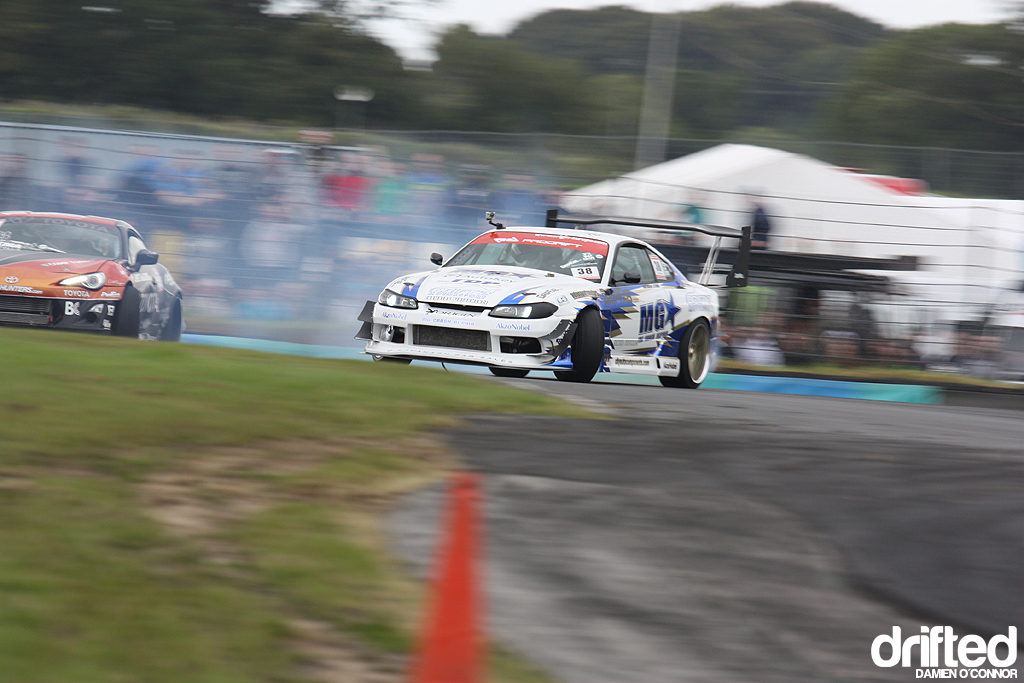 Meanwhile Team MG Crash repairs driver Brendan Stone went quietly and confidently about his business knocking our Freddy Aasbo and Gavin Lenihan in the process.
It was clear, a new Prodrift Champion was born, not even Dai Yosihara could stop Brendan Stone on this day, a day where he beat two world renowned drivers to claim his Prodrift Championship.
::Damien