EVENT: Crazy Karpacz Touge, Poland
For those who don't know, Touge is the Japanese word for a winding mountain road. That is where the drifting started. It is currently the fastest growing motorsport and certainly every fan of drifting would love to see a competition on winding mountain roads. Surely this is the same thing that inspired organizers of the Polish Drifting Championship (DMP) last year, who decided to do a round in Karpacz, the small town located in the Polish mountains. Around 25,000 fans attended the event over 3 days, witnessing the incredible drifting and dangerous crashes including several rollovers! It is not surprising that both drivers and fans eagerly awaited Karpacz Touge this year. Finally this day has come.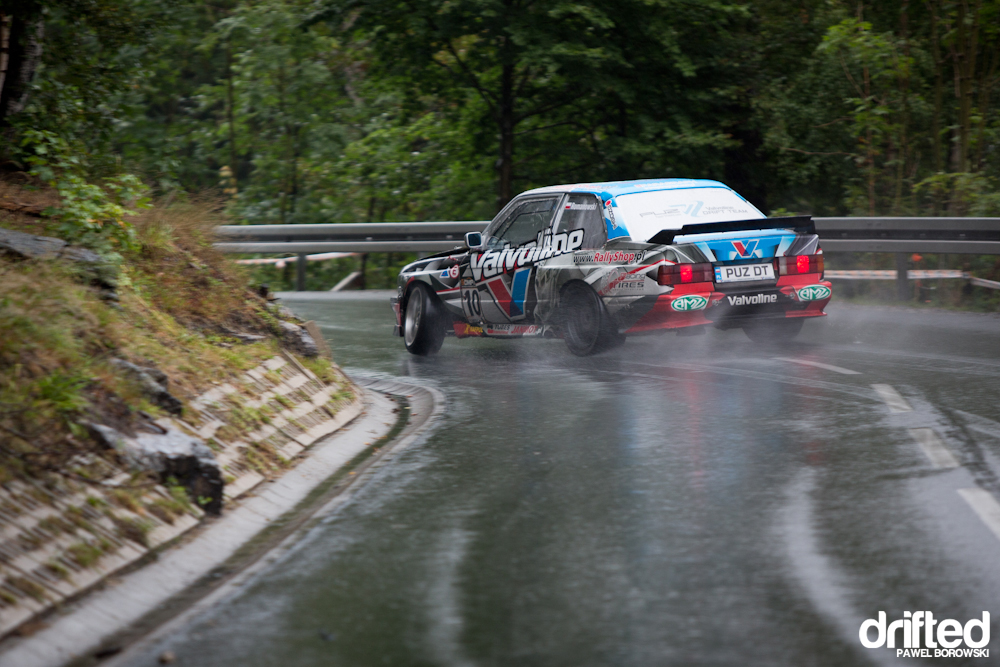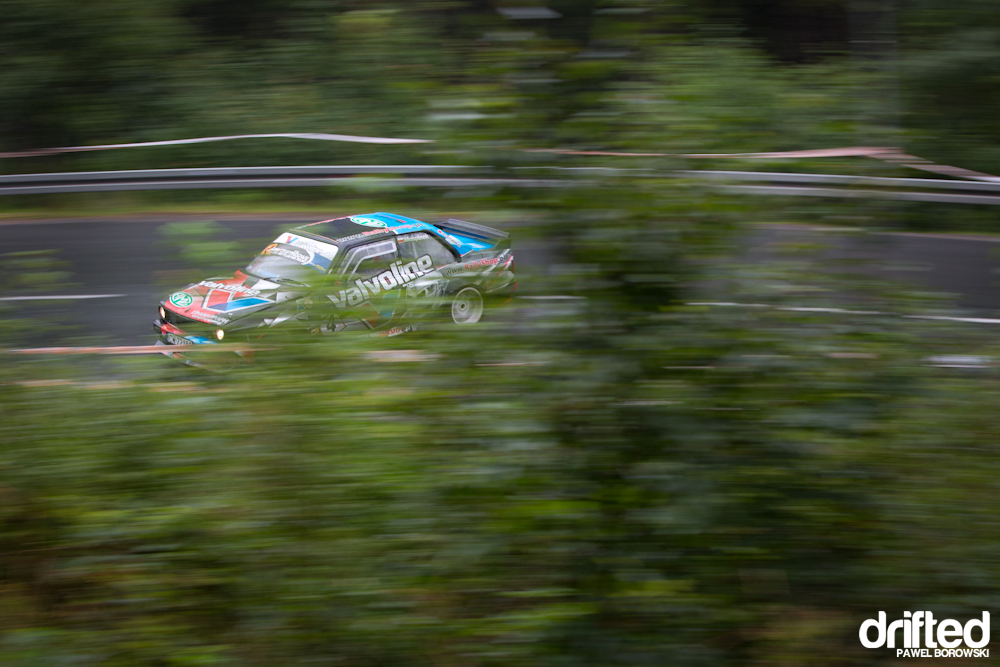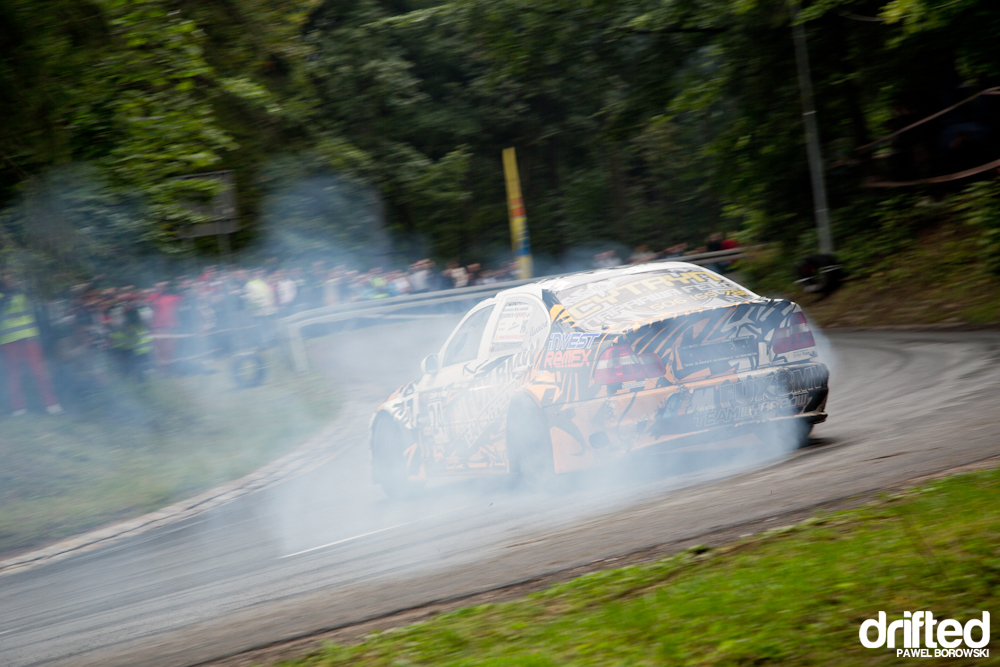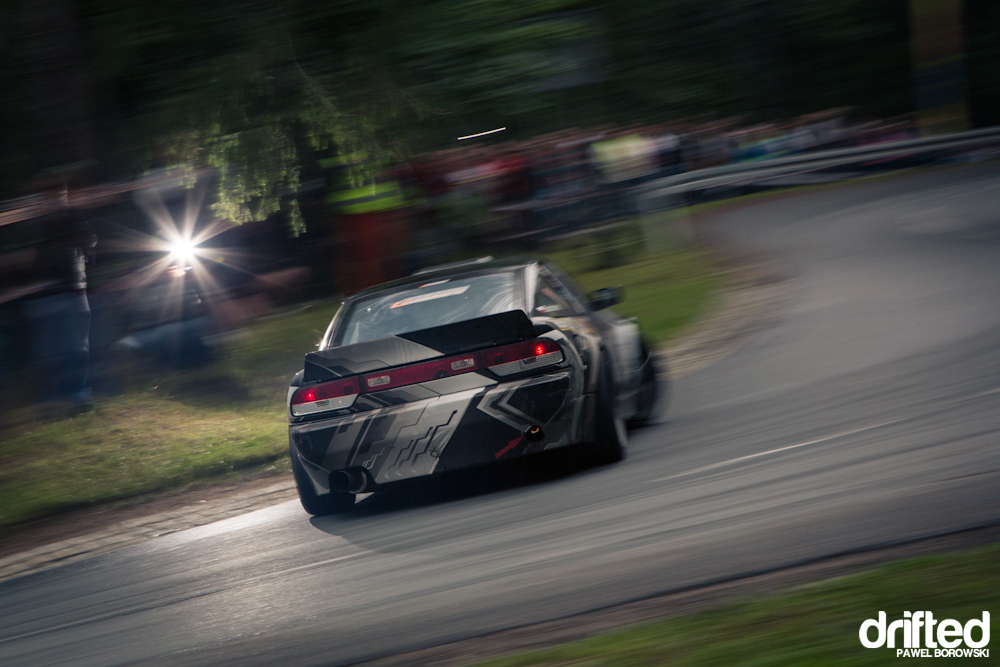 The first day was a real test of the technical driving as it was raining all day, which means no smoke less speed although still good fun.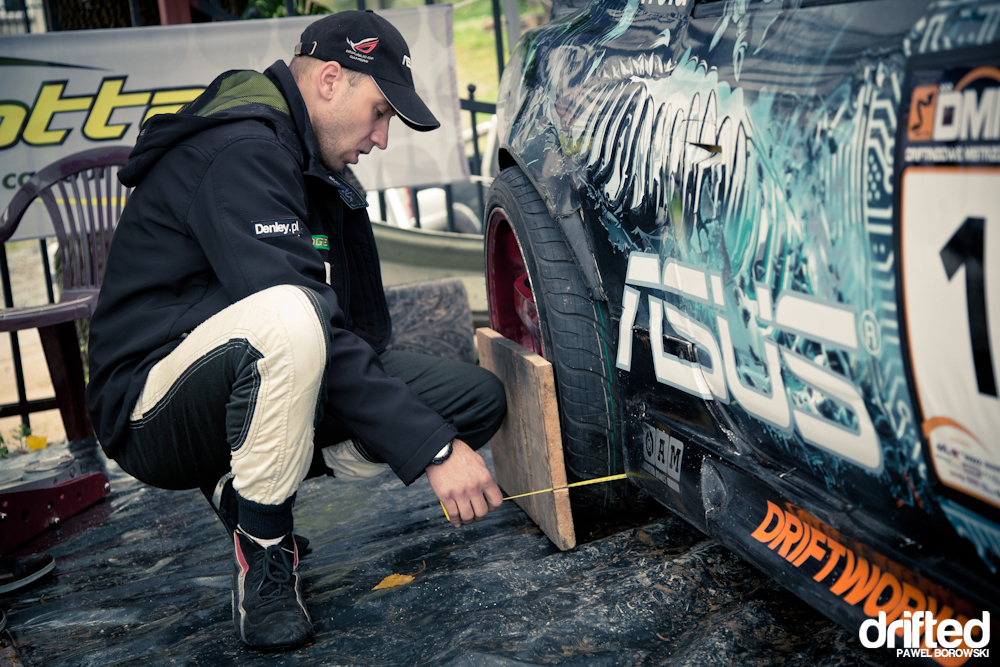 Last years winner Pawel Trela making sure his car is ready for some serious action.
In Karpacz there is no place for error and no chance to save yourself when something goes wrong. It is known as the most challenging round of DMP.
I couldn't wait to see Marek Wartalowicz of STW Drift Team and his amazing BMW E21. It took around 2 years two build this 550bhp beast!
Jakub Przygonski of Orlen Team in his beautiful AE86.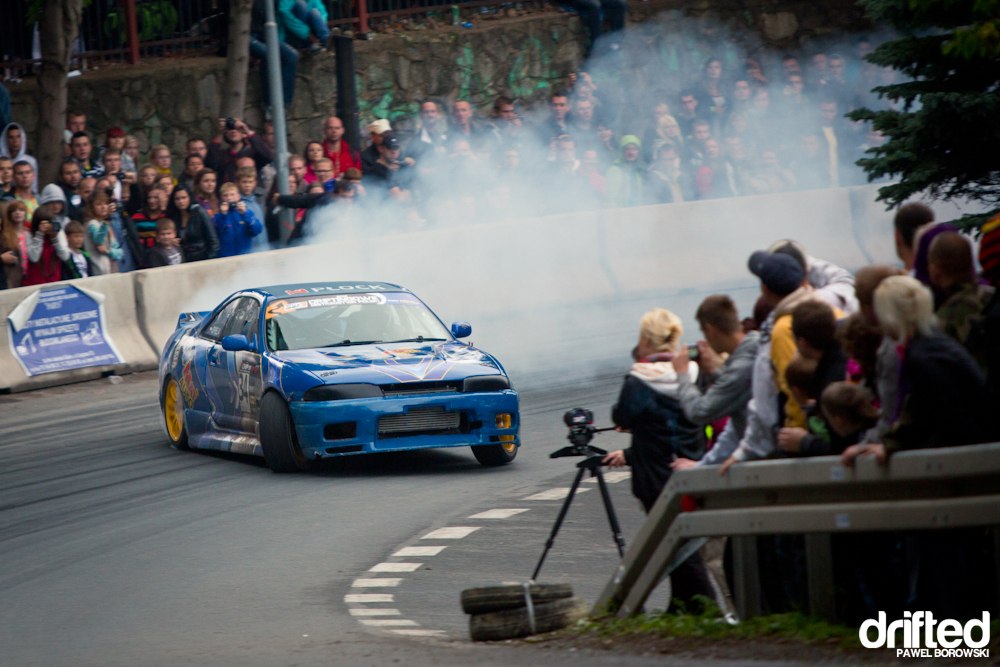 Thousands of spectators surrounded the whole 750 meters of the track and what makes this event so unique is that not only must the drifters be very brave to compete on these narrow roads but also the fans, standing in some places just behind the barriers with the steep precipice behind them. Nuts!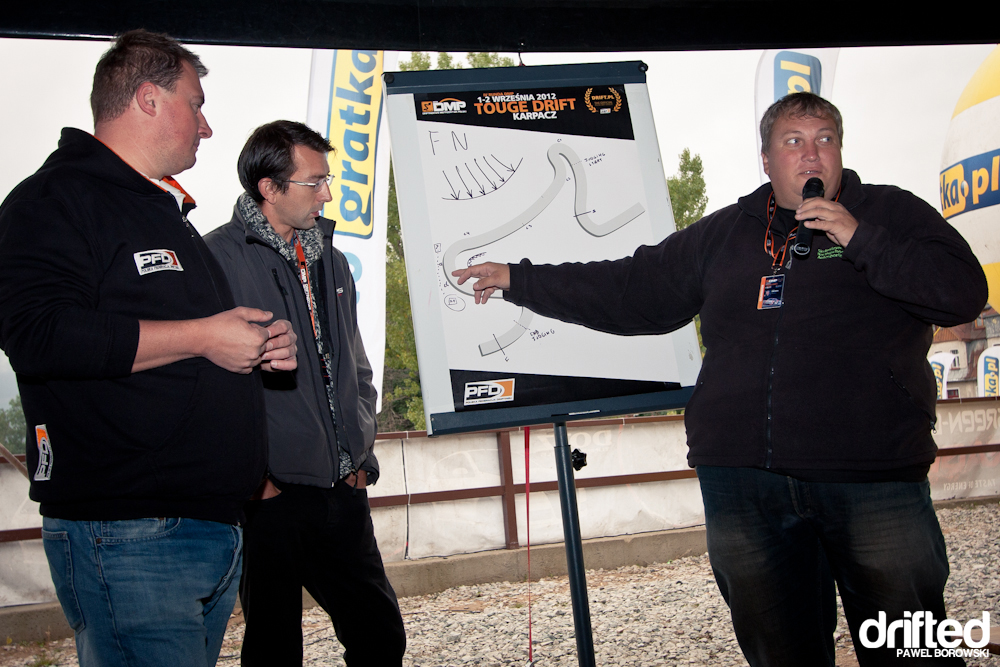 The judge Andy Jeanen pointing to the fastest and the most spectacular corner of the touge.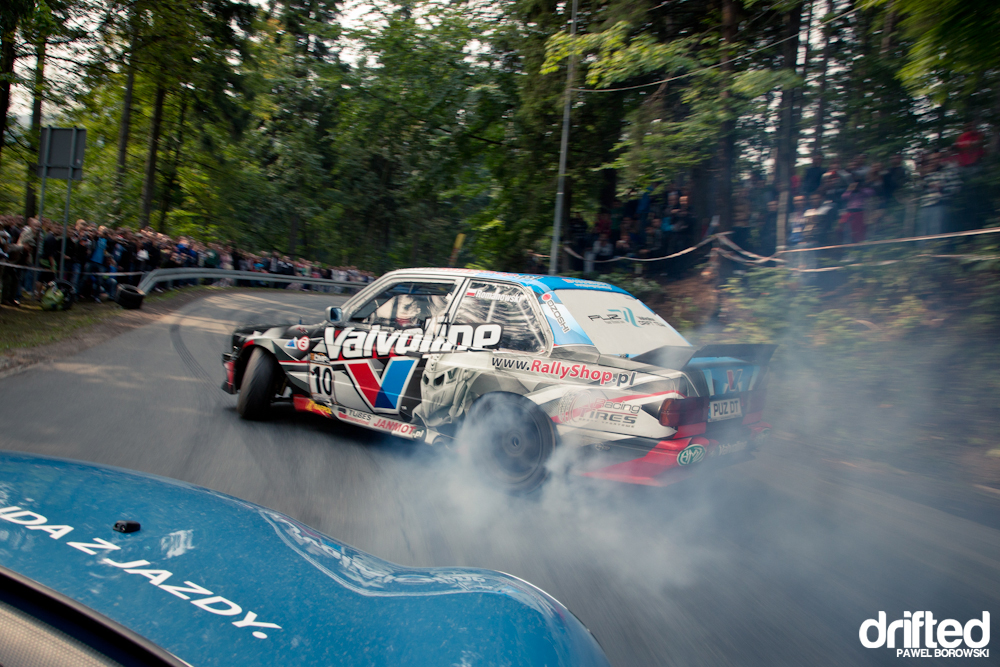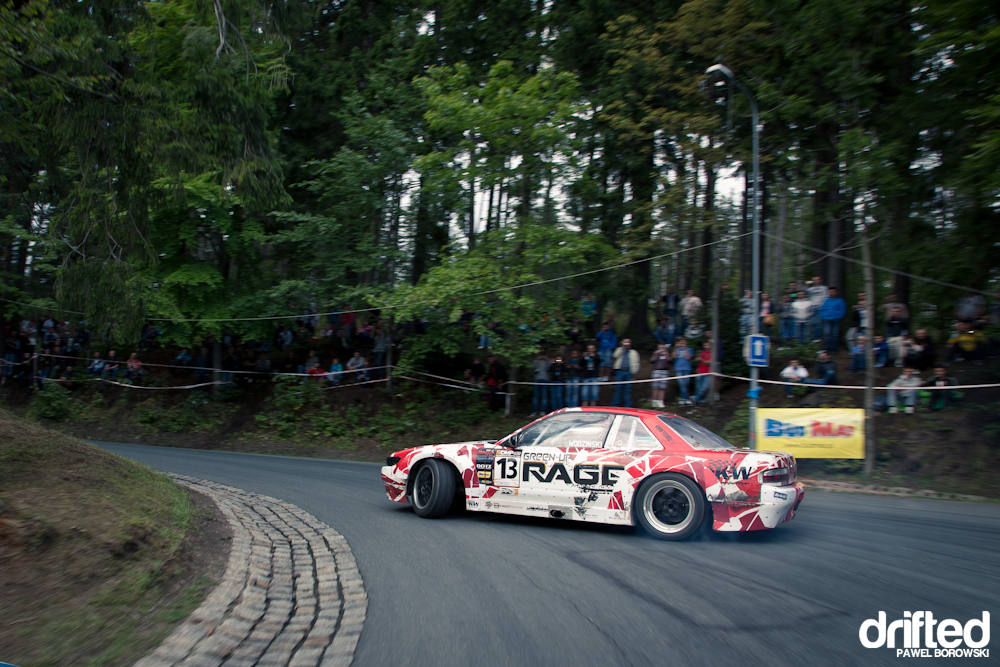 Due to safety reasons and some long delays in qualifying judges decided to cancel top32 battles and go straight into Top 16.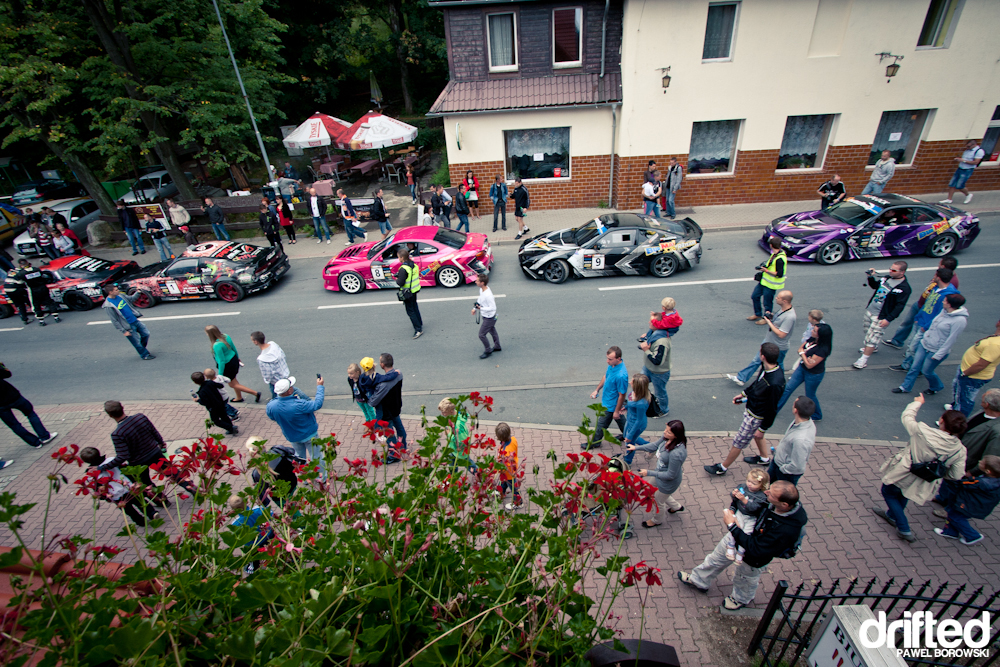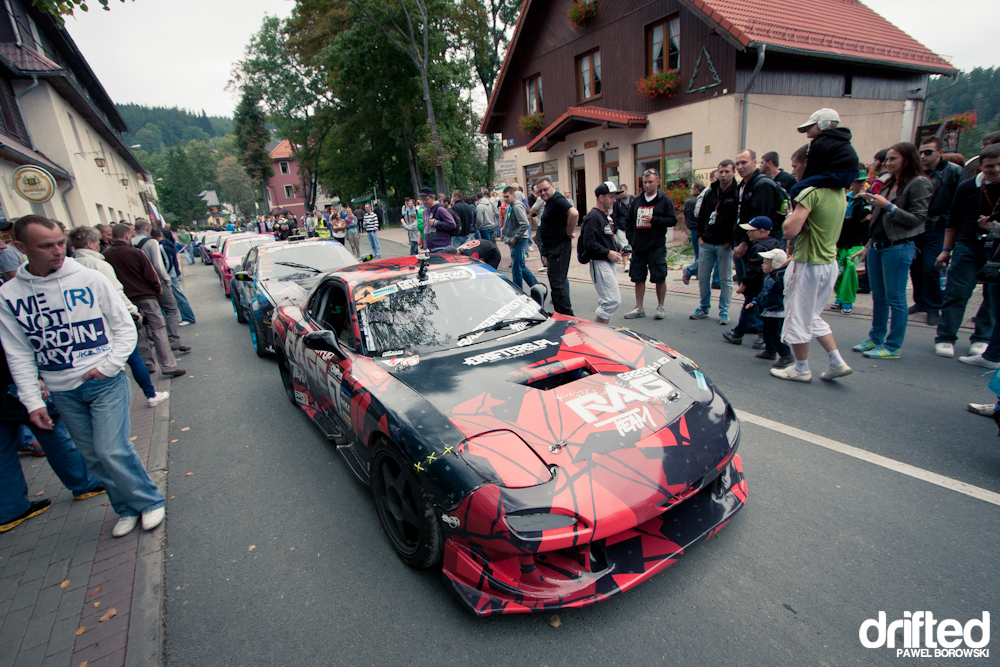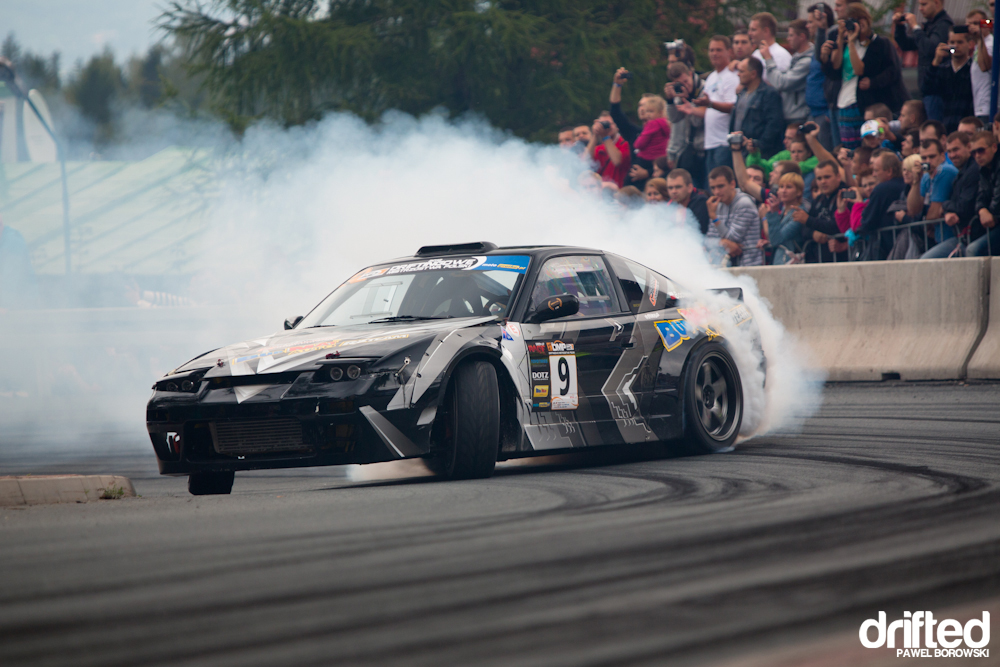 On the final day we finally had some tandem runs.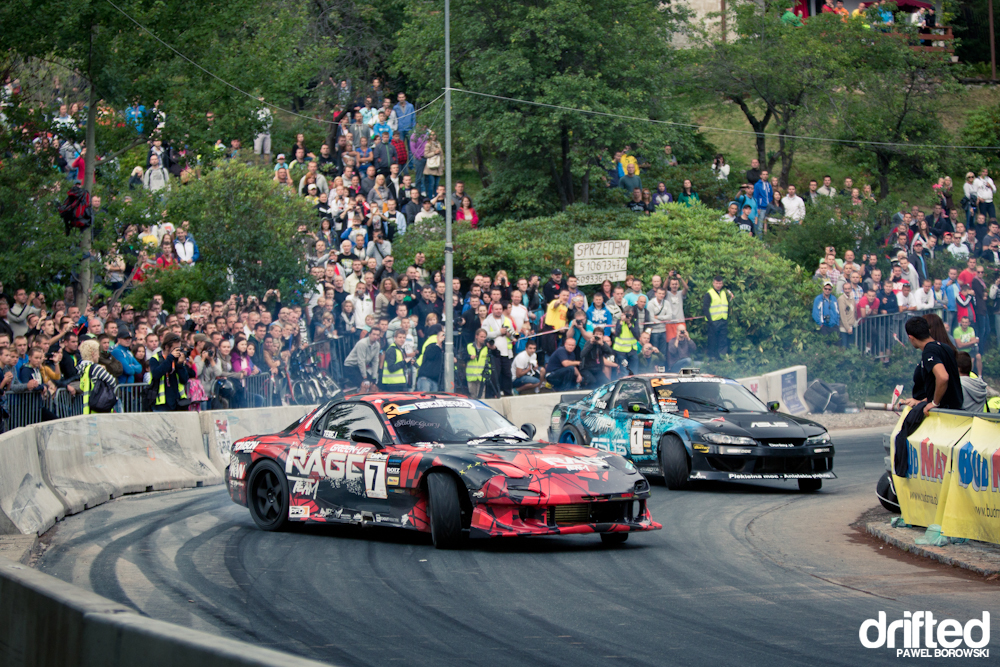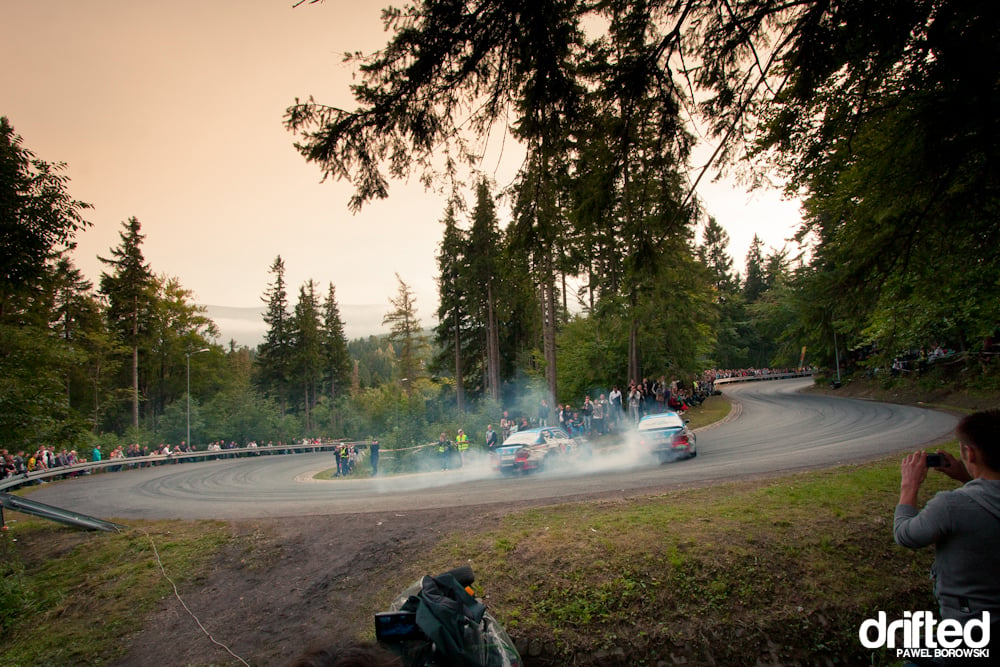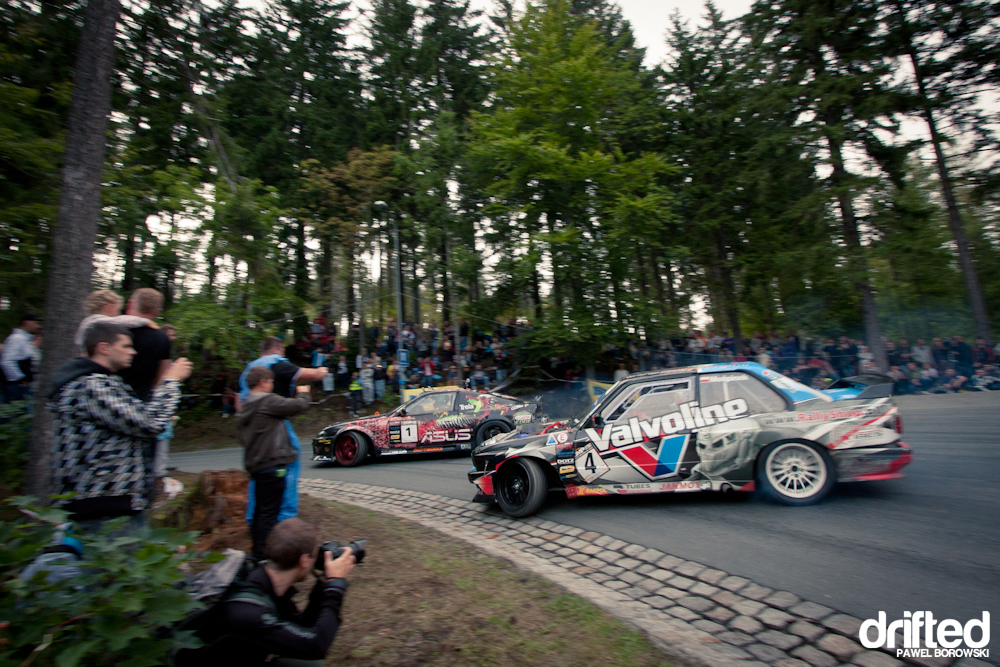 Krzysztof Roamnowski vs Grzegorz Hypki of Valvoline PUZ Drift team battled in TOP8
Pawel Trela chased down by Maciej Bochenek in the final battle.
Unfortunately Trela's engine exploded just by the finish line which was really frustrating for Pawel after a little advantage in the first run of the final.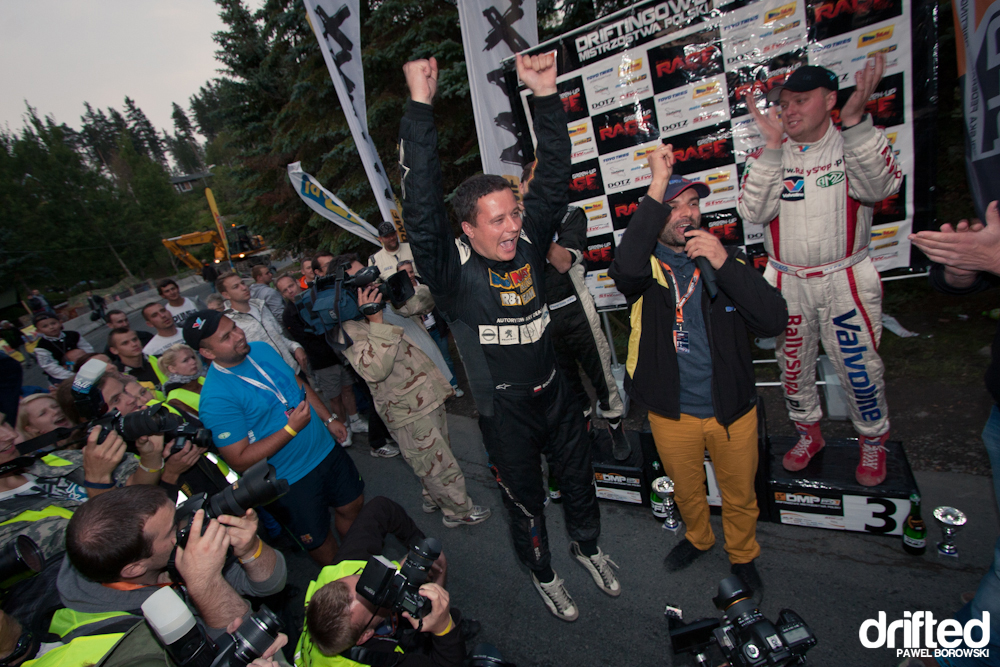 Congrats to Maciej Bochenek for taking the win and the lead in the general classification.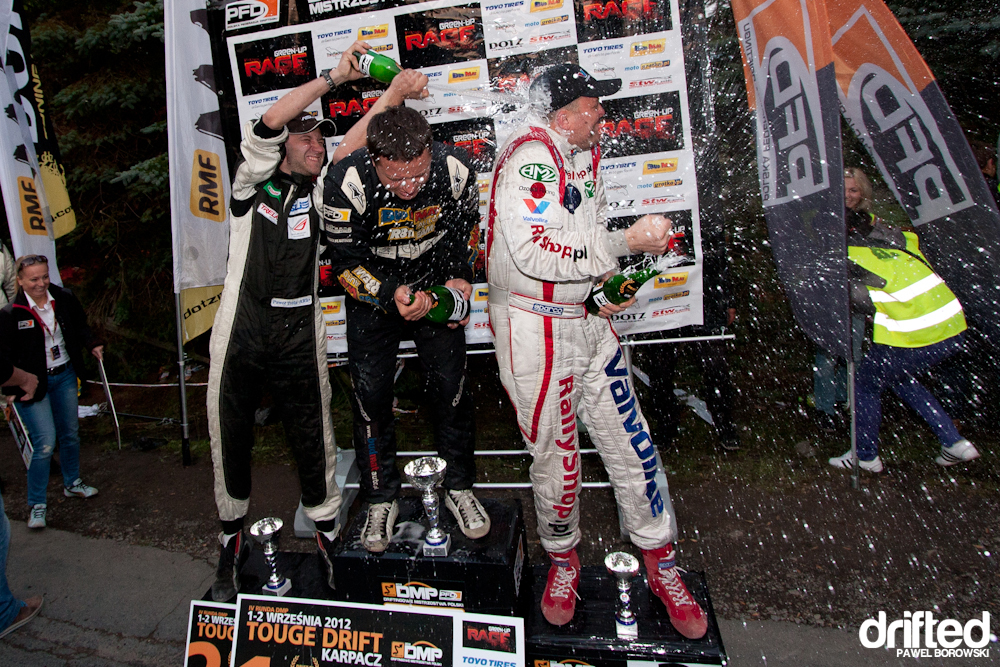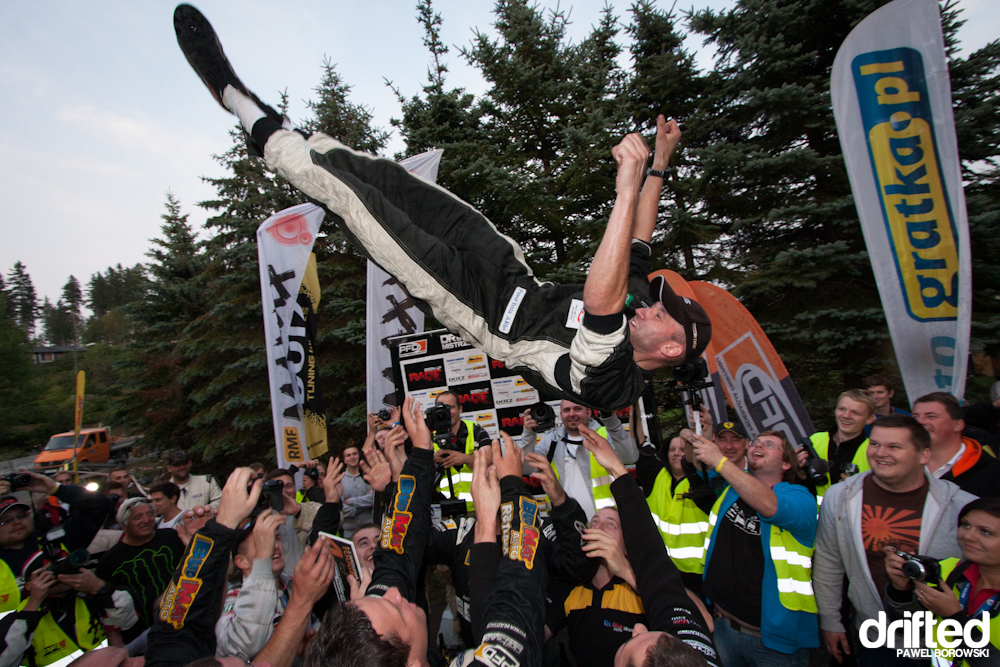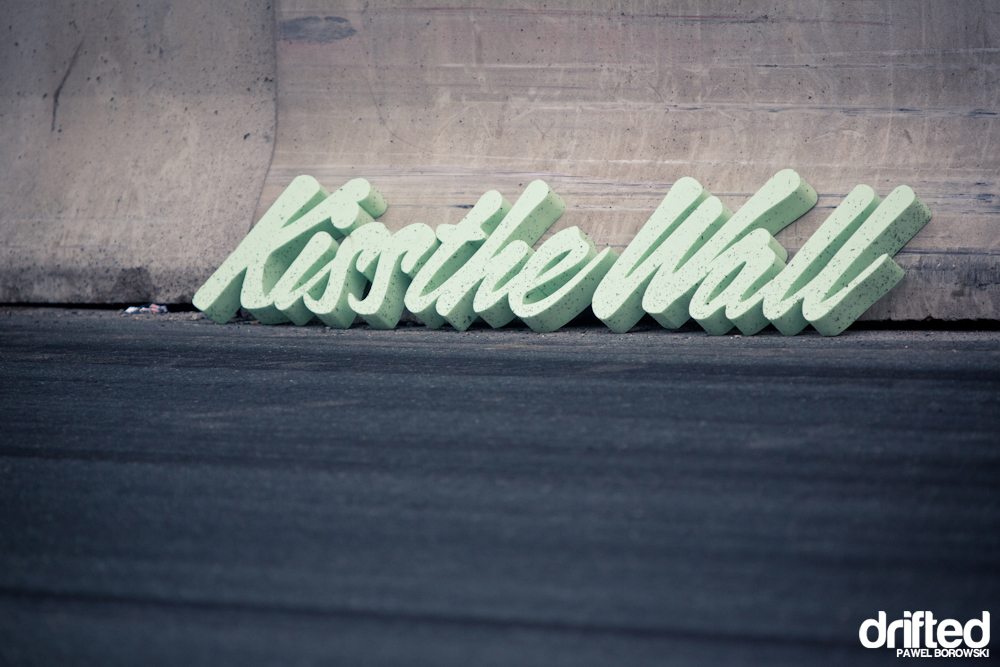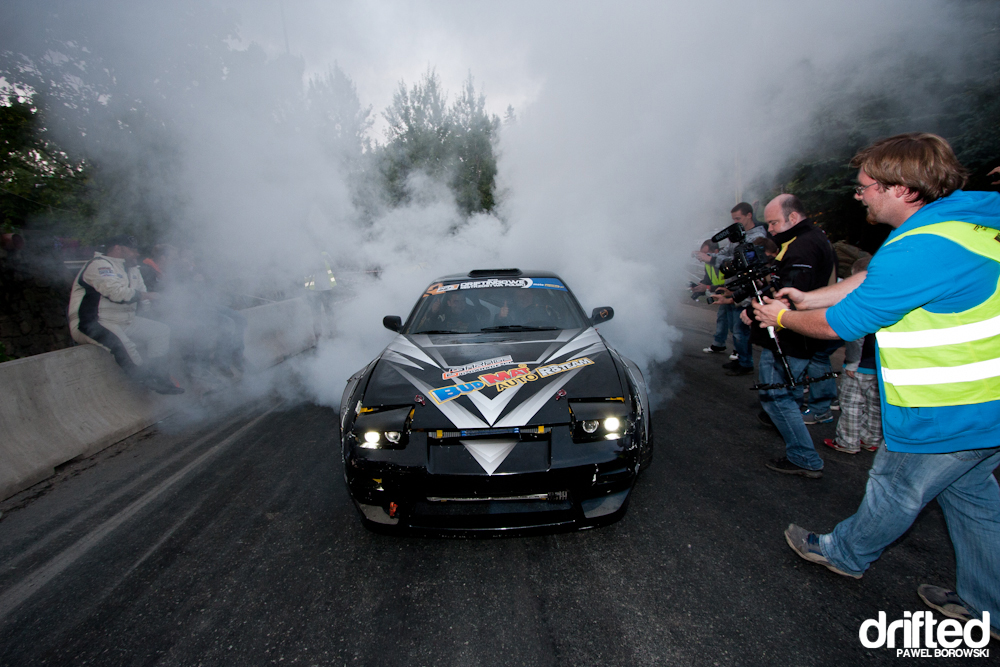 Apart from some controversial decisions and safety issues in Karpacz I still think it was an EPIC event!
You can check out the rest of the photos over at my Facebook page: http://www.facebook.com/pablopixdotcom
To follow DMP click here: drift.pl
::Pawel