Introducing our annual $500 USD Drifted Student Scholarship available to students worldwide.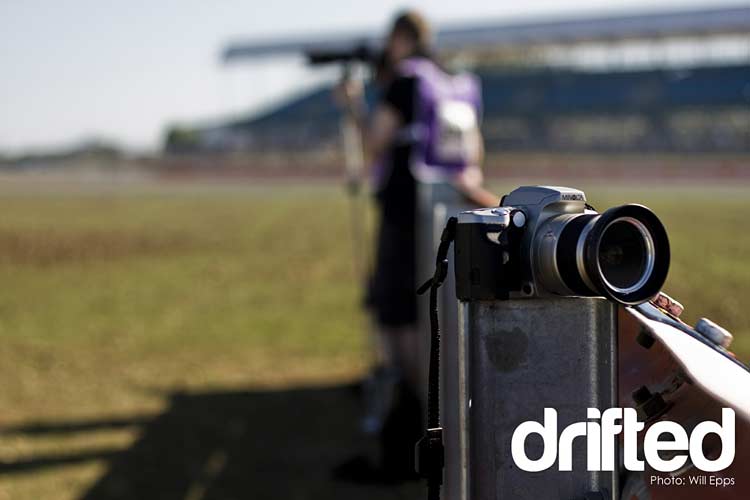 $500 Worldwide Student Scholarship
What is it?
At Drifted we feel strongly about giving back to our community.
"The roots of education are bitter, but the fruit is sweet" – Aristotle
As such we are delighted to announce our annual Drifted scholarship.
We created the Drifted scholarship to help foster the next generation of automotive photographers.
This scholarship is designed to help one student advance their photography studies every year with a $500 grant.
Whether you just want to learn how to point a camera, shoot feature cars or cover high end drifting events, we want to help make your dream a reality.
Both current students and rising freshmen are eligible for this scholarship. The $500 scholarship will be awarded to one student and the money will be transferred to their University to go towards the tuition fee.
The student will be chosen based on their creativity in and commitment to what they're studying. The choice will be made by the Drifted team.
How to apply?
To apply, applicants need to submit one piece of work. There are no limits on the form of this work. Examples of work would be a car feature with photographs, an event report or something similar.
The work will remain the student's property. Drifted will only consider the work for this scholarship and will not use it for any other purposes unless expressly stated.
The student wholly reserves the right to submit this work to other bodies and publish it elsewhere. If you have any questions about the scholarship, please send an email to scholarship@drifted.com. We will do our best to reply within 48 hours.
Scholarship partners
We are extremely grateful to all the partners that are making our scholarship possible by helping us to spread the message to students around the world.
Students of all Universities and Community Colleges are eligible for the scholarship as long as their educational institution is a partner in this campaign.
How to become a partner
The only thing we ask from our partners is to help us promote this campaign to their current and/or future students via their website or elsewhere. A verified link from their website to this page will qualify a University or Community College as a partner.
Partner application
If you are interested in becoming a partner, please send an e-mail to scholarship@drifted.com. We will reply within 48 hours.
Deadlines
The 2019-2020 Drifted scholarship has now been completed, please check back later in the year for details on the 2020-2021 scholarship.

Drifted scholarship alumni
You can read more about our past scholarship alumni here:
Who are we?
Drifted was founded in 2010 by three drift fans who wanted to build a website to fill the gap of quality worldwide drifting coverage.
Our website and social channels featured drifting events, car spotlights, desktop wallpapers – pretty much anything and everything drift.
We have since expanded by featuring the best drifting games, videos and tuning guides.
We are really proud to be in a position to offer a scholarship to help an aspiring photographer. This is our chance to give back to our community.
What to do now?
Now that the serious business of education is in good shape, check out some our our content:
Games to play
Drifting guides
Tuning guides