DESKTOPS: Stanceworks x Drifted at Formula DRIFT Atlanta
Our buddies over at Stanceworks have sent over a treat for our readers. Three more desktops from Formula DRIFT Road Atlanta, courtesy of the lens of Mike Burroughs. All three are available in 1920 x 1200 (16:9) format or 1600 x 1200 (4:3) format so take your pick!
Mike just posted up some great shots of the event also, once you have your desktop of choice head over and check out the article on Stanceworks.
Walker Wilkerson's Fatlace S13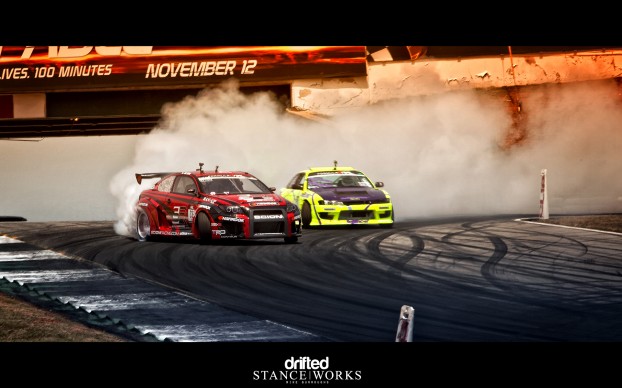 Ken Gushi Vs Matt Field
Night-time Start-line
Hope you guys enjoy and thanks to Stanceworks for the shots!