Introducing: 50 States Of Drift
Have you ever wanted to find a local drift event but not known where to look? 50 States of Drift have built a comprehensive database of events from all over the United States and you can browse over 740+ events for free.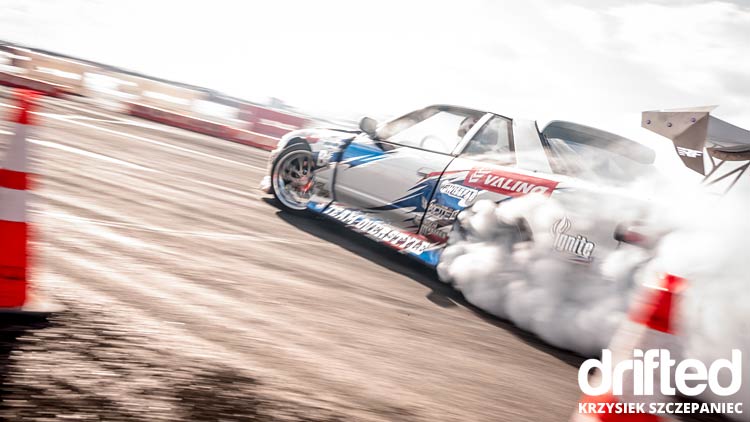 The 50 States Of Drift database covers USA grassroots drift events, all Formula DRIFT events, Pro 2 events and Pro-Am events.
Not bad eh?
So, who is behind 50 States? And what are their aims?
Allow me to introduce two brothers from Detroit, Michigan, Dan and Doug Jakiela.
The two "Brothers of 50 States of Drift" got into drifting two and a half years ago with an ambitious dream to chase and one rowdy full custom widebody BMW E30.
Their dream is to drift in all 50 U.S. states and in as many countries around the world as possible.
Early on this dream more difficult than they expected and their challenges opened them up to struggles experienced by both drivers and drift organizations within the grassroots drift community nationwide.
The first challenge the brothers, operating out of a small town in upstate NY, faced was simply finding events that were a manageable distance for them and that fit into their schedules.
After weeks of research and networking with both drivers and organizations, the brothers found a two community-wide challenges.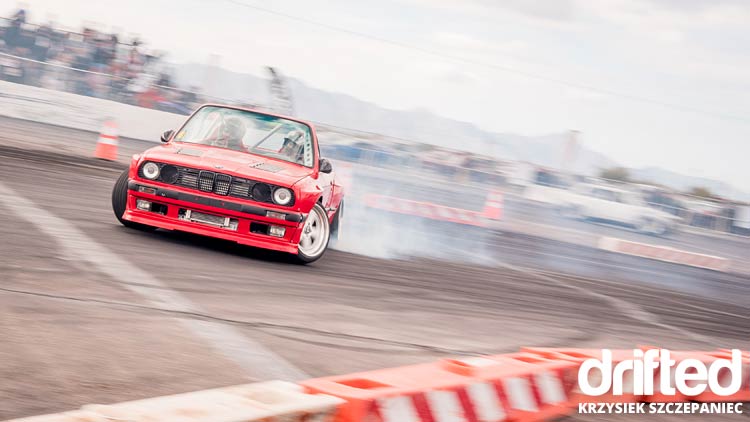 Challenge #1:  Finding Local Events
Many grassroots organizations rely heavily on word-of-mouth marketing to attract new drivers to their events, which makes it difficult for new drivers to get involved and find local events without being in the right social circles.
 Challenge #2:  Event Organization Costs
Many people seem to forget that track rentals, track insurance, and event staffing, etc. all come at a cost.
Without enough drivers in attendance, these organizations struggle to financially make ends meet.  This results in organizations being able to afford fewer events and, in some cases, results in organizations shutting down permanently.
With these challenges in mind, the brothers had a new mission:  To help grow and unify the USA grassroots drifting community by making an all-inclusive, nationwide, easily accessible events database on an annual basis that includes every grassroots drift event nationwide.
The goal is to connect drivers of all skill levels with more events and drift organizations across the country.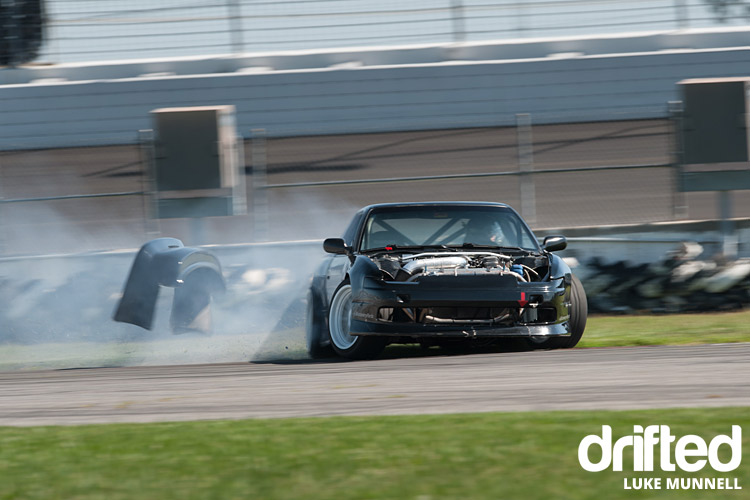 Enter www.50statesofdrift.com:  In 2018, their events database contained 300 events.
In 2019, they got serious.  Their current database includes over 740 events from hundreds of different organizations located across the USA and event Canada.
These two passionate drifters are spending their time providing this free service, so the best way to thank them is to use their database and getting in some seat time!
Dan and Doug - Drifted salutes you 😊
Photo credit: Lead image by Driftpizza.us.