NEWS: James Deane Takes 2014 EXTREME Drift Allstars Title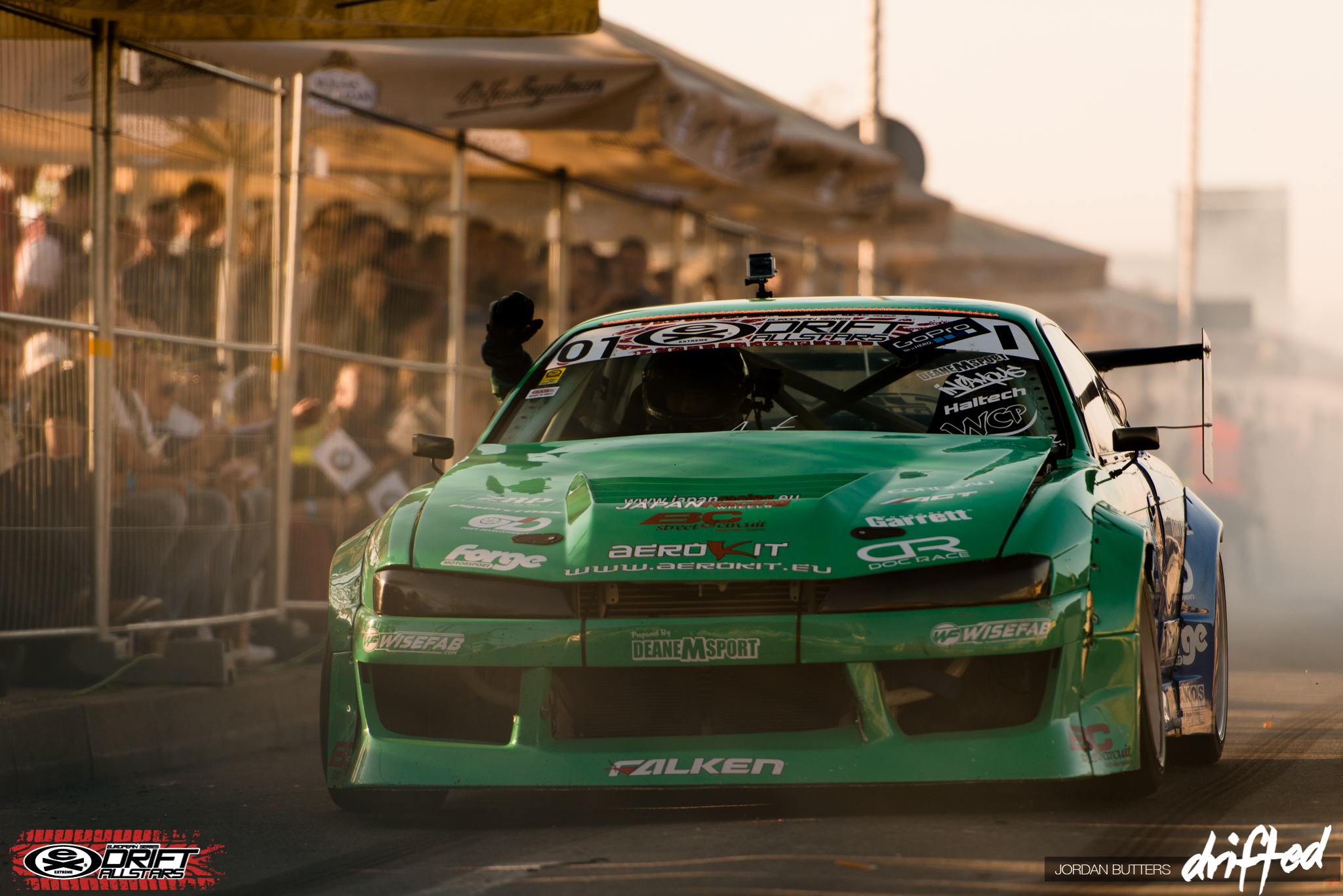 Falken Motorsports driver James Deane has won the Extreme Drift Allstars Lithuanian Drift GP, and with it, secures his place as the 2014 Extreme Drift Allstars champion!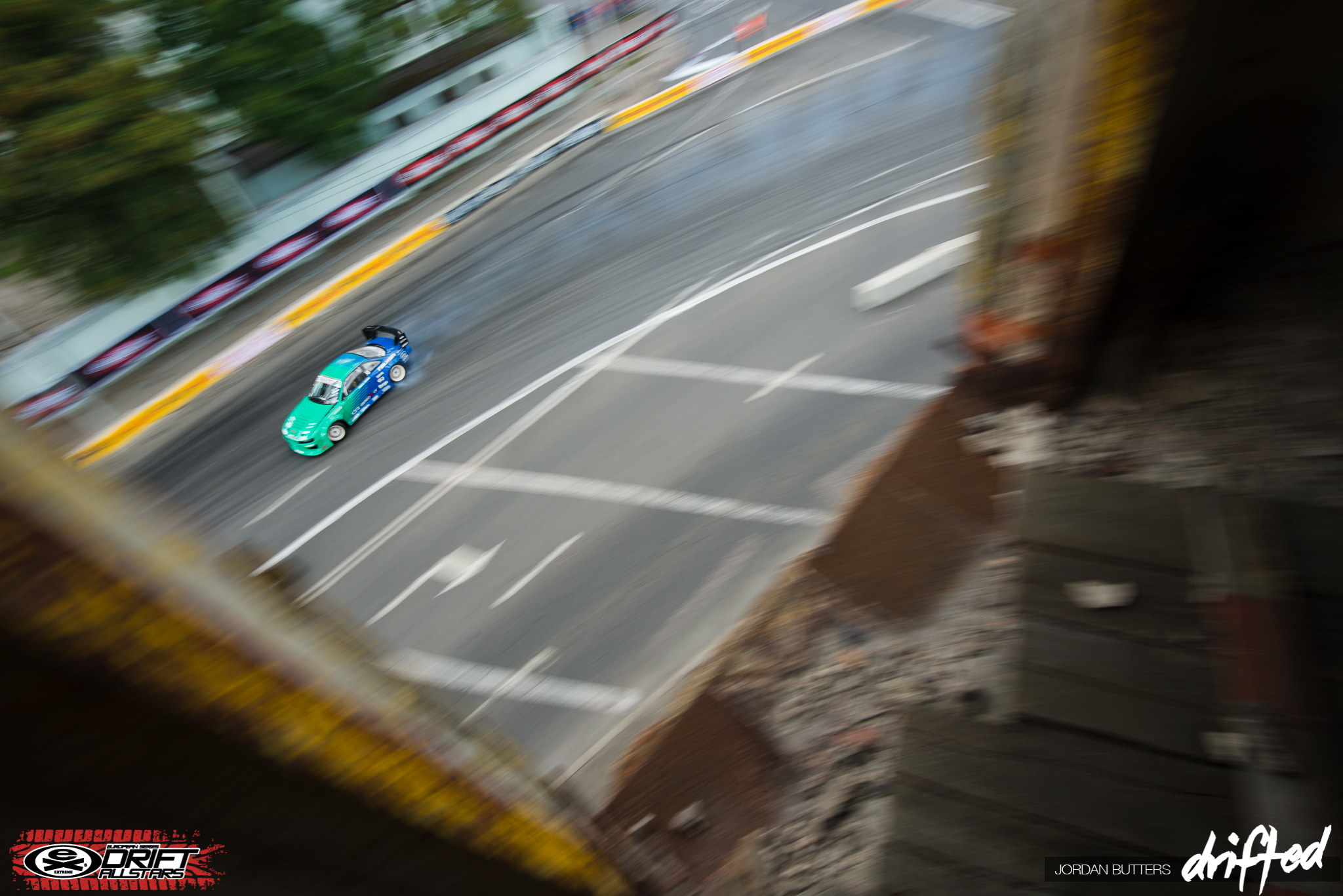 Following a gruelling season touring Europe and battling it out against the best drivers in the world, Irish Falken Motorsport driver James Deane has taken the title in a dramatic last minute clincher in Lithuania. Deane went into the final event of the 2014 season needing to finish high in order to secure the silverware.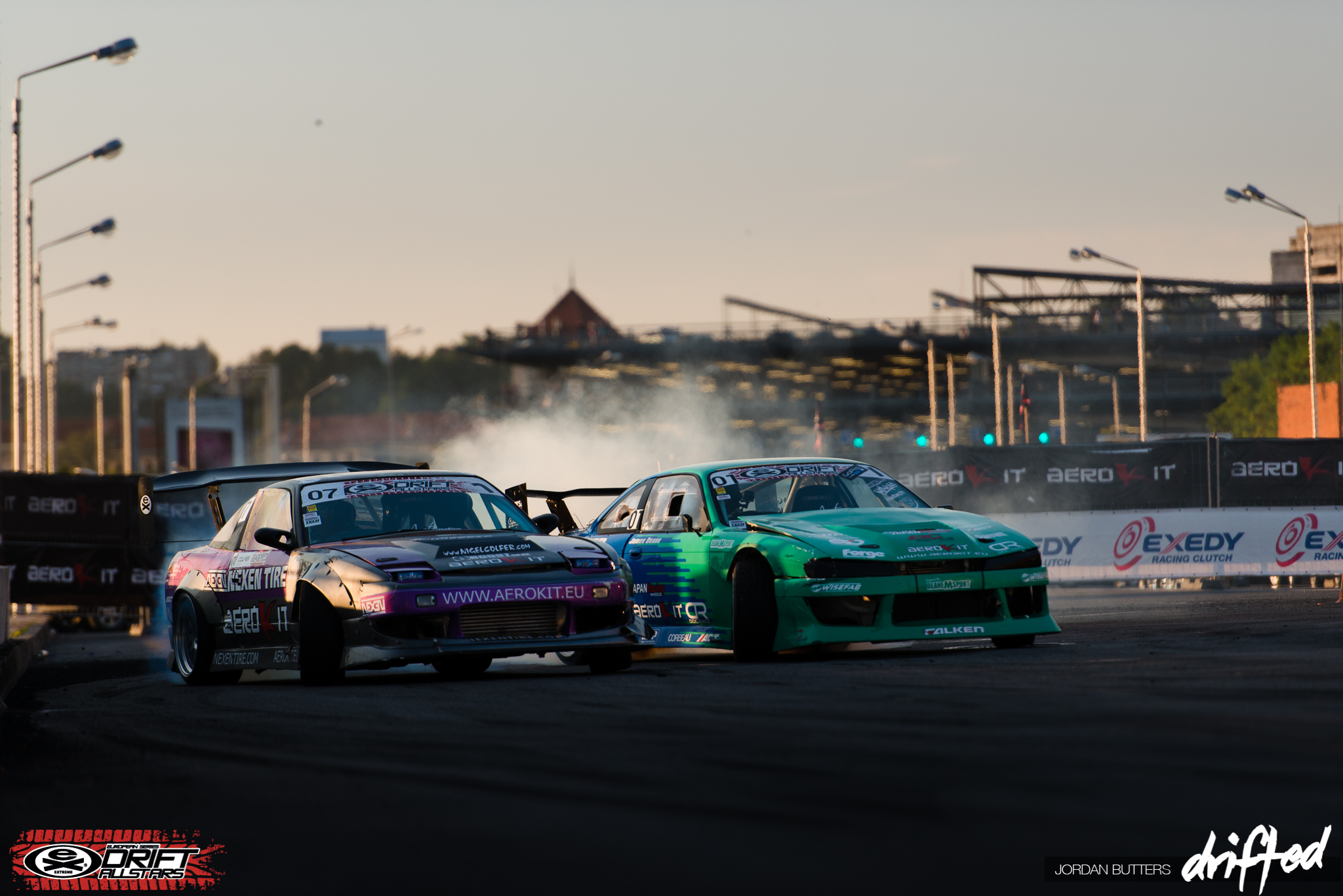 After pushing hard to take second place in qualifying, James battled through a tough field of competitors and consistently wowed the fans and the judges with his precise, yet aggressive style of driving.
In the final James put pressure on Poland's Piotr Więcek to take the crown in style in front of a capacity crowd on the streets of Lithuania.
Following the victory, James told Drifted, "We pushed so hard this weekend and all throughout the year. In fact, I don't think I've ever driven as hard as I did today. I wouldn't have been able to do it without the support of my sponsors, especially Falken Tyre Europe and Falken Motorsport. It's crazy; the level of competition in Europe is insane and really pushed me to my limits. But, we did it, and I'm on top of the world right now!".
Congratulations James!
Words & Images: Jordan Butters