SNAPSHOT: C's Garage Wagon
Joel and Adam of C's Garage had their Corolla wagon out at Meremere Dragway on Saturday. This was the first time I had seen this car in person, it looks so fun to drive! The Corolla runs a LOUD twin-Webber 4AGE and rolls on SSR Starsharks and Watanabes. It was my favorite car at the event by far and really needs to be seen in person to understand just how cool it is. All the best for your trip Joel, I expect to see lots of updates on C's Garage!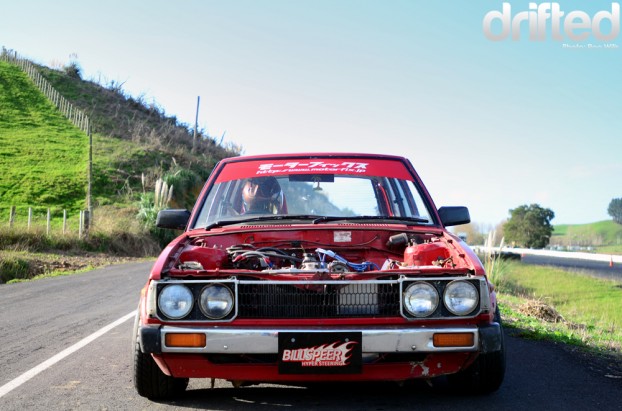 Check back in a day or two for full coverage from Saturday.
Tags: 4AGE, C's Garage, Corolla, ke70, New Zealand, NZ, Retro, Roo Wills, RS, SSR, Starshark, StayClassy, Toyota, Watanabe
Subscribe to Drifted
If you like this article why not subscribe to Drifted and we will email you our freshest content for free!