EVENT: Formula Drift, Round 4 – Throwdown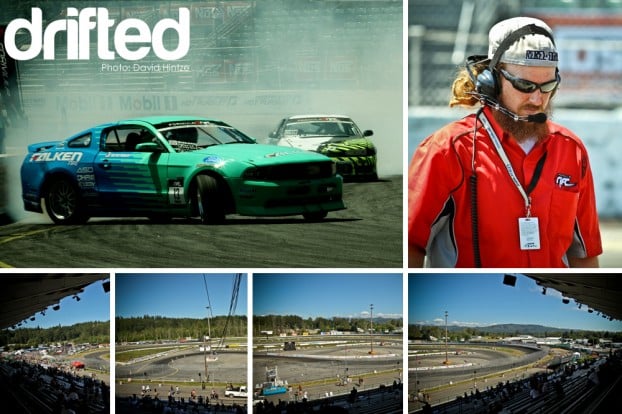 Formula Drift, I look forward to this massive event every year. Nothing spells fun like being within feet of cars going over 80 miles an hour.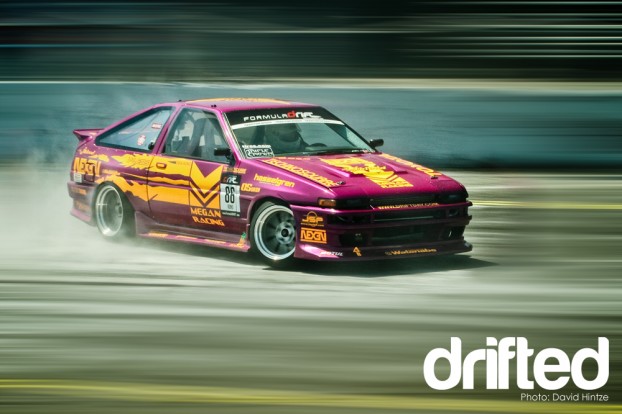 Sitting on a metal bench up in the grandstands isn't a fraction as fun as being right behind the wall as the cars race past. As I get out of my car, the wave of heat hits my face like a jet engine. Having been used to a long week of 60 degree temperatures, the sudden hit of heat took everyone by surprise. The 90 degree sun was not something I was used to. This was Formula Drift Round 4 at Evergreen Speedway in Monroe, Washington.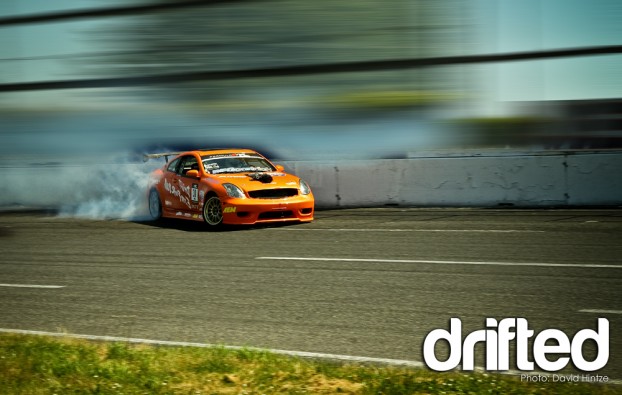 The Evergreen speedway track is said to be one of the most unforgiving tracks on the FD tour. It eats tires faster than a gravel road. As it turns out, this is the same track that all our local events use, so I've shot it quite a bit. Knowing your way around a track and being familiar with its terrain is always a good thing to know before hand.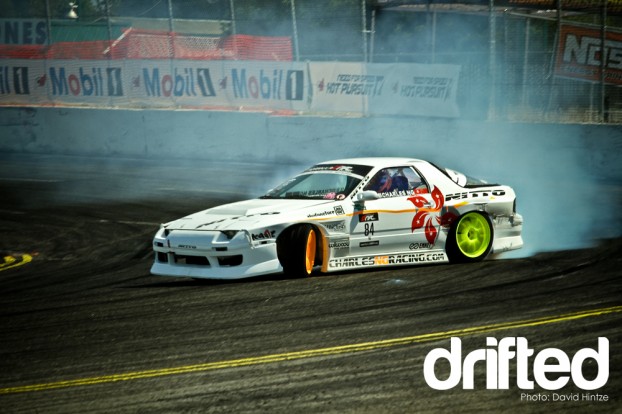 I got there early enough to get to the media meeting for day 1. I recieved one of those lovely yellow "hey I'm the brightest thing on grey cement" vests. I've had to wear more and more of those lately, maybe its a sign I'm moving up! The first day consisted of practice for the pro and pro am drivers mostly, the real action happened the next day.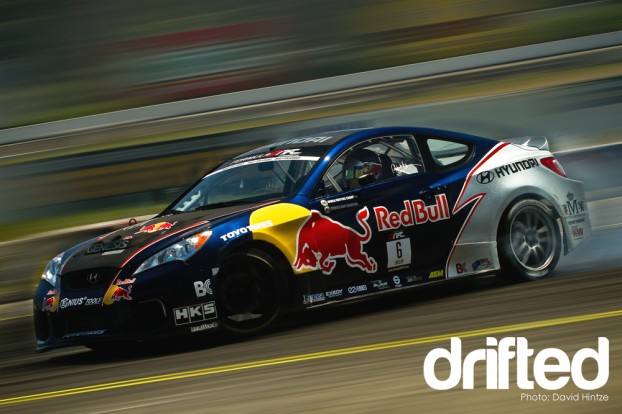 As a photographer, this is what I do. When I get into a group talking about car terminology and the like, I'm scrambling to find the nearest photographer to nerd out with. I'm learning, but still a total newb when it comes to cars. All the same, I'm still impressed at some of these car's engines, the complexity of some amazes me.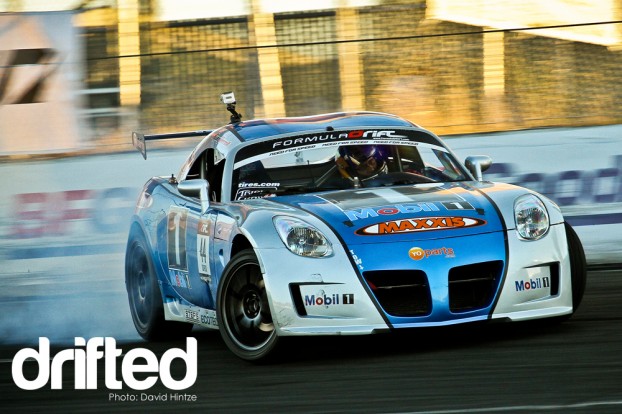 Last year at Formula Drift I shot about 2,000 pictures and uploaded about 1,000 (Yeah I'm pretty crazy). I was surprised after the last day this year to have well over 2,000 pictures already, and by the end I had nearly 6,000. Longest. Editing. Ever. But at the end I came out with some of the best pictures I have shot yet, and was very happy with the results. Still working on other galleries, and these pictures are a small taste of the full gallery located at GwagDesigns.com/FD2010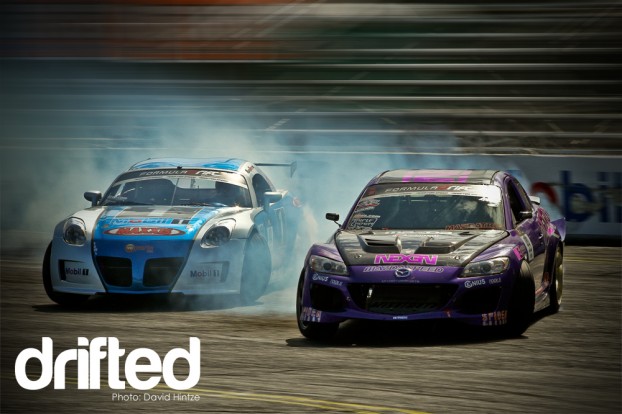 I hope the rest of these images give those who have not yet seen the Formula Drift circuit a taste of how awesome these events are. I encourage you to also check out the full gallery linked above to look through over 1,000 images spread across 4 galleries, including my FD2010 Portfolio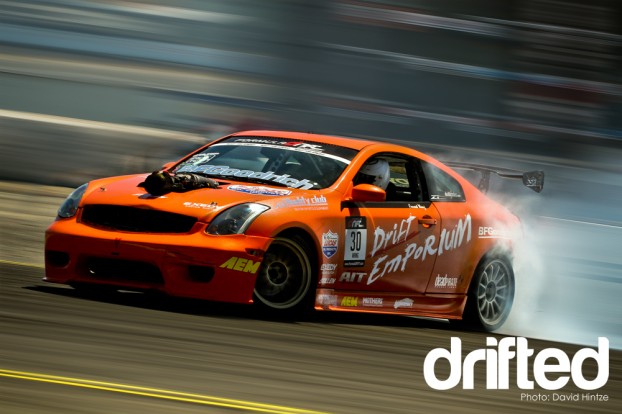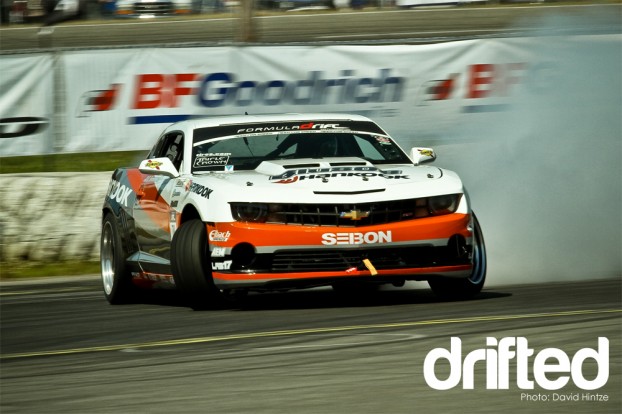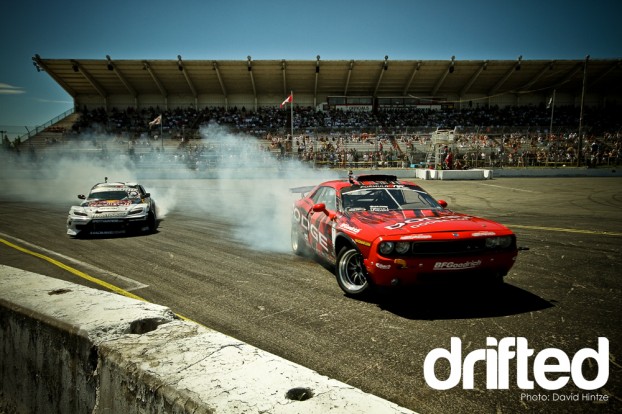 The below shot is of Dean Kearney (http://www.deankearney.com) who is a drifter from Ireland who unveiled his new IntecRacing/V-LEDs 240sx at Evergreen Speedway.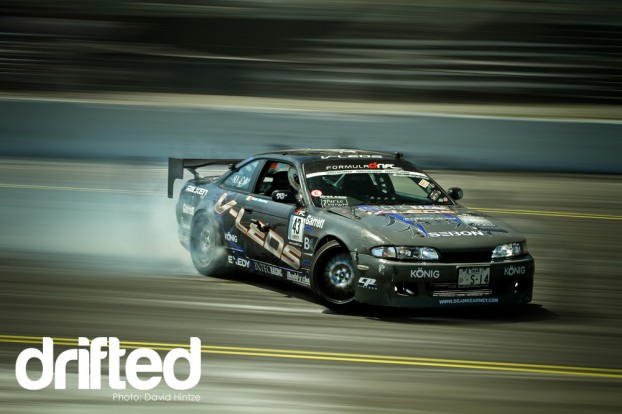 The official drink sponsor of Formula Drift was NOS, and they had plenty of action going on during the event. Their driver, Chris Forsberg (in his Nissan 350z) as well as the official NOS girls had at least 40 of them!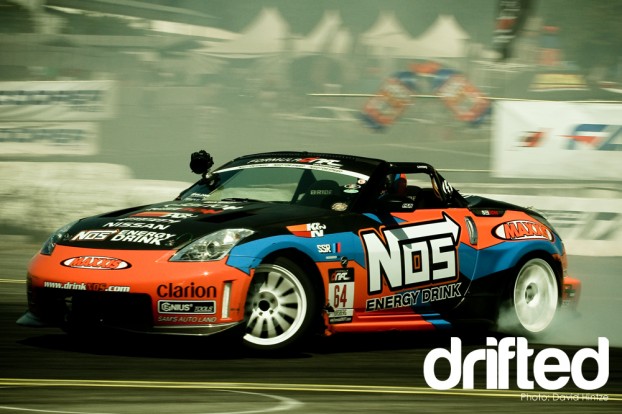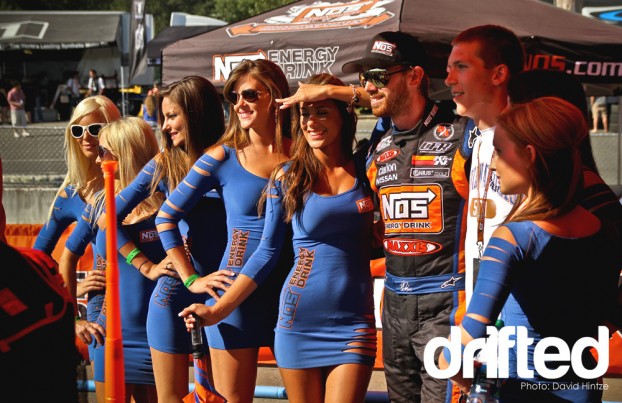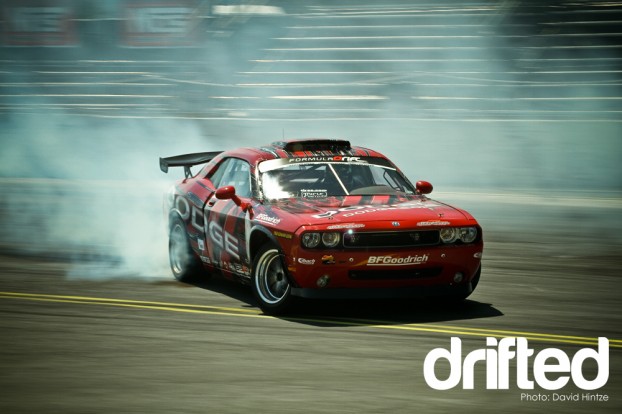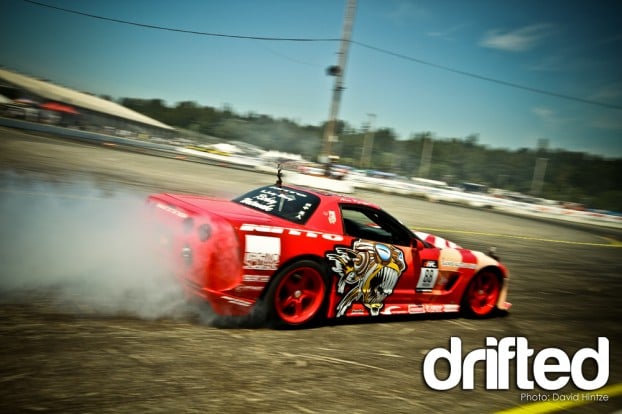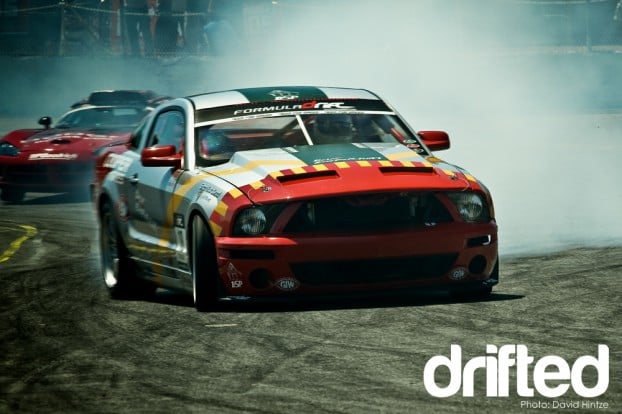 Tanner Faust took 1st  in his Scion TC, pulling some amazing runs. Whats the best part about having 40 photographers trying to get the same shot of 4 people? No one is looking in the same direction at any point on the podium!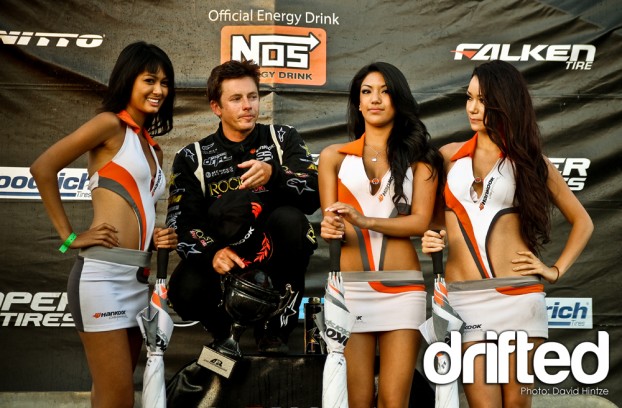 Once again, the full gallery images can be found at: www.GwagDesigns.com/FD2010