NEWS: JDM Allstars 2011 Dates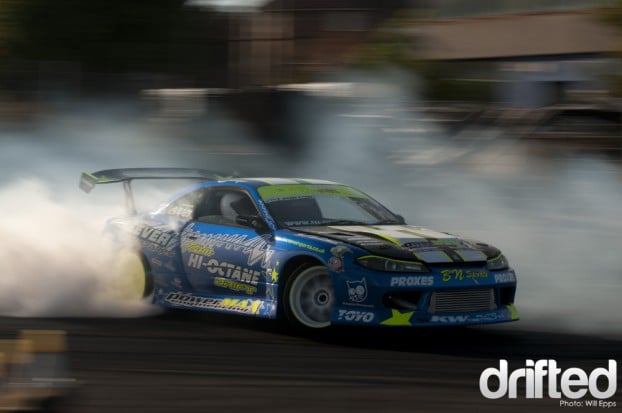 JDM Allstars 2011 have been announced and it looks set to be another great season. Read on…..
Round 1 –Teesside Autodrome, England April 9-10th
JDM Allstars returns to its roots at Teesside. As well as opening the inaugural 2008 series, this famous venue also hosted the 2007 Big X and Night Fight events, which led to the birth of JDM Allstars. Widely regarded as one of the best Drifting tracks in Europe, it combines the fast flowing lines with a technical mid section making it the perfect track. The amphitheatre effect of the grounds makes this a favourite among spectators. We are excited to be holding the first drift competition at this venue since 2008.
Round 2-Sunderland,England May TBC
Following on from the success of the 2010 event at the Nissan Factory, JDM Allstars is delighted to be given the opportunity to return to the venue and build on its experience from last year. With our custom built track allowing for some of the highest entry speeds to be seen this season, and a massive natural viewing bank, this venue promises to delight spectators. Drifting has firmly returned to the North East.

Round 3-Malta June 10-12th
JDM Allstars has always had both a strong European following, but for the first time we are going to be a truly European series by holding events on the continent. Just off Italy, Malta has one of the fastest growing drift organizations in Europe, and with that are launching there championship creating a European level event off the back of their hugely successful modified car show series. A custom venue will be created and will be one of the highlights of the summer.

Round 4-Anneau Du Rhin, France June 24/25th
Next stop will be the French round at the Famous Anneau du Rhin circuit France.Home of France's biggest Summer drifting Festival. This is a giant step for European Professional Drifting and the French lead the way with .This will be one of the busiest events of the season with drivers flooding in from all over the continent and being in the heart of central Europe between Switzerland, Germany and France. Organised in Partnership with the Motor Show Organisation (MSO)
Round 5-Donington Park, England July 15-17th
JDM Allstars returns to Donington Park, a venue which hosted one of the most memorable rounds last year. This year, JDM Allstars has joined forces with the World Touring Car Championship to bring Professional Drifting to one of the UK motorsport events of the year. Using a different track layout this year will ensure spectators don't miss any of the action. This promises to be a memorable event for all motorsport fans.

Round 6- Wembley,England September 16-17th
JDM Allstars returns to Wembley for the final round of the series. This will be our 4th year at this unique venue, taking Professional Drifting to the heart of London. Reverting back to our original location from 2008, the Top 16 will do battle under floodlights on Saturday evening under the shadow of the stadium.. This venue has been established as the proving ground for Europe's best Professional Drifters to do battle and this event promises to be a fitting finale to a great 2011 series.
Sept 23-24th /October 1-2nd TBC European Battle of Nations Finals Poznan, Poland
Of course, why should drifting end in September? With Poland producing some of the top Professional Drifters in Europe today, it was only fitting that they would host a major European event. Situated between Scandinavia, Western and Eastern Europe, this is the perfect venue for the Battle of the Nations Finals. This event will see the top 3 drivers from 12-15 countries battle it out to see who is the true King of Europe, and where the best drivers in Europe reside.
Niall Gunn, Managing Director of JDM Allstars, commented "It's a natural progression now of the series in working with our international fan base, drivers and series partners who have been asking us to bring the show to the continent. With strong UK Events and big international events the time has come for a true European series". With the top 12-16 drivers winning a drive in UAE Drift 2011 Events and top 16 in points drivers getting the chance to go on the European events theres alot to play for.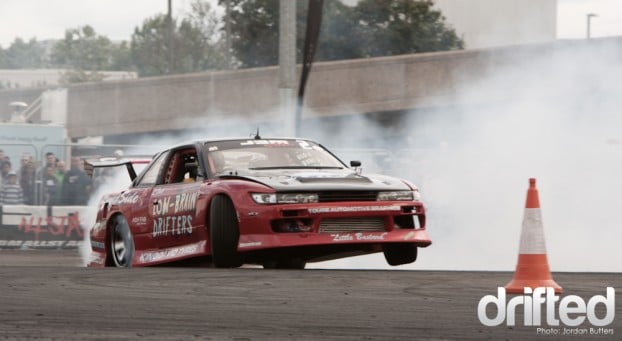 *Wembley date may move back or forth a week depending on Stadium events TBC 2011 Driver Applications please Email [email protected]
Subscribe to Drifted
If you like this article why not subscribe to Drifted and we will email you our freshest content for free!