Mad Mike RX7 in Rotorhead heaven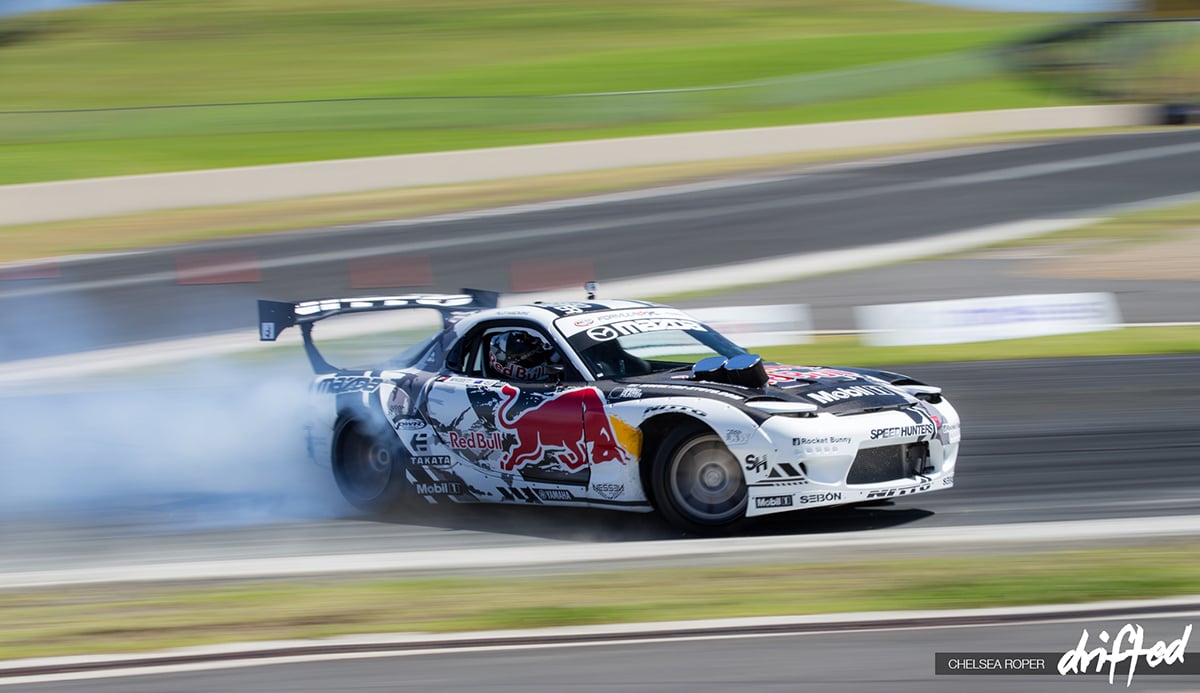 Last month Sydney Motorsport Park played host to the annual World Time Attack Challenge, an event that if you're anything like us, is probably at the top of your bucket list. Known and revered by motorsport fans around the world, WTAC is a huge event that seems to get better and better each year. If you weren't already aware, many of the famous Japanese tuning shops like HKS, Top Secret, RE Amemiya and Scorch Racing all ship their cars across the planet to compete in various competitive classes alongside teams from the USA and Australia.
Can't get enough of Mad Mike? Check out more Mad Mike content on Drifted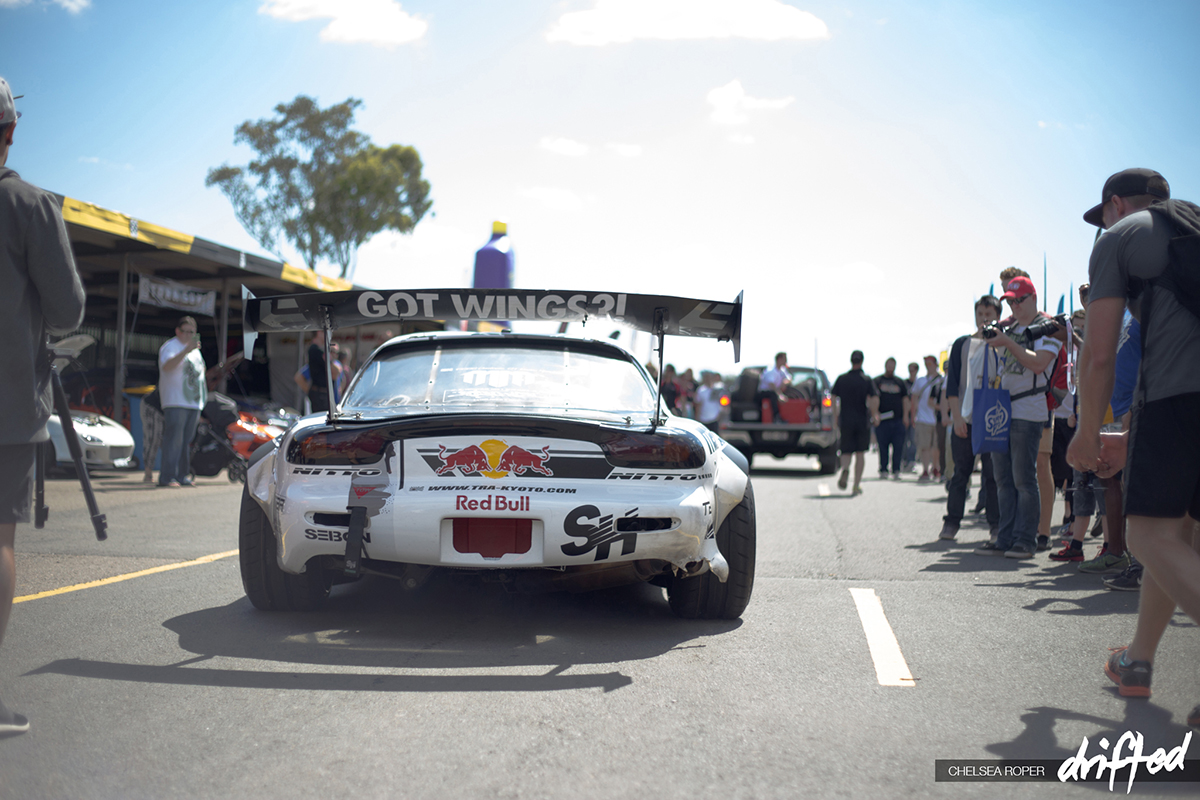 Time attack is just one aspect of the event though, and this year Formula Drift decided to wrap up their FD: Asia series here at WTAC. With international names like Fredric Aasbo, Mad Mike Whiddett and a bunch of Kiwi drivers like Gaz Whiter, Daynom Templeman and Shane Van Gisbergen – this event was much more than just a supporting gig!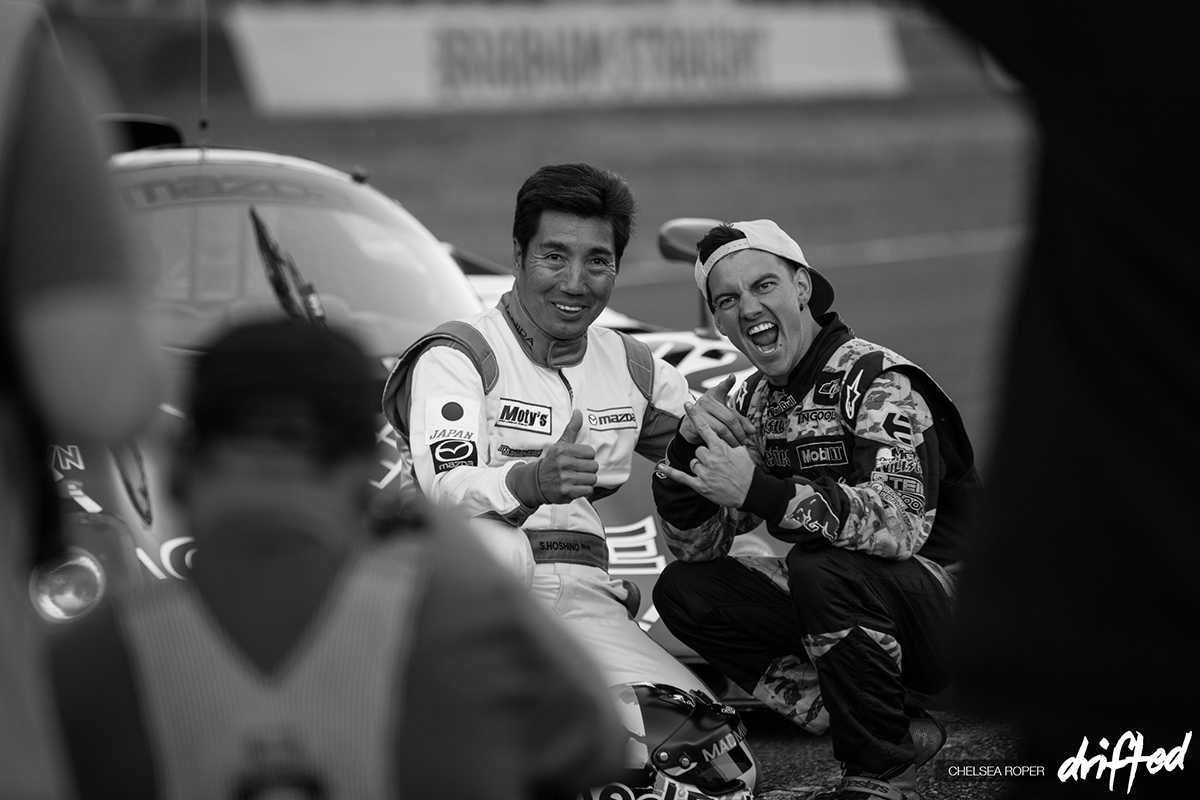 For now though I'd like to take a closer look at Mad Mike Whiddett's RX7. Having withdrawn from local D1NZ competition to focus on his event 'Drift Shifters' and other unannounced plans, this was the first proper chance for crowds to get a look at the new Gen 6 livery on the familiar Four-Rotor 'MADBUL'. Another huge drawcard for WTAC and rotary fans was the privately owned Mazda 767B – the baby brother to the legendary Le Mans winning 787B, the only Japanese manufacturer to ever claim the title in the event's prestigious history.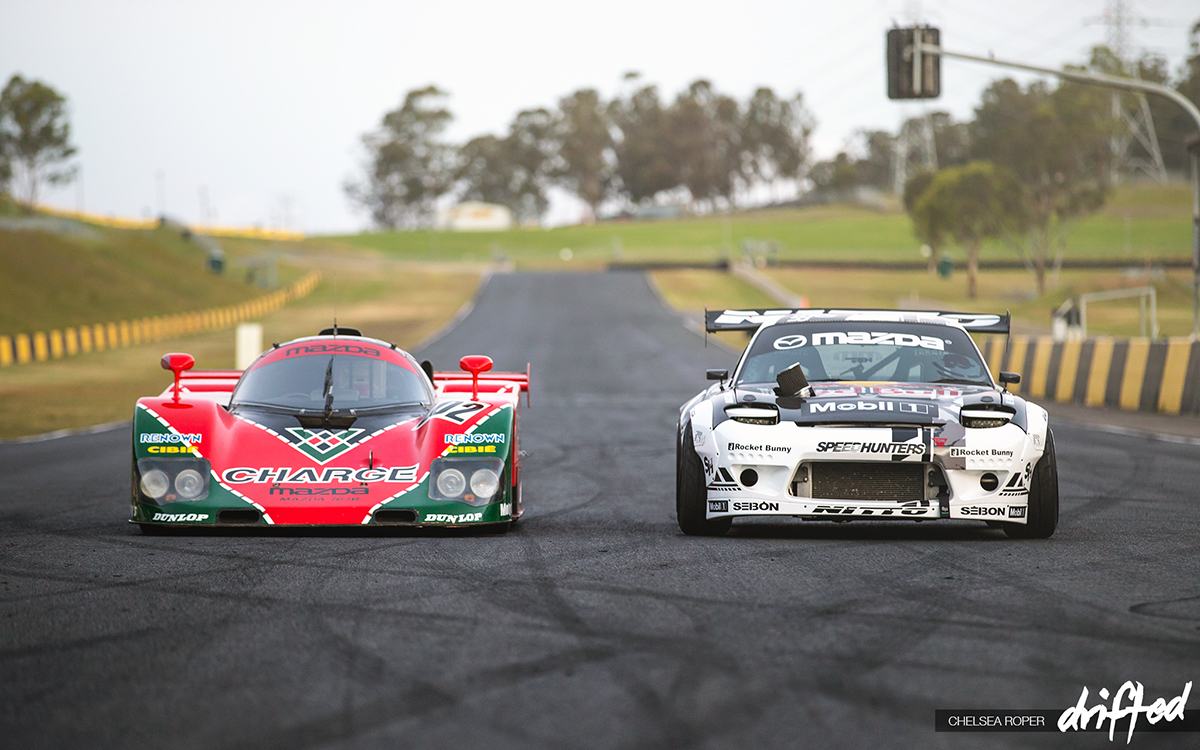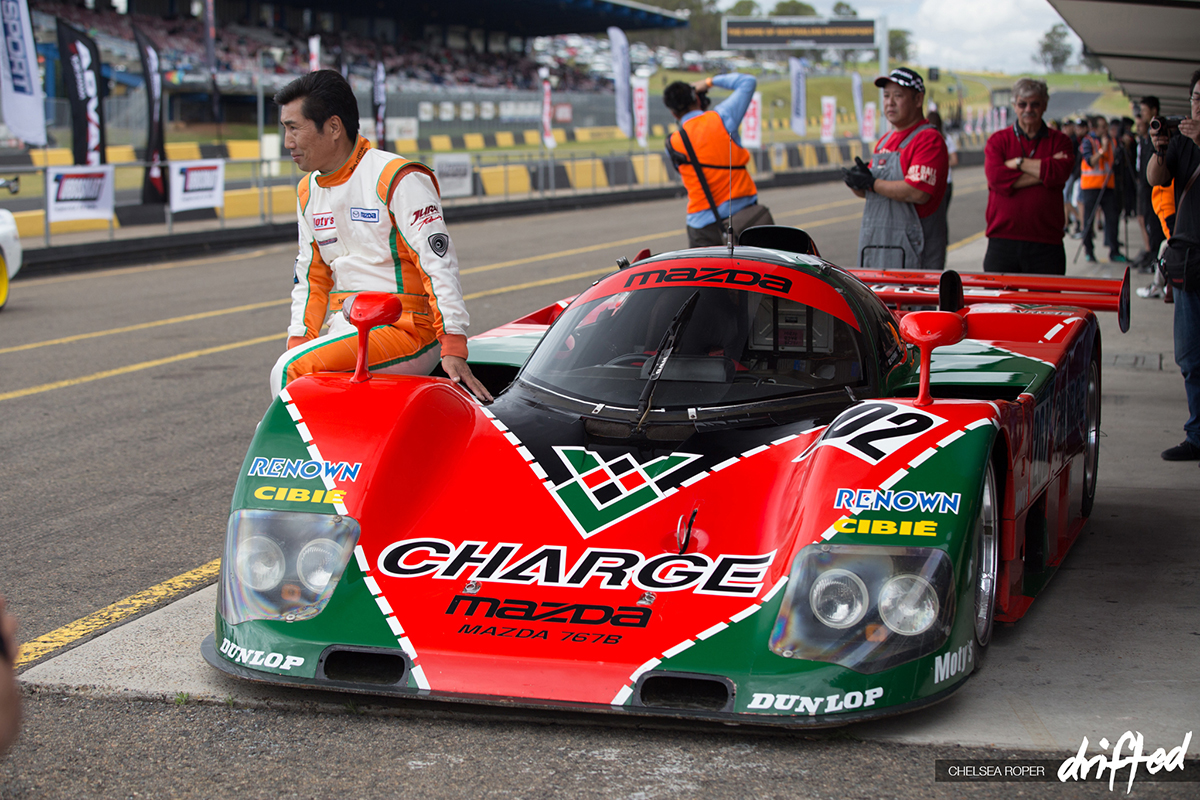 Running a quad rotor engine similar to Mike's N/A R26B, its obvious to see why any rotary nut would be foaming at the mouth right about now. Along with the visually iconic orange and green Charge livery, the 767B is a unique assault on the ears too, producing the distinctive high pitched scream. Despite being built for a very different purpose it's just as bonkers as Mike's RX7, reportedly capable of approximately 930hp and max rpm of 10,500. Only a small handful were ever built – the Le Mans winning 787B and a number of ensuing replicas are mostly locked up in museums, so events like these are the best way to take a good look at one.
It's a shame that Mazda has moved on from the rotary platform, after stopping production of the RX8 over two years ago. Soon after the '91 Le Mans win Mazda saw an increase in sales across their lineup, helped along by the wildly popular RX7 and of course non-rotary cars like the MX5/Miata. From my point of view this era was Mazda at the peak of their power as an enthusiast manufacturer. Whether they will try to steer the ship back in this direction in future is yet to be seen, maybe some kind of iteration on the RX series will be revealed one day. Or perhaps they'll make a return to Le Mans and go head to head with the likes of Audi, Porsche, Toyota and next year, Nissan.
Rotary production may have stopped for now, but the support certainly hasn't vanished. Manufacturer backing is not something you see all too often in drifting and is certainly a first here in New Zealand, so it's great that Mazda is taking a vested interest in drifting as a professional motorsport by coming on board as sponsor for Mike and the team.
The rotary engine certainly won't make a fan out of everyone – nothing ever will. But there's no denying that examples like the 767B and Mike's RX7 have taken that platform and pushed it to the highest end of what is possible in a rotary system. Despite this, it's hard to describe the tangible qualities that make these cars so interesting and enjoyable. Without going into boring power to weight ratios or the aforementioned screaming noise we're familiar with, I think it's the little things that really build a strong character out of these machines. From the timeless body styles Mazda designed, to the way a peripheral port idles through pit-lane, or the manner in which they need to be driven successfully – everything is outrageous in a high-end rotary. Every element of the car is a shock for the spectators, and that's why they put on such a good show.
If you liked this video then check out more Mad Mike content on Drifted.
Words: David Atkinson
Photos: Chelsea Roper – Grafix Photography