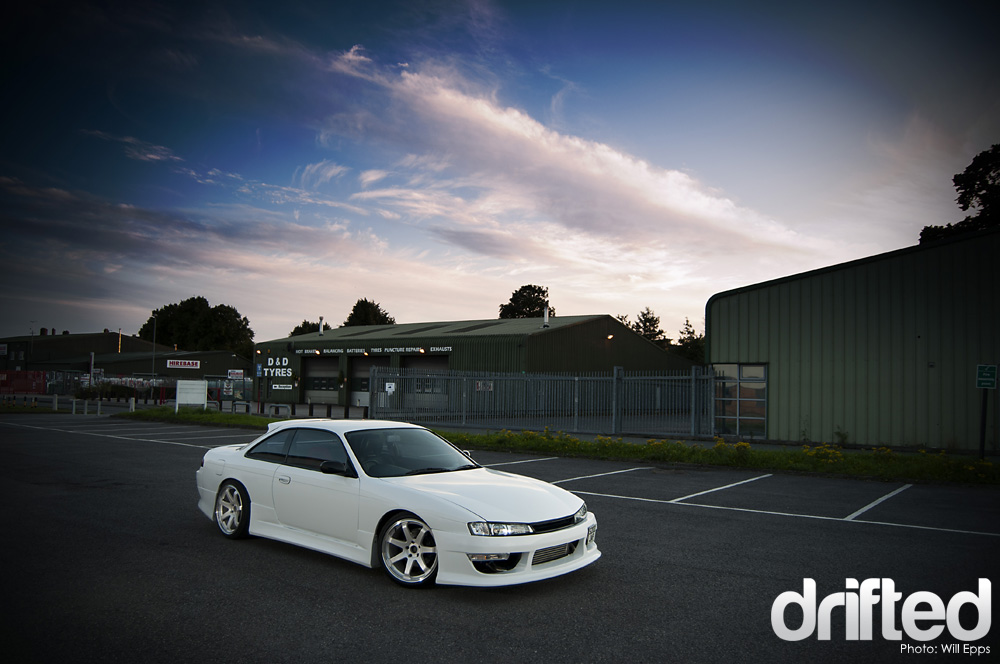 It's been a while since I've made a post so here's a few shots I took in Nantwich last week, Adams S14a is an absolute beauty.
Spec:
Garrat 2871r turbo
Z32 maf
Nismo 555 injectors
Horsham Development Management (around 350bhp)
Apexi AVC-R
Big ally rad with HKS fan controller
Bride seat and super low rail
R33 GTS-T brake set up all round
Greddy Gravity 18×9.5 et10 all round
Nardi wheel
Yashio Factory radiator spray
I'm heading over to Mallory this Tuesday with fellow Drifted snapper Mr Ian Gratton, taking a few snaps of drivers and shenanigans that happen throughout the day. So if you see either of us running about with a Drifted Hi viz stop us and say Hi!
Hope you like the shots, this is a car you have to see to believe!
Why not check out some of my other work over on Flickr?
Mallory Park photo's up later this week!