GRASSROOTS: Buxton Raceway 4th July Drift Day
I couldn't make it up to JDM Allstars Round 3 last weekend so I decided I'd spend half a day over at Buxton Raceway and see what was happening at the other end of the drift spectrum.
We've been having some really nice weather in the UK of recent so I figured it would be hot up in the Derbyshire peaks.  The external temp gauge in the car dropped quite quickly as did the blue sky at which point I knew I was in for a typical cold and windy day.
This venue is getting a progressively higher attendance so the track was kept busy all through the day along with a fair few drift taxi rides for spectators.  A lot of the regular guys are growing a lot more confident now and are opting to enter into the OCD fun comp in the early afternoons.  Good on you guys!
So onto a few more moments from the day.
The two Drift ONE taxi's were busy making passengers grin.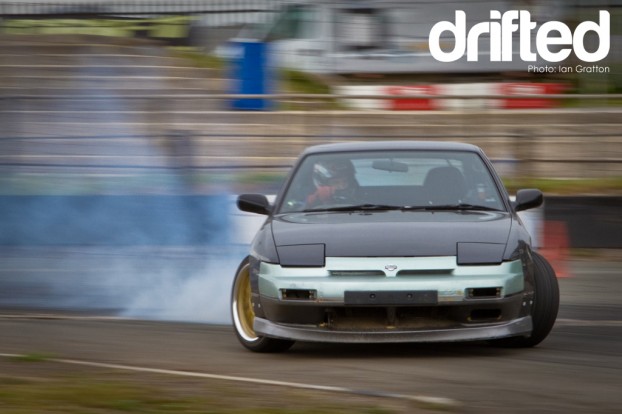 Mitch was back with another s13 which he had put together from the Drift Garage parts bin.  A fairly standard s14a SR20DET conversion and light suspension work ia plenty enough for heaps of fun.  I wonder how Mitch finds this setup coming from a vastly more powerful 2JZ powered s13?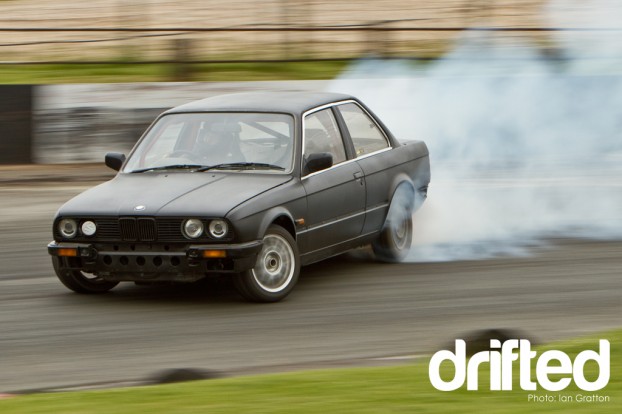 This fairly standard looking BMW E30 coupe was packing the punch of a 4litre V8 engine which I can only imagine is usually found in the larger 540 or 740.  The car was running quite narrow back rubber – I wonder if the cars diff and hubs have been replaced to cope with the extra power on tap?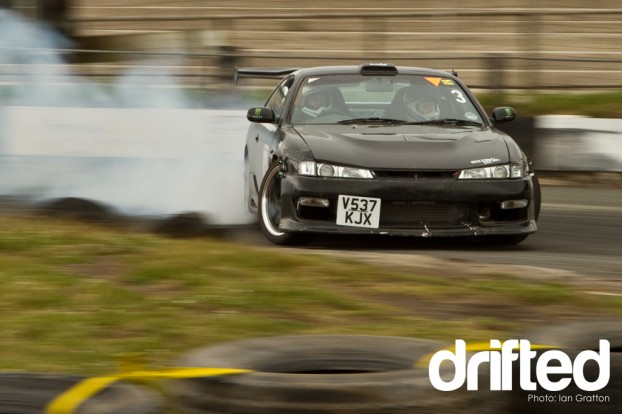 This S14a was consistent throughout the day.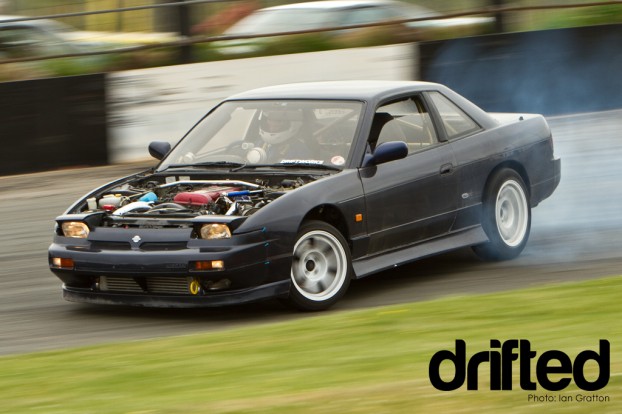 Joe-Sef's onevia was going well and at times was making lots of smoke.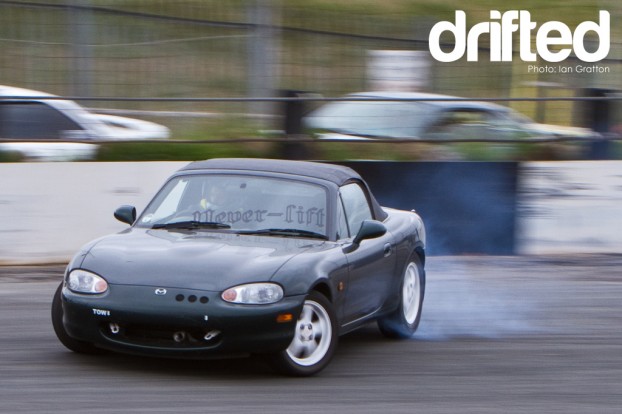 Budget Drifter was also rocking another low powered mx-5.  I guess the window sticker pretty much describes how you have to drive them.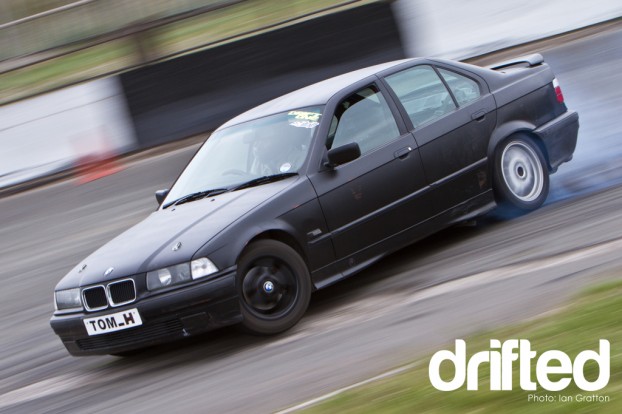 Tom H and his E36 4door both know the way round Buxton pretty well.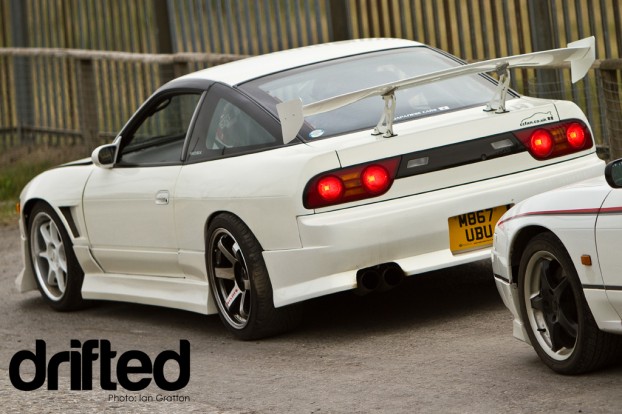 The driver of this nice looking sil-eighty wasn't at all put off by Buxton's unforgiving ring of steel.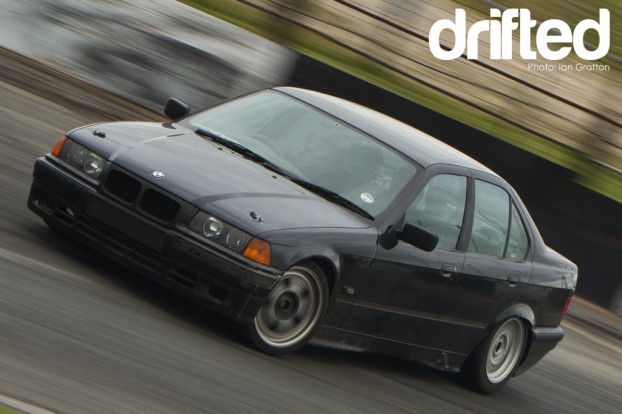 Another E36 4door – slammed to the floor and sounding well on its raspy 6 pot engine.
So all in all another successful day.  Everybody had lots of fun and that's what its all about really.
Drifted bounce back to the other end of the spectrum next Saturday as we capture the thrills and spills of BDC Round 4  which takes place at Donington Park.  We'll see you there!