Violent Running Tribe S13
I recently got the pleasure of doing a mini-shoot of my good friend Kyle's S13, and needless to say, this car is about as rad as you can get.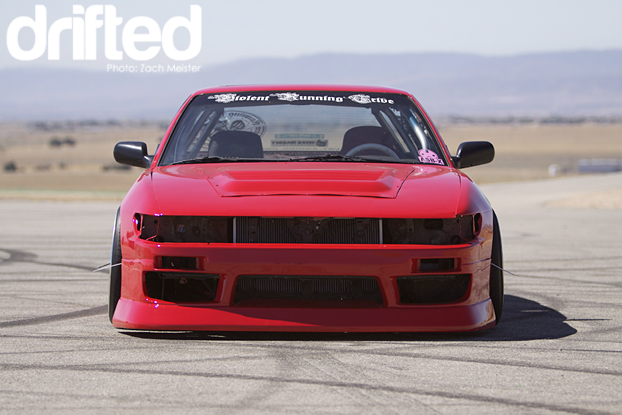 Kyle picked up this car bone stock, and over the years has done some very impressive work to it. With the car now running a SR20 since his previous KA24 decided to blow, it's got some punch to add to the aggressive looks! Mind you this car was painted just DAYS before this shoot!
The car now sits low with 18″ SSR Viennas and BN Sports Aero. Combine all this and you got one mean looking car.
Nothing like a straight pipe to really let that SR scream!
As Kyle says " Ask me what tire size I got. ", so I say " What tire si…" " I DON'T KNOW MAN! " This car sits low enough to shave the sidewalls down on these 18's, stance? I'd say!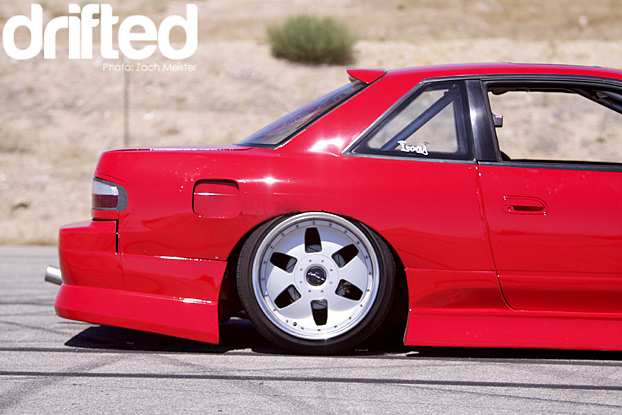 With DMAX Clear tails, BN, Roof Wing, and Viennas, this car is the example of perfection.
You'll normally see Kyle out at Southern California drift events repping Violent Running Tribe ( violent-running.org ), so if you reside in SoCal like I do, go support your next grassroots event!
Thanks for reading!
Violent Running Tribe S13