EVENT: 2010 Lateral Drift Championship Round 4 – Wet and Wild
Welcome to Round 4 of the Lateral Drift Pro-Am Championship! Things went very interesting as weather played a part in this round. After a wet and wild showdown, Alex Perez emerged the outright winner after battling hard with Jason Choachuy.
After a dry qualifying session, 16 drivers each from the Pro and Amateur division went through. It was smooth for Kevin Tayao, one of the Team Yellowcab drivers in his AE86 as he qualified on third for the Pro division.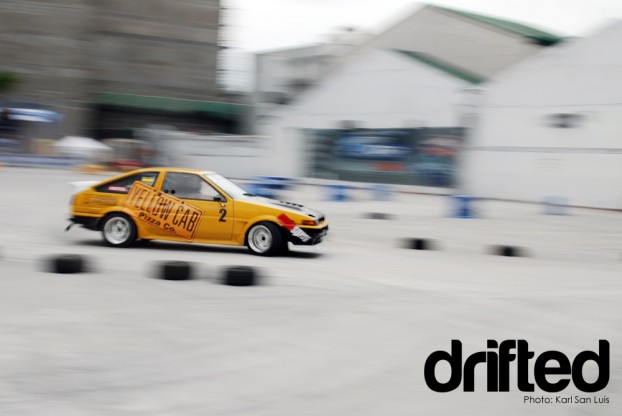 Here's Gio Rodriguez in his A-toy Bodykits / Falken Tires A31 Cefiro with Skyline fascia on the front. He starts his lap here, on his way to proceed to the race the following day.
The drivers who were able to qualify proceeded to the Sunday race. Clouds loomed in the afternoon and gave a clue that it was going to be a very interesting one. Luckily for the amateur division drivers, it was dry and consistent for their race. Jayson Lao forges his way on a dark and cloudy session, as he manages to finish in the top 8 for the amateur division.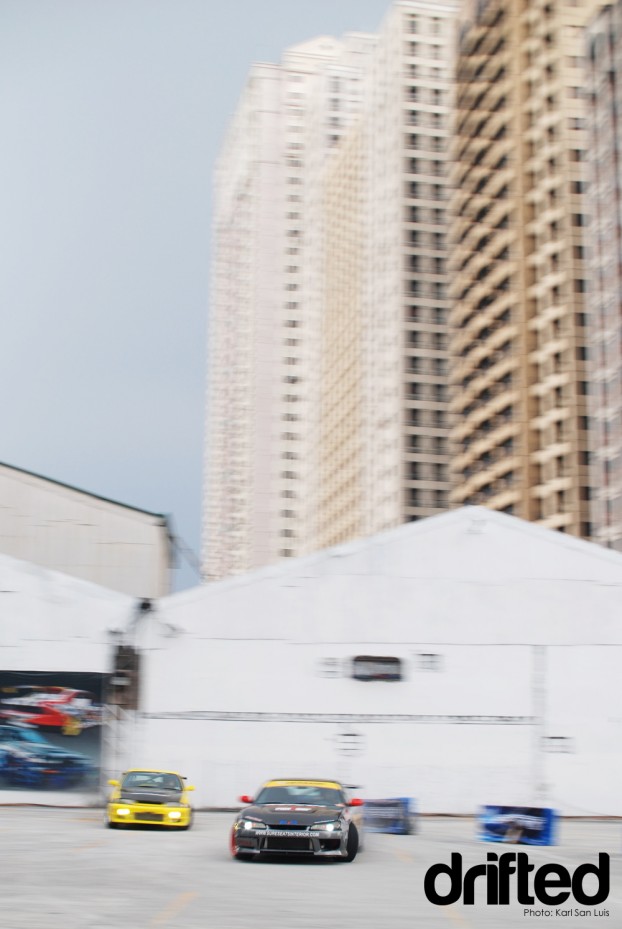 Mike Tuason of Tuason Racing School finished a respectable 4th on his Mazda BT50. With a 4th place, he currently lies 3rd for the Amateur division championship. Alvin Dayrit in the dmfdrift Nissan S14 finished on the podium. Bjorn Ongtiabok capitalizes on the dry weather, as he goes sideways in his diesel powered Mazda BT50, only to be defeated by Kar Montaner in his old Corona.
The 19 year old Montaner wins this round using a Toyota Corona for the Amateur division.
After the introduction of the drivers, rain had poured down. Unfortunately for Boodie Dabasol and his Mitsubishi L-type Lancer, he succumbs to the weather, on his way to an early exit for the afternoon.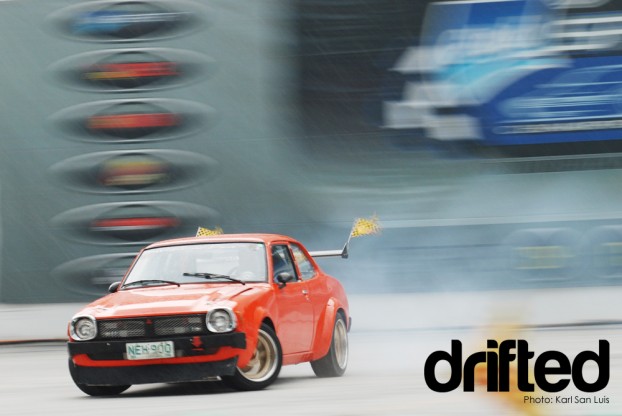 Gio Rodriguez in the A-toy Bodykits / Falken Tires A31 Cefiro with Skyline fascia on the front kept it smooth, until an error forced him to finish only in the top 8.
Raymond Ronquillo in his mighty Nissan R33 Skyline makes it to the elite 4, on his way to a solid 4th place.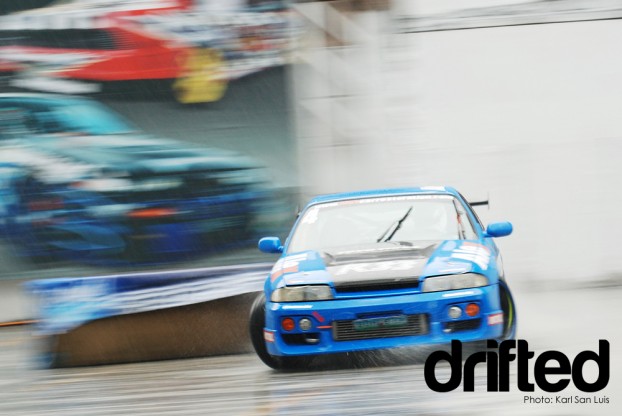 Kevin Tayao of Team Yellowcab slides his Toyota AE86 Corolla, on his way to finish in the podium.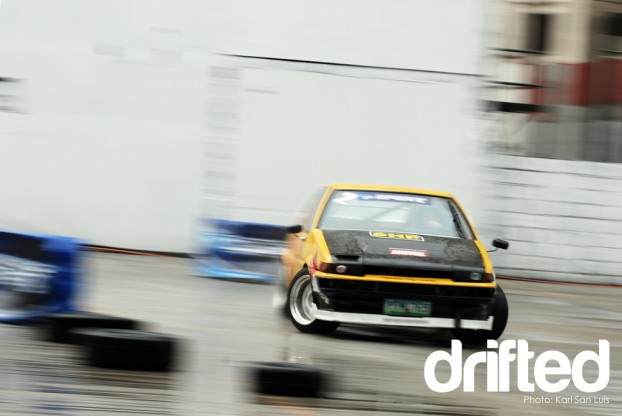 Jason Choachuy qualified at the top in the Saturday qualifying session, and managed to finish runner-up in the 4th round of the championship. That means Alex Perez wins this round, after Choachuy spins in their fierce battle.
With the win, Alex Perez now leads the Pro championship, and with just two rounds remaining, this one can be anyone's ball game.