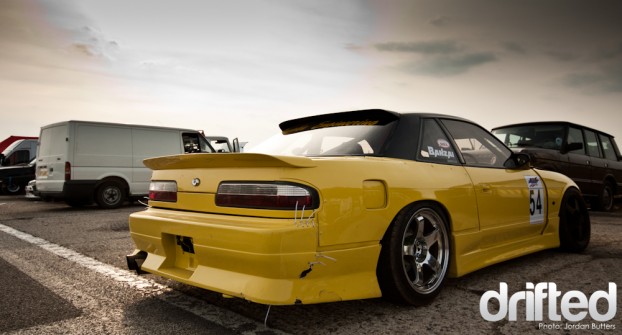 I was looking through my shots from this season (the ones I managed to squeeze in between running around like a maniac at events and judging) and came across this shot of Greg Gush's Protuner Onevia from Round 1 of the BDC 2010.
Some things to note here – firstly, the car sits in a relatively tidy state, although Greg had already ripped the bumpers off at this event, compared with how it looks after a season's 'use' – Greg drives his car HARD and isn't afraid to use every inch of the track and a few inches that aren't the track too!
Secondly, I took this shot on the day we officially launched Drifted – with no idea that it would be received as well as it has been. Thanks to all the crew, associates, supporters and fans who have been there so far and I for one am looking forward to all the exciting changes we will be making over the impending winter months ready for the 2011 season.
Jord