Mike Mancuso on JimmyUP and his 350Z
So today, I was lucky enough to go and shoot and interview a local to my area, but a known name, Mike Mancuso.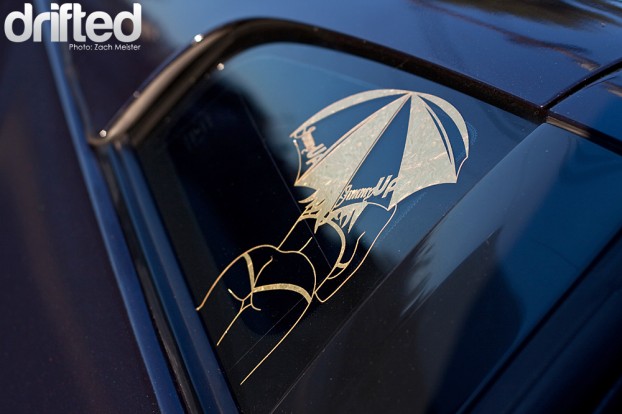 First off, Mikey is one of the coolest dudes you'll ever meet. He's a straight up inspiration, in every sense of the word. He works hard, plays harder, and lives life to the fullest.
Now, to those of you who don't know who Mike Mancuso is, he is the owner and operator of JimmyUP clothing, a lifestyle brand based out of Southern California which has now gone international. He's brought plenty of designs to the table, and now he's got a bit more up his sleeve.
But without further ado, what we've all been waiting for… the pictures & interview of the man himself!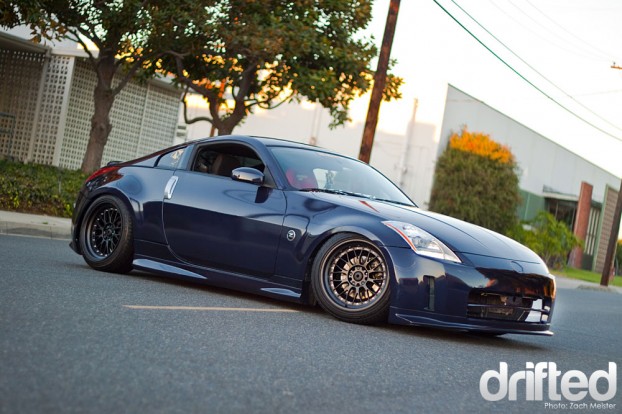 Mike's car sitting pretty in the middle of the street, look at that color choice!
Drifted: Who are you exactly?
MikeM: Mike Mancuso, owner of Jimmy Up.
Drifted: So why did you start your brand, Jimmy Up?
MikeM: I just wanted to drive, and J.U. was my way of offering the community something different; something to put on their backs or their cars that represents them and what they love. I love everything about it, what it has turned into on an international scale and what it's grown to represent because of the supporters.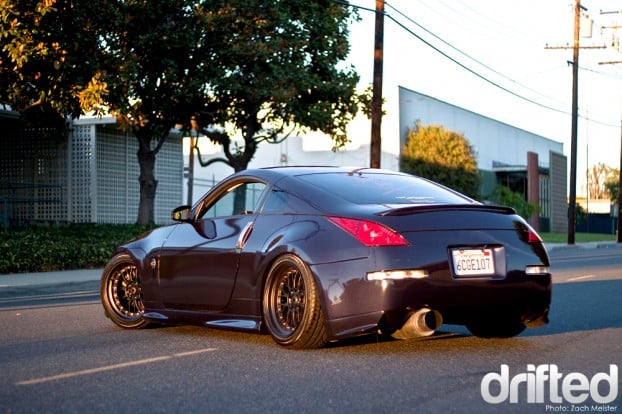 Gorgeous, is all I can say.
Drifted: Rad, but who or what got you into Drifting?
MikeM: My best friend Moises, he introduced me to drifting about 7 years ago. Took me to my first drift event about a year later at Irwindale Speedway (now Toyota Speedway) and I told myself that I was going to drive that track one day. Ever since then I've been on stuck-mode.
Drifted: Hmm… So did you ever end up driving Irwindale?
MikeM: Yessir, I have. Highlight of my career. But I'll be back there soon.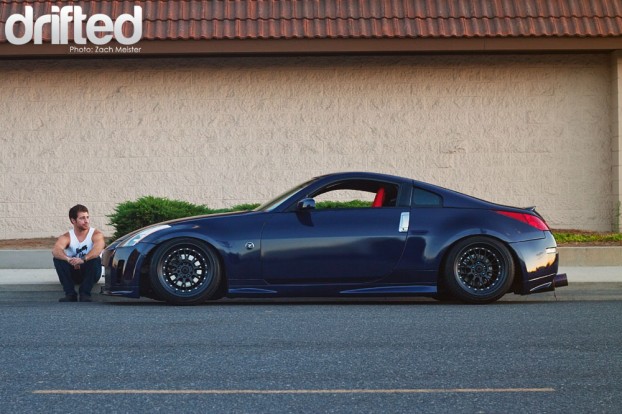 Drifted: Haha, I bet. It seems like it would be a fun track. So why did you choose a 350Z?
MikeM: It was almost like graduating from a 240 and becoming a man with the Z, haha. But really, I love everything about this car. I learned how to drift in this car so I have a special place in my heart for her. The Z in general, be it old, middle-aged, or new, has a stigma that I dig. It's a sexy car.
Drifted: Couldn't agree with you more on that man, so who exactly do you enjoy drifting with?
MikeM: Anybody that's not a prick, haha. I like driving with people that push me to get better. My team (Team BuffRat) and then Team Mulsanne and Hammertime – Great aggressive drivers in both, and no hang ups outside of the car. Just good people.
Drifted: So lets move a bit off topic, to get to know more about you. What's your favorite food?
MikeM: Pepperoni pizza, well done, thin crust, little bit of garlic, crushed peppers.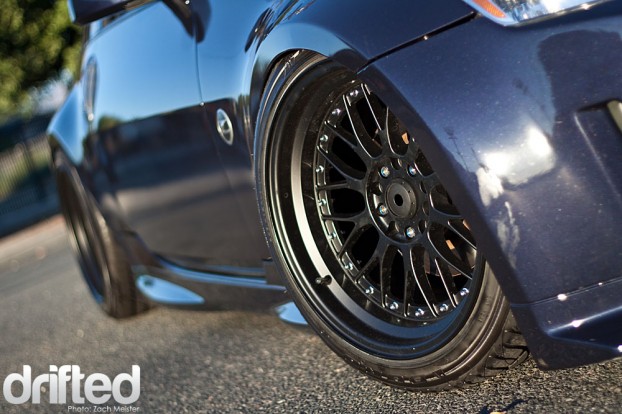 Drifted: Not gonna lie, that sounds pretty tasty right about now. So what do you strive for, as a person?
MikeM: Positivity, plain and simple. Living for the squeezes rather than the juice.
Drifted: What kind of music you dig?
MikeM: Honestly, everything. But mostly country.
Drifted: Whats your favourite mod on your Z?
MikeM: It might sound bad because we made it, but my bucket seat is the love of my life right now.
Drifted: They are really sick seats man, I think it'd be one of my favorite things too. So who are your favorite drivers right now?
MikeM: Formula D- Fredric Aasbo, THE most aggressive style at all times, I dig it. Outside of FD, Bon Bon, for the same reasons as Aasbo.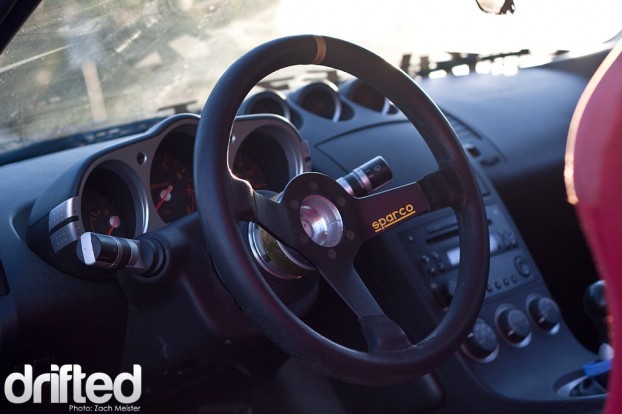 Drifted: So, what do you think about Drifted.com?
MikeM: It's a great bridge in my eyes. It's truly international having people in the U.K. and the States putting in work to bring people face to face with drifting from every corner of the world. It's a beautiful thing really…
Drifted: Well, thank you from all of us here! So last, but not least, what is in the future for you and Jimmy Up?
MikeM: You gotta wait and see sir! We are going to keep doing what we do to give you what you like. Love you Drifted, goodnight.
Own a 350z and looking for more power? Want to uncork your VQ35DE? You need to take a look at our 350z exhaust guide. Try our 350z turbo kit guide.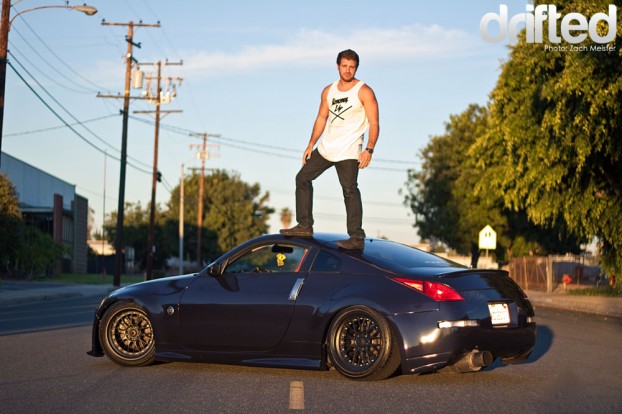 Do you have a 350z that you are building up? If so you should check out our 350z Exhaust Guide.